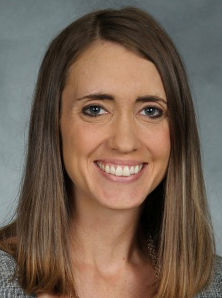 The Wentzville School District Board of Education recently approved the hiring of Dr. Jeri LaBrot as assistant superintendent of student services for the 2020-2021 school year, according to a press release.
She is replacing Cheri Thurman, who is retiring after 34 years in the WSD and 45 years in education.
LaBrot is currently the principal at Frontier Middle School, where she has been since 2016. Prior to that, she was the assistant principal at North High in the Fort Zumwalt School District and she taught Spanish at Zumwalt West High for six years prior to that.
LaBrot holds a Bachelor of Science in Elementary Education from Mississippi State University, a Master of Arts in Educational Administration from Lindenwood University and an Educational Leadership Doctorate from Maryville University.
"During the last four years at Frontier Middle, I have focused on student achievement, instructional leadership, professional development, community outreach, positive student programming, special education services and school climate," LaBrot said. "In having a wide array of experiences, I realize how important all facets of a district's operations truly are and I am dedicated to devoting the time and energy necessary to provide a phenomenal educational experience for each of our students in the Wentzville School District.
"As the assistant superintendent of student services, I look forward to building upon the traditions of the department, upholding the expectation of excellence the WSD is known for, fostering relationships among all stakeholders and being an approachable and available resource for all students, staff and families."
LaBrot is a native of Missouri and lives with her husband and four children in Lake Saint Louis.