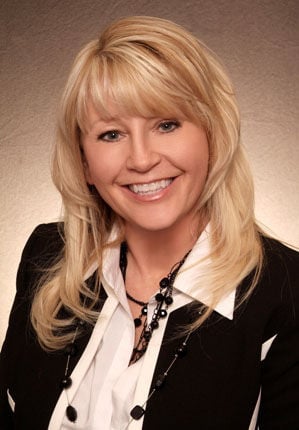 "The real estate market is hot!" "Homes are selling in record numbers!" You have seen the good news in these columns and in other articles! The real estate market is moving and record numbers of homes are selling here in St. Charles County and around the nation.
If homes are selling so fast, why would you need a real estate agent to sell your house? It is true, just like in your business, life is better for a real estate agent when the economy is good. However, the products and services offered by your company don't diminish in value when they are easier to sell. Likewise, the importance of using a professional real estate agent and the services they offer does not diminish in value during good economic times. The services of a professional real estate agent are essential to selling your home as quickly as possible for the best possible price.
Let's talk for a few moments about all the services your Realtor provides:
The most accurate information. As members of the Realtor organization, area Realtors are participants in the multiple listing service. The MLS data provided to members by the Mid-America Regional Information Systems is the most accurate data available on the local real estate market. You may have noticed Realtor.com commercials saying "accuracy matters!" Realtor.com is the most accurate real estate Internet site because its information comes directly from the local MLS services around the nation.
Accurate information is an essential foundation of any successful real estate transaction. Your Realtor's suggested sales price is not based on online estimates and guess work! It is based on the most accurate and up-to-date information on what homes like yours in your neighborhood are selling for and what sellers are asking for nearby homes. Realtors use this accurate information and their experience in the market to provide you a comparative market analysis and recommend a sales price for your home.
Your Realtor will continue to monitor the market and the MLS information when your home is for sale and will recommend any adjustments that might be necessary to your asking price. Accurate information is a vital part of evaluating offers you receive on your home. Your Realtor will be able to use the MLS data to help you evaluate the offers you receive from potential buyers. This information is crucial to deciding your response to any offer received.
Maximum exposure. Putting your product in front of as many possible buyers is key to any successful business. The same holds true for your home. The best opportunity you have of selling your home quickly for the maximum market price is to get as many buyers as possible through your home. Your Realtor will place your home in the MARIS system, which will expose it to more than 10,500 of their fellow Realtors who are members of MARIS. Collectively, they represent many thousands of homebuyers. Additionally, through the MARIS system, your Realtor can put your home on Realtor.com and many other Internet sites, as well as on countless real estate company websites.
Unlike most businesses, Realtor competitors cooperate with each other. They have an ethical duty to cooperate with other Realtors. It is quite possible the right buyer for your home is working with one of your Realtor's competitors. Through the MARIS system, all Realtors have access to information on your home and can show it to potential buyers they are working with. The good news is it will not generally cost you any more money if another company sells your home. The commission you pay is normally split between the two real estate companies involved in the transaction, so you get the best of both —maximum exposure through the MARIS system at no additional cost to you!
Closing the deal. Finding a buyer for your home is only the first part of successfully selling your home. Realtors in our area utilize a sales contract approved by legal counsel that safeguards your rights and the rights of the buyer. The contract meets all the rules and regulations imposed by government regulators and the courts. Your Realtor will review the offer with you and your rights and obligations under the contract. He will help you evaluate the offer and negotiate a final agreement with the buyers and their agent.
Once an agreement has been reached, your Realtor will continue to represent you all the way to the closing table. He will help you evaluate any buyer requests during the inspection process. He will work with the title company on any title or closing issues. He will work with the buyer's agent to ensure everything is ready for closing from the buyer's side.
The really great news is you generally will only pay for your Realtor's work and expertise when your transaction is complete and your home has been sold. Plus, that commission typically includes everything — his time, marketing, advertising, printing and any other costs related to his efforts to sell your home. Even in today's fast-paced market, having a Realtor by your side is the only way to ensure a safe journey through your real estate transaction. When you think about it, using a Realtor with the knowledge and services they provide is one of the best bargains available today!
Remember, not all real estate agents are Realtors. Ask your agent if she is a member of the St. Charles County Association of Realtors!
Call your St. Charles County Realtor today!
Leah Petras is the 2015 president of the St. Charles County Association of Realtors. Email to comments@StCharlesREALTORS.com if you have any real-estate related questions or comments you would like to see addressed in this column.