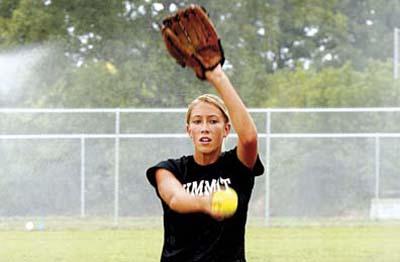 After Rockwood Summit won the program's first state title since 1998 last fall, it was an announcer, not an opposing pitcher, who threw the Falcons the biggest curve ball.
As the Falcons toed the first-base line at Columbia's Rainbow Complex last October, eagerly awaiting their medals and trophy, they offered nothing more than a blank stare when asked a simple task: Would the Rockwood Summit seniors please step forward.
No one moved from the line.
"The exciting part to me is getting a chance to work with these kids again another year," said Summit coach Doug Robinson, who returns a full roster of state champions. "It's exciting to know you're defending a state championship, but how many times do you get an entire team back to get that opportunity? It just doesn't happen."
Oh, it happened. After last year's 29-2 season, the Falcons return five seniors, five juniors and more than a handful of the top underclassmen talent the state has to offer. Even worse for their opponents, Robinson went into the offseason and added something he felt the girls needed for 2007: A chip on their shoulder.
"We're just one of many teams in the mix with the opportunity to make it Columbia this year," Robinson said. "But it doesn't happen because you're the best team, it happens because you get the breaks. A lot of times, the best team doesn't even make it there.
"So that's the way we look at it. We beat some darn good teams last year, but we just got the lucky breaks. Things worked out for us. I've got a bunch of girls that are believing that they need to figure out a way to still get some respect."
Whether it's received or not, the Falcons have respect. The Summit squad offers a complete package of elite pitching, stout defense and quality bats that makes them an easy shoe-in for a long postseason.
It begins on the mound - and at the plate - with now-senior phenom Kristin Nottelmann. Her 2006 season with a 22-0 record, a .51 ERA, 288 strikeouts as well as a .472 average, .682 slugging average and 30 RBI earned her the Suburban South Conference player of the year, all-state player of the year, and Missouri's Gatorade player of the year.
But while Nottelmann stole headlines, the rest of the Falcons quietly put together top-notch seasons of their own. Junior Sadie Robertson ranked second behind Nottelmann in average (.379) and returns as one of the top defensive catchers in the area.
She'll help anchor the gritty infield of Sam Sweeney (1B), Jamie Hatlan (2B), Morgan Wilson (SS) and Jessie Coleman (3B). Sweeney returns as a four-year starter, with a .290 average and 11 RBI last year, and fellow-senior Coleman returns after ranking second in slugging (.500) with seven doubles, two triples and two home runs last year.
Junior Hatlan came on strong near the end of 2006 and knocked in the winning run in last year's finals. Sophomore Wilson comes back after a stellar freshman campaign, in which she hit .295 and scored 19 runs to rank third on the team.
In left field is Summit's vocal leader, senior Korey Kimball. She hit .313 and batted in 16 as a junior, one year after going 3-for-37 at the plate. Sophomore Emily Smith will flank her in center field, and sophomore Madysen Wilton will play right field and serve as the Nottelmann's back-up. Last year, Wilton was 5-2 in seven starts with an ERA of 1.58.
Senior Krista Fink, in her third year on the squad, will also provide quality help off the bench as a designated hitter and utility player. She was second to Nottelmann in RBI with 17.
"People can go ahead and tag us the district team to beat, but I know and every one of my girls know that that's not going to happen automatically," Robinson said. "Teams are going to bring their A-game every time when they play us. You beat us, you beat the state champion - the exact same team that won the state tournament last year.
"My only concern was their mental approach to the game at this time, but they've showed absolutely no sign of having a problem in that area. These girls don't feel like they've won the world because we won the state championship last year.