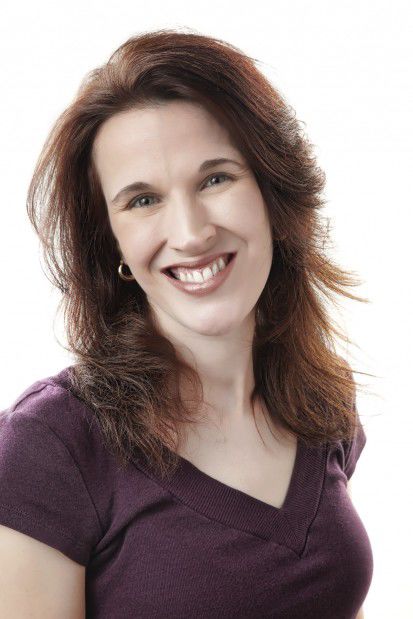 Access to water is something most of us take for granted. Whether your home is attached to a city water supply or you have a well, most of us expect water to flow when we open a faucet at home.
However, recent events have pushed thoughts of water management to the forefront once again for our family. In August, a massive windstorm tore through the Midwest, knocking out electricity to hundreds of thousands of households. Our home was among those that lost power for a day. My aunt and uncle, who live five miles from us, had no electricity for close to a week. When our power was out, our water supply remained operational, as our town supplies our water. However, my aunt and uncle's house has a well, and without electricity, there's no way to pump the water up.
While they keep bottled water on hand for emergencies, they were bucketing water out of the sump pump well in the basement to use to flush the toilet by the second day of the power outage. The power company then told them it would be at least four more days before the electricity would be restored, which meant they'd be without water the entire time, too.
I immediately set to gathering all of the large water containers we had at home and filled them with water to deliver to their house. Our camping gear came in handy for the water run. We have a five-gallon drink cooler, as well as numerous, smaller coolers. I even filled an empty detergent bottle (more on that in a moment!)
We delivered the water and I told them to come over and refill their containers anytime they needed it. Once their power was restored, they returned all of the coolers and containers to our house.
It was a good thing they did, too, because a few days later, our household was awoken by a Public Works employee ringing the doorbell. A water main had broken on our street and the city gave us 10 minutes notice they would be shutting the water off for most of the day. Immediately, our family jumped into action, scrambling to fill all of the coolers and containers we'd just gotten back — along with filling our bathtub with water, too.
We were a bit frantic, too, as we were having a small get-together for my husband's birthday that afternoon. The water ended up being off for about 12 hours and, fortunately, our guests were good-natured about having to fill a bucket from the bathtub and then pour them into the toilet tank to flush! It wasn't an ideal situation, but we made it work — and again, fortunately, we had a little bit of notice that allowed us to catch as much water as we could.
It's always good to be prepared and, even if you don't have large camp-style drink coolers to gather water in, there are other inexpensive ways to collect extra water at home for emergencies. Some of my favorite items to have on hand are large liquid laundry detergent bottles. The 150-ounce jugs typically have a squeezable spigot on one side. Whenever I see these on sale, I'll purchase them (with a coupon, of course!) and then keep the jug once the detergent is gone. While you never want to store drinking water in a jug that previously held soap, these jugs are wonderful to use as hand-wash stations. We set one up on our bathroom vanity, draining into the sink so we can wash hands.
One additional idea for storing a large amount of water at home is a WaterBob — a large, watertight bag that fits inside your bathtub and holds up to 100 gallons of water. If you have time to prepare for a water loss before it happens, you can fill the WaterBob with clean, drinkable water. They are especially popular in hurricane-prone areas or places that are prone to other natural disasters.
Be the first to know
Get local news delivered to your inbox!