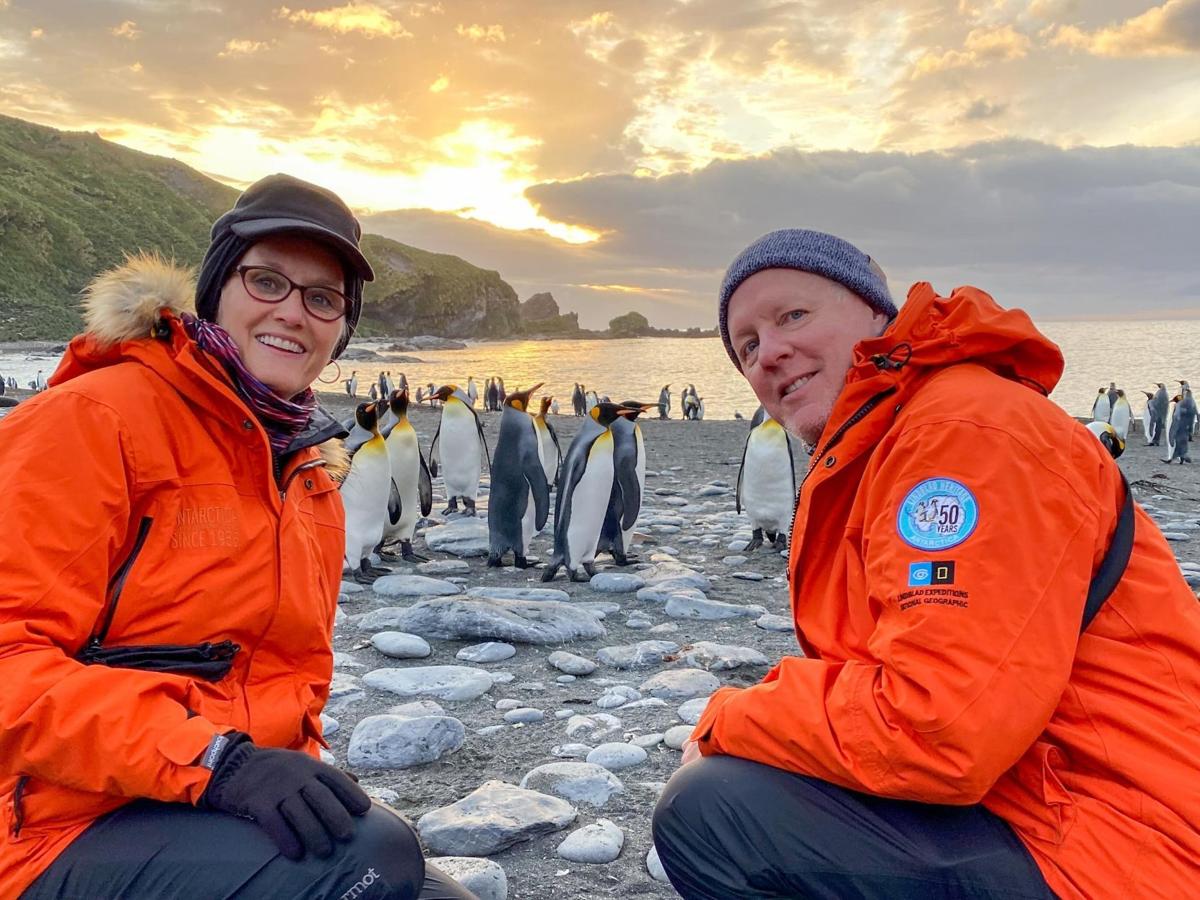 Who and where • Debbie and Tim Callihan of Chesterfield on a beach in Antarctica. They arrived prior to sunrise via Zodiac boats from the ship so that they could be there to see more than 200,000 penguins begin their day.
The trip • They traveled on the ship Explorer with National Geographic and Lindblad Expeditions. The trip started by traveling through the Antarctic Peninsula then to South Georgia and then the Falkland Islands. They left the U.S. on Feb. 14, 2020, and returned home on March 10. The World Health Organization declared a pandemic the next day.
Travel tip • Highly recommend taking some good binoculars as well as a good camera and a laptop to manage photos. You will bring home once-in-a-lifetime pictures.
Contribute • Email your photo to stlpost@gmail.com. Include the full names of everyone in the photo, including where they are from and where you are standing in the photo. Also include your address and phone number. Please also tell us a little about the trip and a travel tip. We're looking for interesting, well-composed, well-lighted photos.
{pre class="aLF-aPX-K0-aPE" style="user-select: text; font-family: 'Courier New', Courier, monospace, arial, sans-serif; margin: 0px; white-space: pre-wrap; overflow-wrap: break-word; font-size: 14px;"} {/pre}