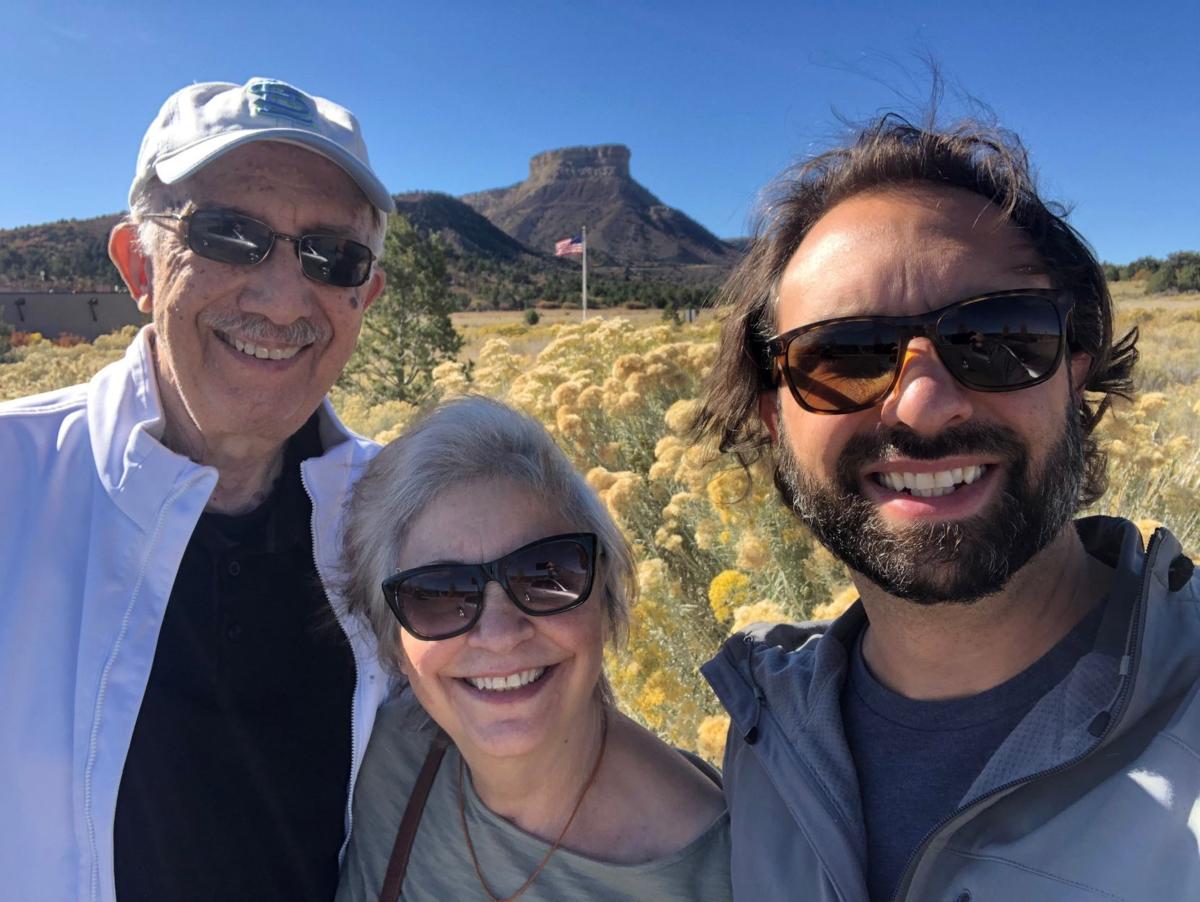 Who and where • Denny and Bonnie Coleman of Warson Woods and their son Michael of Fort Collins, Colorado, in Mesa Verde National Park in Colorado. 
The trip • They traveled to the national park in October 2020.
Travel tip  • Give yourself enough time to enjoy the trails and many historic sites. If you travel to this part of the country, be sure to visit Durango, Ouray and Telluride. Fall is the perfect time to visit as the aspens are in full color. 
Contribute • Email your photo to stlpost@gmail.com. Include the full names of everyone in the photo, including where they are from and where you are standing in the photo. Also include your address and phone number. Please also tell us a little about the trip and a travel tip. We're looking for interesting, well-composed, well-lighted photos.