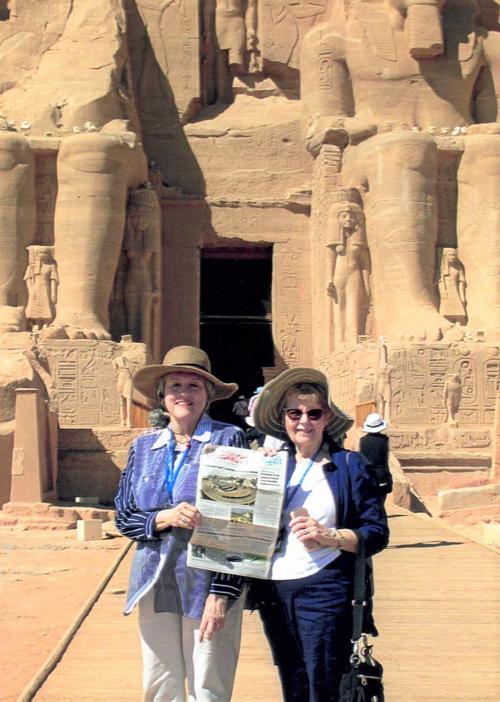 Who and where • Carole Rawlins of Glendale and Gwen Rogers of Ladue at Abu Simbel, Egypt.
The trip • They went on a 10-day trip to Egypt sponsored by Washington University in January and February 2020.
Travel tip • Accept all the help you can get to arrive at the location of your next flight. The airports are huge, you're tired, you're lugging a carry-on and you have no idea where to find the next flight.
Contribute • Email your photo to stlpost@gmail.com. Include the full names of everyone in the photo, including where they are from and where you are standing in the photo. Also include your address and phone number. Please also tell us a little about the trip and a travel tip. We're looking for interesting, well-composed, well-lighted photos.