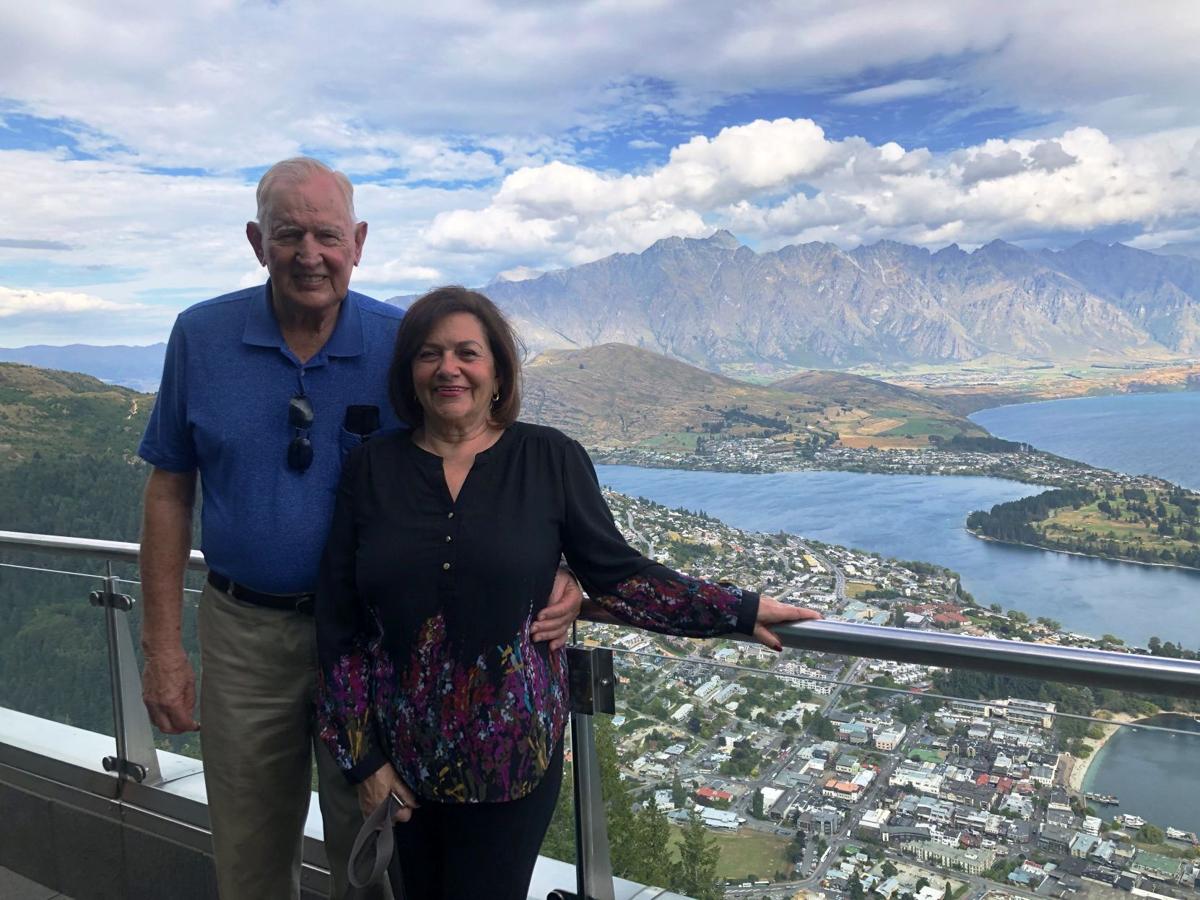 Who and where • Judy Becker from Highland and Severin Loepker from Breese at Queenstown, New Zealand, from the Skyline Restaurant atop Bob's Peak.
The trip • They took a 15-day bus tour with Globus to New Zealand and Australia in early 2020. The trip consisted of 11 flights, five boat rides, two gondola rides and one train ride. Stops were at Auckland, Rotorua and Queenstown in New Zealand and Melbourne, Cairns, the Great Barrier Reef, Uluru and Sydney in Australia.
Travel tip • New Zealand has amazing scenery, including tall mountains and beautiful beaches. Bring a variety of clothes for the different climates.
Contribute • Email your photo to stlpost@gmail.com. Include the full names of everyone in the photo, including where they are from and where you are standing in the photo. Also include your address and phone number. Please also tell us a little about the trip and a travel tip. We're looking for interesting, well-composed, well-lighted photos.