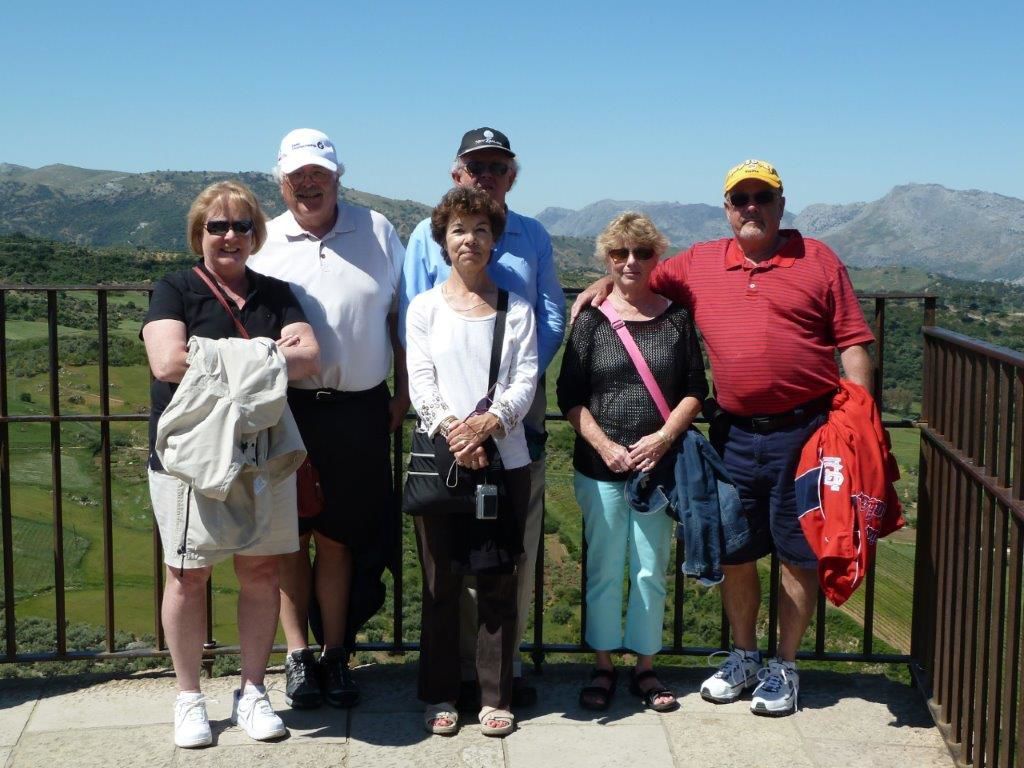 Who and where • From left: Diane and Barry Witmer of St. Charles, Bev and Terry Roberts of Foristell, and Jeanne and Dennis Frazier of St. Peters in Rondo, Spain.
The trip • The couples took a tour of Spain and Portugal in May 2019.
Travel tip • A great travel agent and tour company is the start of an enjoyable trip.
Contribute • Email your photo to stlpost@gmail.com. Include the full names of everyone in the photo, including where they are from and where you are standing in the photo. Also include your address and phone number. Please also tell us a little about the trip and a travel tip. We're looking for interesting, well-composed, well-lighted photos.
{pre class="aLF-aPX-K0-aPE" style="user-select: text; font-family: 'Courier New', Courier, monospace, arial, sans-serif; margin: 0px; white-space: pre-wrap; overflow-wrap: break-word; font-size: 14px;"} {/pre}