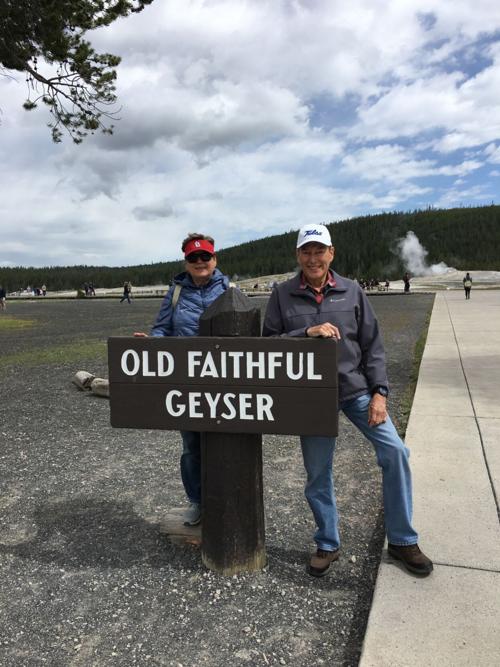 Who and where • Linda and Fritz Dickmann of Sunset Hills at Old Faithful in Yellowstone National Park.
The trip • They flew to Las Vegas and drove to Zion National Park doing a bit of hiking. Then on to Bryce Canyon and then to Canyonlands National Parks. They then drove to a dude ranch in Wyoming where they met their kids and grandkids and after drove to Grand Teton and Yellowstone National Parks.
Travel tip • "We wanted to visit Arches National Park in Utah, but we were turned away because the park was already full at 9 a.m. Go early to see it. ... We purchased an app for $10 for Yellowstone and Tetons that told us exactly where best spots to stop in parks. It was called Gypsy Guide and was very helpful."
Contribute • Email your photo to stlpost@gmail.com. Include the full names of everyone in the photo, including where they are from and where you are standing in the photo. Also include your address and phone number. Please also tell us a little about the trip and a travel tip. We're looking for interesting, well-composed, well-lighted photos.