BRIGHTON — As Amtrak's Lincoln Service train speeds along the Illinois prairie at 67 mph, it shows off a special car coupled to the rear — the Hollywood Beach, a restored private rail car, which is taking a group of 15 guests southbound to St. Louis, where the car is based.
It is a restored classic rail car originally used by the Seaboard Airline Railroad to carry passengers on its Silver Meteor New York-to-Florida trains in the 1950s and 1960s. It's an unusual combination of half lounge and half Pullman sleeping car, one of only three such cars, built in 1957.
The car is a labor of love for its owner, Keith White, 68, of Naperville, Ill. White is a retired Illinois Central/Canadian National railroad traffic controller who started his career in Memphis, Tenn., and then went on to Chicago.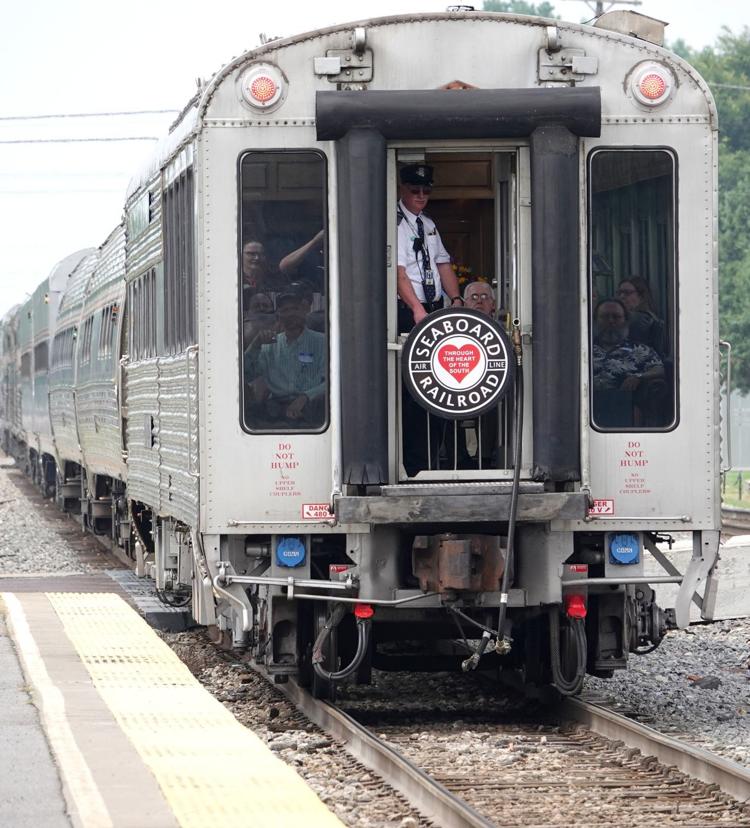 "I really need to have this," White said the first time he saw the car. "So, it took a little bit of retirement savings, a little bit of an inheritance and a little bit of foolishness," he says with a laugh.
It takes a lot of time and money to restore such a car, White says. He bought the car in 2016 for an amount he doesn't specify. He has spent about $500,000 to upgrade and renovate it. And now there are storage fees, insurance costs, annual inspections and Amtrak's charges to pull the car ($3.67 per mile).
"It's definitely not for the faint of pocketbook!" White says.
White has completely refurbished the Hollywood Beach, essentially bringing it back to its original look and feel. The large solarium lounge gives riders a full panoramic view as we cross the Mississippi River on the MacArthur Bridge.
The car has five complete private bedrooms, with individual bathrooms, for overnight guests. It sleeps 10. But not all riders stay overnight; some just take the train from St. Louis to Chicago, for example. The Pullman-style rooms provide a comfortable couch during the day and have beds that pull down from the wall for sleeping. Everything has been immaculately restored — even the little "boxes" where first-class bedroom guests in the 1950s could put their shoes before going to bed, to have them returned and shined by morning.
White has added a full kitchen and even a shower to the Hollywood Beach.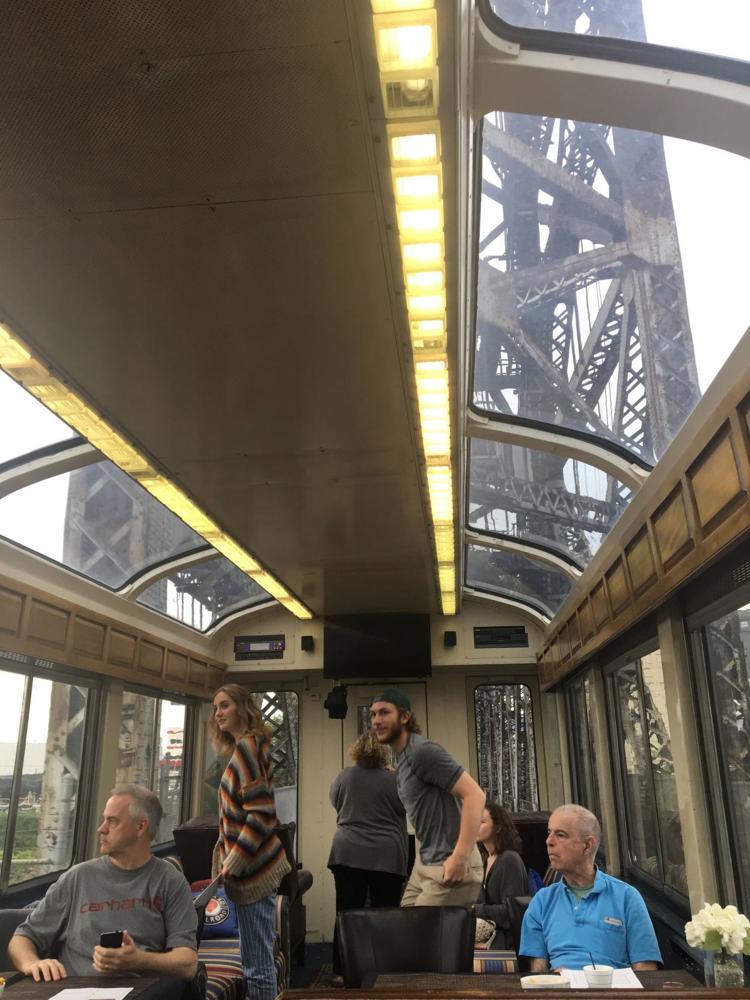 He runs trips on the car about four times a year, making arrangements to hook onto Amtrak on their routes. The Hollywood Beach just completed roundtrips from Chicago to St. Louis and Chicago to Carbondale, Ill. White and several couples spent the night in the bedrooms while the car was parked at Chicago Union Station.
Guest fares pay the expenses and make White a little money, but the Hollywood Beach isn't about making money. It's more about White sharing the experience. Likewise, it's not all about getting to a destination — it's about enjoying the journey.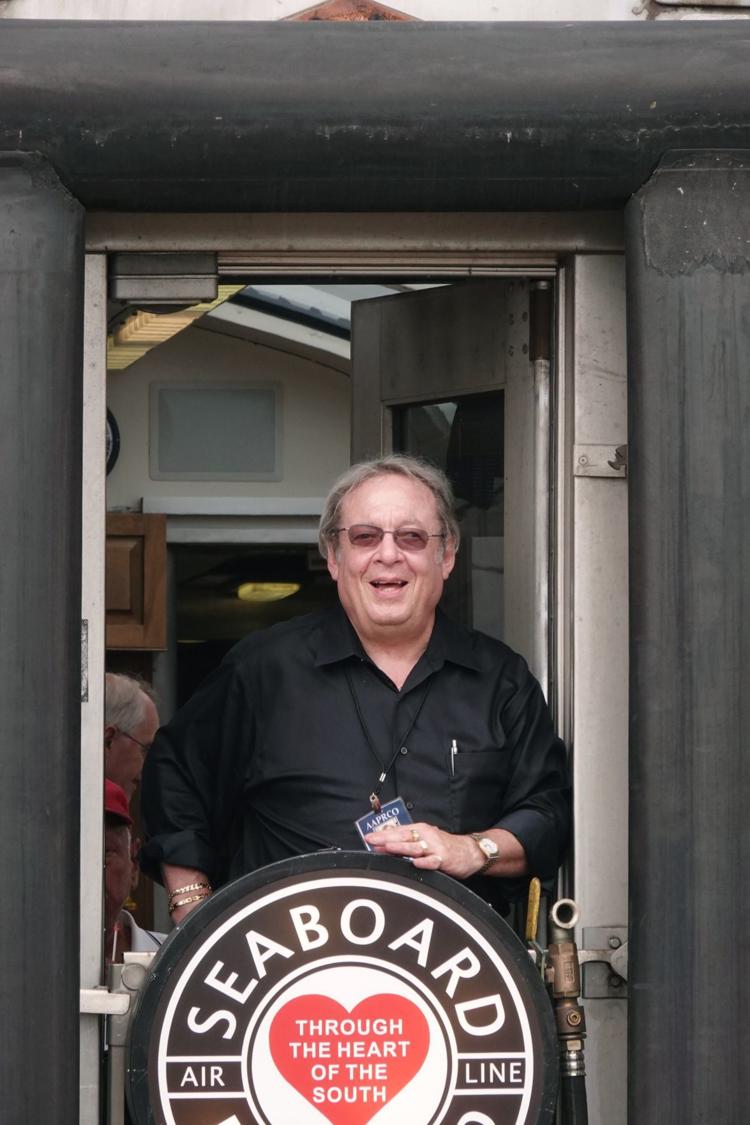 The affable White and his wife, Maggie, serve as the crew. It has a homespun flavor. "It's like visiting Keith's cottage," said one of the guests, while sipping a beer. Keith cooks bacon and eggs for breakfast and serves all the meals. They put out bowls of Goldfish crackers and Tootsie Rolls. He is a conductor, cook, waiter, maid and attendant all in one.
At the end of this trip, the car returns to St. Louis and is switched into its home, the tracks next to Union Station.
White, sweating, wearing an Illinois Central hardhat and yellow vest, says, "It's a lot of work. It's taxing. But I love it."
When: In most cases, Hollywood Beach operates to Chicago first and then either returns directly to St. Louis or gets attached to other Amtrak trains to various destinations such as Denver, New Orleans and even to farther destinations such as Miami. The next trip on the Hollywood Beach is Oct. 20 to Chicago.
Where: The car operates rear-most on select Amtrak train schedules that can be boarded at the St.Louis Amtrak Station.
How much: Pricing per person ranges from $250 for day fare rides from St. Louis to Chicago one-way up to four-digit numbers for longer overnight journeys. The exact fares depend upon the distance traveled, and how many days and nights are included. All meals snacks and beverages are included.