I am in heaven. As a lover of dazzling scenery, wellness retreats and travel, I have the perfect road trip for a COVID-year recovery.
Therapeutic hot springs flow here, there and everywhere throughout Colorado.
Native Americans found them first. Settlers followed. Outsiders came for their healing powers. Towns sprang up around the springs. And the towns flourished.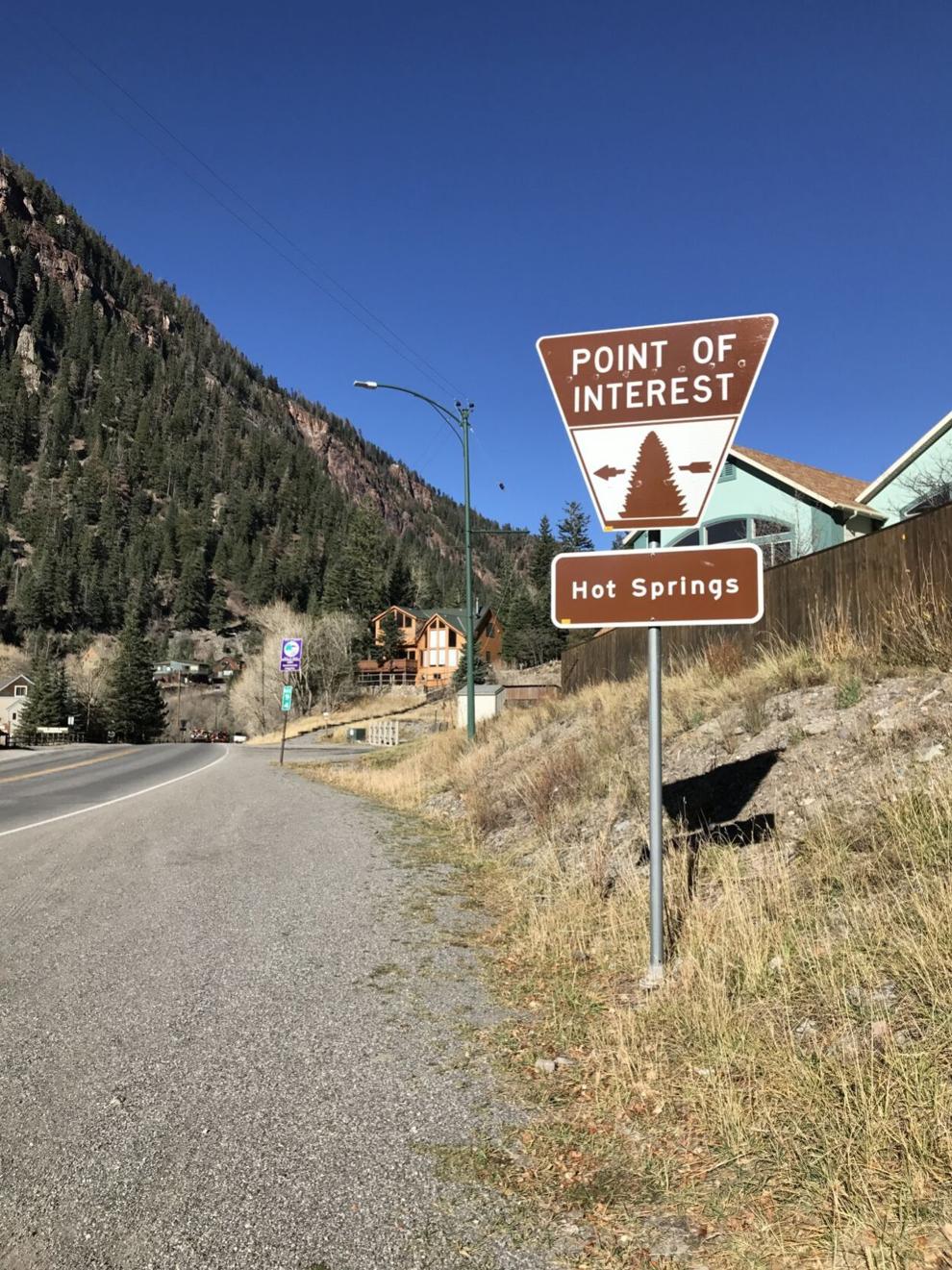 The official 720-mile Colorado Historic Hot Springs Loop pinpoints the best hot springs towns in Colorado. And a road trip along the elongated loop enables one to restore the body, rejuvenate the mind and replenish the spirit — all in a COVID-safe way.
The drive is worth the trip for scenery alone. Super highways, scenic byways and back country roads flow through magnificent landscapes rich with mountains and thick, fragrant national forests.
Although all of the loop towns center around hot springs, each town wears a distinct personality. And each is well worth a visit.
I loved the flow of my trip.
My husband and I flew to Denver, rented a car at the airport and took off for Steamboat Springs, where we spent the first night. With about a three-hour drive between each stop, we followed the loop map to overnight in Mount Princeton, Pagosa Springs, Ouray and Glenwood Springs before returning to Denver.
Although there is much to see and do along the way, and many seductive outdoor activities available in each area, we stuck pretty much to each town's hot springs experiences.
Here's what to expect: Stop. Submerge. Soak. Smile. Repeat.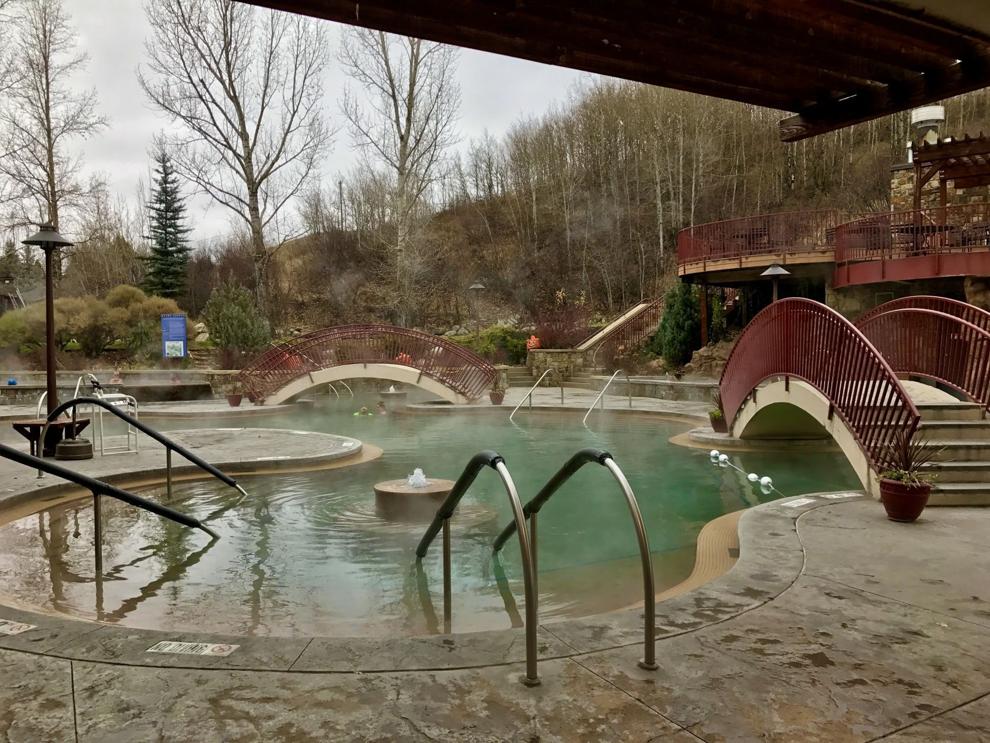 Steamboat Springs
Steamboat Springs sits in Colorado's Yampa Valley, just west of the Continental Divide. Located on Mount Werner and sporting snow so light, dry and smooth as to be trademarked Champagne Powder, Steamboat proudly claims itself Ski Town, U.S.A.
Skiing consumes winter visitors, but the two public hot spring pools are popular year-round.
Old Town Hot Springs, located downtown, is a multiuse complex with fitness center, changing rooms, cafe and eight different pools enhanced by bridges, fountains, lap lanes, jet sprays and water slides.
Strawberry Park Hot Springs is located seven miles from downtown, down a twisting mountain road and steep foot path. The park's unique stone-lined pools cluster together in the midst of aspens and evergreens alongside a creek. At night, stargazing is mandatory, but clothing is not. Amenities include restrooms, changing area and various rustic overnight facilities.
We rented, through Vacasa property management, a one-bedroom condo in the Ptarmigan House, a property located slope side in Steamboat's ski area.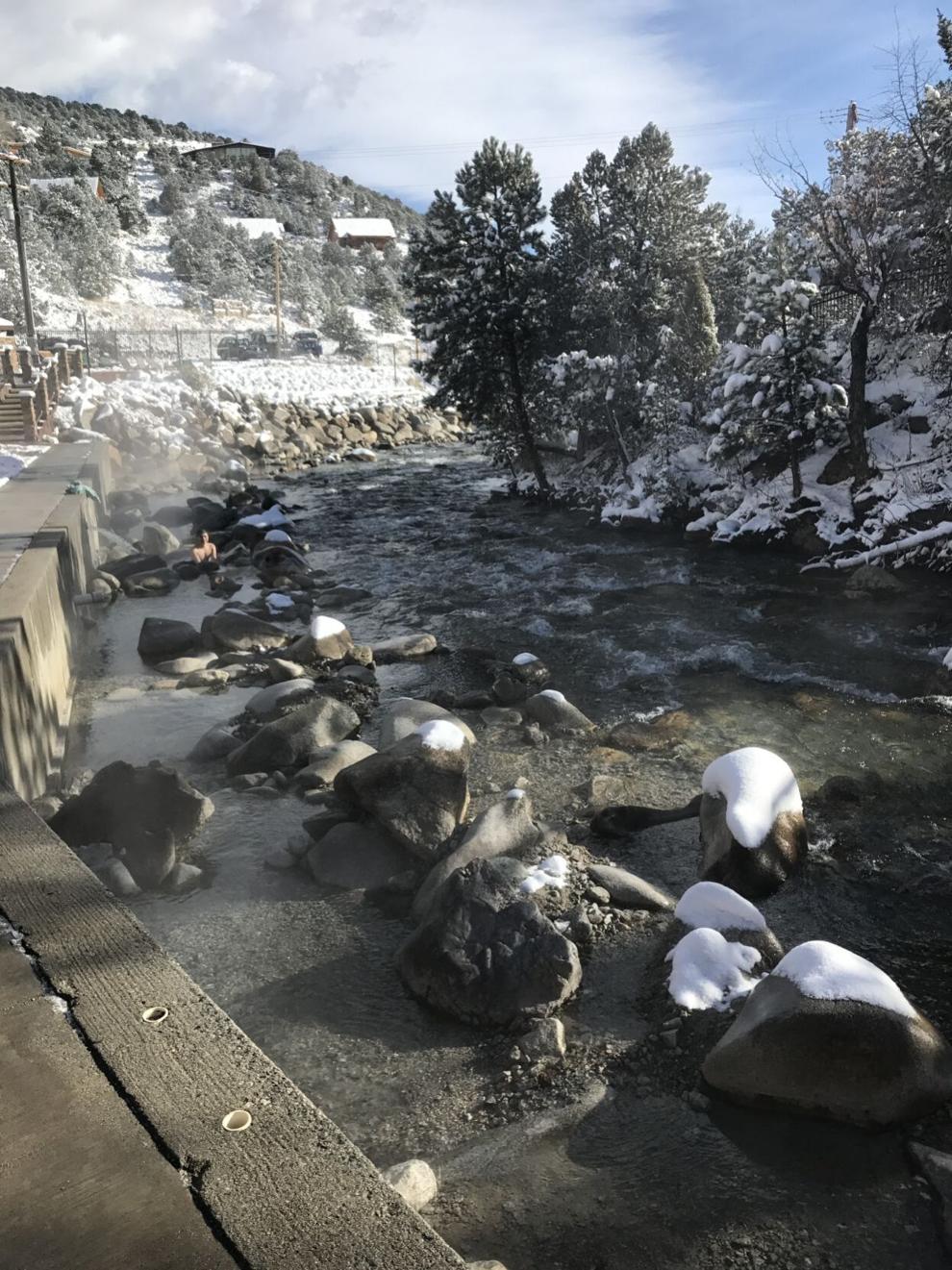 Mount Princeton
Mount Princeton Hot Springs Resort spreads over 70 acres at the base of Mount Princeton in Nathrop, an unincorporated town isolated between Buena Vista and Salida, Colorado.
The setting provides sweet seclusion as well as a slew of outdoor activities, but the biggest draws are the resort's various hot springs pools.
Pools for family fun with slides, exercise and soaking are a delight, but the pockets of hot springs located in the cold rushing water of Chalk Creek provide the most natural experience. Stones encircle the places where springs bubble out of the creek at 140 degrees. Soakers temper the heat by moving stones to let in cold creek water.
My husband and I stayed creekside in a one-bedroom log cabin that was so quiet as to hear the creek bubbling a lullaby and the birds chirping a wake-up call. Our cabin had a small kitchen with stovetop cooking.
A small market on property offers supplies, and a steakhouse in the lodge serves breakfast, lunch and dinner.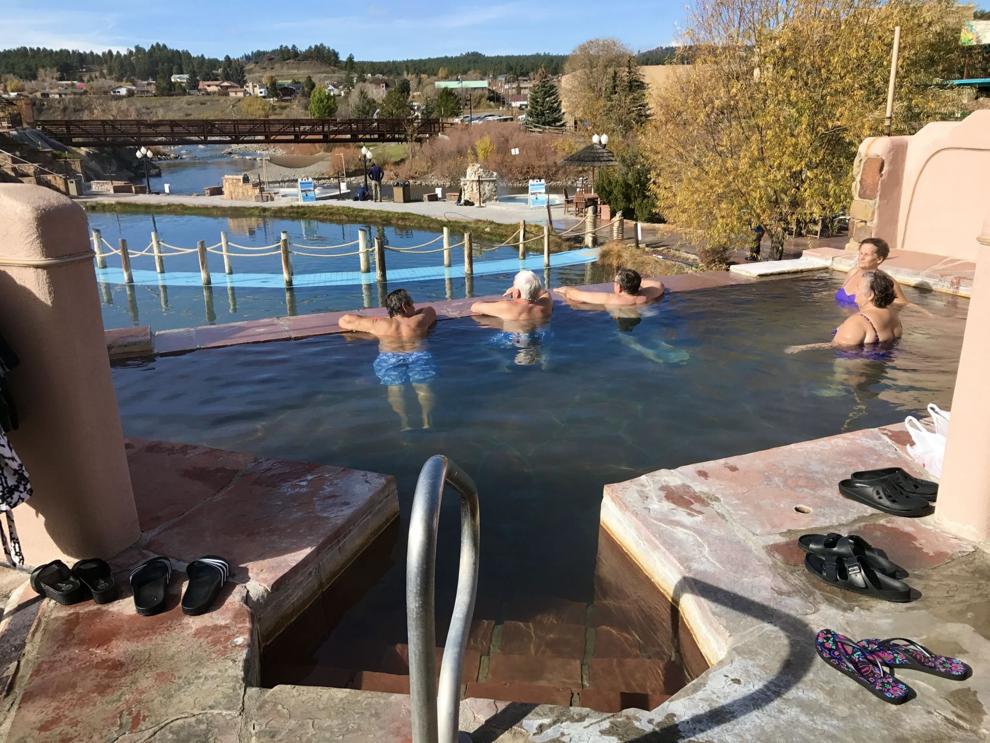 Pagosa Springs
According to Guinness World Records, Pagosa Springs holds the deepest geothermal hot spring in the world. Located in the heart of the San Juan Mountain range and surrounded by more than 2.5 million acres of national forest, Pagosa Springs uses the abundant 144-degree water to not only heat downtown buildings and keep sidewalks clear of snow, but also fill pools at three resorts.
We stayed at the Springs Resort & Spa, which has 24 hot spring pools— the most in Colorado. Terraced above the San Juan River, the resort's pools vary in size, temperature and views. Some are fitted with jets, some designated for adults only and some set aside for kids. A full-service bathhouse as well as a pool-side gazebo selling snacks and beverages enhance the pools' pleasures.
Although varying in size and rates, the resort's 79 rooms and suites all come with 24/7 pool access and bathrobes to don over "family friendly" bathing suits (required at all times).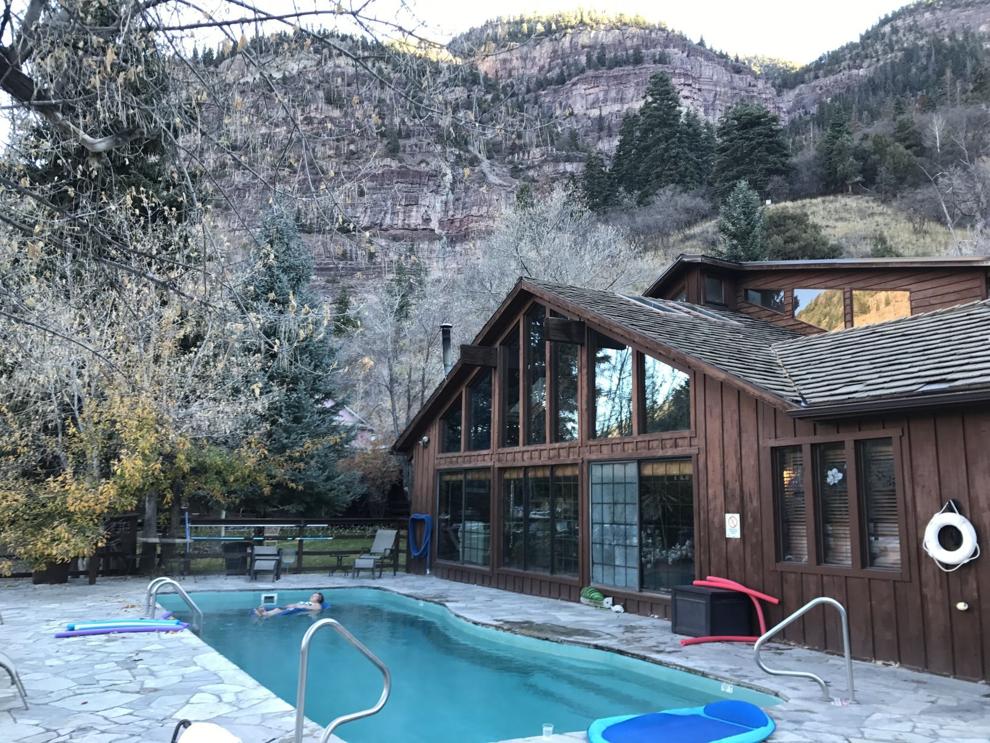 Ouray
I can think of three words to describe Ouray: quirky, quaint and quiet. Located in a box canyon at the base of the San Juan Mountains, this tiny Victorian town wears several titles: "Switzerland of America," because of the glorious natural environment and "The Outdoor Recreation Capital of Colorado," because of abundant outdoor activities. The town draws international visitors particularly for its setting, ice climbing and hot springs.
The Ouray Hot Springs Pool, a recently renovated full-fitness complex run by the city, is a beauty surrounded by mountain peaks. Sections in the pool are maintained at different temperatures and used for different purposes such as soaking, lap swimming and just having fun with water slides, climbing wall and obstacle course.
Ouray's other pools available to the public are in private lodging facilities.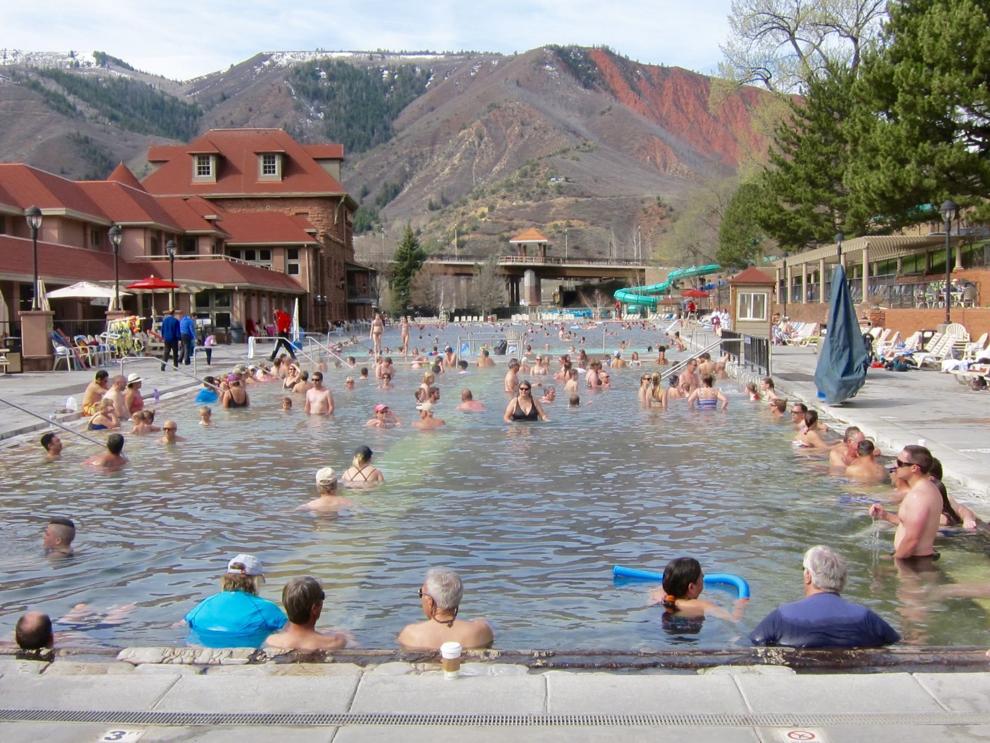 We stayed in a simple room in the main lodge of the historic Wiesbaden Hot Springs Spa & Lodgings to have unlimited use of the property's outdoor hot spring pool as well as an interesting vapor cave located under the main lodge.
Glenwood Springs
From above, Glenwood Hot Springs Pool, touted as the "largest mineral hot springs pool in the world" looks like a greatly elongated bright-blue football field, divided into two parts.
Located in the heart of the Colorado Rocky Mountains, this popular "health facility" has been delighting soakers and swimmers since first opening in 1888. The complex includes locker rooms, spa, shop and restaurant. Although the pool is Glenwood Spring's biggest and among the hottest (in every sense of the word), it is not the city's one and only. Competition comes from the 16 soaking pools at Iron Mountain Hot Springs and from the unique underground geothermal steam baths at Yampah Spa and Vapor Caves.
We stayed overnight at the Hotel Colorado where the upper class have been staying since 1893 while "taking the waters." The classic hotel brings history to life, providing a charming peek at the early hot springs experience.
Additional tips
Many of the geothermal springs emerge from the ground too hot for comfort and are combined with river, creek and/or other cold water to adjust temperatures for public use.
All of the hot springs in this article charge fees to enter with additional charges for some activities and spa services such as massage.
Four-wheel-drive vehicles or cars with tire chains are necessary to navigate some areas and are required by some local laws.
The hot springs flow throughout the year, but operations vary according to the season.
COVID-19 mandates affect all of the towns. Check with each location as to current situations.
---