Like pretty much everything else in 2020, Columbia, Missouri's Roots N Blues Festival was swept away by the COVID-19 pandemic.
But it's back Sept. 24-26, boasting a stellar lineup of artists from all quadrants of the Americana music firmament: Sheryl Crow, Mavis Staples and Brandi Carlile are headliners of the three-day event held in Columbia's Stephens Lake Park. Support acts include Mickey Guyton, Larkin Poe, Lennon Stella, Tank and the Bangas, Natalie Hemby, Shemekia Copeland, Joseph, Betty Who, and others.
If you didn't notice, all of those acts are female solo artists or female-led bands. That isn't an accident, nor is it a drag on the overall quality of the event, now in its 14th year. When Trio Presents, the partnership that owns the festival, took the reins from previous owner Thumper Productions (run by longtime Blue Note impresario Richard King), it did so with the idea that its first year out would be a statement about making gender representation more equitable in the music industry — and in society in general.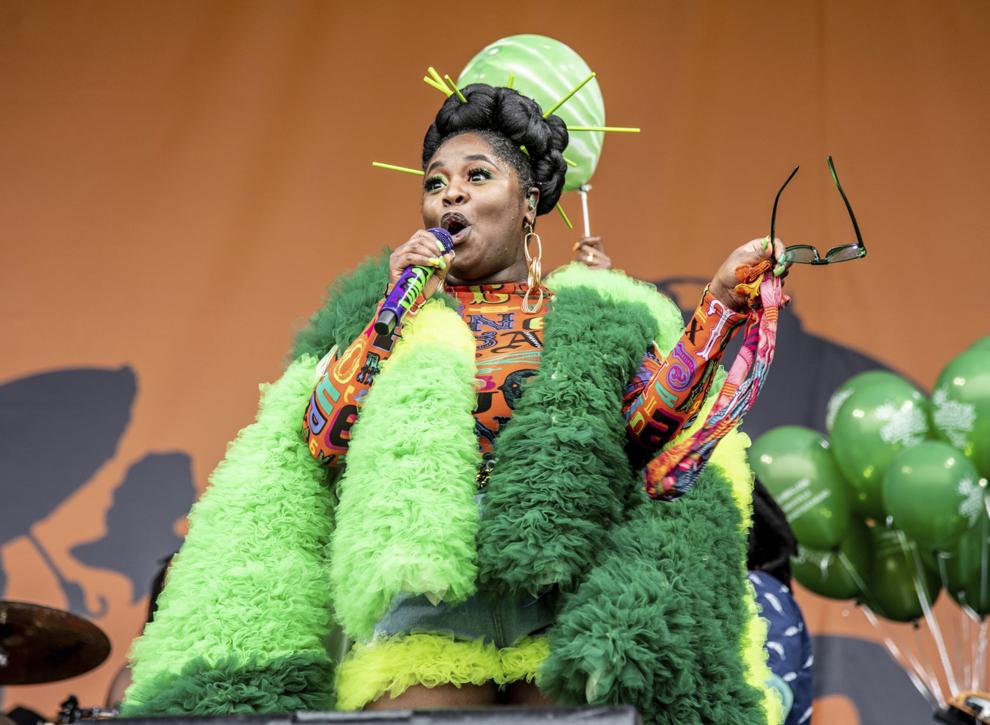 "We're not Los Angeles or New York," Tracy Lane, a Trio principal, says. "But we need to make real change in all parts of the country."
When Trio — initially, partners Lane, Shay Jasper and Jamie Varvaro (who has since stepped aside) — took over from Thumper in mid-2019, that year's festival lineup was already set. So the first booking that Lane and Jasper did was for Roots N Blues 2020.
Varvaro pointed out to the pair that, as female promoters, they are something of a rarity in a male-dominated industry, and he floated the idea that they should take that message of empowerment and equity to the stage.
"We were like, yeah, let's do it," Lane says. "There wasn't any hesitation."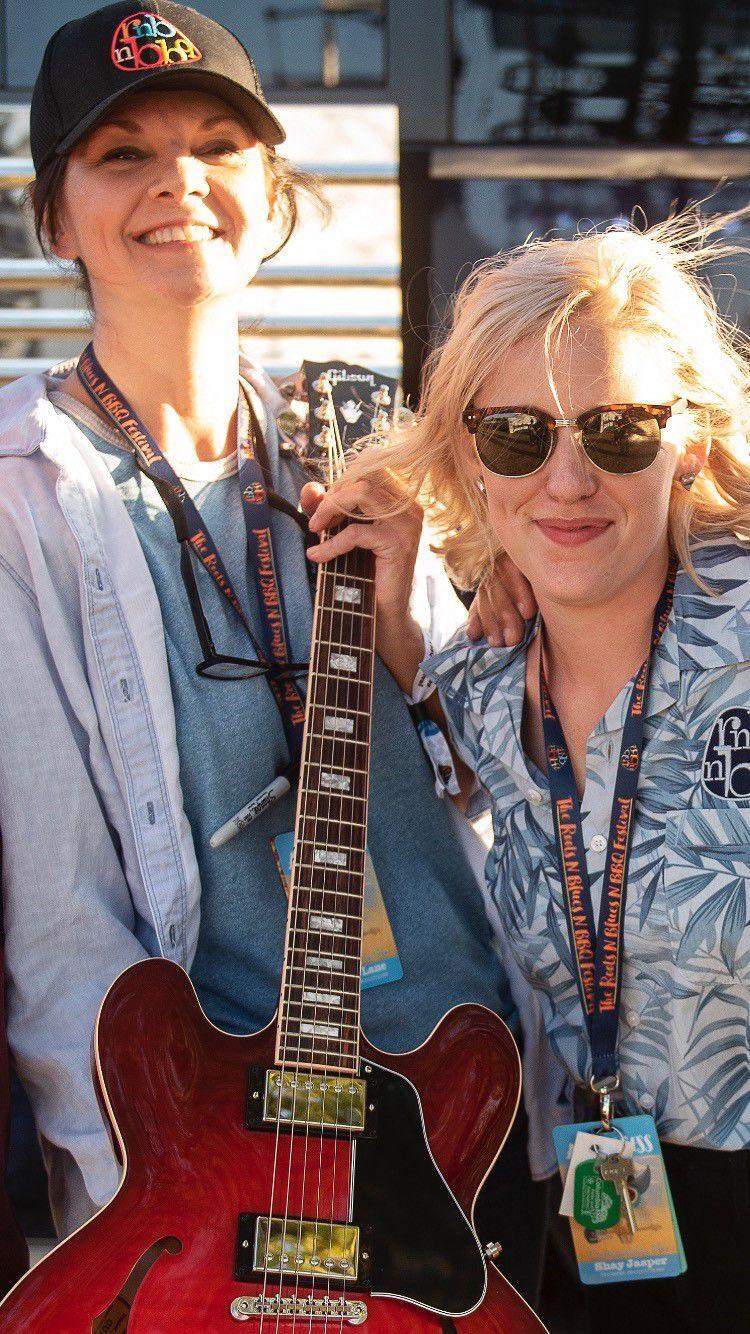 Twenty-six acts — all female or female-led — were booked for the festival, which of course was scuttled because of the pandemic. "We were four days away from announcing the lineup when the whole world shut down," Lane says.
The festival managed to weather a year of financial hardship due to inactivity, but as it readied for a return, so did the acts themselves. With a few significant exceptions, the lineup intended for 2020 remains intact, as do Trio's original intentions.
"This isn't just a statement about women representation onstage at festivals, although that's a very important factor," Lane says. "In 2019, fewer than 20% of the artists onstage at American festivals were women. We thought, gosh, if we do 100%, surely other promoters will take notice of what's happening."
The surprising thing — which turns out to be no surprise at all — is that booking a first-rate festival with an all-female lineup doesn't even begin to tax the imagination.
"It wasn't like, 'How will we come up with that many artists?'" Lane says. "There were lots to choose from." That was another important part of it; to show the wealth of talent that exists for women in all of these genres. And so we set out to curate each stage for each day with a representation of different genres of Americana music, making sure we covered the full spectrum."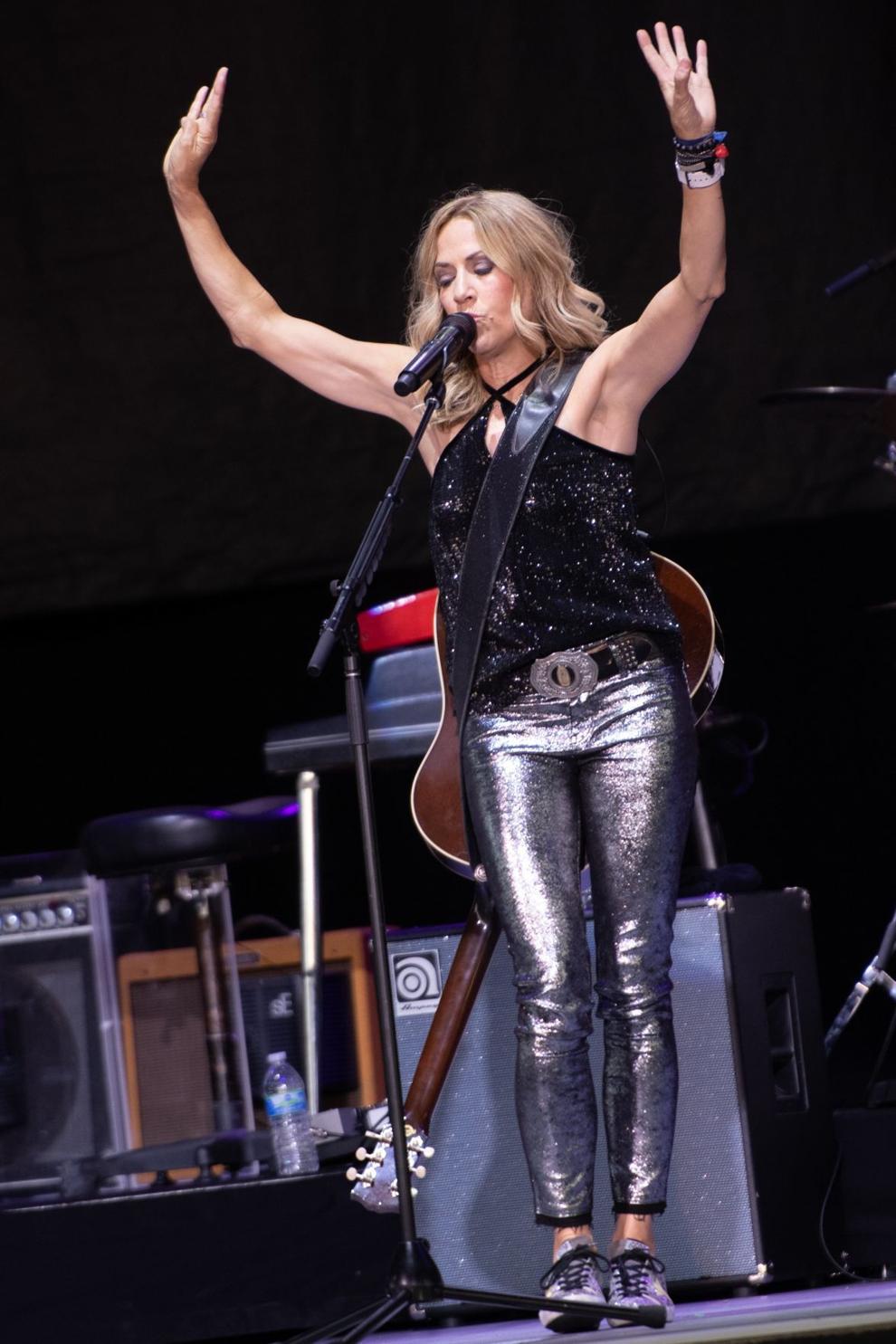 Which they did, starting with the pop/rock-leaning Crow, the genre-fluid Carlile, and gospel and R&B legend Staples. Country firebrand Tanya Tucker was also booked to headline but, still recovering from surgery, pulled out of the festival last week. A replacement is being sought.
Country is represented by rising star Guyton as well as Hemby (a member, like Carlile, of the supergroup Highwomen), blues by Shemekia Copeland and Southern Avenue, R&B by Tank and the Bangas, folk by Joseph and Rising Appalachia and pop by Lennon Stella (known for her role on TV's "Nashville") and Betty Who. There's even a mariachi act — it's fantastic, by the way — Flor de Toloache.
It's best not to get too caught up in specific genres, however, because few of the artists do as they're making music. That's the whole point of Americana's big-tent approach, which is also right there in the name of the festival.
It's now just Roots N Blues, not Roots N Blues N BBQ, as it was in the past. It's not that this year's food offerings won't include barbecue — they absolutely will. But that part of the name was lopped off so as not to give the wrong impression. "We want people to be aware that we have lots of different kinds of food, whether you're vegan or vegetarian or a carnivore," Lane says. "We have something for everyone."
The festival's COVID protocols require proof of vaccination or a negative COVID-19 test administered 72 hours before attending. The pre-screening process can be completed using a service called CrowdPass, the details of which are available on the festival's website (rootsnbluesfestival.com).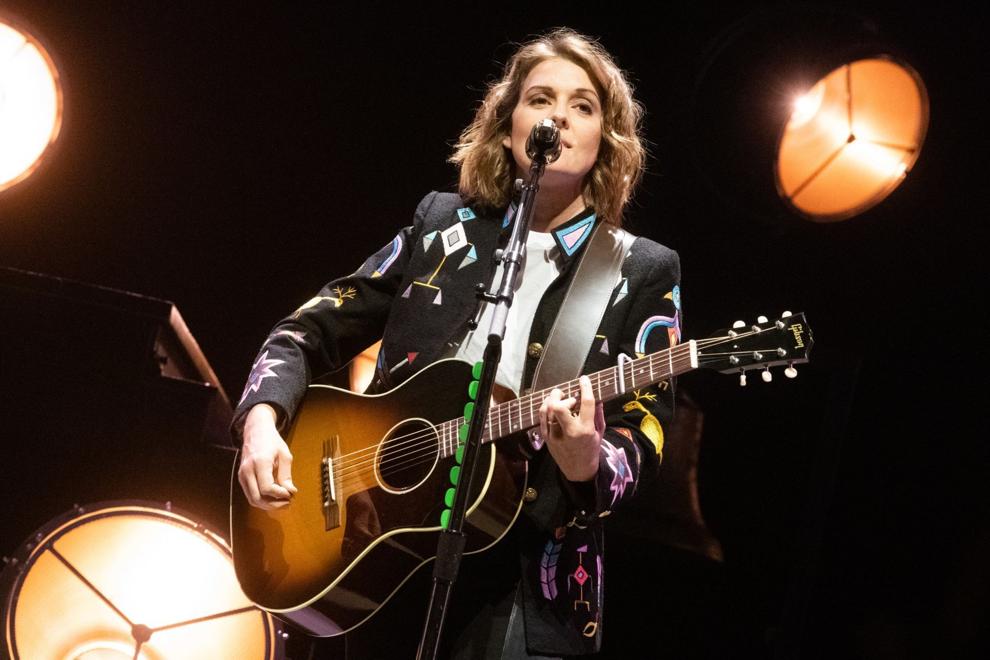 Roots N Blues is also ADA friendly, with parking right outside the gate, carts providing transportation throughout the site and an ADA tent adjacent to one of the two stages.
Headliner Crow, by the way, will be the recipient of this year's Missouri Roots Songbook Award, which was launched in 2018 to call attention to, Lane says, "the great wealth of Missouri artist who have left a worldwide and lifelong impact on music."
The initial honoree was Chuck Berry, who at the time had recently passed away. In 2019, the award went to John Boone, a Columbia resident who was a founding father of ragtime music. Giving the award to Crow, who hails from Kennett, Missouri, requires no explanation. She's been a presence in the upper echelon of the music business since the early '90s. And she's a Mizzou grad (class of '84) to boot.
After posthumous presentations to Berry and Boone, Lane says with a laugh, "We're just really excited to present this award to a living musician."