How to escape hot, humid St. Louis? The answer was supposed to be the Pacific Northwest. On a recent trip to Seattle, San Juan Island, the North Cascades and the Olympic Peninsula, we experienced mountains and beaches, a big city and small towns, astonishing landscapes and engaging culture, a trifecta of national parks — and temperatures soaring above 100. Here are some highlights.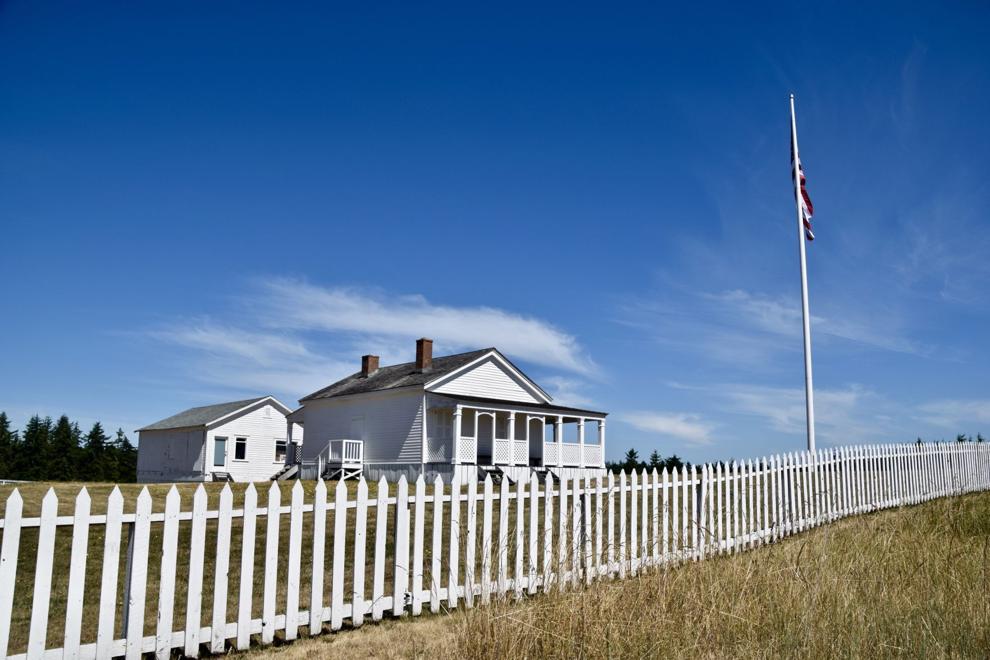 The Pig War
The San Juan Island National Historic Park, American Camp and English Camp date back to the mid-1800s when Great Britain and the U.S. waged a 13-year "war" sparked by an American shooting a British pig on San Juan Island, territory both nations claimed. The standoff is famous for the fact that the pig was the only casualty.
Our plan was to explore the southern part of San Juan Island, starting with American Camp, and the northern part, including English Camp, the next day. But Siri apparently had other ideas. Each time I asked Siri for directions to American Camp, Apple maps sent us to English Camp.
Both camps have buildings still standing. English Camp, complete with a small formal garden, is on a quiet bay in a forested area while American Camp is on a seaside bluff with views of the ocean.
South of English Camp is the even more popular Lime Kiln Point State Park, known for its lighthouse and its reputation as a whale-watching spot. We didn't see any whales, but we did see tons of people milling around the lighthouse, making it hard to get that lonely lighthouse photo. (On that front, we were more successful at the Cattle Point lighthouse on the island's southeastern tip, close to American Camp.)
A surprise find was the San Juan Islands Sculpture Park and Nature Reserve by Roche Harbor with more than 150 pieces of art spread out over 20 acres. But hands down, the quirkiest art was the cement mixers transformed into the Yellow Submarine and a certain undersea pineapple home that we came across on the side of a road.
My sweetest memory, though, is savoring lavender shortbread cookies and vanilla ice cream with lavender right smack in the middle of the Pelindaba Lavender Farm after a long day of sight-seeing. Seeing, smelling and tasting lavender amounted to a triple jolt of tranquility.
Ain't no mountain high enough ...
…. To keep us from sweltering in 100-plus heat. We had one full day to explore North Cascades National Park, and the temperature that day was predicted to hit 103.
The day before we had scoped out the park on our drive along state Highway 20, a scenic byway and the northern part of the Cascade Loop, to the Wild West town of Winthrop. We'd stopped at the overlooks: Gorge Creek Falls, Diablo Lake and the jaw-dropping Washington Pass (technically just outside the park in the national forest).
Except for camping, the park doesn't have lodging, and "gateway towns," like Winthrop, are pretty far away. So, given the distances, we decided to sample sights closer to "our" side of the park. We did Happy Creek trail but stopped unknowingly just short of the waterfall. Alpine lakes and jagged mountain vistas were the star attractions of the Rainy Lake and the national forest's Cutthroat Lake trails. Having racked up thousands of steps, we still got back to our hotel before completely melting.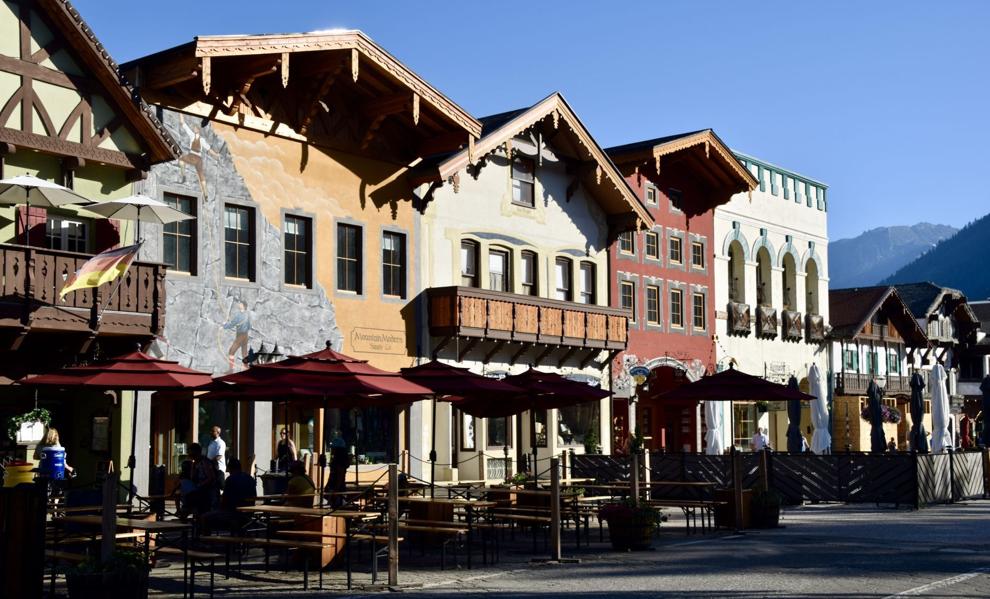 The next day we continued on the Cascade Loop to Leavenworth, an ersatz Bavarian village in the "American Alps." Sometime in the '60s, the town's civic leaders apparently decided to revitalize their sagging tourism by adopting a German theme — and it turns out they were wildly successful.
All the buildings have quaint German facades with overflowing flower boxes; German restaurants abound (a curse as much as a blessing); streets have German names. We even listened to accordion music as we ate wuerst and kaesespaetzle in a keller (basement) restaurant. Corny, yes, but it sure was sehr gemuetlich.
Of course, it doesn't hurt that the town is surrounded by stunning natural beauty, including the awesome Icicle Gorge trail, which we might have enjoyed more if it had been better marked and the temperature wasn't 105. At least our next destination had a predicted high of 73.
A Tale of Two Port Cities
Port Townsend regularly finds itself on lists of the prettiest towns in Washington — and for good reason. It's a Victorian seaport, with an attractive marina and a handsomely restored downtown, with cafes sprawling onto the sidewalks and galleries beckoning visitors.
As much as I wanted to stay there, it was just too far a drive to the places we wanted to see in Olympic National Park. So we stayed in Port Angeles, Port Townsend's scruffier cousin.
Port Angeles turned out to be the right choice. We took early morning photos of a marina shrouded in fog, we walked its waterfront trail and downtown streets enlivened by public art and murals, and we had fantastic meals at Spruce and Next Door Gastropub. (Warning: Lots of restaurants don't take reservations so we learned to put ourselves on a waitlist early so we could eat at a reasonable hour.) All the while, we felt like we were in a real workaday town.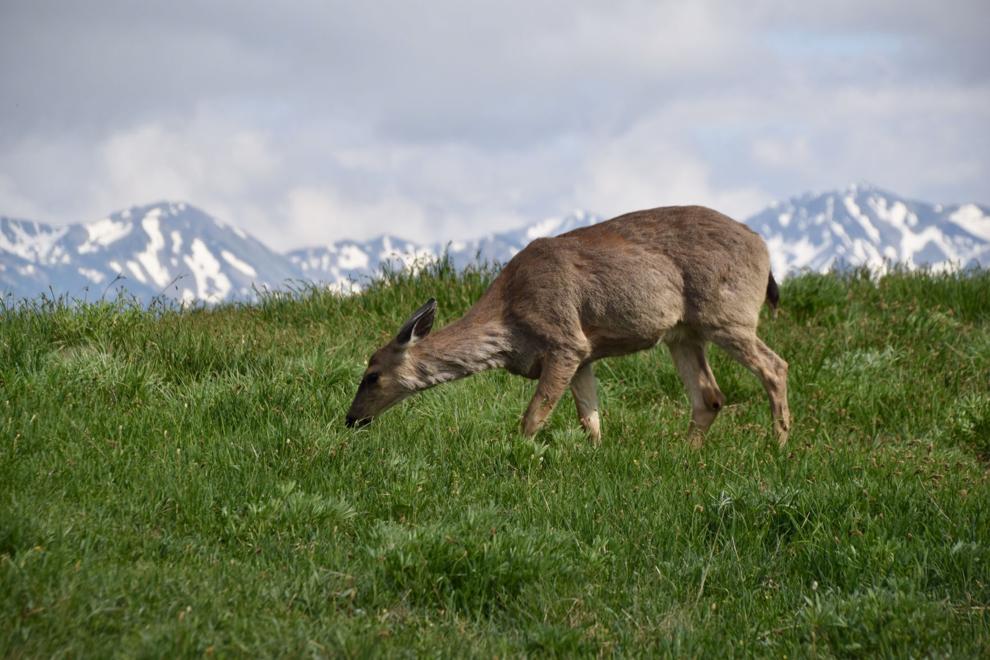 Hoh, Hoh, Hoh
The park ranger in the Olympic National Park visitor center was insistent: If you want to visit the Hoh Rainforest, be there before 10 a.m. when the parking lot fills up. Otherwise, go in the late afternoon.
We got there shortly after 10. Even then, we were in line for 15 to 20 minutes before we reached the gate. The ranger in the booth told us to drive in, pull over to the side and then wait for a car to leave.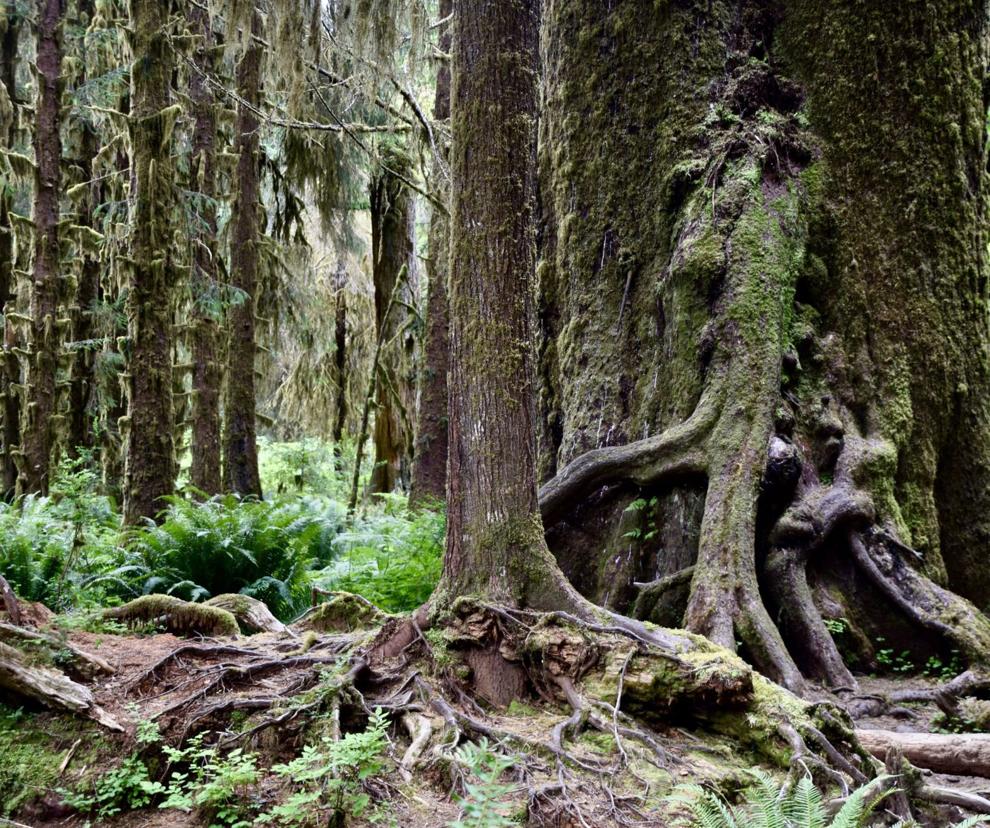 We took two short trails — the Hall of Mosses and the Spruce Nature Trail — and were immediately transported into an otherworldly forest primeval. Twisty, tangled roots. Drooping curtains of mosses. Oversized ferns. Air heavy with moisture. We didn't know if a wicked witch, a demented dinosaur or an amphibious alien might be around the next curve in the path.
Of course, Hoh is not the only temperate rainforest in the park. The trail to Sol Duc Falls also wound through an enchanted forest, with the bonus of a raging three-pronged waterfall. We also originally had Quinault rainforest on our agenda, but we bailed when we realized it was a three-hour drive from Port Angeles.
When we left Hoh, the cars lined up to enter seemed to stretch on for eternity, just as the ranger had warned. We couldn't be too smug because we were just minutes away from another parking nightmare at Rialto Beach.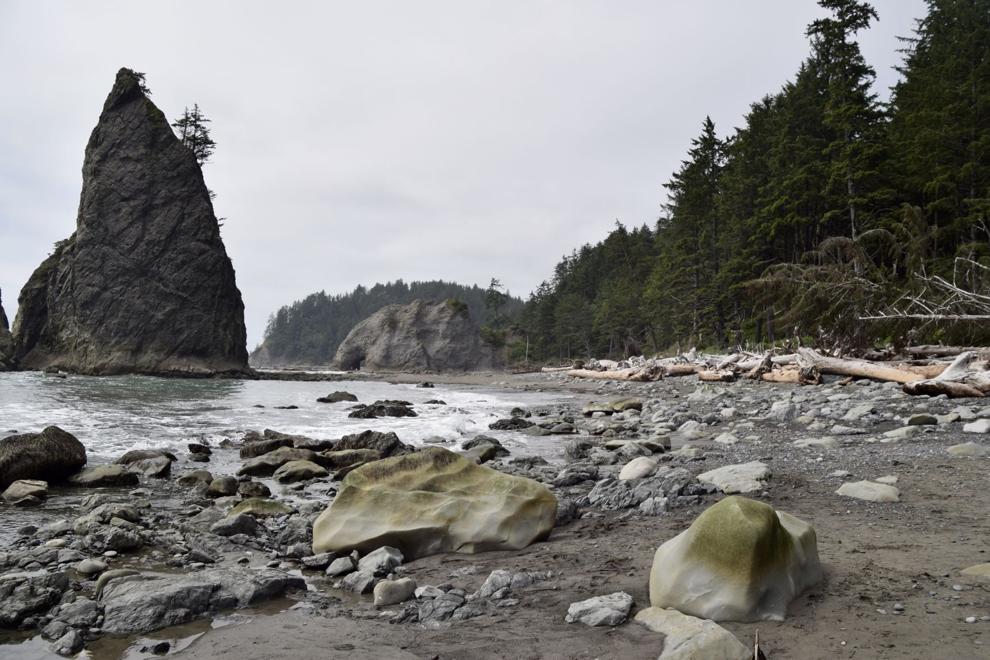 It was a dark and stormy day
Normally, when you think beaches, you cross your fingers and hope for blue sky and sun, sun, sun. But for me, when it comes to the shores of the Olympic peninsula, with their rocky beaches, piles of driftwood and enigmatic sea stacks, I much prefer fog, mist, roiling clouds and mottled skies.
I got my wish at Rialto Beach as blue skies gave way to gray as the clouds moved in. The closer I got to the sea stacks and the hole-in-the-wall rock, the more dramatic the scene became. It was worth every step on the shifting, uneven black sands and pebbles.
(Because of COVID, the park's beaches on Indian reservations are closed. Those closures may have accounted for the overflowing parking at Rialto Beach.)
Quite accidentally, we discovered an evocative beach at Dungeness Spit on our ill-fated quest to visit a lighthouse. We learned at the trailhead in the Dungeness National Wildlife Refuge that the lighthouse could only be reached by a 10-mile roundtrip walk on the spit. So instead we opted for a short trek to the observation deck in hopes of getting a glimpse of the lighthouse. No dice — we could barely see the water.
We made do with a consolation prize: an appealing crafts market in the nearby picturesque town of Sequim where one of us succumbed and bought a work of art.
The Emerald City
Our trip began and ended in Seattle, where we happily played tourist at full tilt. At the Seattle Center, we soared to the top of the Space Needle, where on a clear day, we really could see forever. We were entranced by the Chihuly Garden and Glass, each dramatically lighted gallery showcasing a particular shape or type of assemblage. And at the Museum of Pop Culture, we stood outside in awe of Frank Gehry's sinuous architecture and inside in awe of Isaac Asimov's electric typewriter and Indiana Jones' remarkably small leather jacket.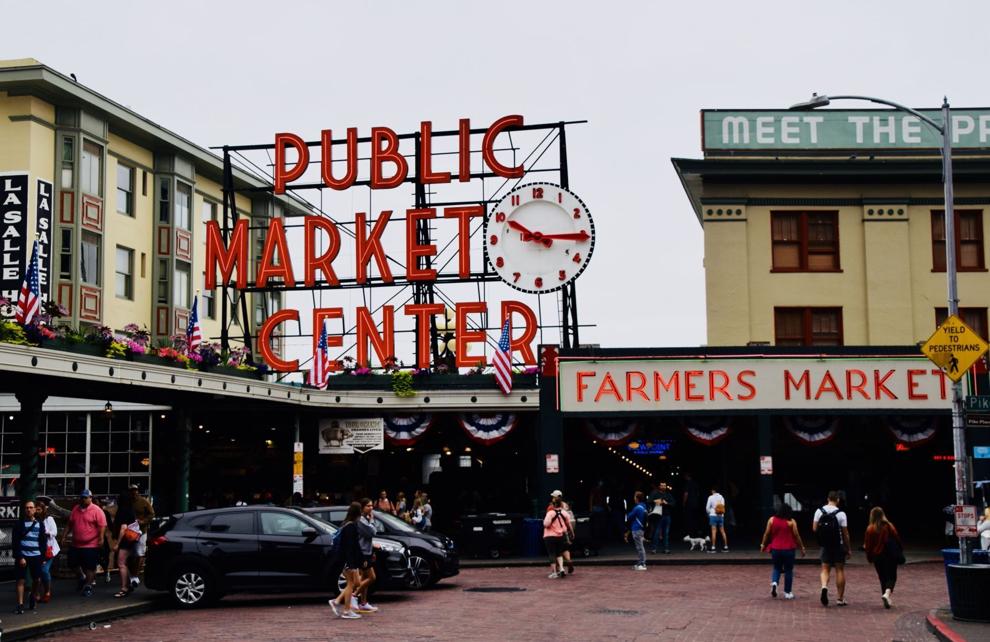 At the famous Pike Place Farmers Market, we saw a fishmonger toss a fish to a surprised onlooker, humongous salmon and lobster tails, and also a rather disgusting bubble gum wall. Sad to say, though, as much as I love Pike Place, the crowds have become simply overwhelming, leading to unbearably long lines for a Starbucks or a piroshky or anything else to eat or drink.
On the waterfront, we rode the Ferris wheel and splurged on very crabby crab cakes at Elliott's Oyster House. We day tripped to Snoqualmie Falls (of Twin Peaks fame) and Mount Rainier. We did see Mount Rainier in its full glory, its summit snow covered and unobscured by even the slightest wisp of a cloud. But road closures and snow made our efforts to explore Mount Rainier National Park less successful.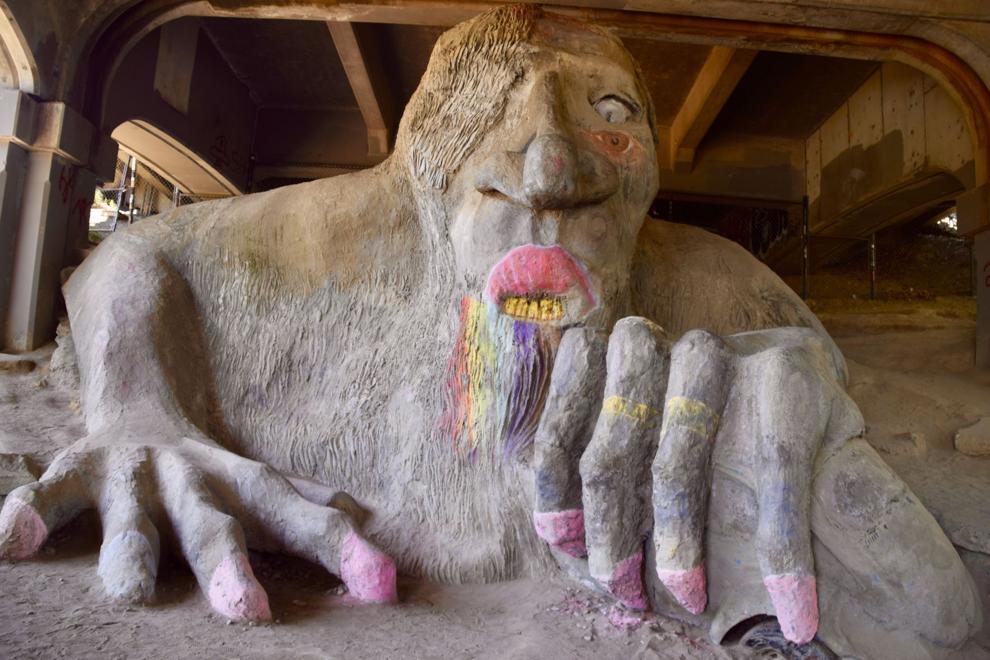 We also made our own discoveries, like a lighthouse in Discovery Park. But our fondest find was surely the colossal Fremont troll, hanging out under the Aurora bridge and all gussied up for visitors.
Travel to Washington state
Travel: Rialto Beach in Olympic National Park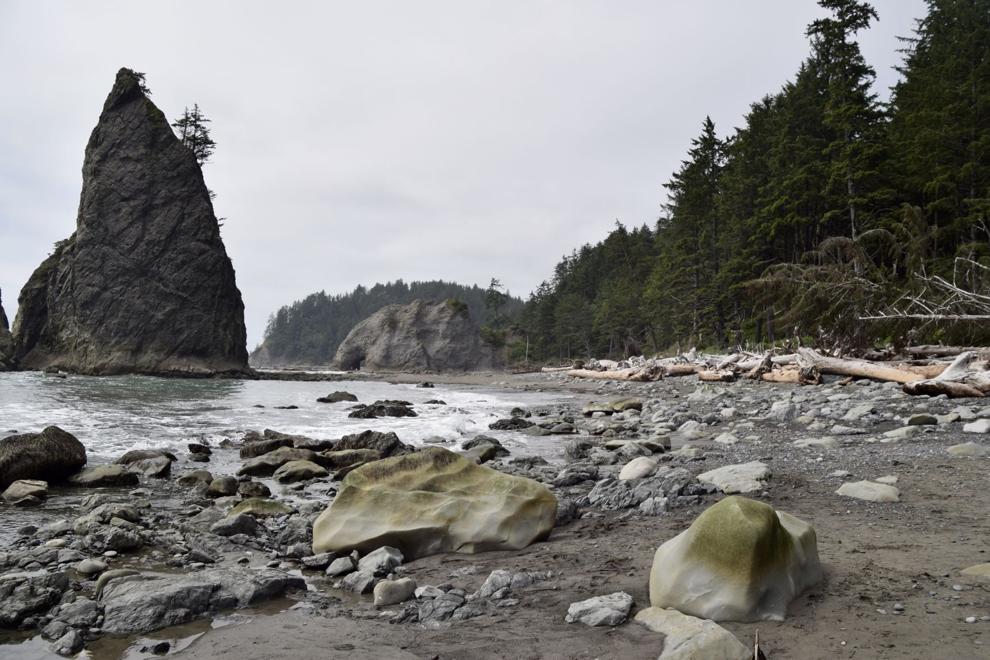 Travel: Rialto Beach in Olympic National Park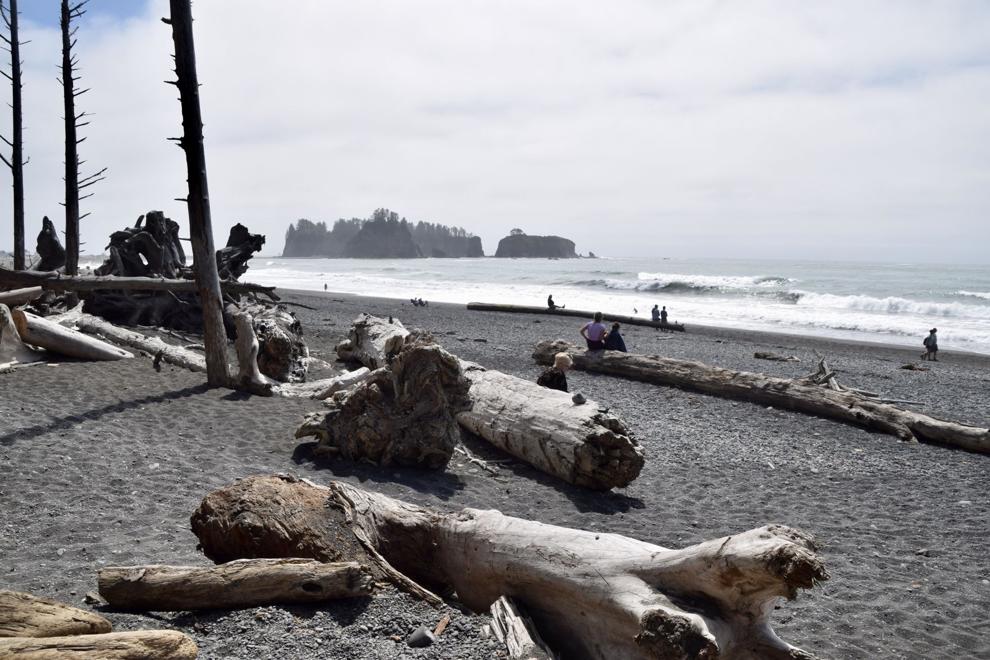 Travel story on Washington state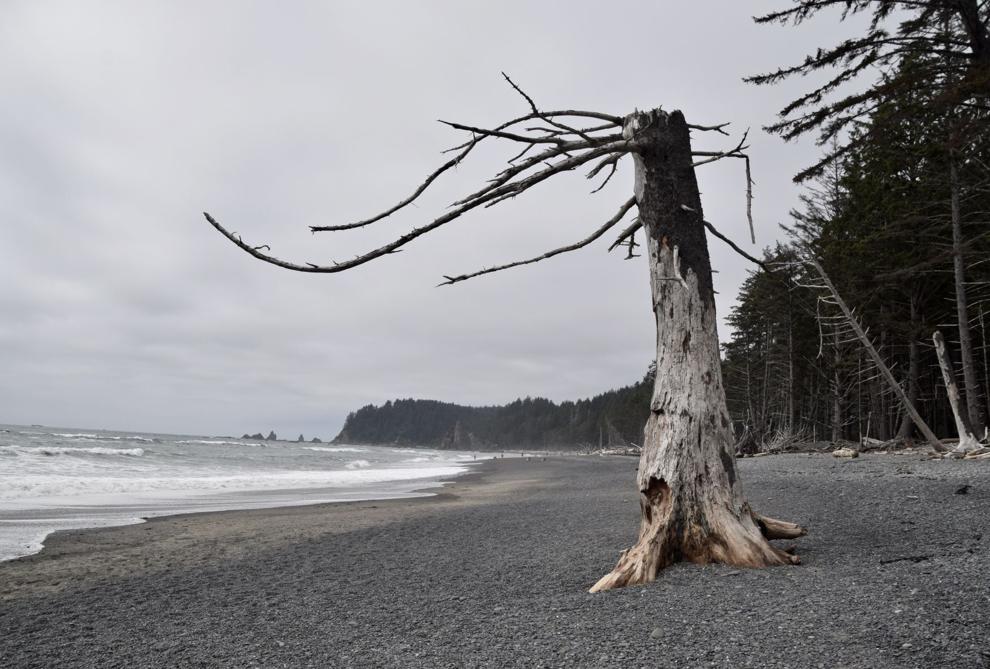 Travel: Olympic National Park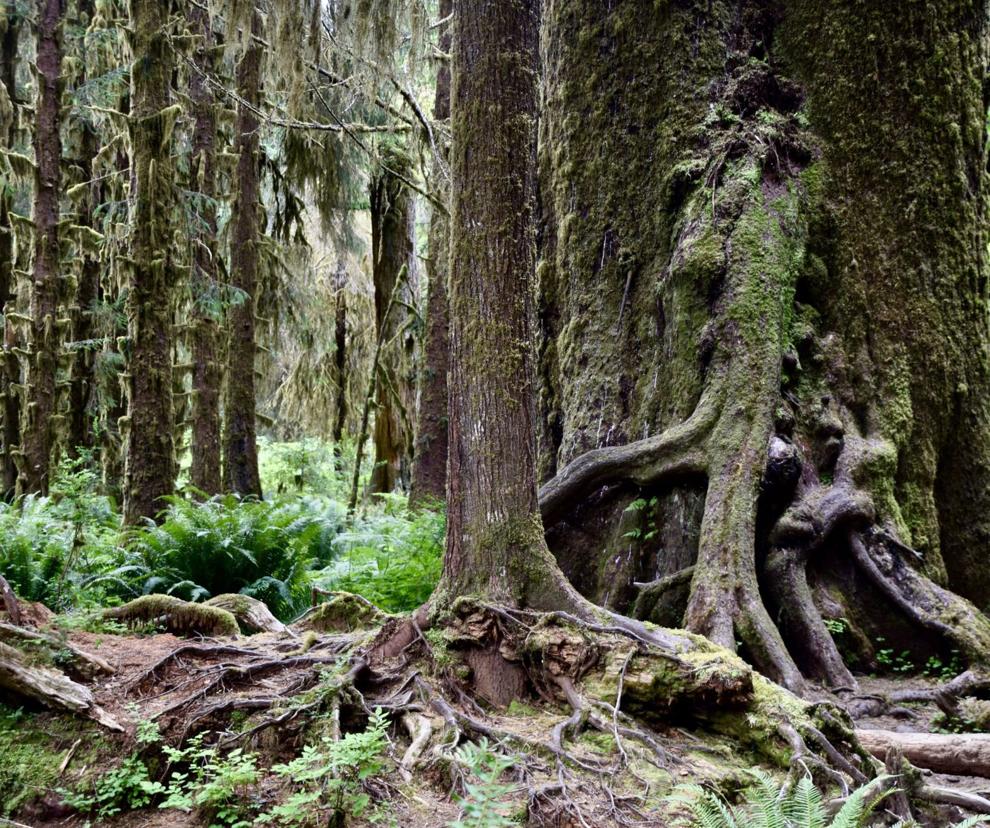 Travel story on Washington state
Travel story on Washington state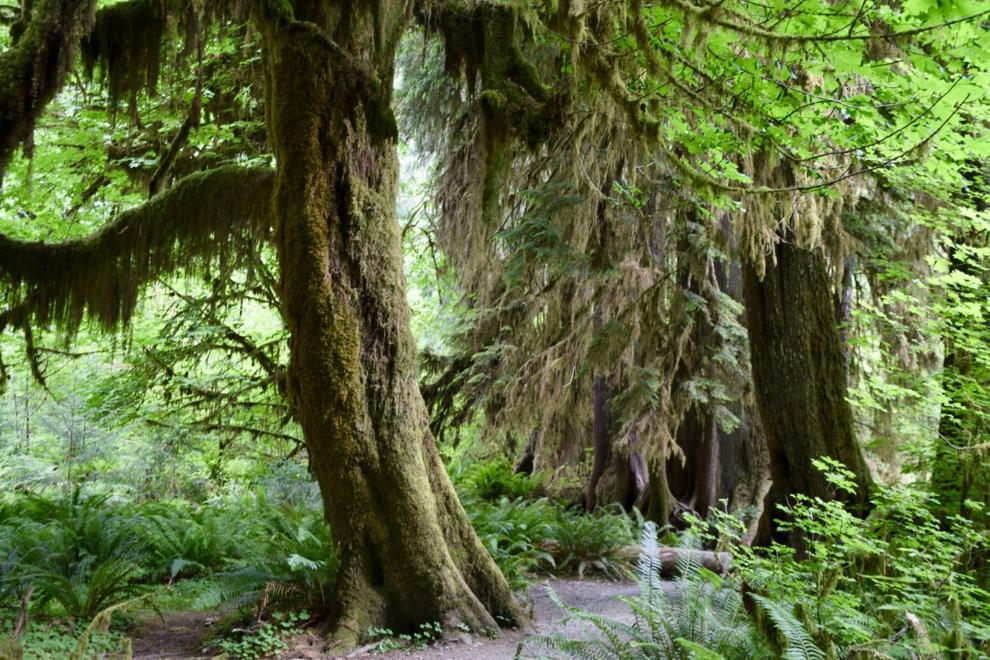 Travel story on Washington state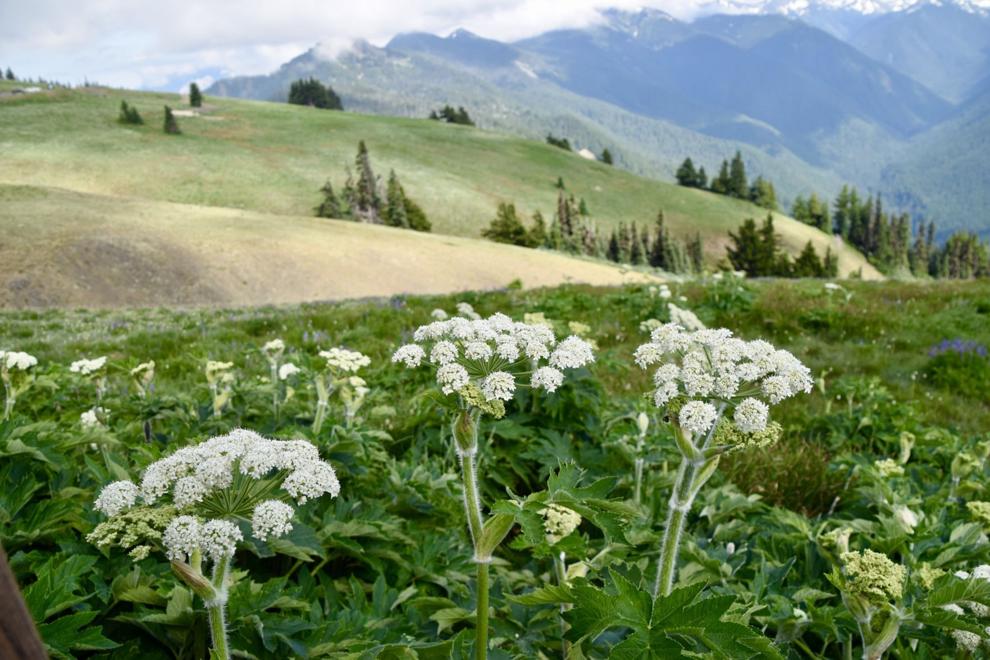 Travel story on Washington state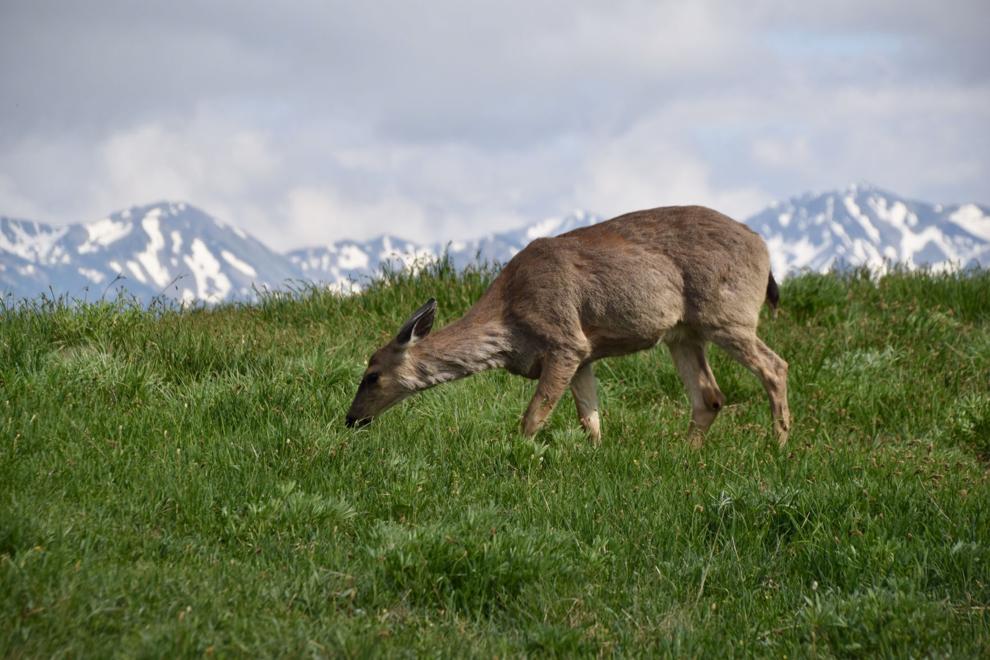 Travel story on Washington state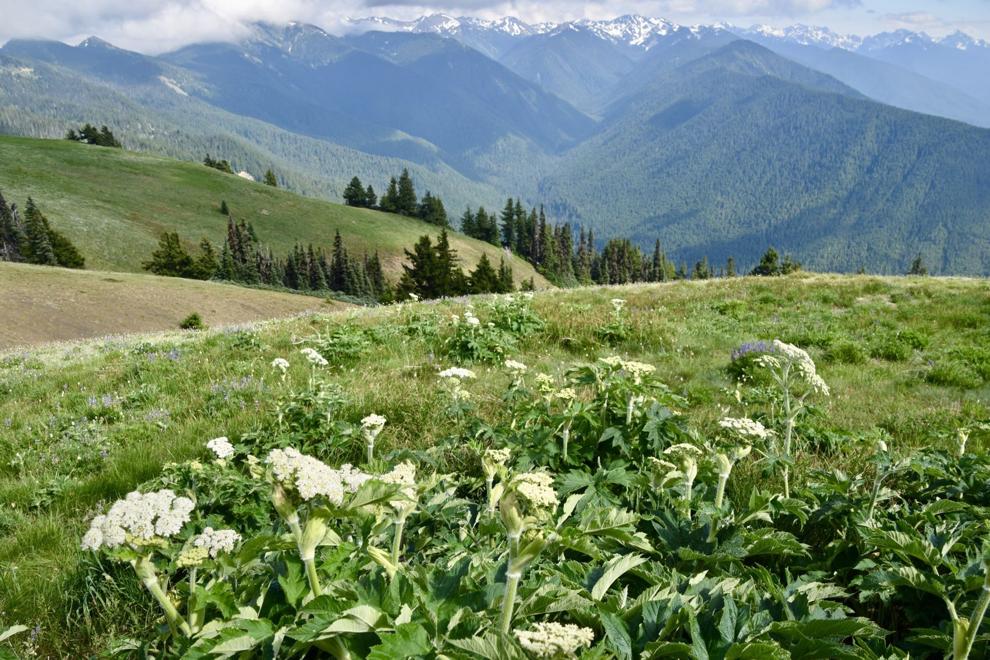 Travel story on Washington state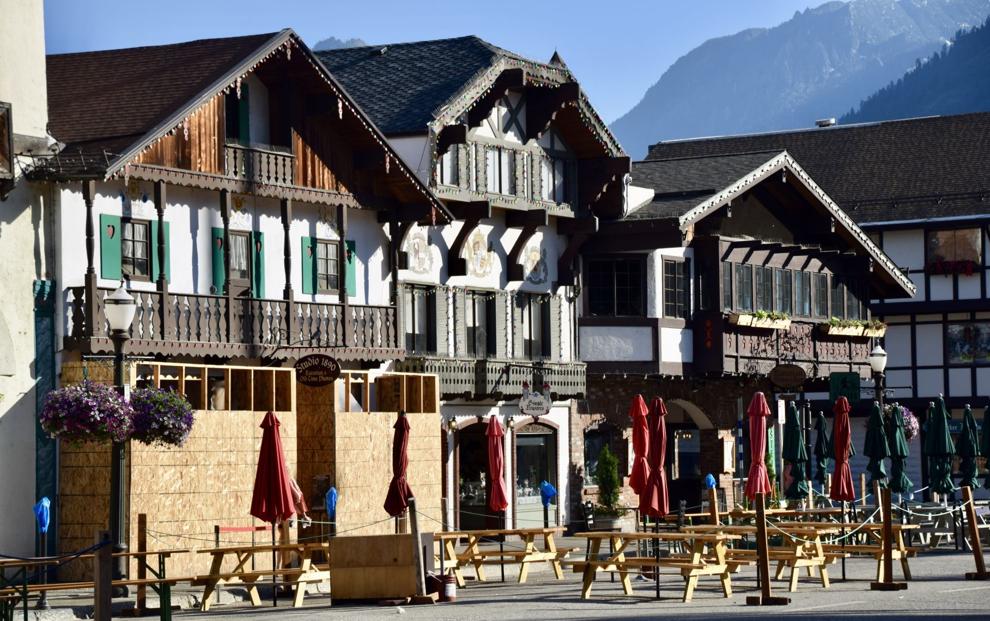 Travel story on Washington state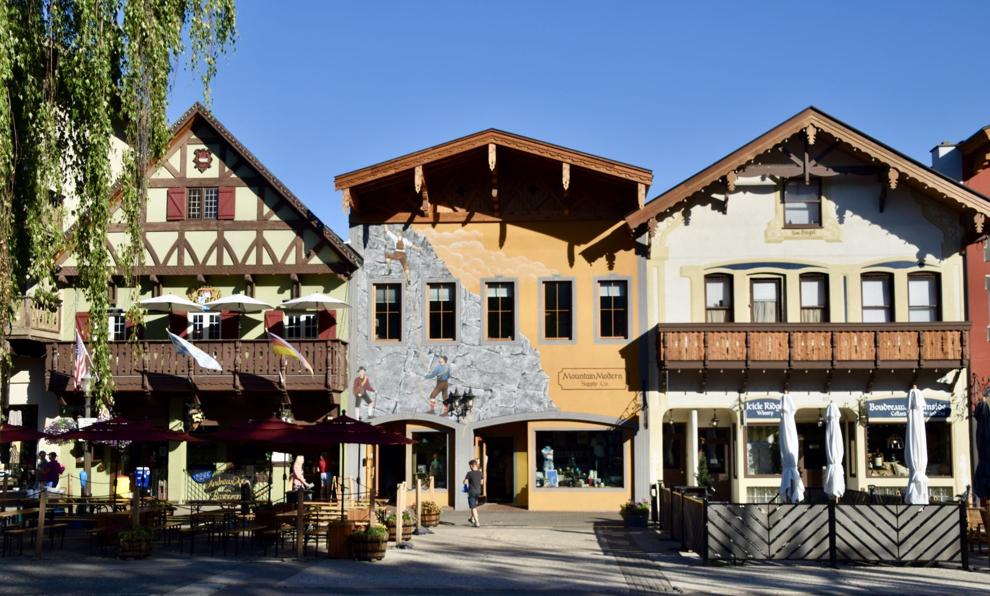 Travel story on Washington state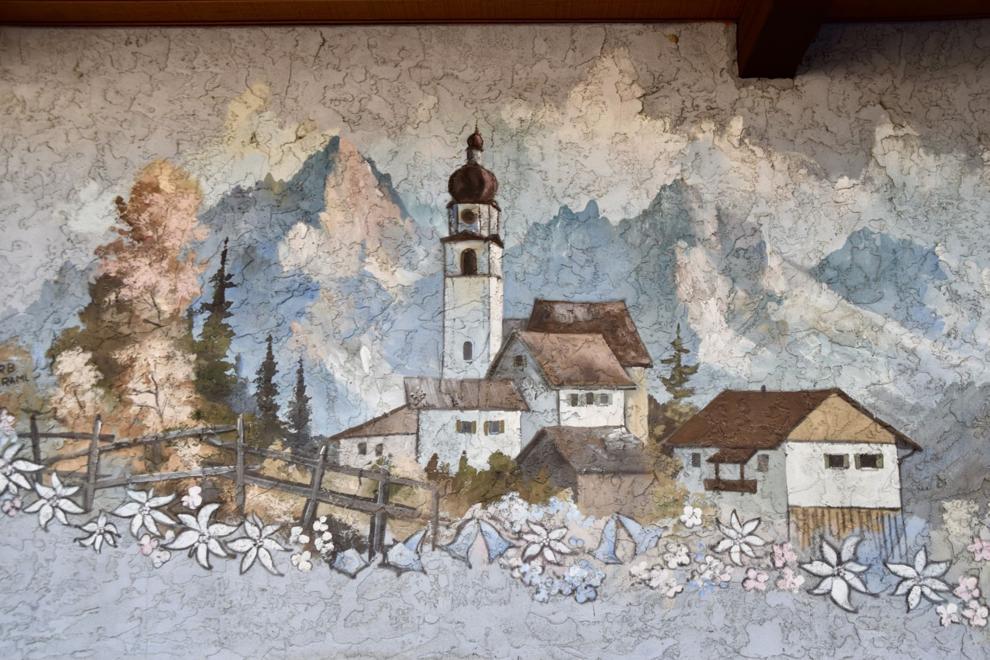 Travel: Leavenworth, Washington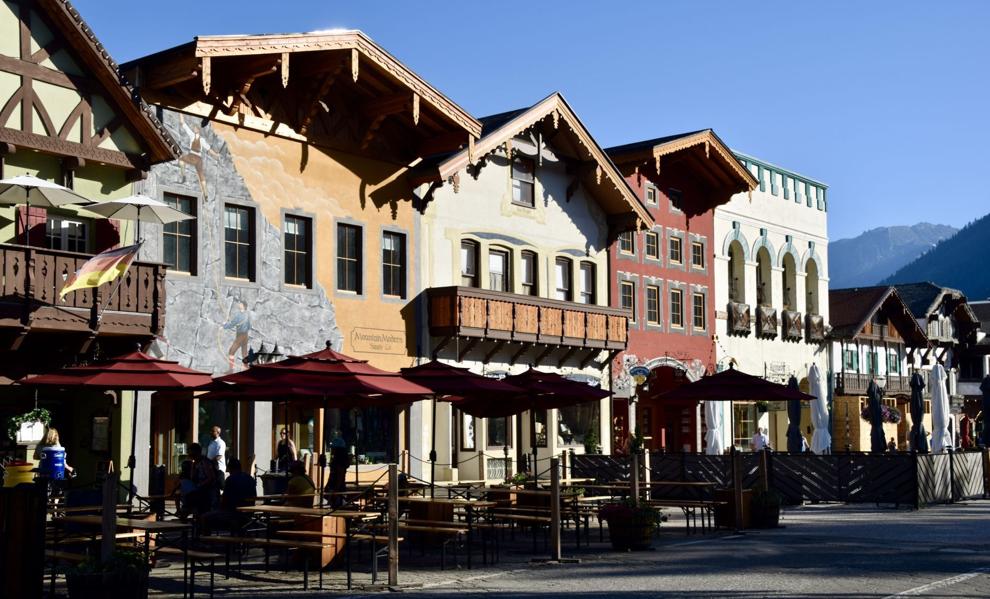 Travel story on Washington state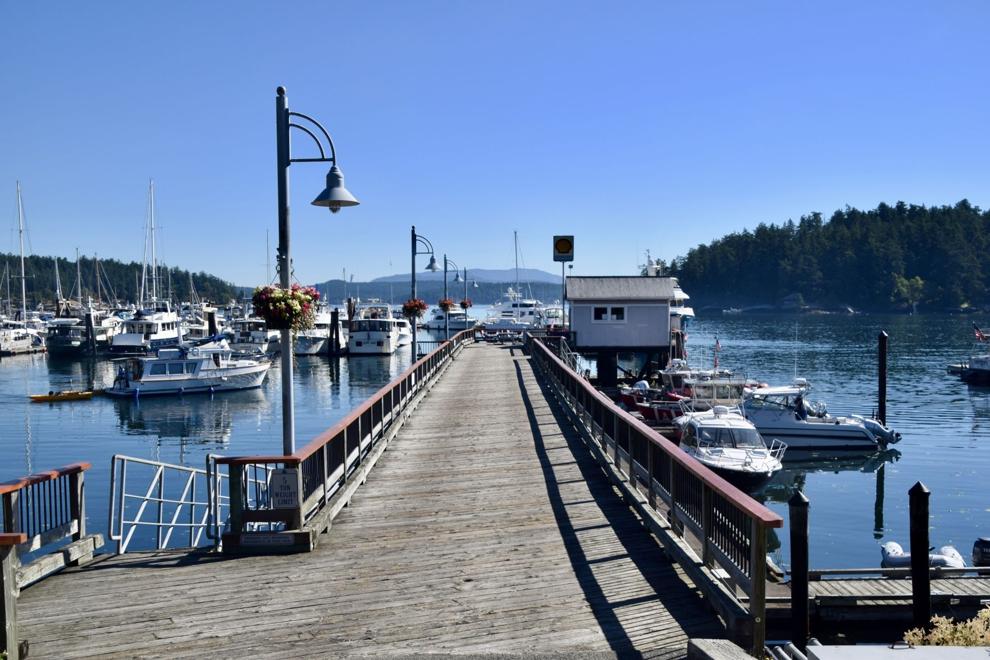 Travel: Lime Kiln State Park
Travel story on Washington state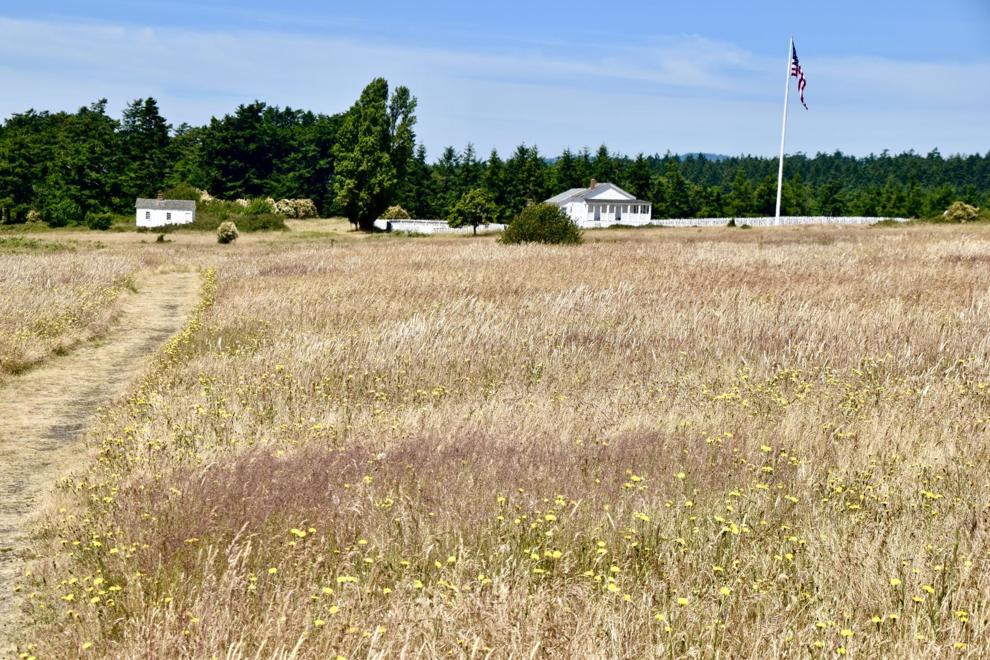 Travel story on Washington state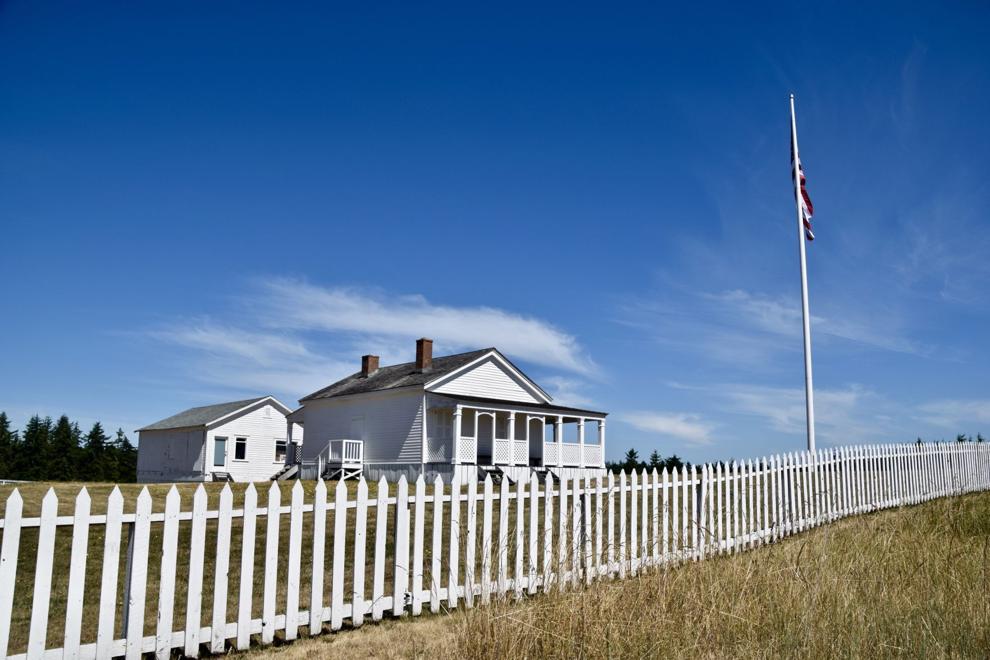 Travel story on Washington state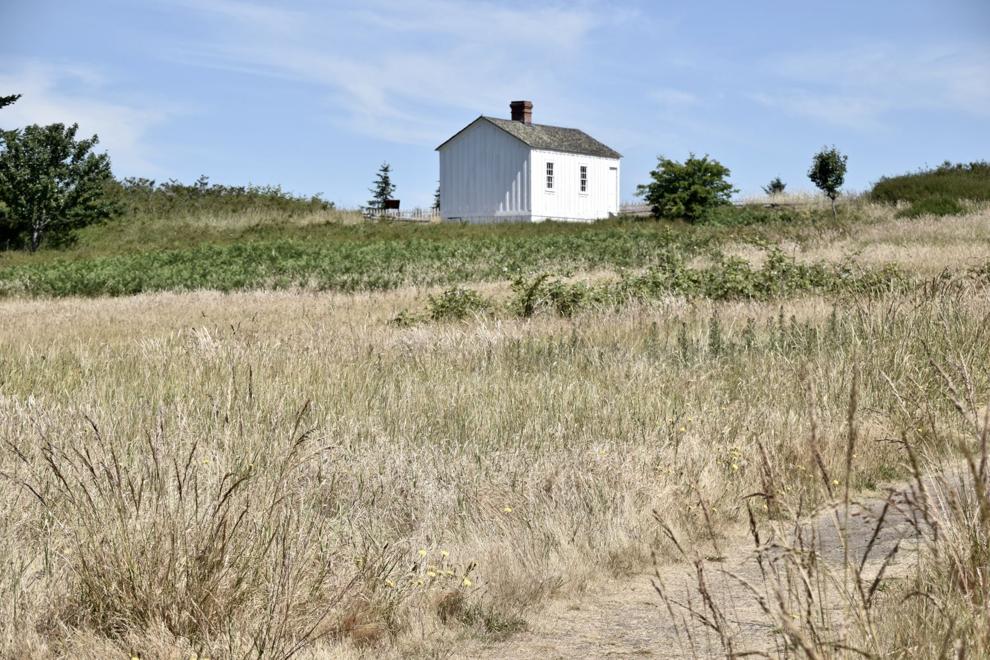 Travel: Washington state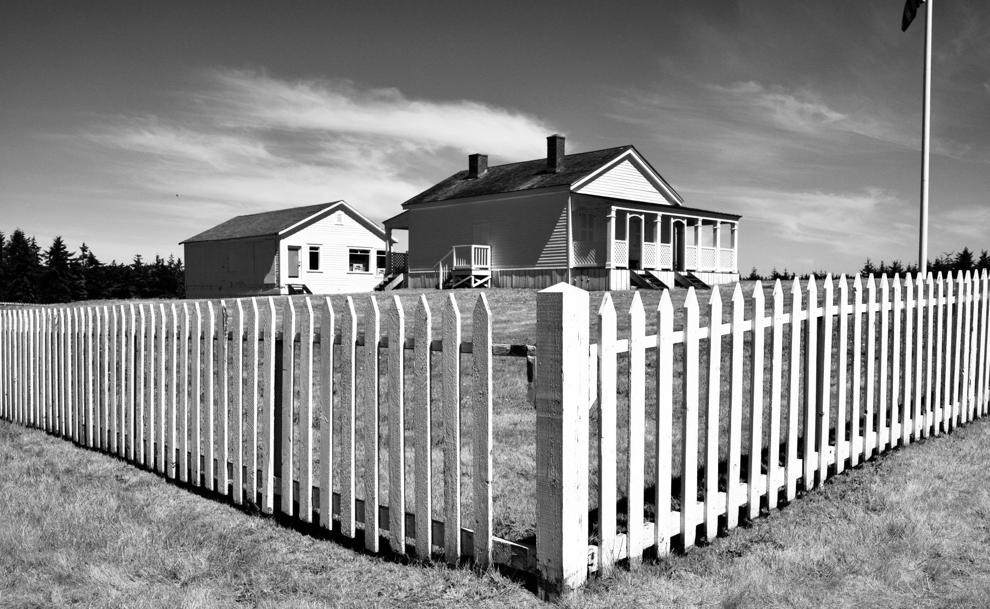 Travel story on Washington state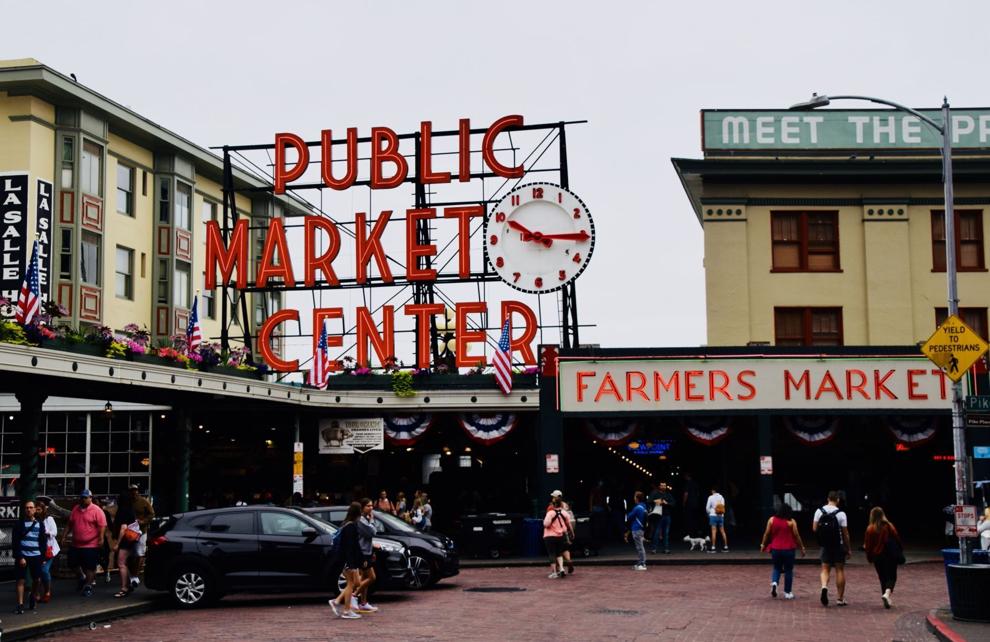 Travel: Seattle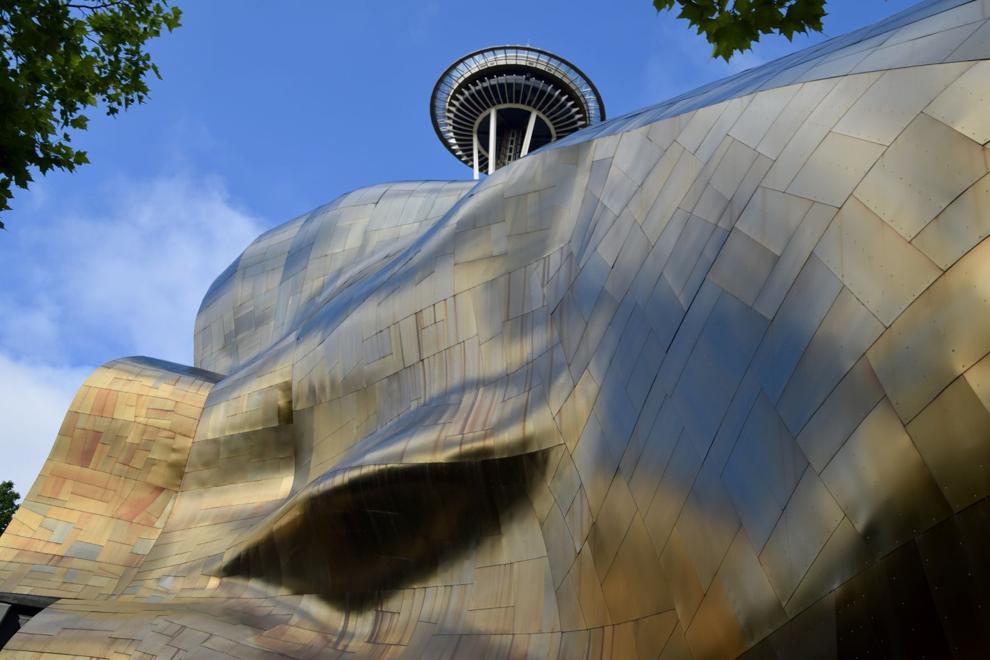 Travel: Seattle, Washington