When I dream, I dream of Cincinnati.
I haven't lived in the Queen City for more than 35 years, but it still inhabits my subconscious. And while I still return once or twice a year, I decided to make my most recent visit different.
This time, I decided to see the city as a tourist.
That means museums, neighborhoods, parks and restaurants. It means staying in a downtown hotel and exploring some places I had never been before. It means forgoing (some of) the familiar haunts of my youth and looking at the town through the eyes of someone who has never seen it.
And here is what I learned: My home town is a great town.
It has a thriving, vital downtown, full of things to do and see. It is awash in lively neighborhoods studded with intriguing shops, restaurants and bars (bear with me: "shops, restaurants and bars" is going to become a running theme). It has a proud history and a deep appreciation of culture and the arts.
The city's pulsing heart is Fountain Square, a one-block plaza in the middle of downtown distinguished by a large and reasonably impressive fountain. It's where the city comes together for concerts, speeches, demonstrations or just an outdoor lunch. The square itself has a couple of restaurants 'n' bars and an ice cream parlor, while the surrounding blocks offer many more places to eat and drink.
If Fountain Square is the city's heart, then Eden Park is its soul. It's a small park, as parks go, but it is lovely and serene, with expansive views of the Ohio River. It's where you will find the Krohn Conservatory, a large greenhouse with paths winding through displays of plants; kids will love walking behind the indoor waterfall.
Farther up the road in the park is the Cincinnati Art Museum, home to an extensive collection of perfectly acceptable art, a few dreadful works and, as it turns out, more masterpieces and near-masterpieces than I had remembered.
Van Gogh's "Undergrowth with Two Figures" is probably the collection's best-known work, but Picasso, Chagall and Van Dyke are also stunningly represented. Chinese bronzes from 1200 BC are a can't-miss, and so is a unique chapel with Spanish frescoes from the 1100s.
At the top of the hill sits Mount Adams, which has long been Cincinnati's answer to Greenwich Village: bohemian, full of funky shops, restaurants 'n' bars, and home to hipsters. The views are priceless, especially from the Immaculata Church, which is honored with the neighborhood's most prominent location.
In Mount Adams, people in the know have been going to the tiny, charming, Blind Lemon bar since 1963. This subterranean landmark is hidden away, but the crowds (up to 49 at a time, though an outdoor courtyard makes it bigger) relish its cluttered decor, intimate feel and nightly non-loud music.
Mount Adams used to be the city's center for nightlife, but in recent years revelers have been heading instead to the expansive neighborhood known as Over the Rhine, named for the German immigrants who first lived there. Now, the 19th century buildings are home to countless quirky shops, restaurants 'n' bars.
Taste of Belgium, a local six-restaurant chain, has a branch there, offering Belgian waffles, croissants, steak and frites, crepes and a version of shrimp and grits in which the grits are cooked into a waffle. Brunch is served late at night on weekends, which may be the best dining idea ever.
For an even more traditional French bistro experience, try the French Crust, which is owned by one of the city's most respected chefs, Jean-Robert de Cavel. Here you can find seasonally changing menus for breakfast, lunch and dinner. I had the seafood quiche, which was the day's special. It was delicately decadent, but anything you sample there is likely to be excellent.
Cincinnati is a beer town, and a neighborhood called Over the Rhine is obviously going to be home to more than one brewery and tap house. Christian Moerlein, the city's first craft brewery, is an excellent example. Samuel Adams, which is brewed in Cincinnati (as well as Boston) has a taproom there, too.
But if you're looking for a more youthful vibe in the neighborhood the locals call OTR, you can walk up a couple of flights of stairs to Rhinegeist Brewery. Here, in what used to be a factory, is a combination beer room and play house, with pinball, corn hole, occasional trivia and more than 25 of their own beers on tap. There is a rooftop bar with good views, too.
Also downtown is the oddly named JACK Casino, which is both swanky and smoke-free. It is lushly appointed, with all the games you would expect, plus a few reasonably exotic variations: Mississippi Stud, Criss Cross Poker and a combination of several games called Synergy Table Games.
A couple of blocks away is a true Cincinnati institution, Arnold's Bar and Grill. Founded in 1861, it is the area's oldest restaurant 'n' bar. There is nothing sleek about it; it features well-worn wood, an old tiled floor and a bathtub in the dining area on the second floor that, according to legend, was used during Prohibition to make bathtub gin. Though the restaurant is crowded for lunch and dinner, it is at its homiest and most welcoming at night at the well-stocked bar, where you can always find interesting, albeit tipsy, conversation.
If you like to enjoy the most modern ideas in art, the Cincinnati Contemporary Arts Center is also downtown. Set in something of an artistic marvel, itself (the award-winning building was designed by Zaha Hadid), the museum features three floors of frequently changing exhibitions, plus a top floor called the Unmuseum, a fun place where children and adults can explore art.
Want even more art? Right next door is the 21c Museum Hotel, which has carved out a niche in the luxury hotel sector by including a rotating collection of modern art in every lobby of the small chain. The company's 11th property is expected to open in St. Louis in late 2020.
The beds at this hotel are more comfortable than you have at home, even if you have a comfortable bed, and the showers, too, are better than yours. The hotel dining room, the Metropole, is a destination restaurant even for local residents.
The 21c is also notable for the whimsical, 4-feet-high yellow plastic penguins that stalk the halls and are moved several times a day — they may be looking out the lobby window or surprising you in the elevator. One is in each room, too; I left mine snuggled up in bed when I left.
For anyone who loves neon or nostalgia, the American Sign Museum is absolutely not to be missed. Here, in fine working order, is a large (but not too large) collection of bright, blinking and winking lighted signs — plus some older painted signs. Everyone who goes picks out a favorite; how can you not?
Savvy travelers know not to ignore Northern Kentucky, just across the river. Here, too, are plenty of fascinating spots to hit, including the controversial Creation Museum. Founded in 2007, it purports to tell the history of the Earth according to the bible, from Adam and Eve to Jesus.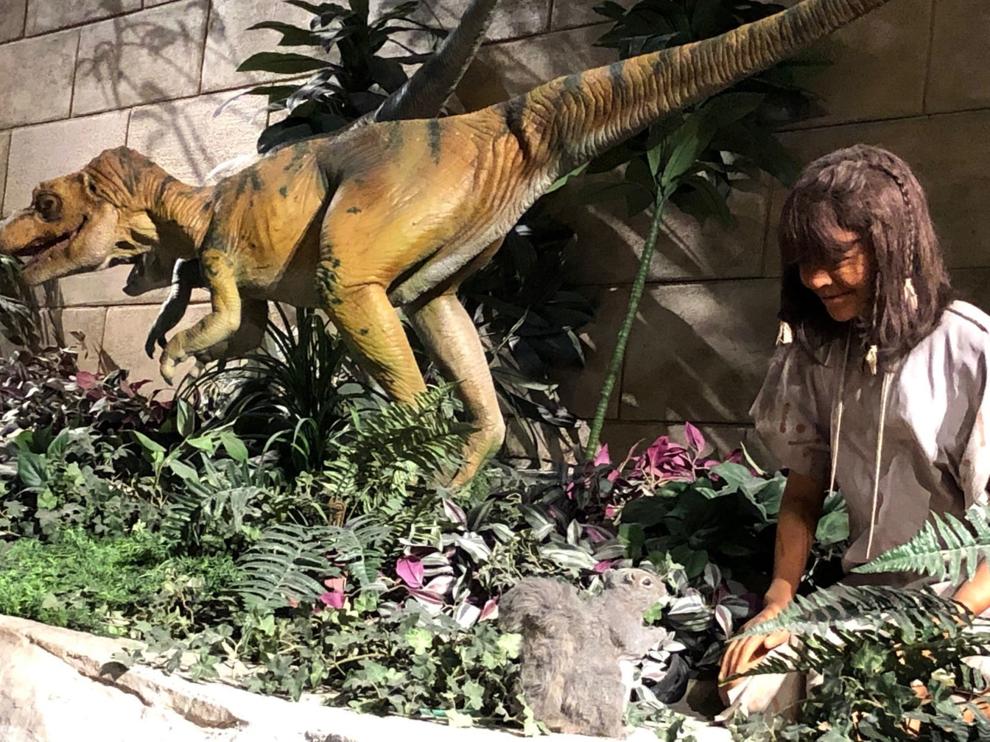 Located in a beautiful setting and representing the state of the art in museum design, the Creation Museum presents near full-size dioramas of Adam and Eve with dinosaurs and other animals in the Garden of Eden. A large section is also devoted to Noah and the flood, which the museum contends occurred about 4,350 years ago.
The flood is given particular importance because, according to the museum, it created the conditions that now lead secular scientists to believe in evolution and theorize that the Earth is more than 4 billion years old.
The riverside town of Newport, Ky., once known for its raucous and not always legal nightlife, is now better known as home to the Newport Aquarium. This is an impressive facility, full of colorful, beautiful and sometimes bizarre water creatures (the buffalo trunkfish just looks wrong).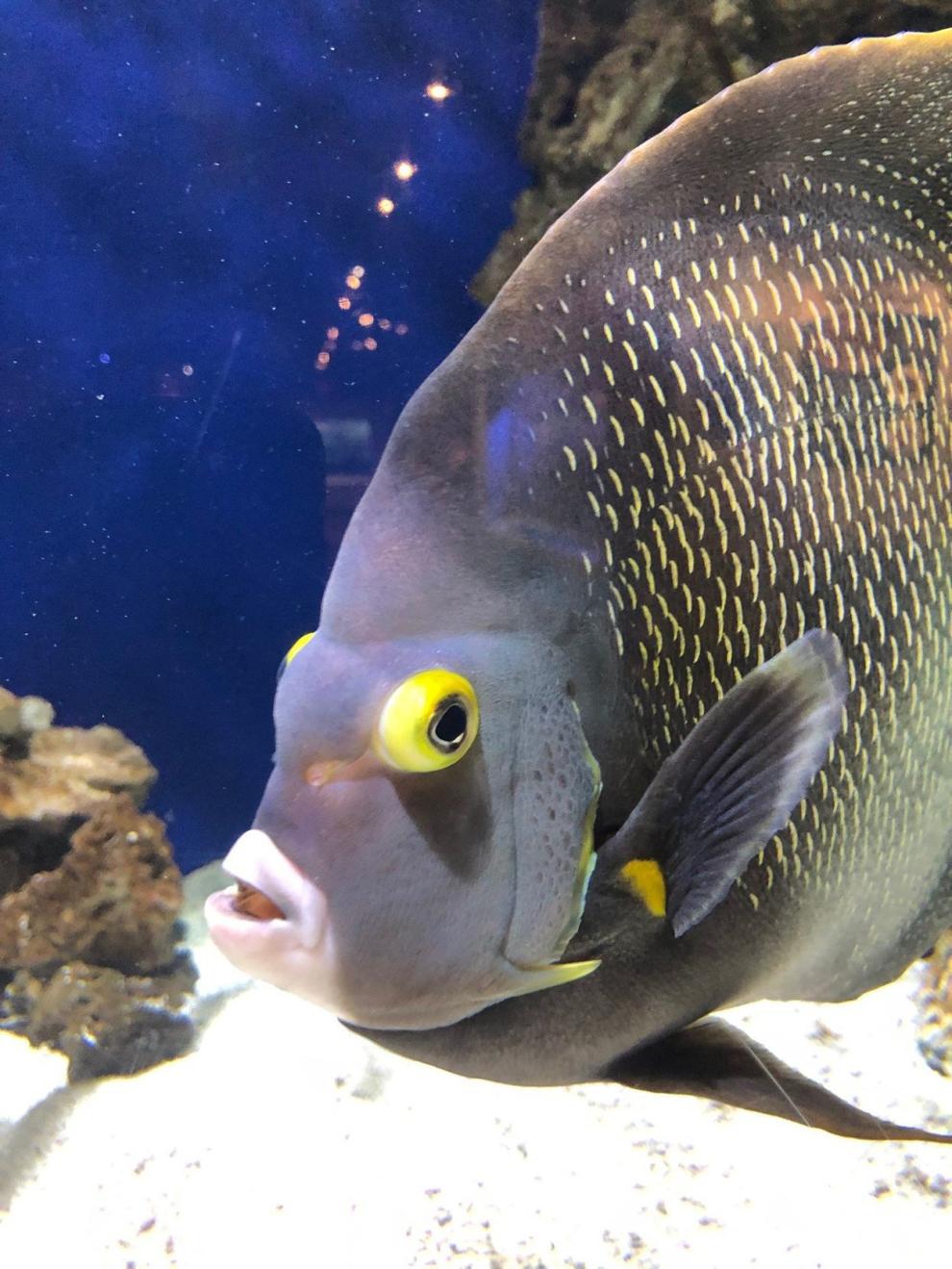 The huge shark tank is sure to be a highlight of any visit, and so is the penguin display — it's called Penguin Palooza. You can touch stingrays in the stingray pool and cross a nerve-wracking rope bridge over the sharks.
In nearby Covington, Ky., you'll find Mainstrasse, a street full of restaurants 'n' bars, some with live music. I found my way to a fabulous farm-to-table place called Bouquet, a restaurant and wine bar with a menu that changes weekly. The building dates from the 1830s, when it was used as a doctor's office, and the restaurant is so popular I almost couldn't get a seat on a Wednesday night without reservations.
Mainstrasse has a laid-back feel, so for a more energized experience, go back across the Ohio river to a bustling section in downtown Cincinnati called the Banks. Located between the baseball stadium and the football stadium, the family friendly Banks has a mixture of national restaurant brands and local outfits, many with a sports theme.
But the Banks offers culture, too. The gorgeously situated National Underground Railroad Freedom Center is there, bringing busloads of students and tourists to its disappointingly limited collection (it fills out some of its space with sections on the mistreatment of American Indians and on the women's suffrage movement).
No trip to Cincinnati is complete without trying the city's best-known dish, Cincinnati chili, especially the version served by Skyline. Native Cincinnatians have the city's favorite food running in their veins, but those without the good fortune of having been born there often do not understand its charms.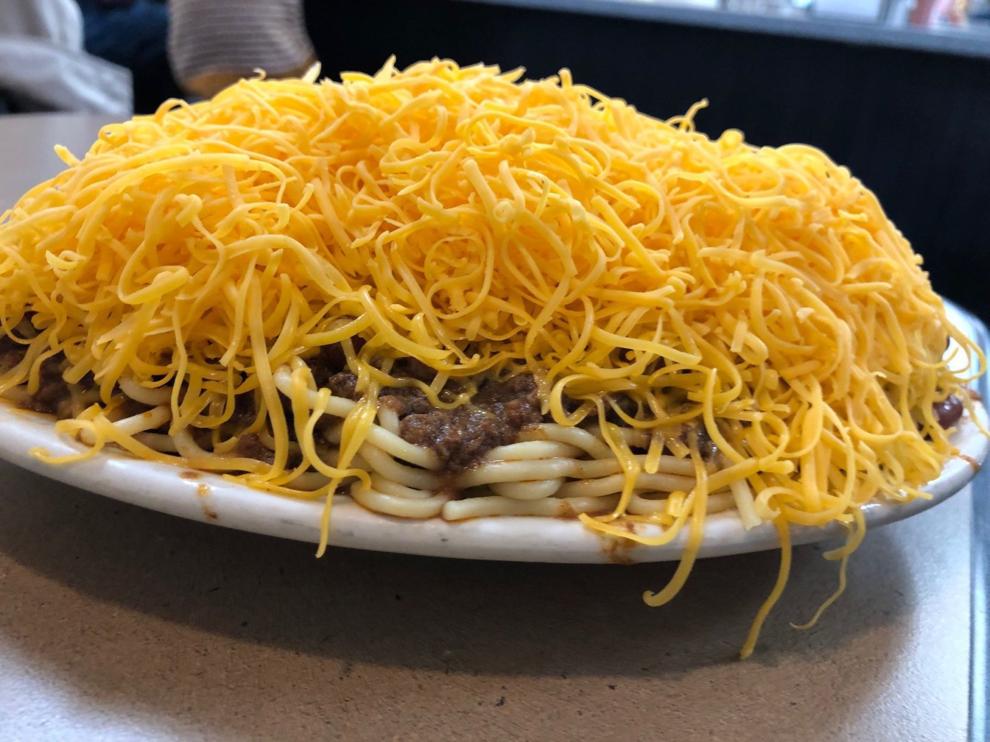 At its most basic version, it is a plate of spaghetti topped with chili and a large helping of shredded mild cheddar cheese, but the chili does not taste like ordinary chili.
The problem is that it shouldn't even be called chili; it bears only the faintest resemblance to chili. Think of it as a Greek meat sauce that is served on pasta with cheese, like pastichio but different.
Less polarizing is the city's impossibly good ice cream. Graeter's has the national reputation, especially for its stunningly soft and chewy chocolate chips.
But a lot of Cincinnatians will tell you that the best tasting ice cream is actually found at Aglamesis Bros. I had a hot fudge sundae with mocha chip ice cream there; it was my go-to order as a teenager, and it was just as blissful now as it was back then.
But don't take my word for it. Try 'em both — Graeter's and Aglamesis. They're especially good after Skyline chili.
Getting there: Cincinnati is about 350 miles from St. Louis. That's less than a six-hour drive unless there is construction along the way, which there will be.