Walking through the streets of Oxford, the architecture is one of the first things you notice. Buildings date from as early as the early 1800s and run the gamut of styles from Greek Revival to Queen Anne to midcentury modern. In fact, the visitors bureau, Enjoy Oxford, offers several self-guided walking tours that explain some of the architecture and the history.
Then you notice the signs. "Dead Poets Sobriety," "The Confessional," "Repent House," "Beech Please," and many, many more.
According to a story on Miami University's alumni site, no one knows the exact origin of the tradition of these buildings, which typically house university students. But it's often credited to 1973, when a group of college men named their Talawanda Road house "The Pit." Somehow, others followed suit, and the house naming thing took off. Now, dozens of off-campus student rentals have clever, punny names. Some houses are given a new name each year, while others are passed down among friends (or especially sororities and fraternities) and are the same year after year. Sometimes they denote location; for example, one house near Mac & Joes Bar is named "Mac & Hoes." Some are a play on the street they are on, such as the "Confessional" on Church Street. Some are so saucy they are not fit for young ears.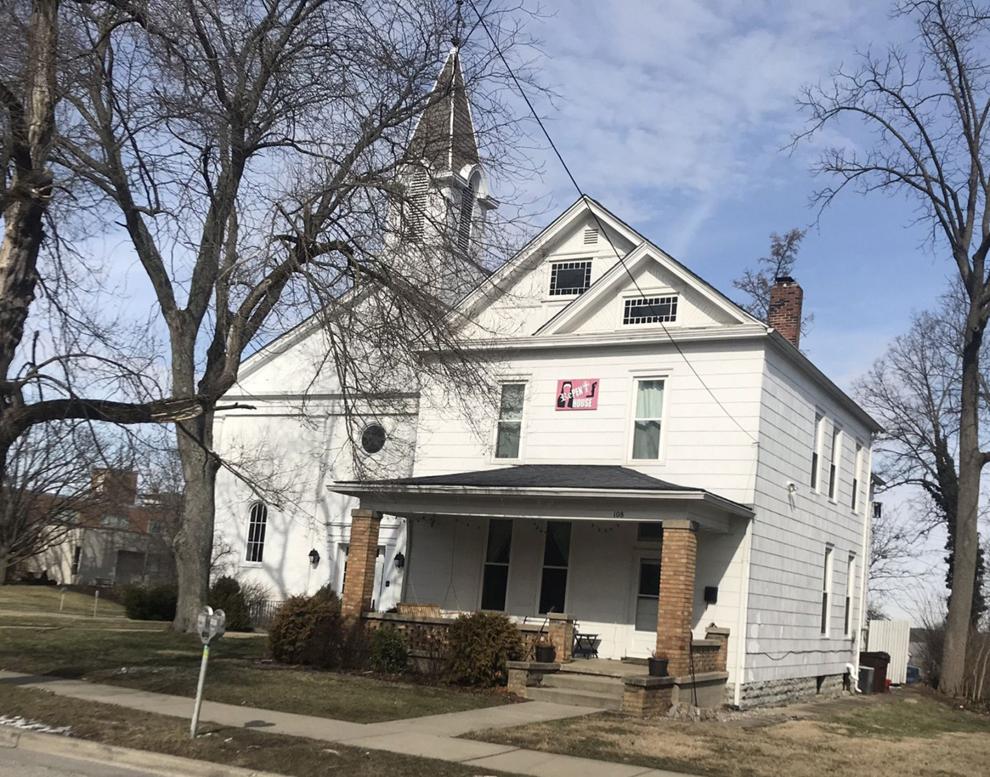 You could seriously spend several hours walking around the streets near campus and the quaint Uptown (like a downtown, but because it's on a hill, it's Uptown) looking at these houses, and do spend some time, but be sure to check out the rest of Oxford as well as the Miami University campus.
Forbes listed Oxford as the best college town in America in 2016 based largely on the town's affordability (the selective university's tuition is not so affordable for out-of-staters at about $35,000 a year). Oxford's a small town, with close to 7,000 year-round residents. Its numbers swell by 18,000 when Miami University students are in town. It's a great stop on the way to Cincinnati, as a college visit or even just for those who love quaint towns with lots to do.
Hueston Woods State Park
On my visit in February 2020, just before the pandemic shut travel down, I pulled into Oxford a few hours before darkness fell and a day before I had anywhere to be. I had been hoping to check out Hueston Woods State Park, recommended to me by some friends. Actually, I had hoped to stay at the Hueston Woods Lodge, but it was Valentine's Day, and getting a room there must have been difficult because no one returned my calls or emails. No worries. I was able to enjoy the park and even the lodge without a reservation.
The park is about 10 minutes outside of Uptown Oxford. Its 3,000 acres include the 625-acre Acton Lake, used for boating and swimming in the summer, as well as 12 miles of trails, disc golf, regular golf, nature programs and more. There are 228 campsites, a few dozen cabins and that 96-room lodge that looks straight out of a "Brady Bunch" vacation special. With its wood paneling it seems a little stuck in another time, but that adds to its charm. The show stopper is the giant window looking out onto Acton Lake. Grab a coffee at the Starbucks window and sit in one of the rocking chairs by the big stone fireplace to relax, even if you aren't a guest. The website also lists movie nights, hayrides and naturalist programs. Combine that with the arcade, dog park and sports courts, and why wouldn't you want to be a guest?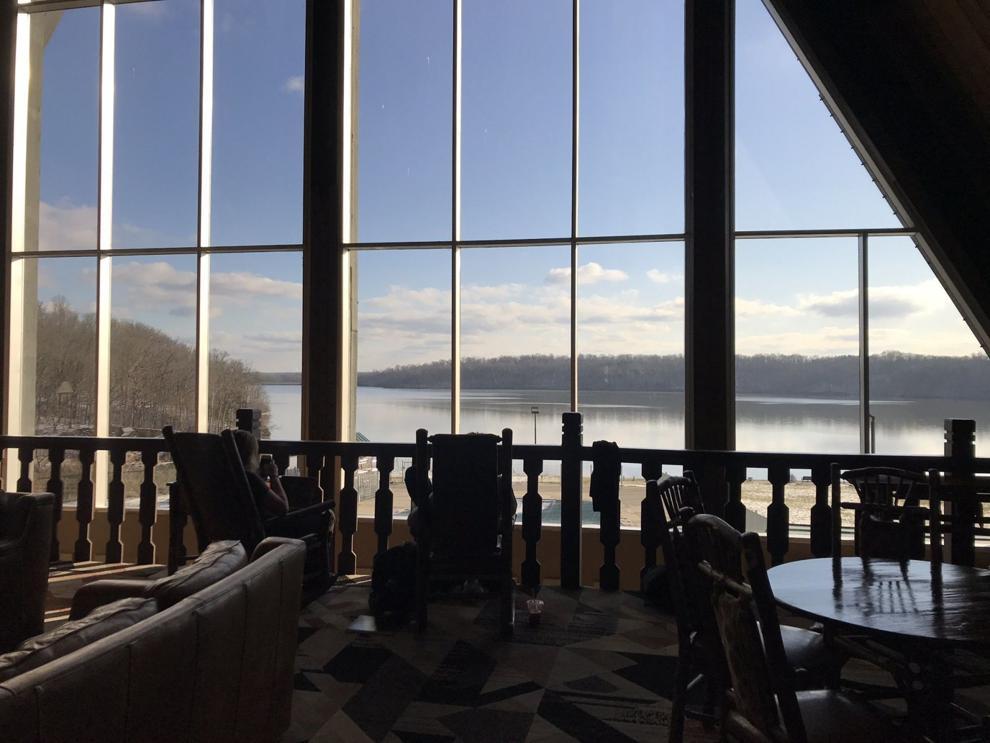 Also on the park grounds you'll find the Hueston Woods Covered Bridge. Don't get excited, history buffs, this covered bridge was built in 2012, but it's a beauty and built to support 40-ton tractor trailer traffic (Oxford does have a covered bridge for history buffs, more on that later).
On the other side of the park is the Doty Homestead, a 19th-century brick farmhouse that is one of several historic buildings operated by the Oxford Museum Association. On summer weekends, interns in living history garb provide first-person interpretation of the site.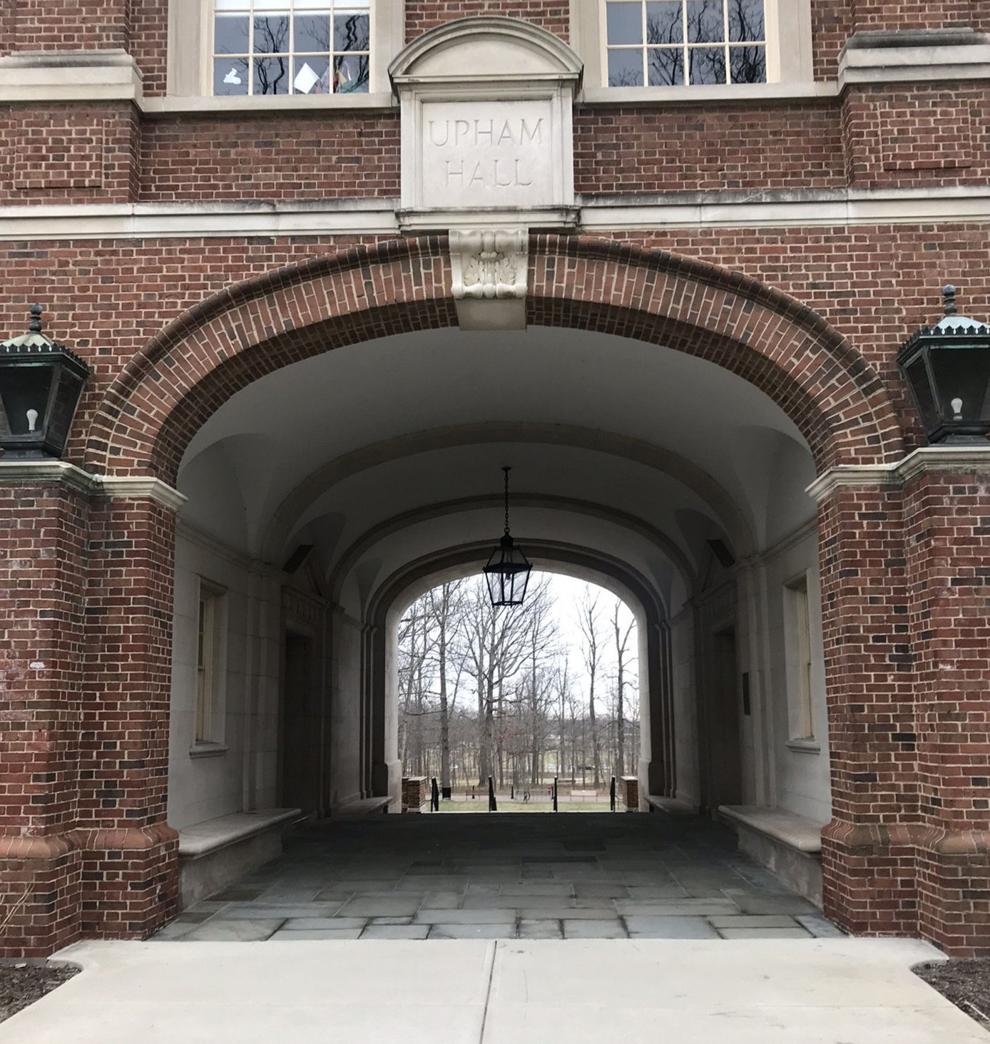 On campus The Miami University campus offers a number of delights, including some traditions you don't want to miss. The Upham Arch, a concrete canopy on a classroom building holds the legend that if you smooch your sweetheart, you are destined to stay together forever. Interestingly, 14% of Miami alumni are married to another alum. That rate is 3% to 9% for other colleges. It's such a phenom it has its own name: a Miami Merger.
One of my favorite stops on campus was the McGuffey House and Museum. In the bottom shelf of my grandma's bookcase on her stair landing was a set of books I used as a kid that helped me learn to read. It is estimated that at least 120 million copies of McGuffey's Readers were sold by 1920. Williams Holmes McGuffey was a professor of philosophy and classical languages at Miami University. In 1833 he built a house on campus in the Federal vernacular style (and later made additions to). It's the second-oldest building on campus today, and unfortunately is currently closed due to COVID. But on my visit, docents led me through the house, introducing me to art and artifacts particular to the university and to McGuffey, including an octagonal table, where it is thought he wrote the first four books of the series. It's in a room filled with McGuffey Readers, and you are invited to peruse them as well as the rest of the house. The museum opened to the public in 1960 and the house was designated a National Historic Landmark in 1966.
Other campus sites to explore include the Art Museum, which has a collections of 17,000 works, and five gallery spaces. You'll see ancient pieces as well as works by Rembrandt van Rijn and David Hockney, Hiram Powers and Picasso. A sculpture garden outside holds even more pieces.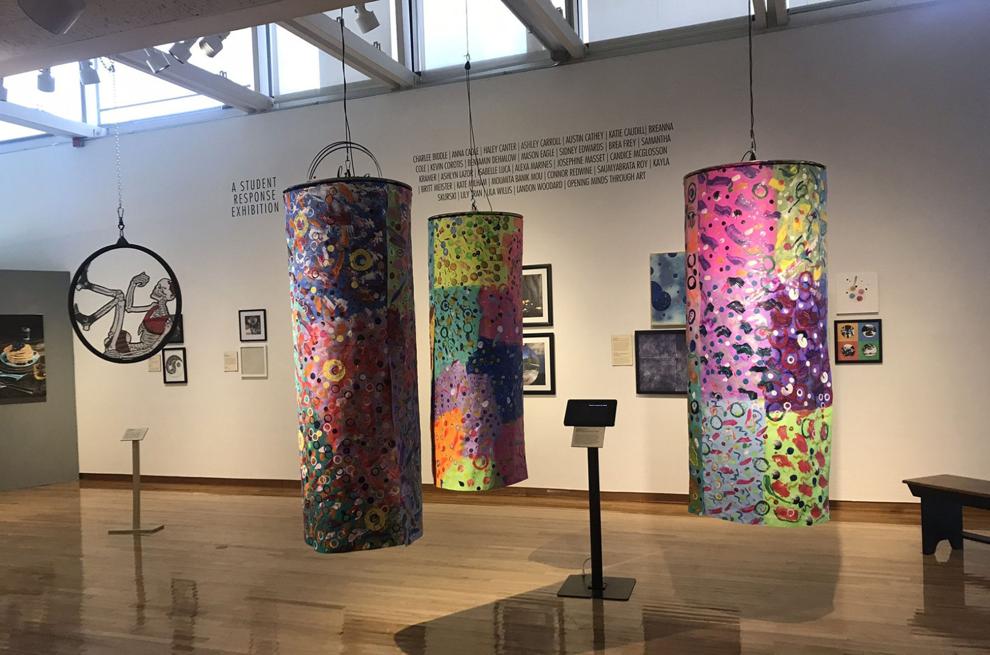 A geology museum showcases fossils and meteorites from around the world. At the Museum of Natural History are taxidermied animals from bald eagles to coyotes to bears plus a play area for children.
All museums are free. But with COVID, you'll need to make reservations because space is limited. Parking is free on weekends, but you'll either need a visitor pass or park in a parking (pay) garage during the week.
Uptown
The quaint Uptown is several blocks of brick-lined streets, mostly filled with restaurants and bars but also several boutiques and shops just begging for an afternoon of browsing.
Start at Church Street Social, where used books line the walls (all are $3), about a hundred board games fill shelves (all are free to play) and friendly bartenders serve mimosas and bloody Marys in the mornings and local draught beer and a full bar a little later. Ann Kamphaus of Oxford opened it under another name in July 2019. On our visit, college kids were having a good time, but so were families with young kids. Her bartenders — whom she calls her biggest ambassadors — say it's the perfect addition to the college town. "It's a great place to hang out, get some good beer and play some board games," says Emily Hamaker. "It's a nice break from the bars."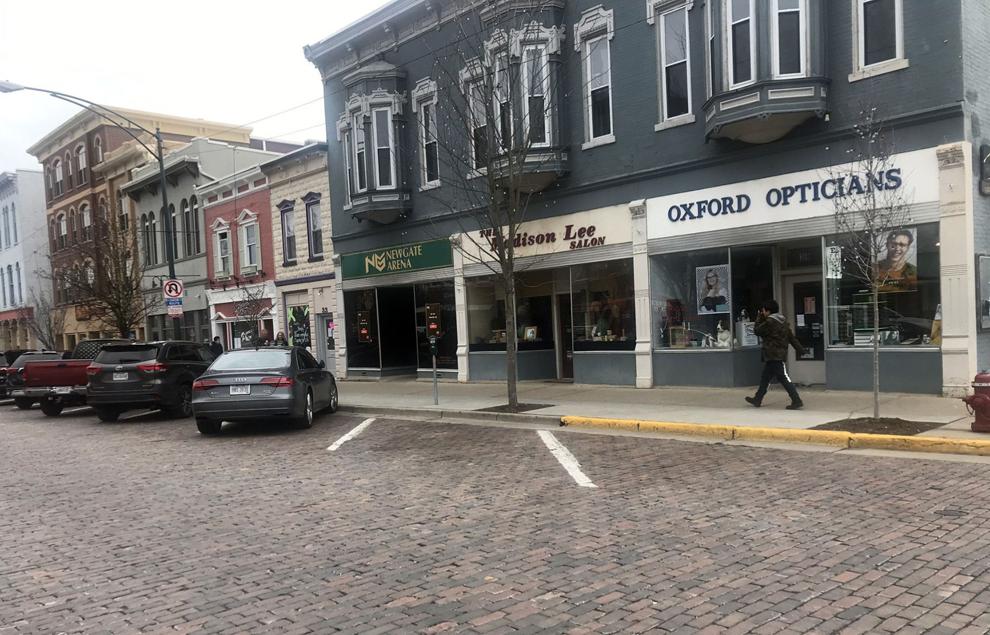 For eats along High Street, with Oxford's proximity to Cincinnati (it's about 45 minutes away), you'll find Cincy favorites such as Skyline Chili (I'm a fan) and Graeter's ice cream (everyone's a fan). But be sure to stop at the college kids' fave, Bagel and Deli Shop. The walls are covered in frames that depict each sandwich's name and ingredients. It's completely overwhelming, as was the crowd at 11 a.m. But somehow the system works and I got my food quickly (a Crunch and Munch bagel with turkey, smoked cheddar, lettuce, honey mustard, Parmesan peppercorn and nacho Doritos for $8.75).
More around town
Black Covered Bridge: Unlike the adorable bridge in Hueston Woods State Park, this one is not new. Built in 1868 to give access to a saw and grist mill owned by James B. Pugh on Four Mile (Talawanda) Creek, this one served a purpose and is one of the few remaining in southwestern Ohio. According to the Oxford Museum Association, it's unique "for its combination of two truss types — Childs and Long — within a single structure." It's easy to visit, with a parking lot next to it. You can walk across it and along the trail overlooking a creek. The name apparently was meant to distinguish it from another bridge, which was white.
DeWitt Log Homestead and Miami University Bird Blind: Near campus are a number of hiking trails (check out the Silvoor Biological Sanctuary Trail near the Goggin ice rink). One I particularly loved led to the DeWitt Log Homestead. On summer Sundays, interns in costumes provide first-person interpretation of the site that was once home to Zachariah Price DeWitt, a captain in the War of 1812 and hotel and saw mill owner. His log cabin is now the oldest standing log cabin in Oxford. Even in the winter, you can peek inside the cabin and walk around the property to learn about it from informational plaques.
The trail to get to it goes along a bubbling creek, and then to Miami University Natural Area's Bird Blind, which overlooks horse pastures. It's set up with bird houses, feeders and benches, as well as charts to let you know what you might see.
Getting there: Oxford is about a five-hour drive from St. Louis. If you are heading to Cincinnati, it's a good stop along the way.