At times we all wonder what has happened to a person with whom we have lost contact. The same curiosity occurred to explorer William Clark while thinking about the members of the Corps of Discovery he and Meriwether Lewis led from May 14, 1804, to Sept. 23, 1806.
Reflecting on the 862-day, 8,000-mile trek from St. Louis to the west coast and back, sometime between 1825 and 1828 Clark penned an informal log on the cover of a journal trying to record what had happened to those he had parted company with more than two decades earlier. He could not account for everyone, and even today, after more than 200 years, historians know of only 14 burial sites of the 34 expedition members. 
In fact, many of the gravesites are memorial markers, since an exact gravesite is unknown. "I have been to each known grave location," says Jerry Garrett of Concord Village, an avid amateur historian on all things Lewis and Clark, and past treasurer of the National Lewis and Clark Trail Heritage Foundation."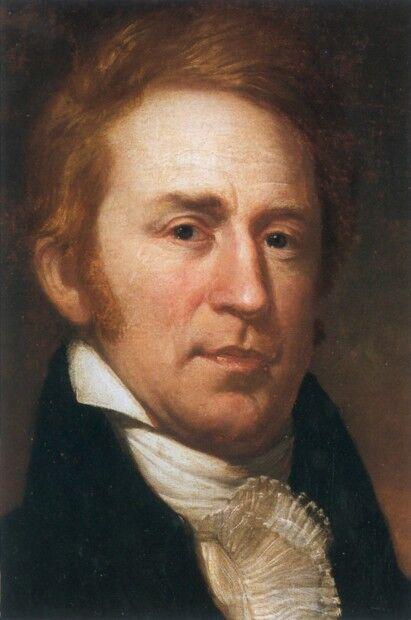 Garrett suggests it is not surprising few of the burial sites are known. "In the years when expedition members were dying, there was no embalming, so burials occurred close to place of death. Plus, there was a lack of precise documentation in the frontier."
Several of the gravesites are in Missouri. Here is a list of the 14 known gravesites, with input from Garrett.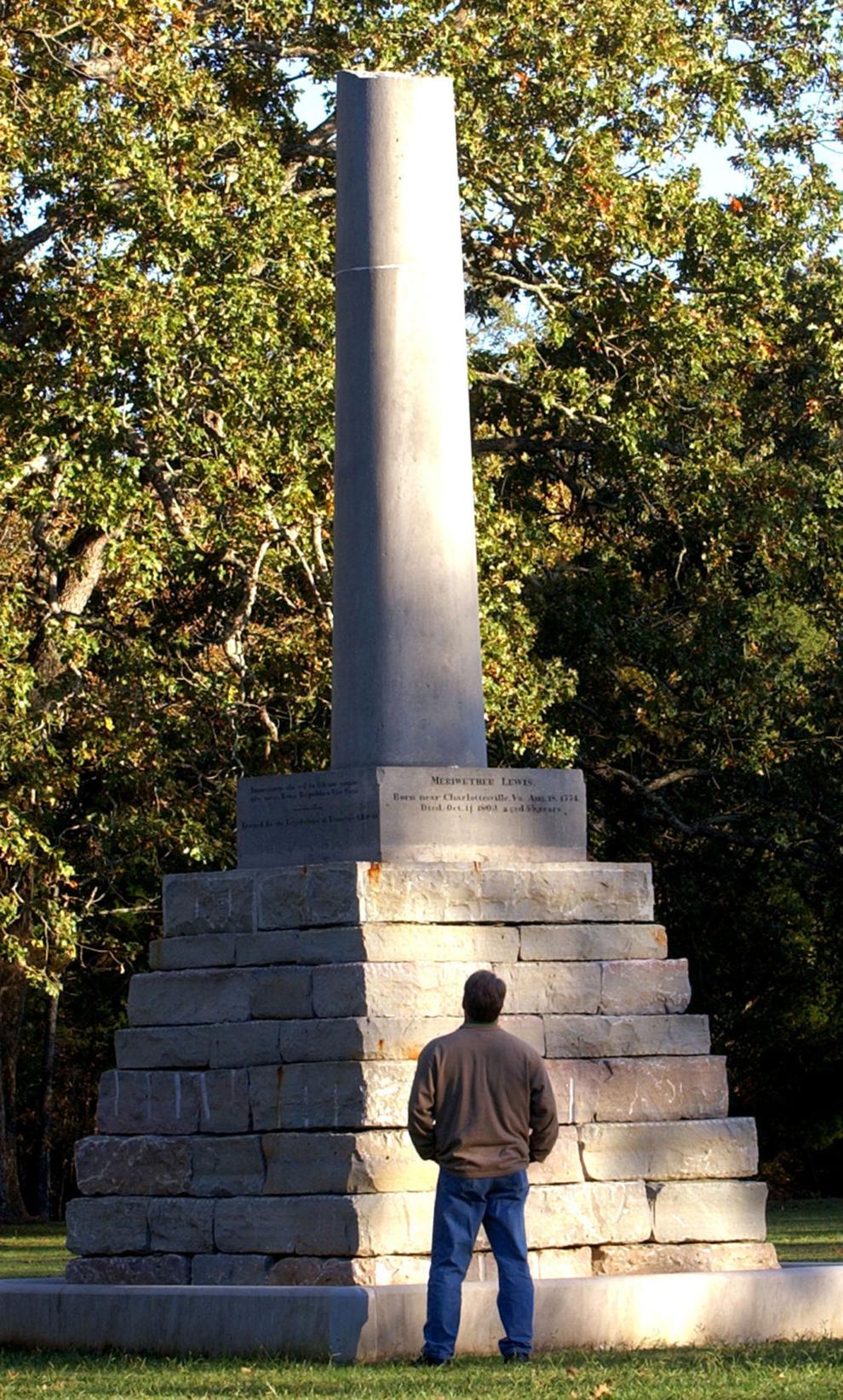 Meriwether Lewis (1774–1809)
While traveling from St. Louis to Washington, D.C. in 1809, Lewis stopped at an inn on the Natchez Trace 70 miles southwest of Nashville. He died there the next morning at age 35 from gunshot wounds to his head and abdomen.
Many believe it was suicide from depression, while others contend he was murdered by political enemies or robbers.
Lewis was buried on the Tennessee property where he perished and in 1848 state officials erected a monument atop the grave, which lies within present-day Meriwether Lewis Burial Memorial, at milepost 385.9 on the Natchez Trace Parkway.
"I was there for the 200th anniversary of his death in 2009," Garrett recalls. "Lewis never married, but there were direct descendants of his sister at the ceremony."
William Clark (1770-1834)
Clark is buried in the center of a family plot on one of the highest points in Bellefontaine Cemetery in St. Louis. A 40-foot-high granite obelisk marking the tomb and overlooking the Mississippi River is surrounded by dozens of the graves of Clark's relatives. "It is still being used when a family member passes on," Garrett says.
"Whenever someone enters the cemetery and requests the location of a specific person, it is almost always General Clark," says cemetery spokesman Daniel Fuller.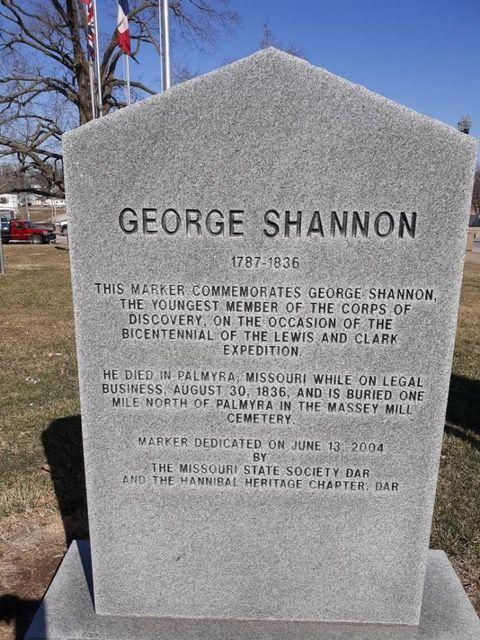 George Shannon (1787-1836)
The youngest member of the expedition, historical documents recount how he twice became separated and lost from the group after being dispatched on special assignments.
He later became a lawyer and practiced in St. Charles. "He died in Palmyra, Missouri, where he had traveled to defend a murder suspect," Garrett says.  A marker on the courthouse lawn commemorates his death there, but the cemetery where he was buried no longer exists and the exact spot of his burial has been lost.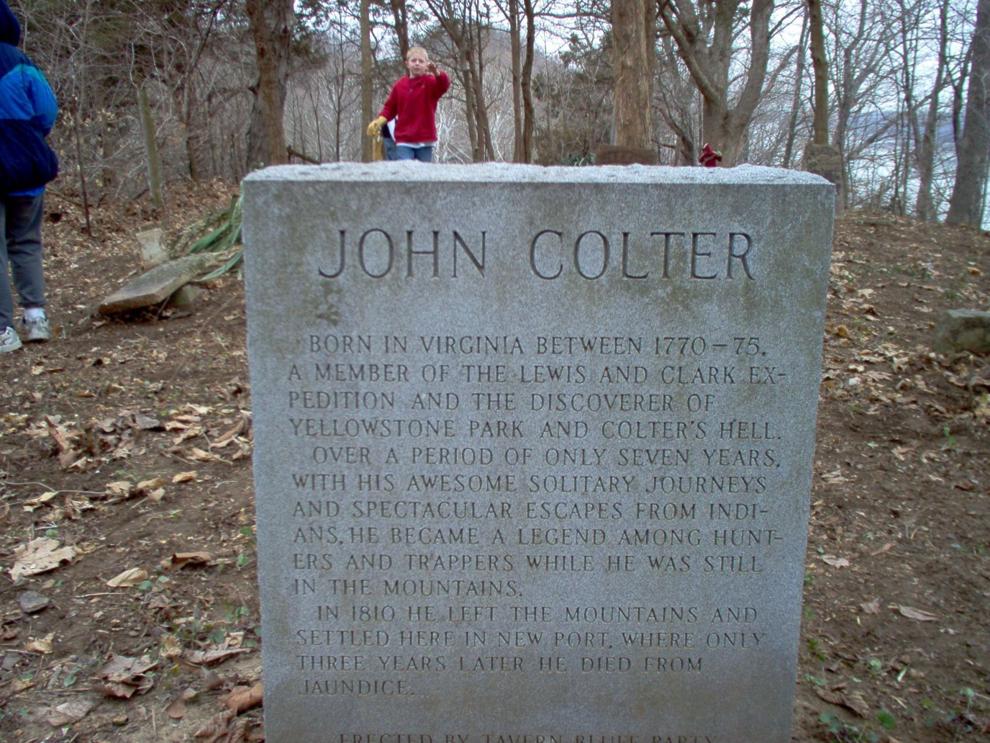 John Colter (1774-1812)
Perhaps the most celebrated of the group other than Lewis and Clark themselves is John Colter, sometimes referred to as "America's first mountain man." On the return from the Pacific, Colter requested and was granted permission to leave the expedition and went on to discover what is now Yellowstone National Park. He is also known for "Colter's Run," a terrifying but successful escape after a five-day pursuit by Blackfeet Indians.
"A direct descendant, Ruth Colter-Frick, took me to the gravesite," Garrett recalls. "She did a lot of research to determine where the grave was located, which is on private property on a hill overlooking the Missouri River outside New Haven. In 1988 Lewis and Clark history buffs marked the spot with a stone, even though there is no solid documentation."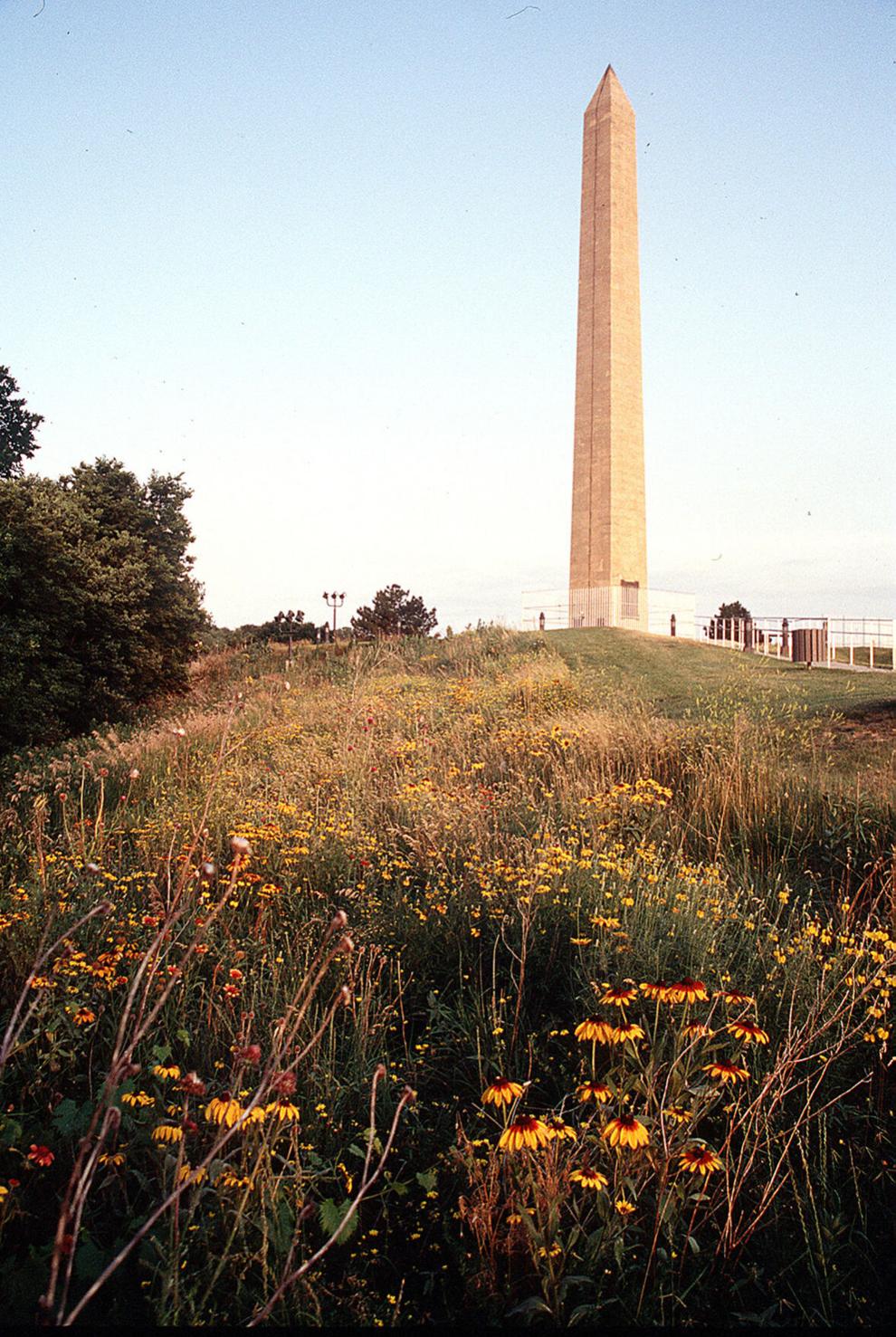 Charles Floyd (1782-1804)
Besides Lewis' grave in St. Louis, Garrett feels the final resting place of this 21-year-old is the most impressive. "It rises 100 feet on top of a hill in Sioux City, Iowa, and like the Gateway Arch you can see it a long time before you arrive," Garrett says. "It seems odd the grave is so impressive, since Floyd died from what is thought to have been appendicitis only a few months and 700 miles into the journey. He was the only member to die along the way."
Patrick Gass (1771–1870)
Pennsylvania-born Gass, who by age 21 in 1792 had already seen service fighting American Indians, was one of the oldest members of the Corps of Discovery.
After the expedition Gass remained in the Army and lost an eye during the War of 1812. In 1831 the 60-year-old veteran married 20-year old Maria Hamilton, and they had seven children over the next 15 years.
At age 98 he was the last surviving member of the expedition when he died, and is buried beside his wife in Brooke Cemetery, in Wellsburg, West Virginia. His granite marker has a brief notation that reads "Sgt.—Lewis & Clark exp."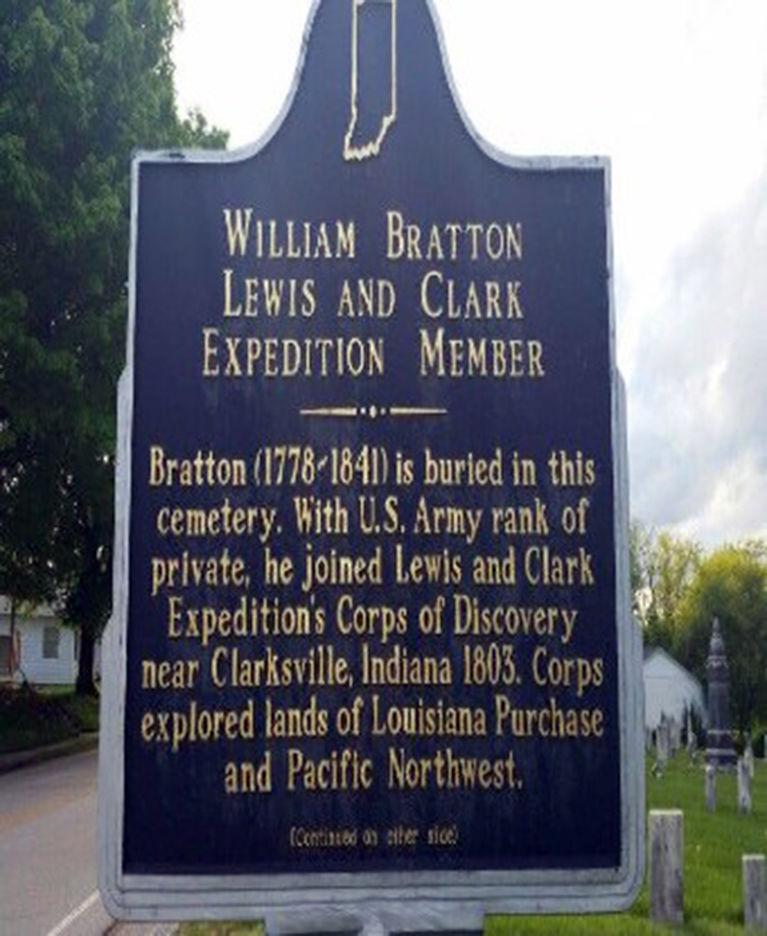 William E. Bratton (1778–1841)
Bratton was a skilled gunsmith and hunter, qualities that made him very useful to the corps.
He was in New Madrid, Missouri, in December 1811 working as a keelboat freighter when a series of severe earthquakes struck the region, causing the Missouri to flow upstream for several hours.
He went on to enlist as a private in the Kentucky militia during the War of 1812. He married at age 41, fathered eight sons and two daughters and settled in Waynetown, Indiana. He died there on Nov. 11, 1841, at age 63 and is buried there in Waynetown's Old Pioneer Cemetery. The epitaph on his marker reads, "With Lewis and Clark to the Rocky Mountains."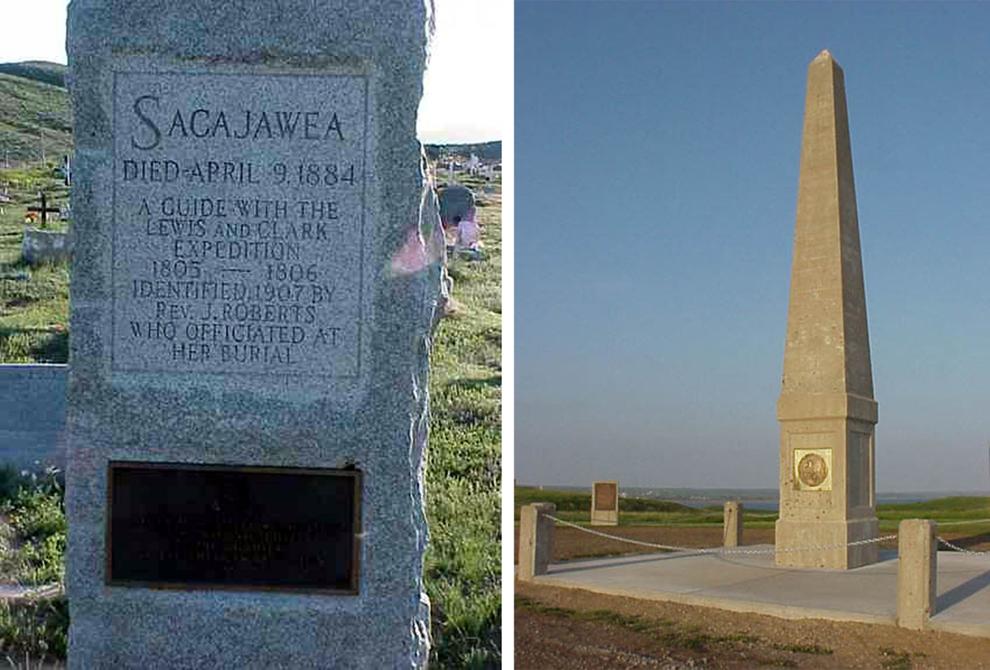 Sacagawea (1788–1812)
"Based on an 1812 journal entry by a clerk who did not mention her by name, most scholars agree the only woman on the expedition died at Fort Manuel on the Missouri River in present-day South Dakota," Garrett says. There is a marker there today. 
Garrett also notes that Shoshone oral tradition suggests she was nearly 100 when she died in 1884 on Wyoming's Wind River Indian Reservation, and there is a marker there as well.
Toussaint Charbonneau (1758–1843)
Lewis and Clark employed Sacagawea's husband as a translator, and after the expedition he did the same for various fur companies. Charbonneau is thought to have died in 1843 and buried at Fort Mandan in present-day North Dakota, but details are scarce.
Others claim he lies in St. Stephen Cemetery in Richwoods, Missouri, 45 miles southwest of St. Louis. A marker there reads "Toussaint Charbonneau—born mar. 1, 1781—died feb. 19,1866."
"Those dates conflict with those recorded when his son probated his will in 1843," Garrett says. "Most scholars concur the Missouri headstone likely marks the grave of a son, nephew or other relation."
Jean Baptiste "Pomp" Charbonneau (1805–1866)
Jean Baptiste was born to French-Canadian trapper Toussaint Charbonneau and Sacagawea in 1805 and made the journey across the Rockies as a baby. 
After the frontier journey William Clark assumed guardianship of Jean Baptiste, and in adulthood he became a hunter, fur trader, scout and prospector. He attended school in St. Louis. At age 61 he was headed for the goldfields of Montana Territory when he died on May 16, 1866, at Inskip Station, which is present-day Danner, Oregon. The marker is on the National Register of Historic Places.
Alexander Hamilton Willard (1778–1865)
Born in Charlestown, New Hampshire, Willard was a blacksmith on the journey. Following the expedition, Lewis appointed him the government blacksmith for the Sauk and Fox Indians.
Willard married in 1807, and his family grew to include seven sons and five daughters.
In 1832, at age 54, he fought alongside four of his sons in the Black Hawk War. In 1852 the family joined a westbound wagon train and resettled in Franklin, California, near Sacramento. He died there on March 6, 1865, and is buried in Franklin Cemetery
John Shields (1769-1809)
Reportedly a kinsman of Daniel Boone, Shields worked as a gunsmith during the expedition. Afterward, he and his wife followed Boone's brother Squire to Harrison County, Indiana Territory. He died there of unknown causes at age 40 and is buried in the local Little Flock Baptist Cemetery near Corydon, Indiana.
The inscription carved on his grave reads in part that he was a member of "One of the most amazing and challenging journeys in American history."
Nathaniel Hale Pryor (1771-1870)
Pryor was a cousin of fellow expedition member Charles Floyd and a first cousin to John Floyd, 25th governor of Virginia. In 1807 he was put in charge of an expedition to return Mandan Chief Sheheke home from St. Louis, but the party was forced to turn back when attacked by Arikaras.
He fought in the War of 1812, and in 1820 established a trading post on the present-day Grand River in Arkansas Territory near Pryor Creek, Oklahoma, which is named for him.
Based on a death notice in the July 21, 1831, St. Louis Beacon, Pryor died on June 9, 1831, and is buried at Graham Memorial Cemetery in Pryor, Oklahoma.
"I had trouble in town finding anyone who knew of the grave," Garrett says, "but once I did it was easy to locate."
Robert Frazer (1775-1837)
"Virginia-born Frazer seems to have been the bad boy of the expedition," Garrett says. He settled in St. Louis, where in 1808 he was charged with beating a local sheriff, and the following year with assaulting an Indian.
In 1812 he faced murder charges in St. Charles County, but the disposition of that case remains unknown.
Frazer died in 1837 in Franklin County, and is buried in an unmarked grave in his family plot.
Graves for other members of the Corps of Discovery
Scant details are known about the deaths of other original members of the Corps of Discovery. Even Clark could not account for most of the men, and 200 years of scholarly research has not filled in conclusive details about the post-expedition lives of the men who were on one of the greatest adventures on American soil.
• John Collins (?- 1823): Believed killed by Arikaras Indians along the Missouri River in present-day South Dakota.
• Pierre Cruzatte (?-?): Thought to have been killed along the Missouri River sometime after 1823.
• George Drouillard (1773–1810): Killed by Blackfeet Indians along the Missouri in present-day Gallatin County, Montana.
• Joseph Field (1780–1807): Joined expedition with younger brother Reubin. Died in his home state of Kentucky, but circumstances are unknown.
• Reubin Field (1781–1822): Will probated in Kentucky in 1823, but circumstances of his death are unknown.
• George Gibson (?-1809): Date of death based on probated will, but other details are unknown.
• Silas Goodrich (?-?): Died sometime before 1828, but details are unknown.
• Hugh Hall (1772-?): No death details are known.
• Thomas Howard (1779–1814): Died in St. Louis. His will was probated in 1816, but the circumstances of his death are unknown.
• François Labiche (?-?): Thought to have died by the late 1830s, but no details are known.
• Jean-Baptiste Lepage (1761–1809): Location and reason for his death are unknown.
• Hugh McNeal (1776-?): Died sometime before 1828, but location and cause are unknown.
• John Ordway (1775–1817): Ordway's 100,000-word journal remained in a private collection until published in 1916. He became a prosperous Missouri farmer, but date of death and gravesite location are unknown.
• John Potts (1776–1808): Killed at age 32 by Blackfeet Indians in present-day Montana.
• John B. Thompson (?- 1815): Killed by July 1815, but the cause and location remain unknown.
• Peter M. Weiser (1781-?): Killed sometime before 1828, but the cause and location are unknown.
• William Werner (?-1839): Died in Virginia, though location and circumstances are unknown.
• Joseph Whitehouse (1775–1860): Death date is by word of mouth, and details are lacking.
• Richard Windsor (?-?): After the expedition he settled in Missouri but soon rejoined the Army and served until 1819. Details of his death are unknown.
• York (1772-?): Clark's slave, the only black member of the expedition, died in Tennessee, reportedly of cholera, sometime between 1816 and '32.
 Final resting places of local legends
Eternally St. Louis: Final resting places of local legends
James Eads: May 23, 1820 – March 8, 1887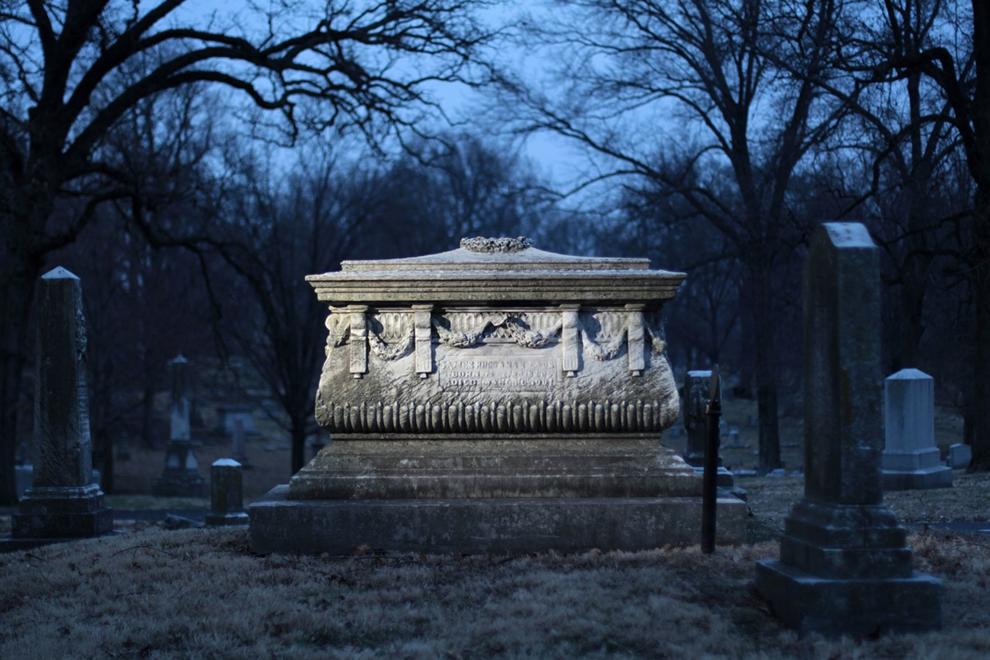 Robert Wadlow: Feb. 22, 1918-July 15, 1940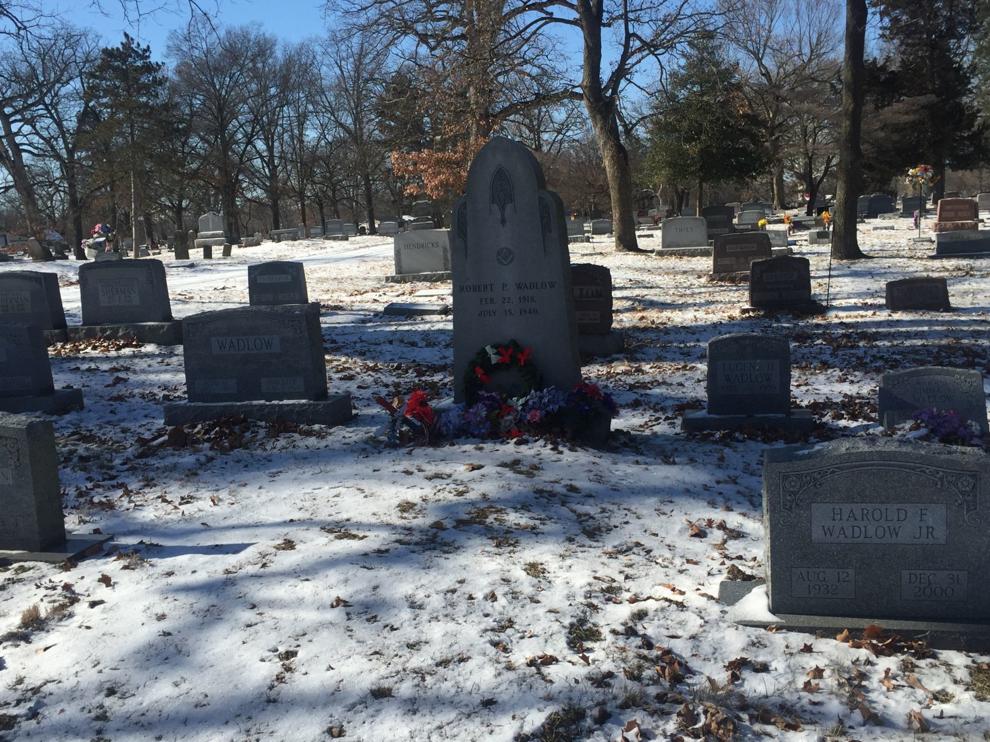 Mickey Carroll: July 8, 1919-May 7, 2009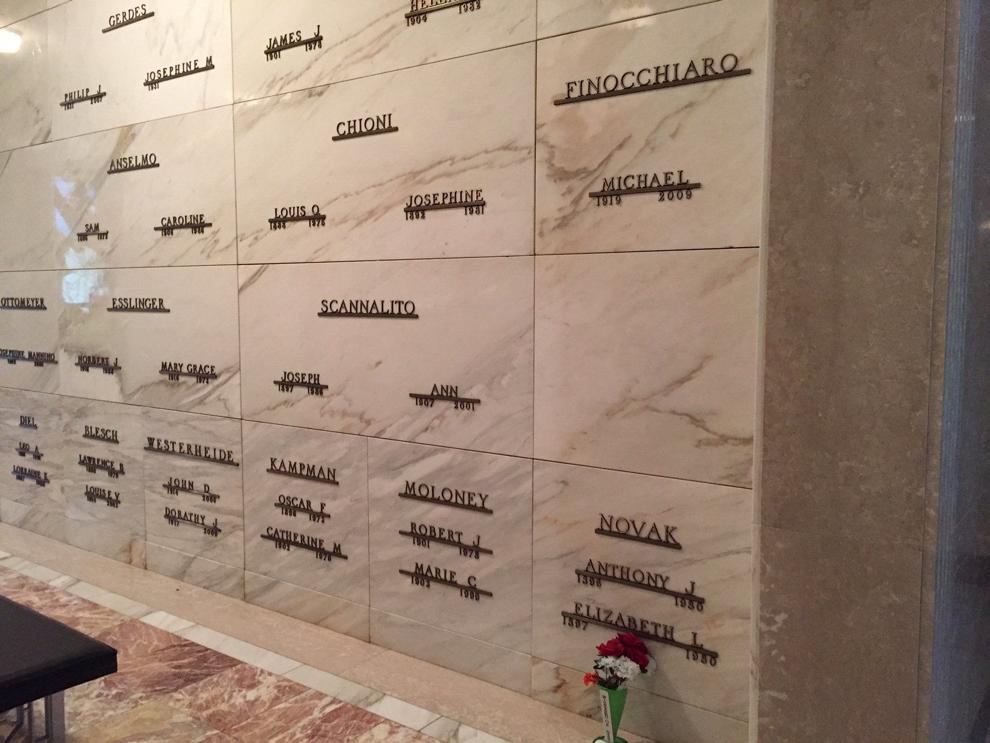 Chief Pontiac: circa 1720-April 20, 1769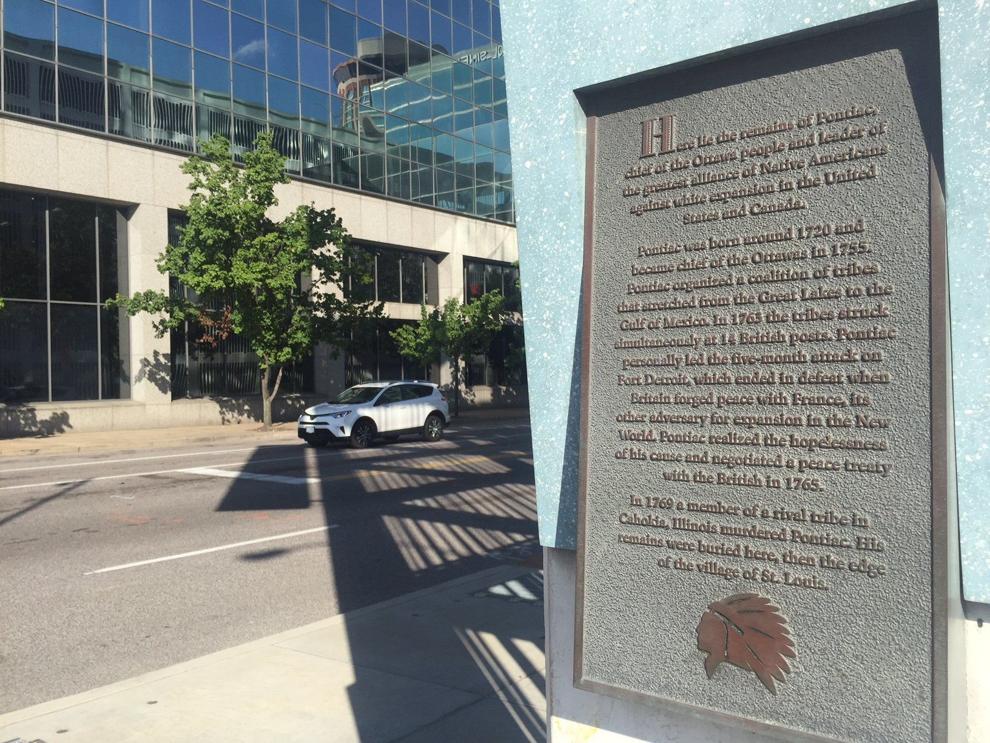 Henry Shaw: July 24, 1800-Aug. 25, 1889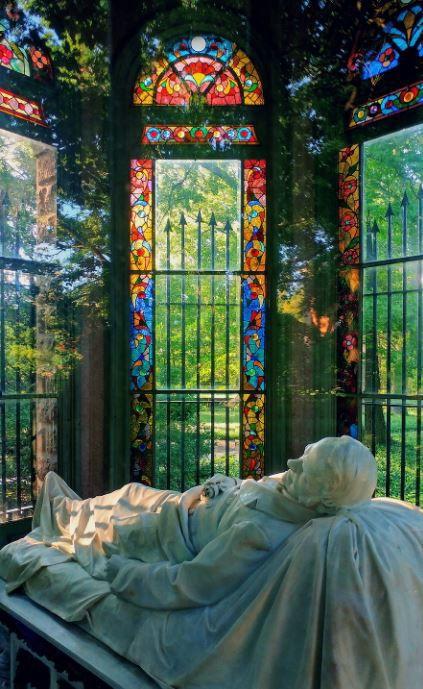 Chuck Berry: Oct. 18, 1926-March 18, 2017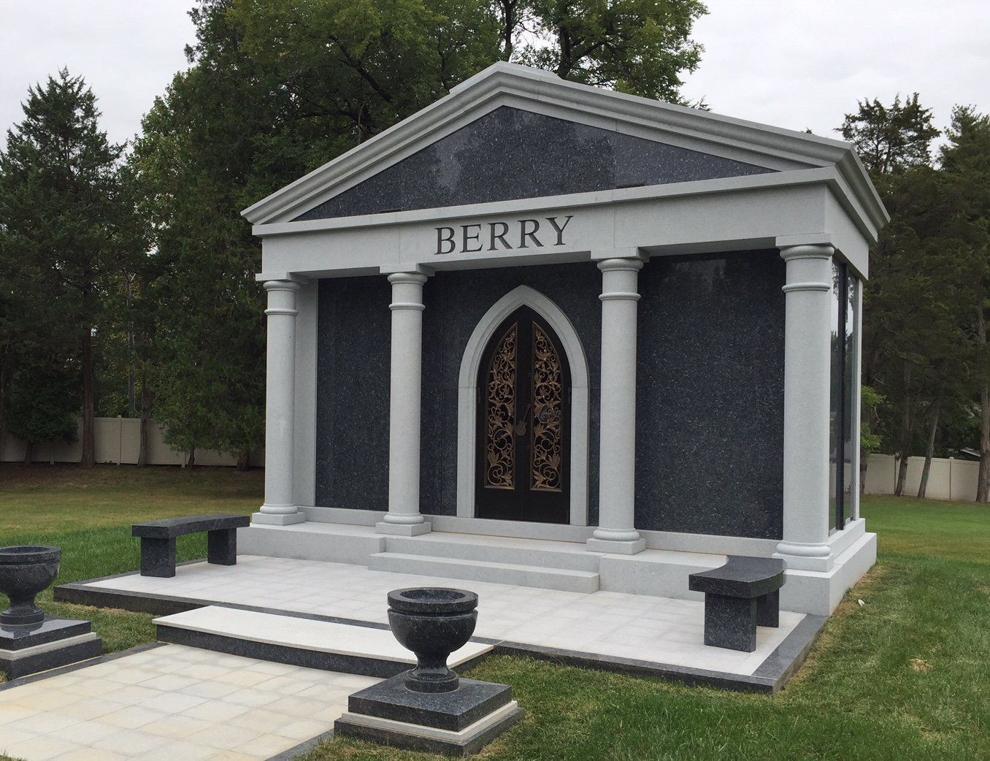 Kate Chopin: Feb. 8, 1850-Aug. 22, 1904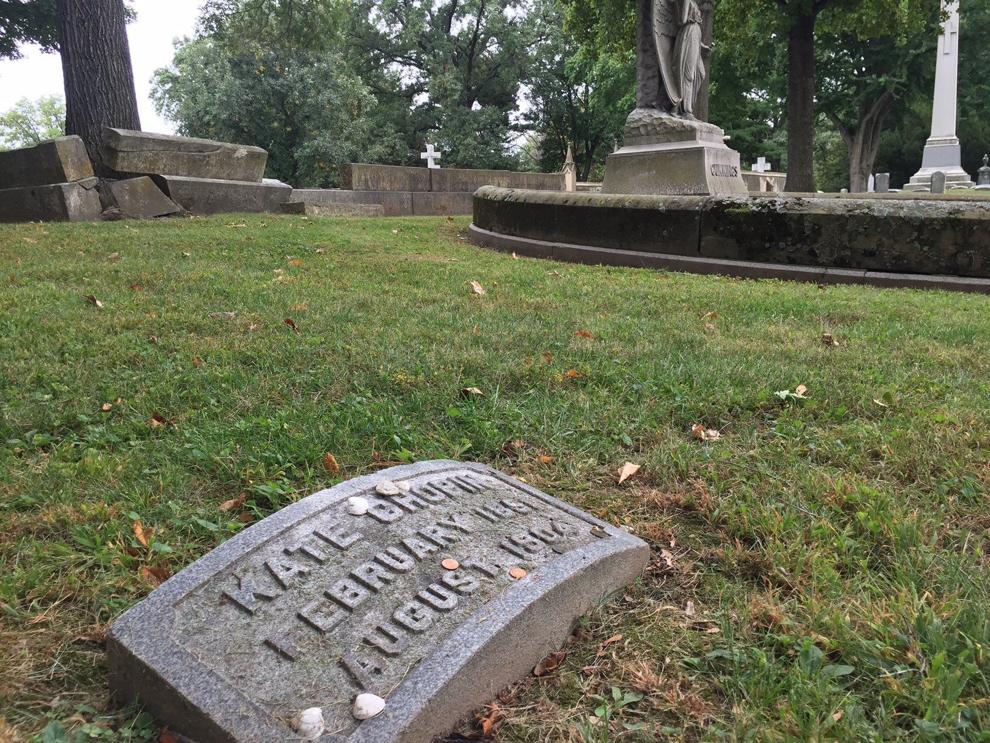 Susan Blow: June 7, 1843-March 26, 1916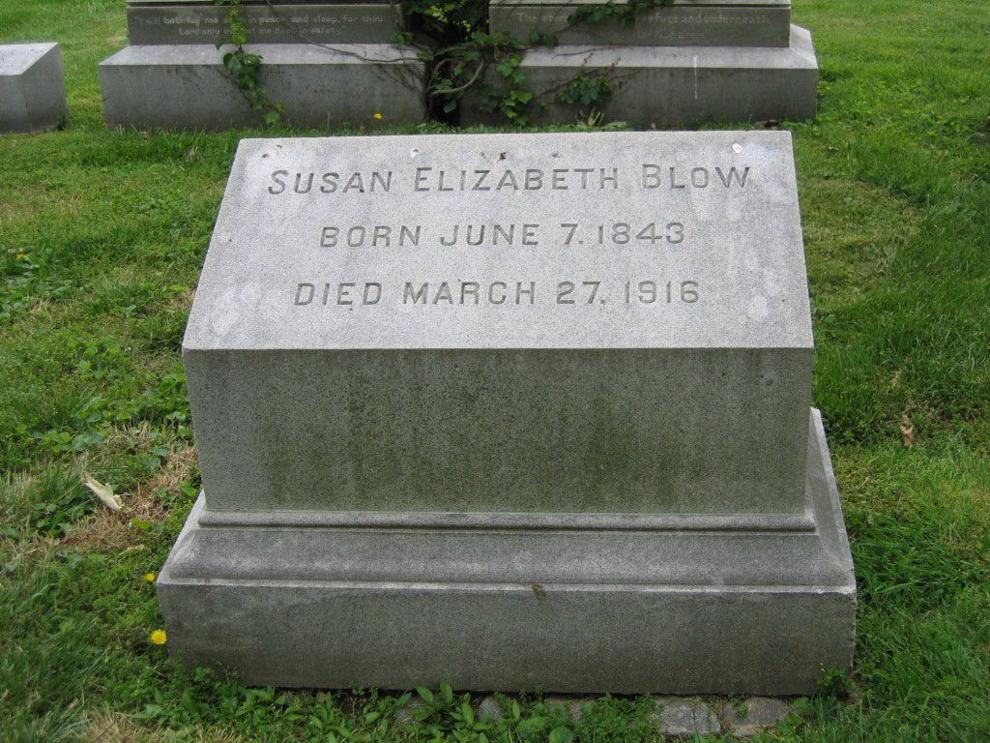 Irma Rombauer: Oct. 30, 1877-Oct. 14, 1962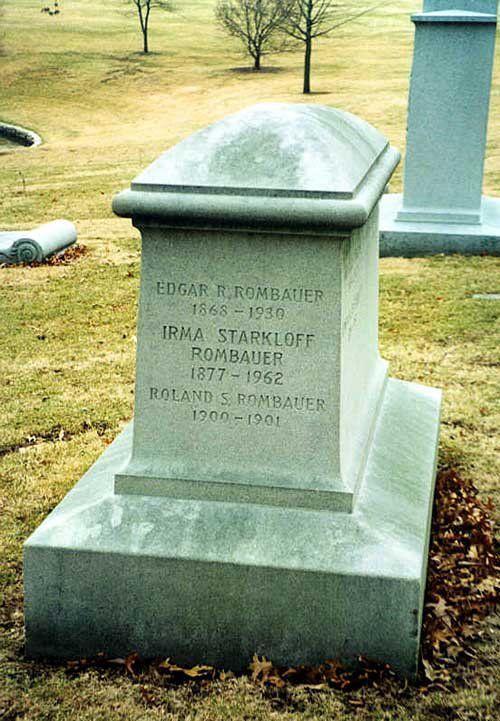 William Clark: Aug. 1, 1770-Sept. 1, 1838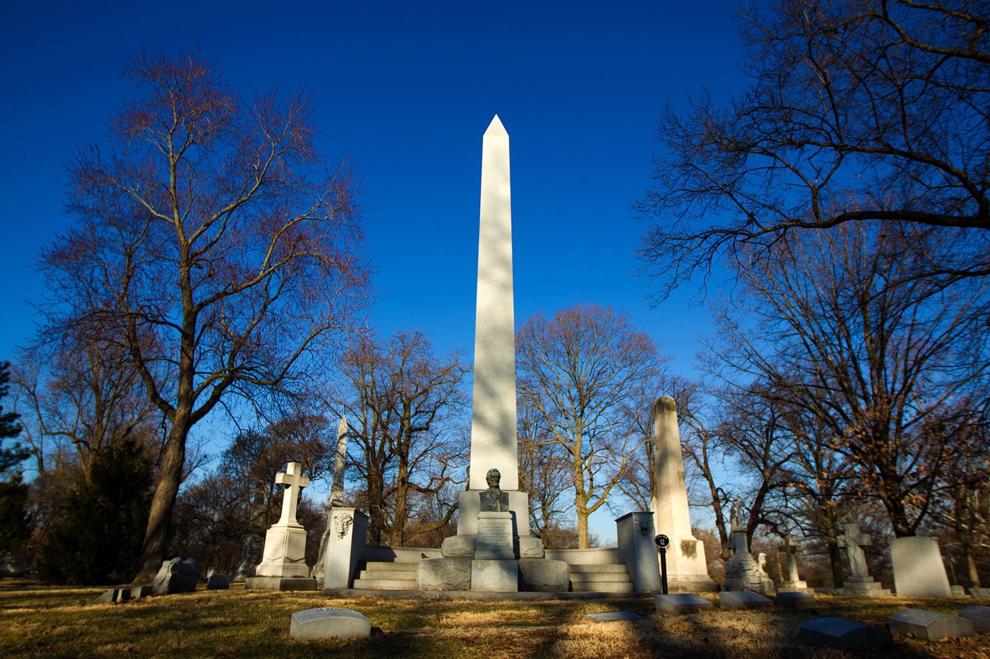 Dred Scott: circa 1799-Sept. 17, 1858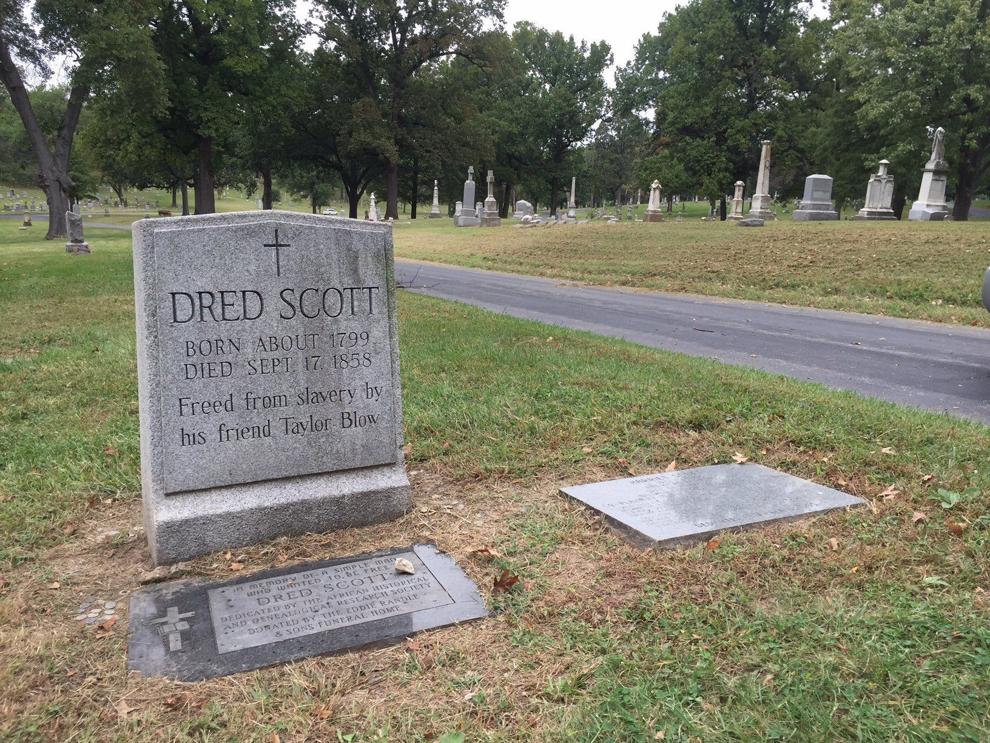 James Thomas "Cool Papa" Bell: May 17, 1903-March 7, 1991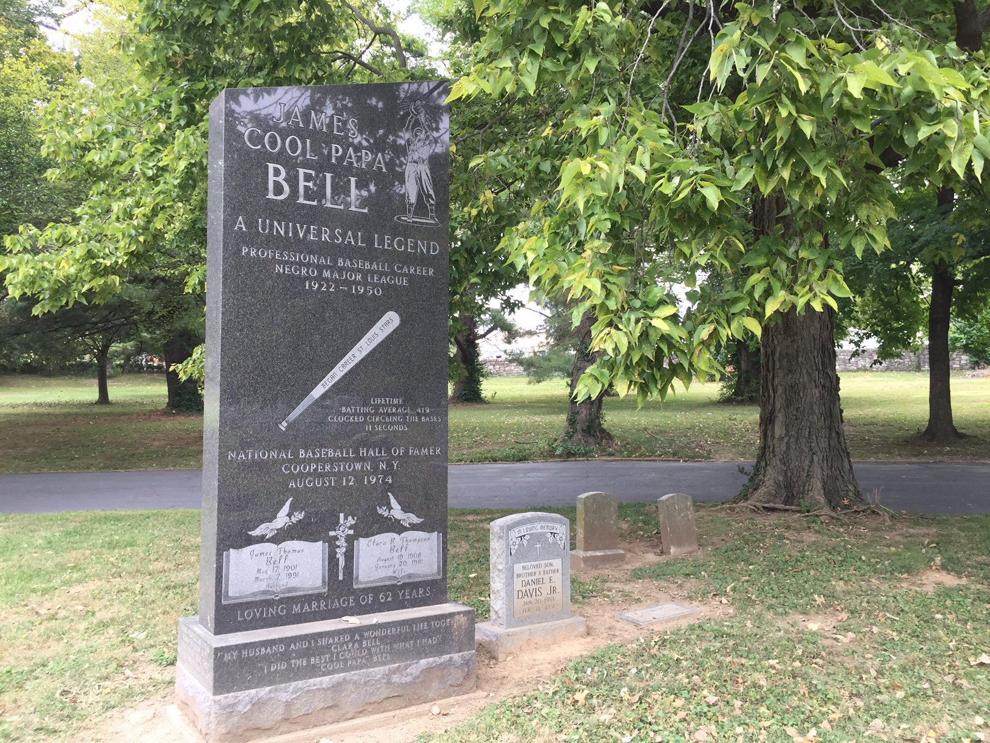 Auguste Chouteau circa 1750-Feb. 24, 1829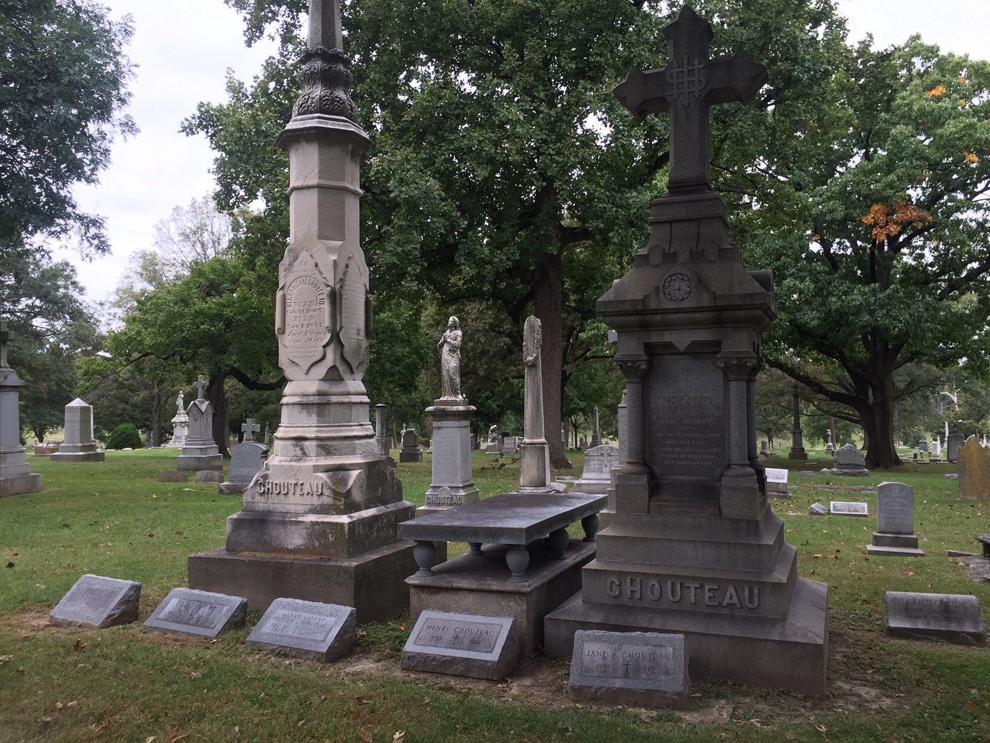 Stanley Musial: Nov. 21, 1920-Jan. 19, 2013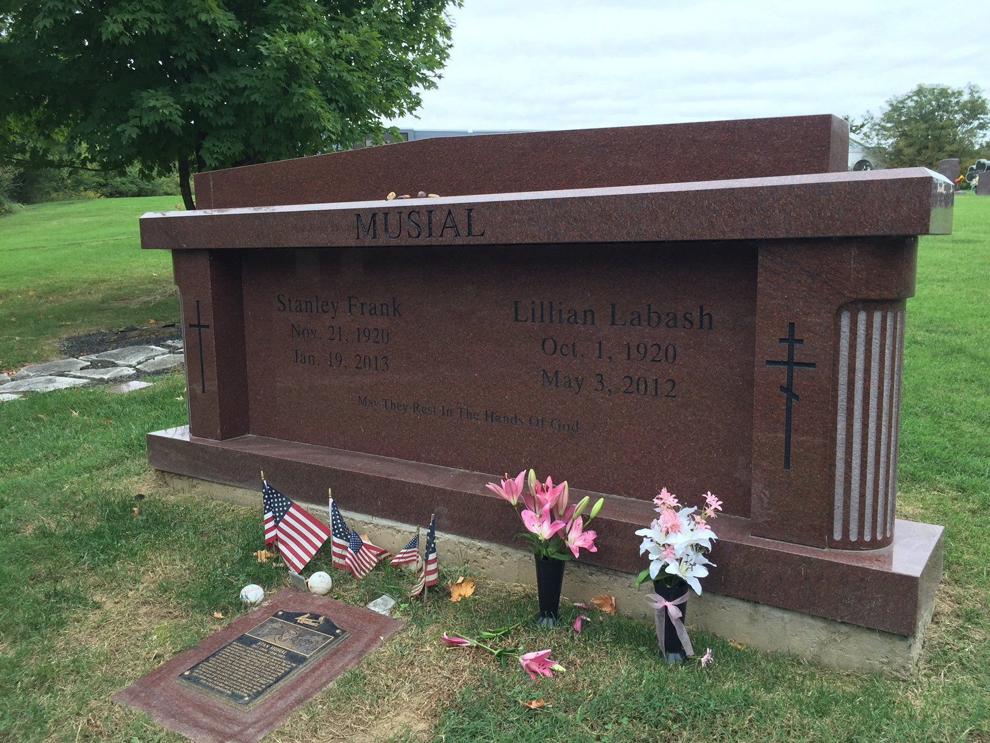 William S. Burroughs: Feb. 5, 1914-Aug. 2, 1997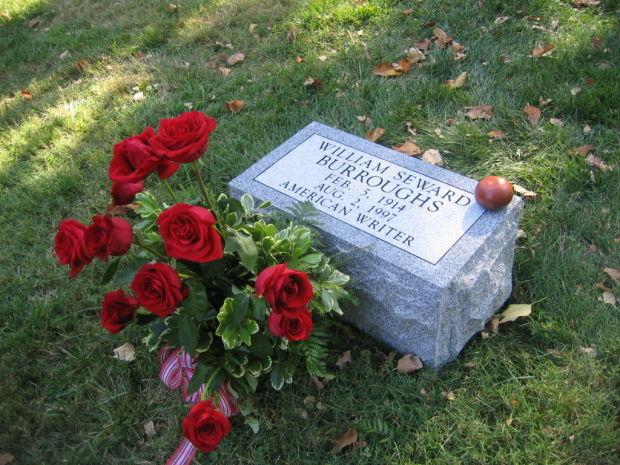 Homer G. Phillips: April 1, 1880-June 18, 1931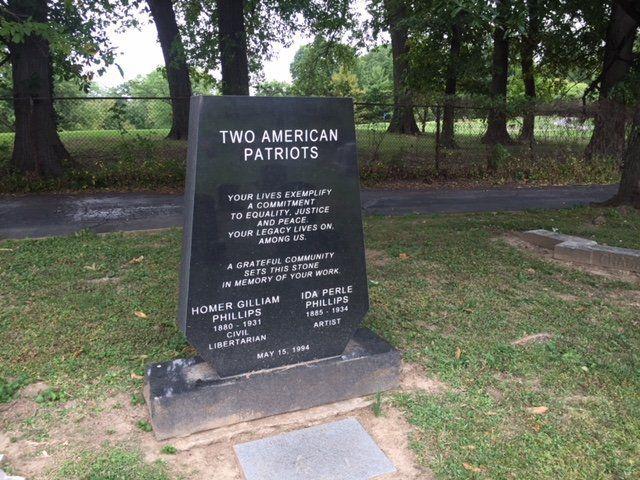 Tennessee Williams: March 26, 1911– February 25, 1983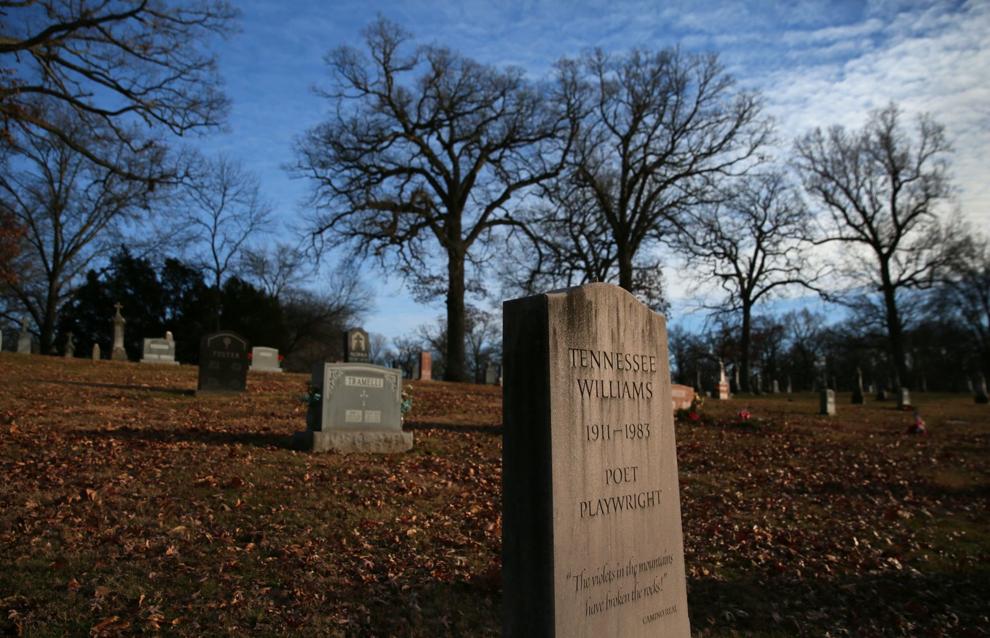 Want more famous St. Louisans?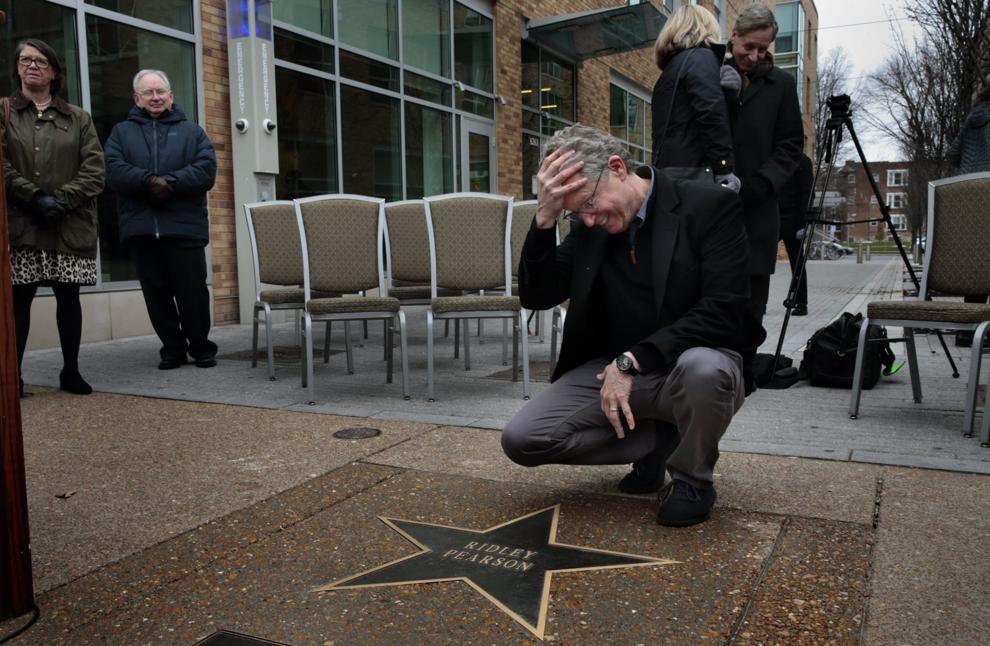 Want to take a cemetery tour?