People often ask whether I get bored on cruises. It's like staying at one hotel the entire vacation, they say. Well, I suppose, if your hotel has multiple swimming pools, Broadway-style shows, nature programs, all the food you can eat at a variety of restaurants, parties, a casino, a wine bar and much more. And if your hotel can take you from one island to the next, delivering you to some of the best beaches in the world. Then, yeah, a cruise is just like a hotel.
I went on a Caribbean cruise last summer on Princess Cruises with my husband and two sons (then 11 and 13). My husband and I had cruised four times before, but it was our first on Princess, a cruise line owned by Carnival, known for reasonable rates and great service.
Our ship, the Caribbean Princess, was big but not one of those mega ships, with a maximum capacity of 3,140 guests and 1,200 crew members. By comparison, the massive Symphony of the Seas from Royal Caribbean has room for 6,680 passengers and 2,200 crew.
Off the ship
The biggest reason to cruise, in my opinion, is that you get to see so many more places without having to pack up belongings and move city to city or island to island. So when searching for a cruise, itinerary is key. This cruise took us to the Bahamas and two places I had never been: St. Thomas and St. Martin.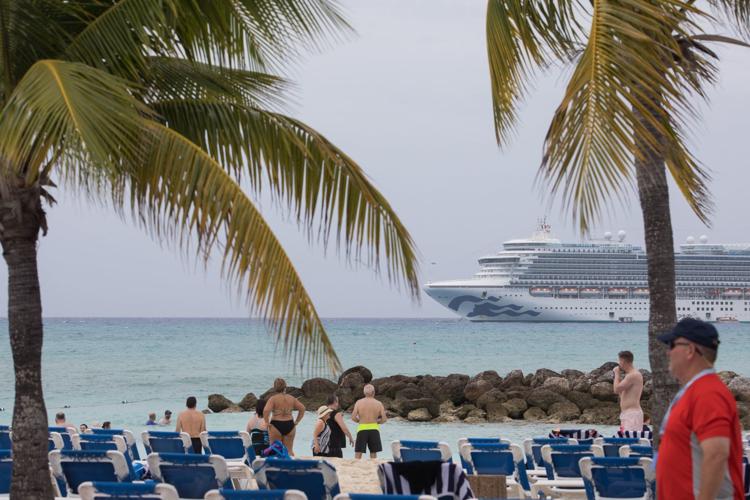 Bahamas: Like many cruise lines, Princess has its own private resort area in the Bahamas. This one, Princess Cay, consists of 40 acres on the south end of the island of Eleuthera. We were told it has a population of two when there is no ship docked off its shores. For this stop, our first, the Caribbean Princess was anchored (we took ferries to land) for about eight hours, during which time we could do anything that we wanted — or nothing at all. One could sit on lounge chairs, play in the sand, grab an included barbecue lunch, climb an observation tower to take in the views, play volleyball or basketball, all for free.
But there were also rentals. Kayaks, snorkeling gear, a cabana, clam shells (beach chairs with a cover) were available for a small fee, which you could charge to your room. A stingray adventure, fenced off from the rest of the beach, was available as were excursions inland. A winding path went past a craft market, bars and beach rental shops. Unfortunately on our visit, a tropical depression had come through the day before, so water sports were canceled for the day, though we still could wade into the water.
But the water there is filled with craggy rocks, not a smooth sandy bottom you find elsewhere in the Caribbean. Water shoes are a must, but I still worried about my kids' feet getting stuck under a rock.
The best part of this stop was that you could get off the ship and have a great beach day without paying anything extra. At other stops, you pay for the beach break —and the extras.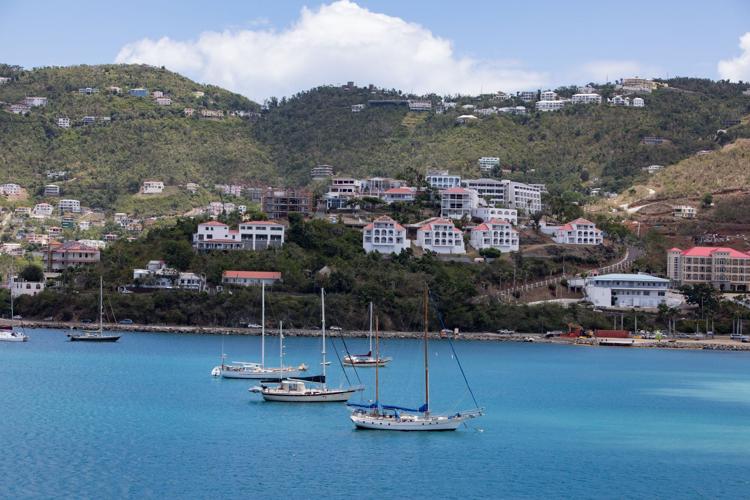 St. Thomas: The absolute highlight of our trip was the excursion we did at St. Thomas, part of the U.S. Virgin Islands. At $99 each, the adventure wasn't cheap, but it was worth it. We set off in a big, open-air vehicle for a drive through the mountains (big hills?) of St. Thomas. The 20-minute tour took us past some gorgeous views but also near the devastation of Hurricanes Irma and Maria, which hit the area in September 2017. We got out at Virgin Islands Ecotours on the southeastern coast, and suited up with life jackets for a kayak adventure. I got in one kayak with my 11-year-old, and my husband and 13-year-old grabbed another, along with about 20 other pairs of kayakers.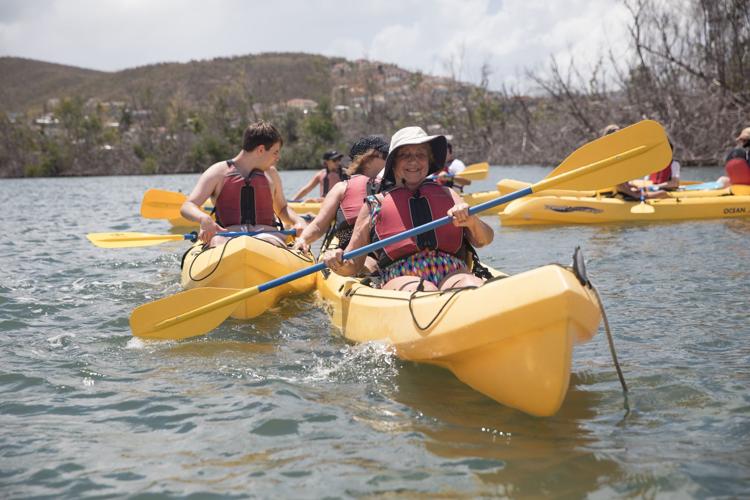 We paddled through the protected Mangrove Lagoon Wildlife Sanctuary and Marine Preserve, described as "a lush ecosystem rich in marine life and tropical flora." It was a windy day, and my youngest and I had a bit of an adventure as our kayak got caught in a tail whip, which means the current kept pulling us out. Luckily, a guide spotted us, hooked us to his kayak and paddled us to safety.
After kayaking 30 to 45 minutes, we pulled off to a pristine, deserted, 15-acre island, Cast Cay. Guides took us on a short hike, where we saw a colony of hermit crabs as well as birds and bugs. We came out of the trees and ahead giant waves crashed against rocks. But in front of the rocks were tide pools, where we spotted starfish, seastars, jellyfish and sea urchins.
Next was free time to snorkel with the guides, who pointed out baby barracudas, lobsters, a dangerous lion fish and more. They also taught us about the unique mangrove ecosystem. There was a moment when I looked up from the fairly calm waters we were snorkeling in to the breaking ocean waves in front, the mangrove forest behind, a mountain to one side and Cast Cay to the other and thought about how lucky I was to experience all those natural wonders at once, with my family by my side. It's that one corny feeling I seem to have on every vacation, and the part I ultimately remember. Finally, we kayaked back, without incident this time. (Find out more at viecotours.com.)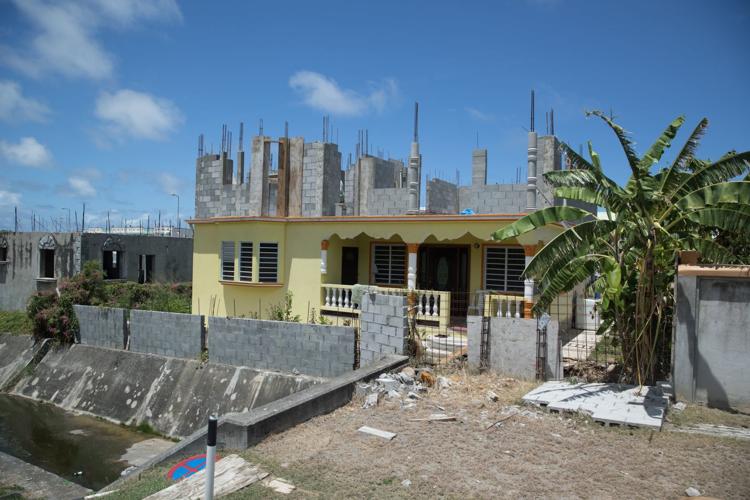 St. Martin/St. Martaan: For our final stop on the cruise, we docked in St. Martaan, so spelled because we were on the Dutch side of the island. We opted for a simple motorcoach-party boat tour combo for this excursion, though I'm pretty sure my kids would have preferred something more active, perhaps the ziplines or the even the beach break offered. The motorcoach, and our tour guide, an enthusiastic local resident named Cerena, took us from the Dutch side of the island to the French side, explaining the differences, the history of the slave trade and the sites along the way. We saw plenty of devastation from the hurricanes. But there was rebuilding, and in Cerena's narrative, hope.
The bus stopped once or twice, at gorgeous vistas for photos and in Marigot, a cute town along the water with an outdoor market as well as a small but upscale mall next door. We shopped a bit, then opted to sit at one of the cafes, sip a fruity drink and people watch.
Afterward, we boarded a party boat to cruise around Simpson Bay lagoon. The boat and crew provided drinks, laughs and music. The views were stunning, though heartbreaking when you saw all the ships on the shores, abandoned after the hurricanes. On one edge of the lagoon is a strip of land occupied by Princess Juliana International Airport. As we cruised on the open deck, jetliners would come in overhead, low. Really low, and land so close. It's such a unique experience that other excursions (from a nearby beach, for example) are planned around watching the planes swoop down overhead.
On the ship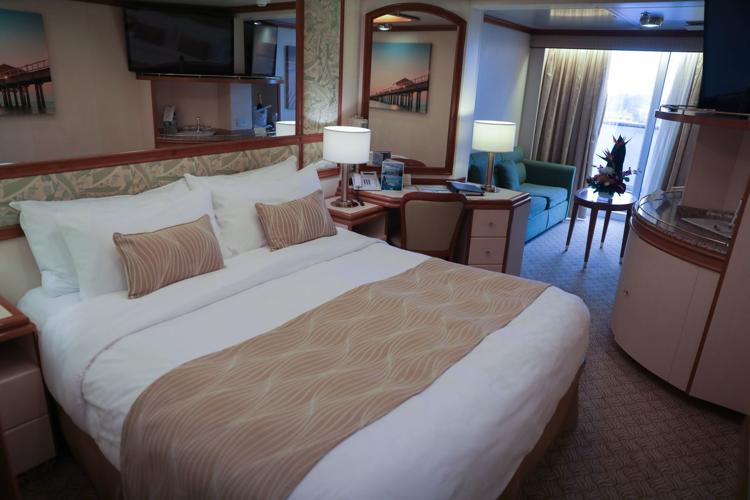 Your choice of room on a cruise ship will make the biggest difference in the price of the cruise. An inside stateroom for this same cruise in 2019 is $739 per person, though Princess sometimes runs specials. A balcony room is $1,099. I'm claustrophobic, so I always have to get a balcony room. And with the boys getting bigger, we decided to pay a little extra and go for the minisuite, about 90 square feet bigger with an extra TV and a bigger bathroom. It was worth it to spread out. Those rooms go for $1,459 a person, with the third and fourth $799. One kid slept on the pull-out sofa, the other on a bed that comes down from the ceiling. Our amazing steward took care of getting the beds ready every night and putting them up in the morning. It was like magic.
The rooms were well-appointed and comfortable, and for me the best part is always the balcony. You can sit in your own lounge chair with a snack brought to you by room service (included) and enjoy the breezes and blue water as the waves lap along the side of the ship.
The most surprising thing about our room: the bed. Princess Cruises has joined forces with sleep expert Dr. Michael Breus and HGTV designer Candice Olson to create the Princess Luxury Bed, which won best cruise ship bed by Cruise Critic. Let's just say my husband and I plan to buy one for ourselves in the coming months. It was that good.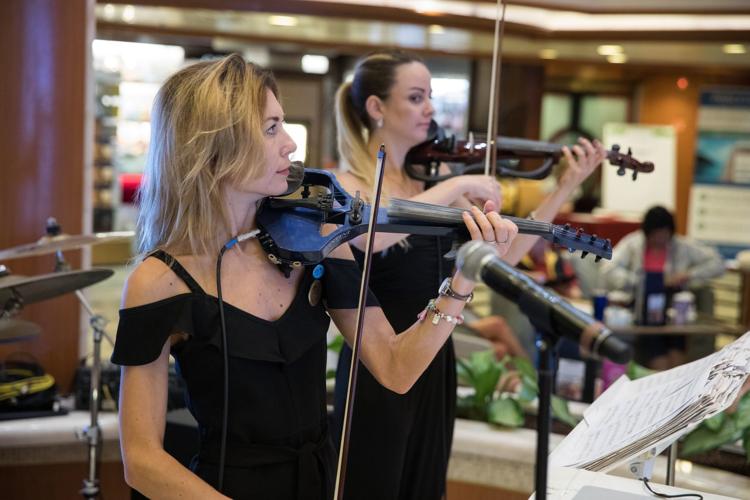 While I don't think any cruise ship can beat the entertainment and shows on a Disney ship, I was surprised to see some really great shows on this Princess Cruise. We saw a comedian, who toed the line between making fun of cruise ship passengers and politics; a Broadway-style show with costumes and set changes; and a singer/dancer so talented I'm not sure how he isn't famous. Those were just the main evening acts in the big theater, but we also caught other acts around the ship. A magician/comedian wowed us in my favorite spot on the ship, the Explorer's Lounge, with comfy couches and tiny tables and great views of the small stage.
We also attended an art auction there, because one, I love looking at works of art, and two, it's fascinating to watch people bid against each other for thousands of dollars.
The big entertainment for my kids was probably Movies Under the Stars. One of the pools featured a huge movie screen (and a surprisingly good sound system). The staff set out lawn chairs, covered with a cozy blanket and built-in pillow and provided a blanket (it was chilly on that top deck) and popcorn. We watched "Black Panther" and "Star Wars: The Last Jedi," and the kids caught another one one night when my husband and I headed to Skywalkers Lounge, a dance club at the very top of the ship.
Amenities: The Caribbean Princess has pretty much what you'd expect for ship its size. Though I think my kids would have loved the waterslides or climbing wall or ice rink of a bigger ship, there is something to be said about the ease of getting around one this size.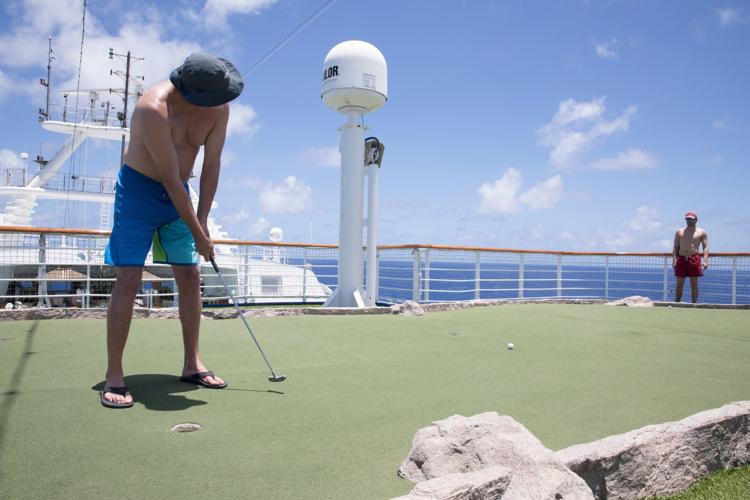 My kids did love the mini golf and the sports deck (basketball, pickleball) at the top of the ship. And there were several pools they could hang out in. There were also adults-only pools including the one in the Sanctuary, an adults-only sun deck with posh lounge chairs, infused water and fluffy towels. Half-day passes are available for $20 per person. It sits next to the spa area, a full-service salon and plenty of rooms for massages and facials. It's also adjacent to the workout facility. I had never used a gym at sea before, but there is something to be said for jogging on a treadmill that faces the open water. But we were warned, on sea days get there early because it's packed.
Classes: Princess Cruises has teamed with the Discovery Channel to offer special classes on nature for both kids and adults. For kids, a shark extravaganza featured making shark necklaces in Camp Discovery for 8- to 12-year-olds and shark trivia in the teens' Beach House. The Discovery program also featured star-gazing events for adults and children.
I wish my offspring had spent more time in the kids clubs, with their great programs like scavenger hunts, table tennis tourneys, Skeeball, wizard academies and air hockey challenges. But they seemed to like the freedom we gave them to roam the ship together (in the kids clubs they had to separate because of ages). A Princess app on their phones allowed us to communicate without using data or roaming charges. The app also allowed us to see what was going on and where on the ship.
My husband and I tried a few classes. I did a trivia game or two and we both took a wine class ($15 extra), where we got to sample some wines we would not otherwise be able to afford.
Food: As on most cruise ships, the food, all the food you could possibly eat, is included in the cost of cruising. (Most drinks, however, are not.) There's the big buffet, full of international flavors, salads, soups and every type of breakfast food known to man. On the Caribbean Princess, it's attached to two other restaurants, a barbecue joint and a seafood steamer place that doubles as a ramen shop at lunch. Then there are the main dining halls for dinner. You are assigned a table (ours was just a table for four for our family; I didn't really see anyone dining with what looked like strangers as you used to do on cruise ships). The benefit of this is that at 8:15 every night we had a table ready for us and the same two waiters, Heenus and Uday. They knew what we liked to drink and often had it ready as we sat down. They performed riddles and magic tricks for the boys, to keep us all entertained without phones or video games. Really these were some of the best family times we had on the ship. Talking and really enjoying one another's company. We could also order anything we wanted from the menu. On lobster night, my 11-year-old ordered two lobster tails (OK, we all did).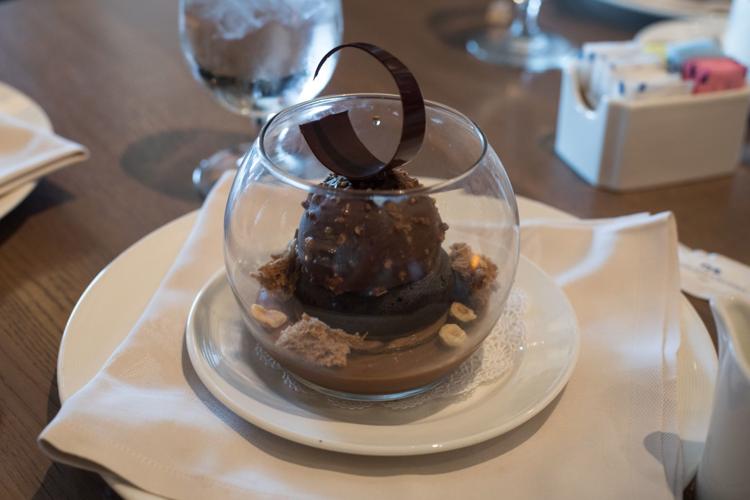 The ship, like many others, has fancier restaurants that you have to pay a little more for. One, Sabatini's, was an Italian restaurant. The other, a steak house. Both offered fantastic food, but I'd take the service and familiarity of Heenus and Uday any day. Like the kayak adventure, our time with them is what we will most remember about the cruise.
---
TIPS FOR CRUISING
• Pack a power strip. Most cabins have only one or two outlets.
• If you like it chilly while you sleep, pack a fan. Or even buy a cheapy after your flight and before your cruise and plan on leaving it there. Even cranked down as low as it can go, the room was never as cold as I like to sleep at home.
• Plan your wardrobe carefully, depending on itinerary and expected weather, but if you don't mind wasting a few hours of vacation time, most ships have laundry facilities for just a few dollars.
• Even though the ship doesn't set sail until late afternoon, plan on coming in the day before. If your flight is delayed, you could miss the boat.
• It takes a few hours for luggage to be delivered to your stateroom. Bring a little backpack with items you might need right away (medicines, swimsuits).
• Frommer's says the best time to cruise the Caribbean is in the winter. Hurricane season is June to November.
• The best time to book a cruise is in what travel professionals call wave season: January and February, sometimes into March.
• You won't need cash on board. All you need is your cruise card to charge everything to your room, but make sure that the card you have tied to your account is approved for international spending.
• Water, coffee, tea, juice and milk are free. Alcohol and soda are not on most cruises. You can buy an alcohol, coffee or soft drink package, which may save you money depending on your drinking habits.
• Turn your cell to airplane mode and disconnect for the week, if you can. International charges are pricey, as are Wi-fi packages (though it's worth it to be able to check in once a day if you need to or if you are cruising without the kids). Most ports have places you can get Wi-Fi.
• On top of your cruise fare, cruise lines usually suggest an amount to tip the staff, or automatically add daily tips to your bill for distribution among room stewards, wait staff and others. Tips are automatically added to alcohol.
---
FUN FACTS ABOUT CRUISING
• Port Miami (Florida) is the world's largest port city with 4.8 million passengers passing through in 2016.
• 27.2 million passengers worldwide were predicted to take a cruise in 2018.
• The global cruise industry generated close to $35.5 billion in revenue in 2016.
• 33 percent of people who took a cruise in the past three years have a household income under $80,000.
• The average age of a cruise passenger in 2017 was 47.
• The Caribbean is considered to be the most desirable destination for a cruise, as found in a 2018 study by the Cruise Lines International Association.
Caribbean cruise travel story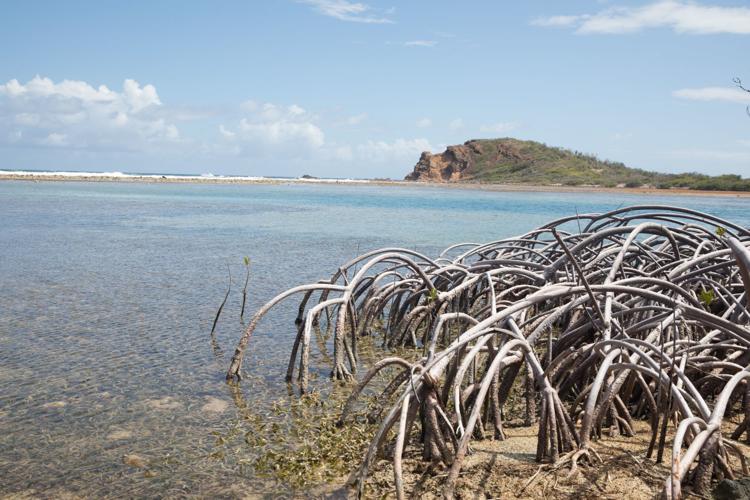 Caribbean cruise travel story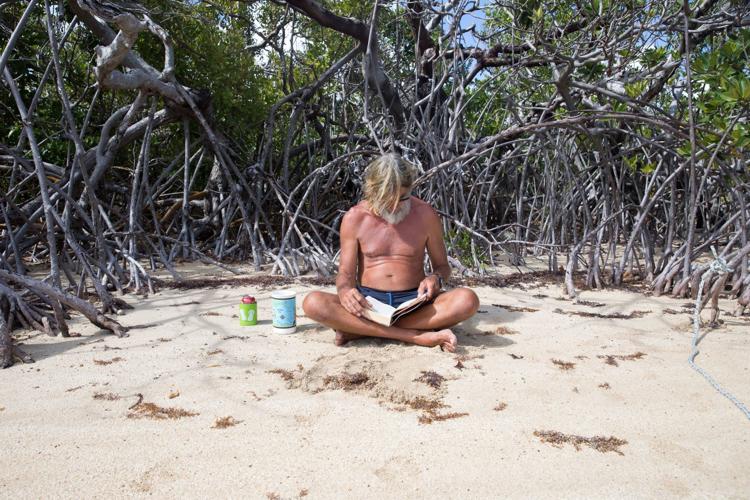 Caribbean cruise travel story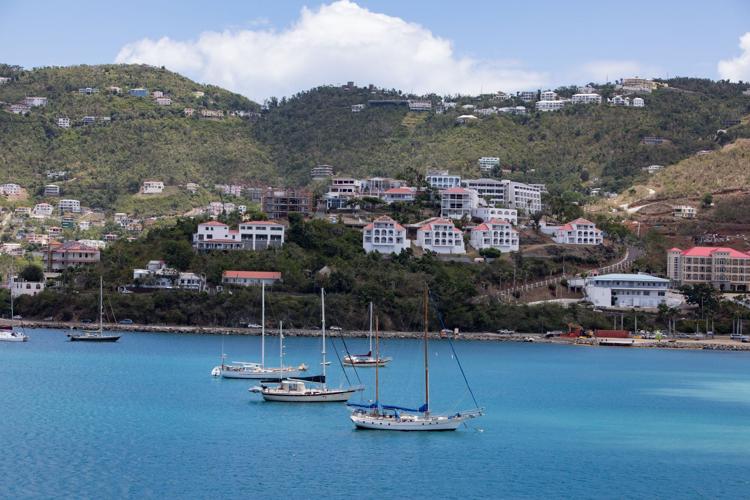 Caribbean cruise travel story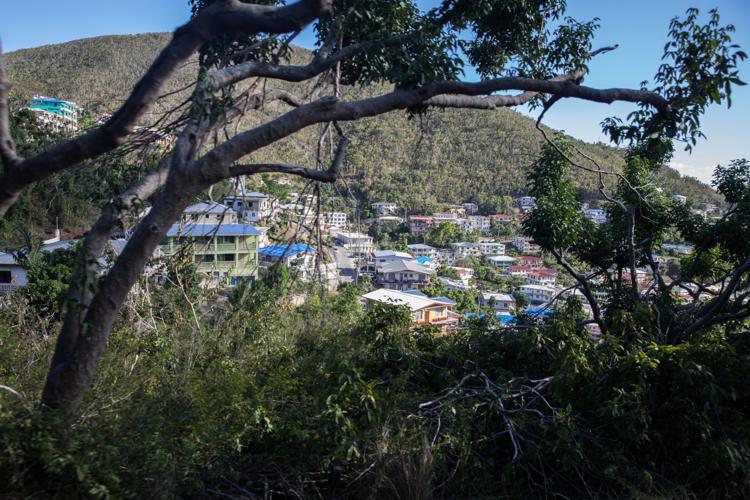 Caribbean cruise travel story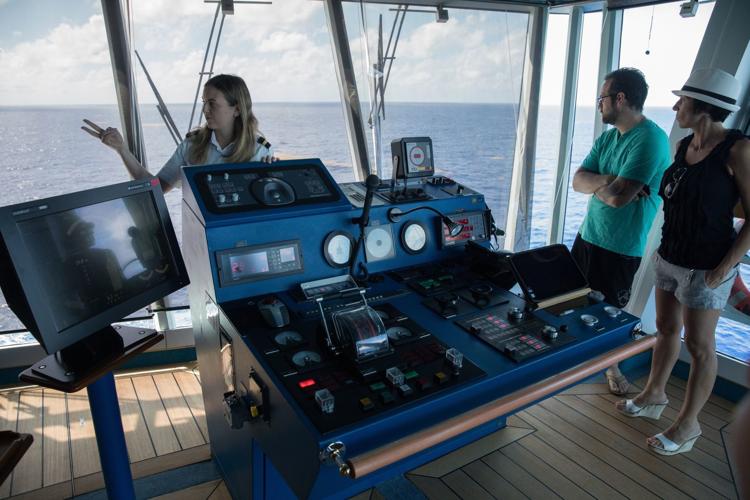 Caribbean cruise travel story
Caribbean cruise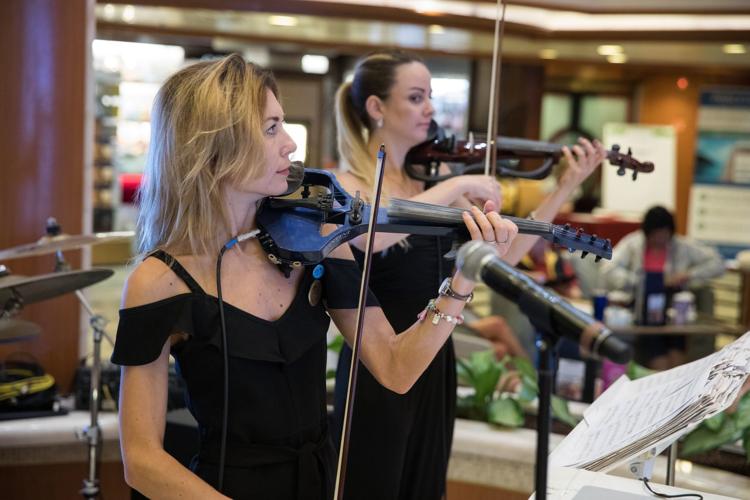 Caribbean cruise travel story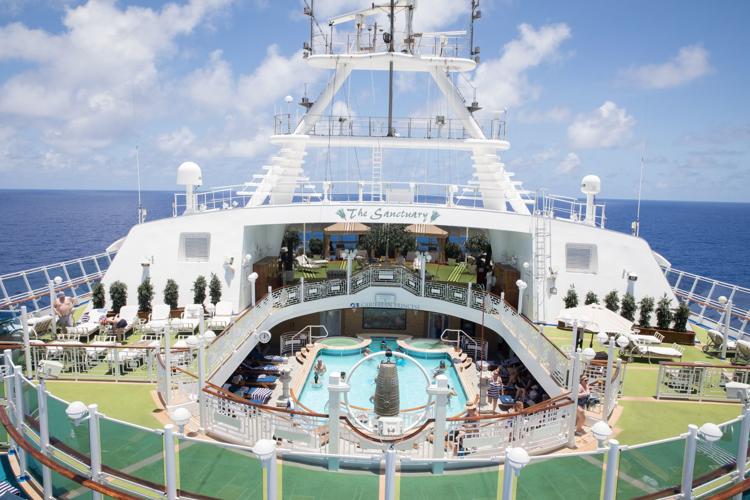 Caribbean cruise travel story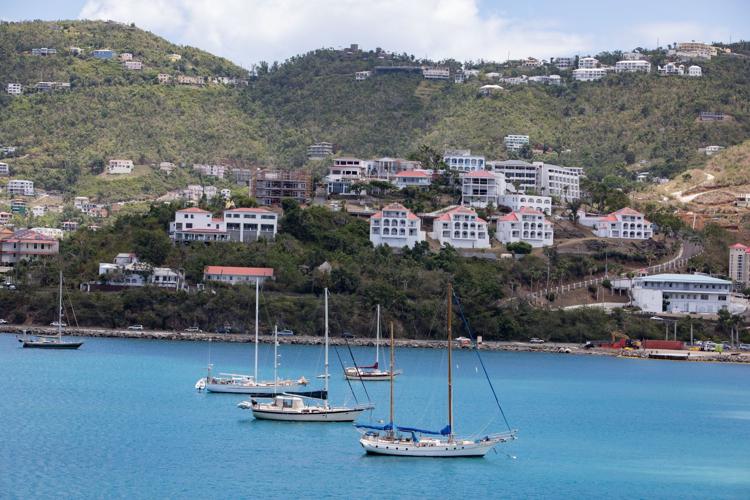 Caribbean cruise travel story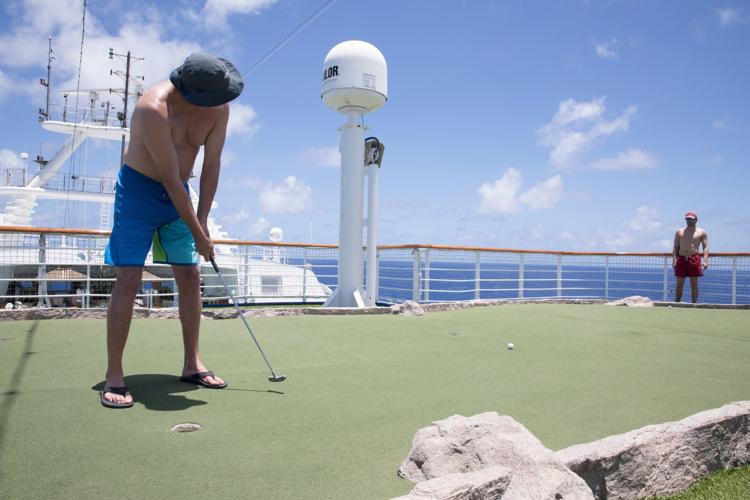 Caribbean cruise travel story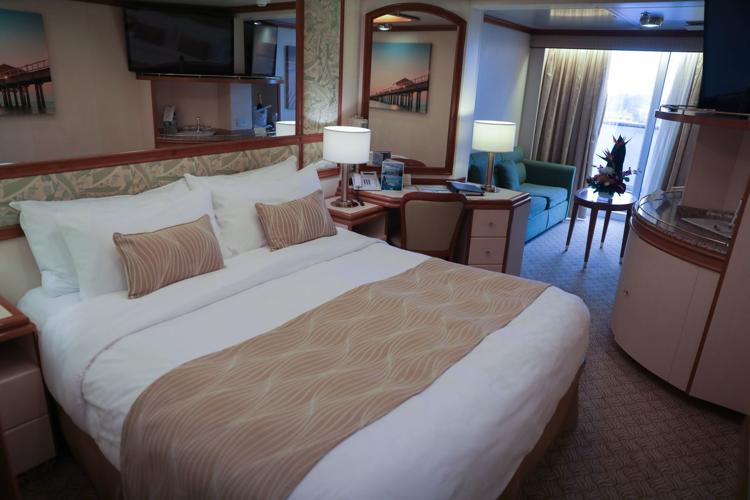 Caribbean cruise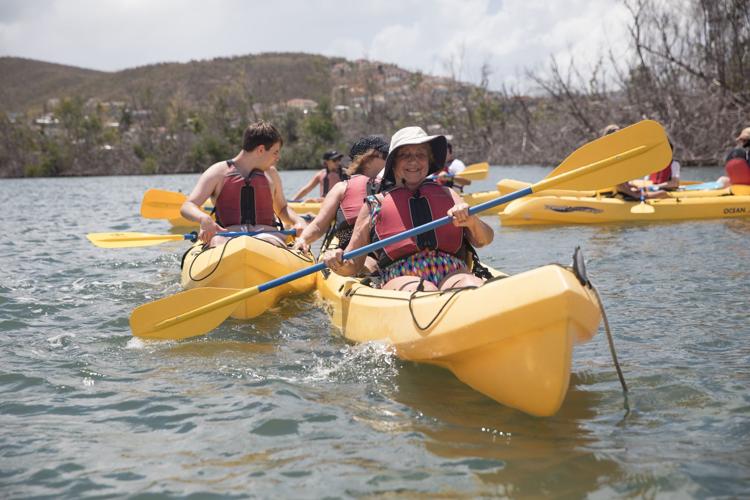 Caribbean cruise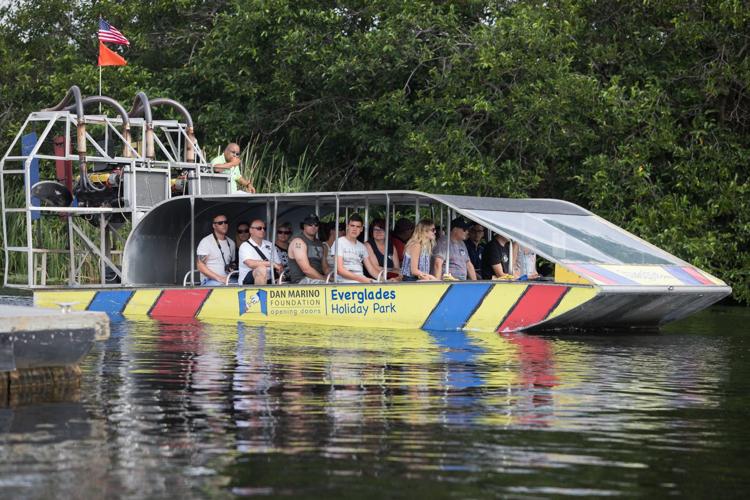 Caribbean cruise travel story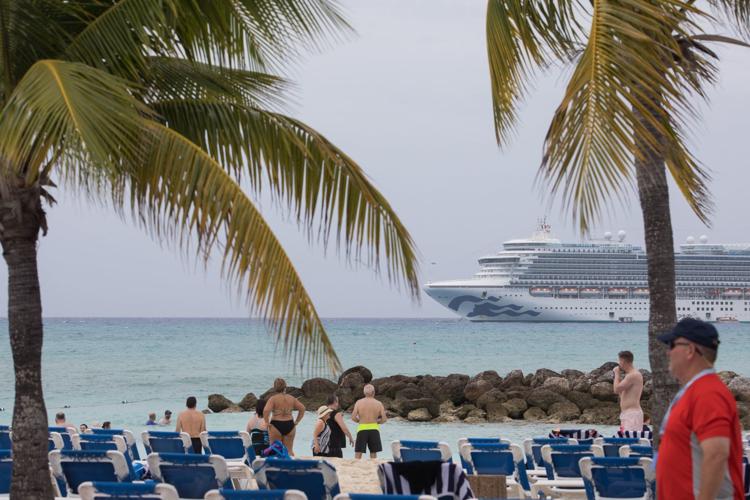 Caribbean cruise travel story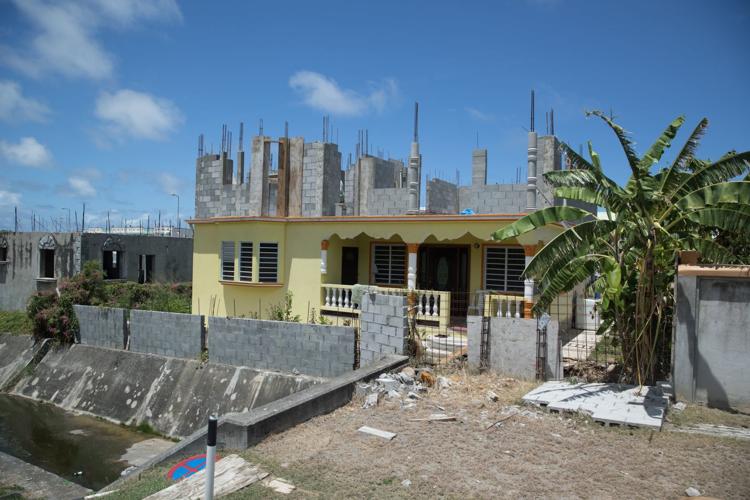 Caribbean cruise travel story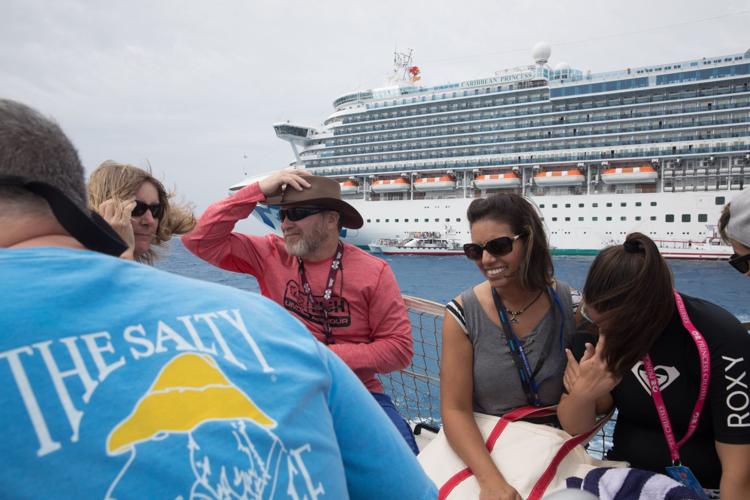 Cruise travel story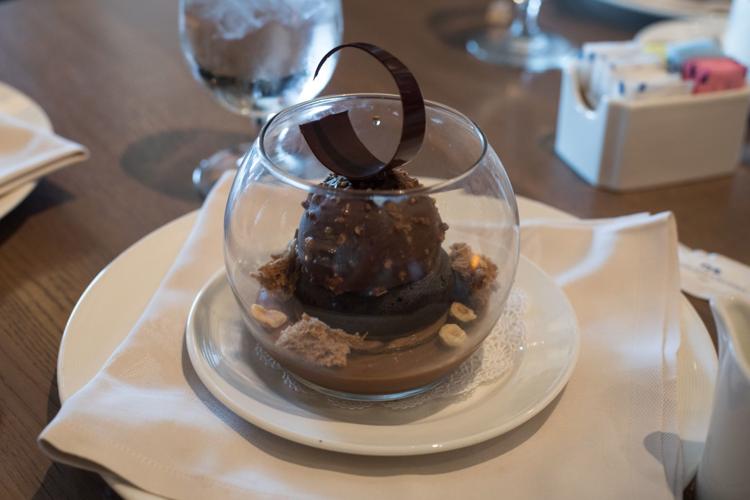 Caribbean cruise travel story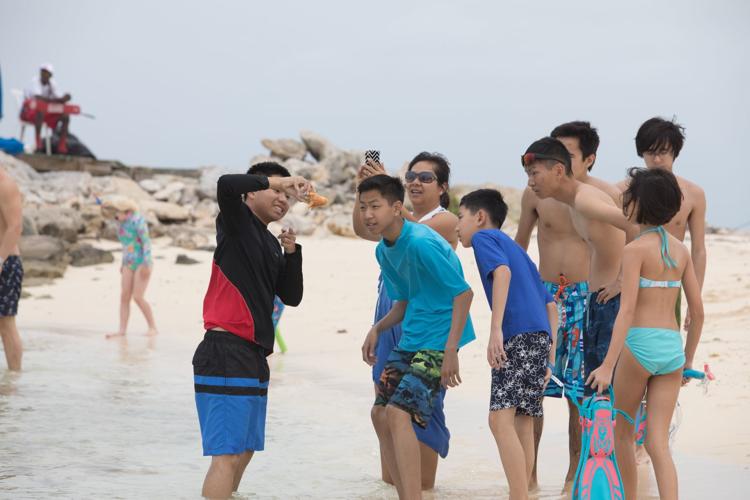 Caribbean cruise travel story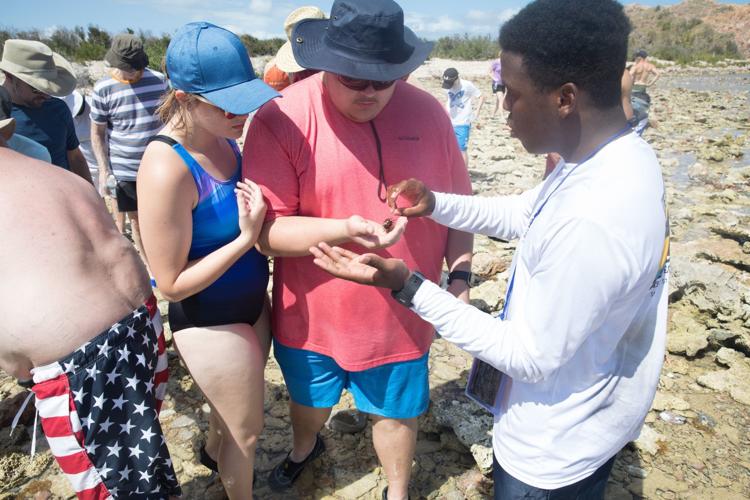 Caribbean cruise travel story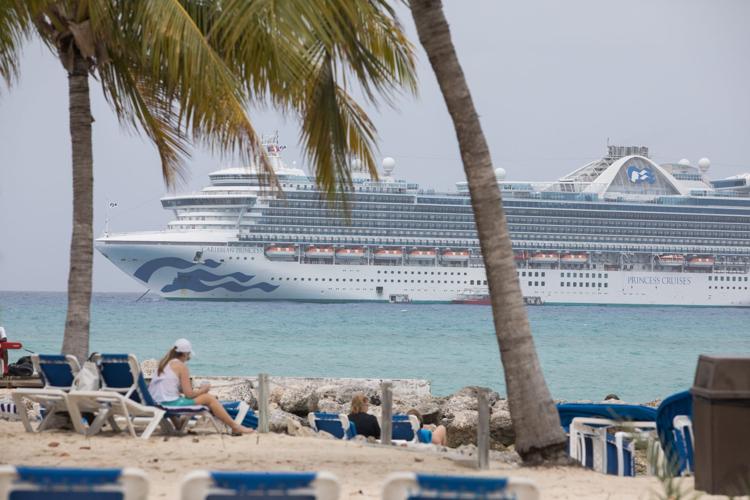 Caribbean cruise travel story
Caribbean cruise travel story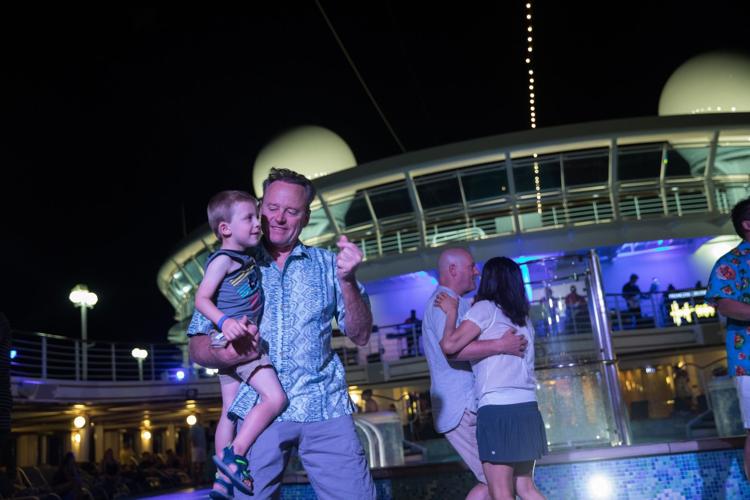 Need to get away?
Start exploring magnificent places with our weekly travel newsletter.