Kansas City, Kan. • Sometimes all you need is the right hotel for a perfect family getaway. If you have kids, even tweens and teens, a big water park at a hotel is one answer. It helps if the hotel has a few restaurants, an arcade, a magical quest and fun kids activities as well as character appearances and story time.
Disney resorts check off most of these boxes, as do several resorts in the Wisconsin Dells, but just 3 ½ to 4 hours west of St. Louis you will find all of this in Kansas City, Kan., at the Great Wolf Lodge. It opened in 2003, just a couple of years after the Kansas Speedway was built down the road. Since then, the Village West area of Kansas City has taken on life of its own, with a mega shopping center, the Legends, complete with a Dave & Buster's, a huge Cabela's and the largest furniture store I've ever been in: Nebraska Furniture Mart. And nearly right next door is the Children's Mercy Park stadium, home to Major League Soccer's Sporting KC as well as the Schlitterbahn Waterpark.
Kansas City, Kan., separated by history and a river from the better-known Kansas City, Mo., now welcomes more than 10 million visitors each year.
But first, back to the hotel. From the minute you walk in, you smell the wood. Maybe it's a fireplace, maybe it's a pizza oven, maybe it's piped-in. But it just smells like a rustic cabin in the winter (my visit was in February). Our room, one of 281 rooms, was called a KidCabin and featured bunk beds in a little log cabin within the room, as well as a fireplace and deck. It was a step-up from the basic, but even the basic room is a mini-suite that sleeps 6 and comes with water park passes for everyone in the room. And the water park is really what draws everyone here.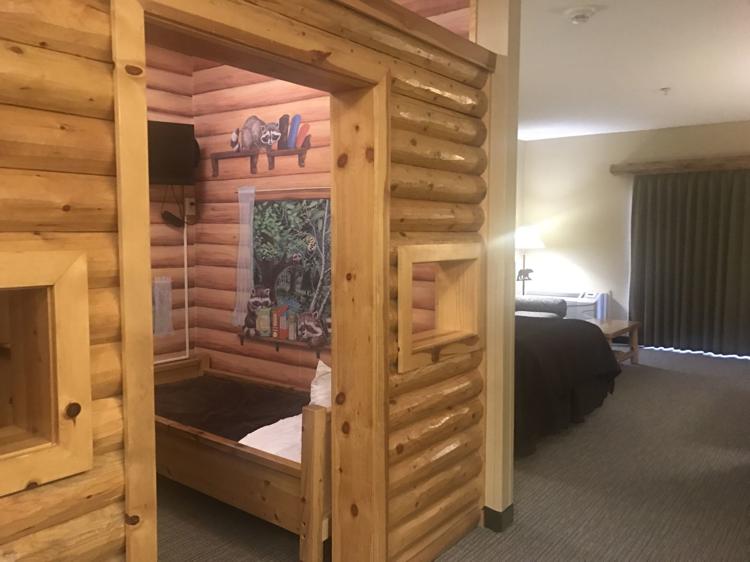 Great Wolf owns 15 water park hotels all over the country, and surprisingly Kansas City is one of the smallest. I say surprisingly because it seems quite large at 40,000 square feet with a four-story interactive tree house water fort at its center. I was there with my 11-year-old son, and he and his friends loved playing in the fort, squirting water at other kids, standing under a 1,000-gallon tipping water bucket, climbing the rope webs and sliding down the slides. But the slides on it do not compare to the three slides in the back of the water park. Those, which use inflatables, are fast and fun. One even takes you outside the park (in an enclosed tube) and then back in.
There's a splash area and mini slides for little ones, plus cabanas and a lazy river for those who want to chill a little.
For younger kids especially, there's more than you can possibly do in one weekend. There's the clock-tower animated show, 8 minutes of talking animals and trees. Characters (not-scary bears, wolves, etc.) make appearances throughout the day, and be sure to pick up the daily schedule of activities: from bingo to dance parties to arts and crafts. Nightly storytelling is also a highlight.
For older kids, its all about the MagiQuest (it's about $35 for the quest and the wand), a mix of Harry Potter and Cinderella, with wands that take kids on a journey through parts of the hotel with quests to complete, wizards to talk to, dragons to defeat. It uses screens, interactive wands and animatronics to go through the adventure. Kids also love the arcade, beauty salon for them and, in warmer months, the mini-golf course. Rates for the hotel (water park passes included) start at $149; greatwolf.com
What to do
Kansas Speedway and the NASCAR Driving Experience • In case you haven't heard, auto racing is big. NASCAR is the biggest of the big, and one of the newest NASCAR tracks sits within sight of Legends Mall and Great Wolf Lodge. "I think our fans really enjoy the development around the race tracks," says Ryan Hogue, senior director of communications.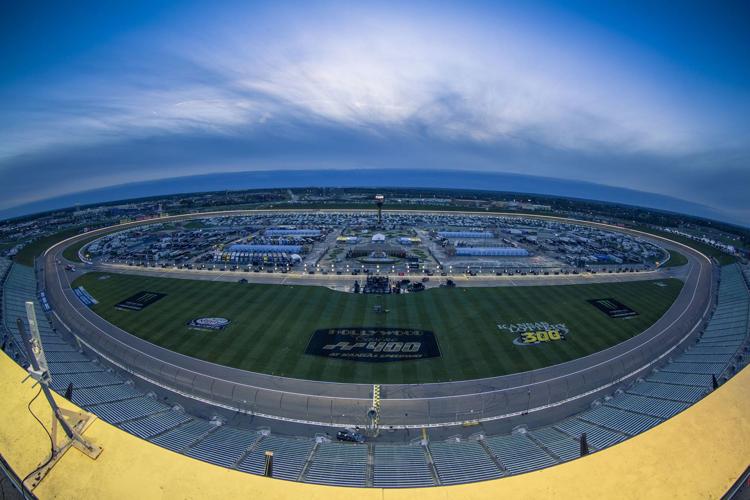 Because of the way the track is designed, you can see the whole track from just about any seat. Or you could watch the action from the Hollywood Casino at Turn 2.
The track has 2,000 camping spots that sell out well in advance of its two NASCAR events a year there (there are five total races in the series and the facility is often used for other purposes, such as barbecue or music festivals).
One of the other big things there is the NASCAR Racing Experience. For $199 you can drive a race car around the track — after a 40-minute lesson. "A good student can go 135 to 140 mph around the track," says Mark Melvin, operations manager for the NASCAR Driving Experience. Don't trust your skills? You could do a ride-along instead. That's just $99 and available to kids (and grown-ups) 48 inches and taller. Kansasspeedway.com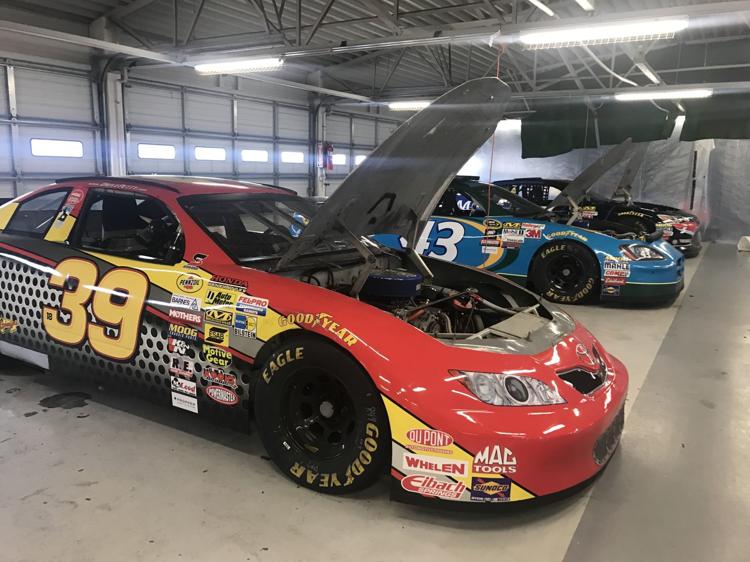 Sporting KC soccer • Within walking distance of Great Wolf Lodge is an 18,500-seat soccer stadium built in 2011 for the Major League Soccer team from Kansas City.
Soccer season runs from March to October, and the team sells out every home game (you can still get tickets for $35 at sportingkc.com). With the "cauldron" fan area, a team that usually does quite well and a state-of the-art stadium, it's an electric place to visit on game day.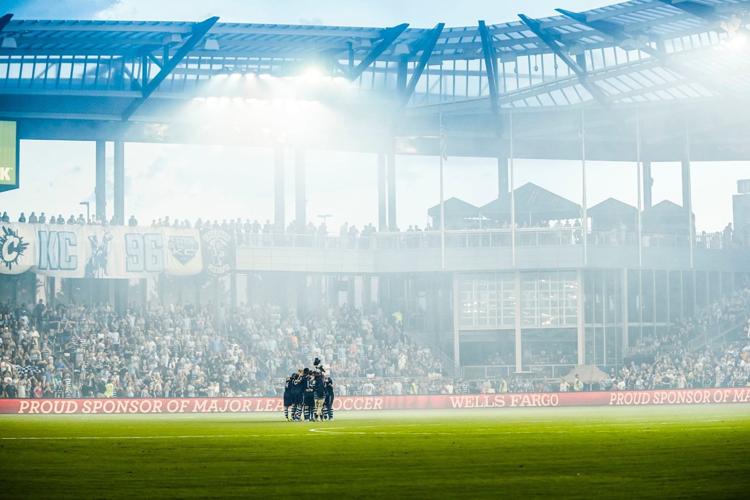 "I'd say we challenge to be the second sport in Kansas City, depending on who is doing well," says Patrik Bergabo, who gave me a tour of the stadium, meaning that Sporting KC hangs right in there in popularity with the NFL Chiefs and the Major League Baseball Royals.
"The atmosphere is great in here," he says.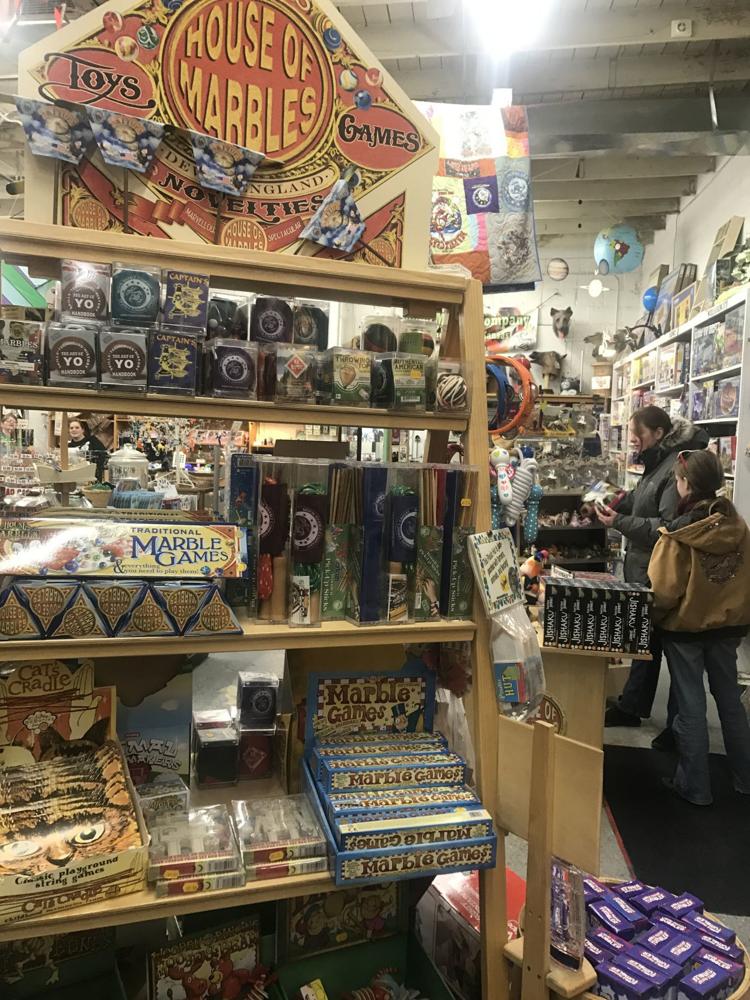 Moon Marble Co. • One place the kids won't want to miss — about 10 minutes from the Great Wolf Lodge, in Bonner Springs, Kan. — is Moon Marble. Situated in what appears to be an old house along railroad tracks, the store features room after room of toys — seemingly every toy you can imagine from board games to rockets to yo-yos. And, of course, there are marbles, lined up like candy in jars along the wall. Catch marble demonstrations Tuesdays, Fridays and Saturdays or any time an employee wants to show you a few tricks. moonmarble.com
Where to eat
The last time I visited the area, my favorite kid place to eat was the T-Rex Cafe, a dinosaur-themed restaurant from the Rainforest Cafe folks. It closed last year. Still, the Legends shopping complex, where it was located, offers some fun dining . There's a Dave & Buster's and a Fuddrucker's, but you can find those here in St. Louis. For something we don't have, try Jazz, a Louisiana Kitchen, where you can often catch live music to go with that gumbo. And don't forget to stop at the KC Soda Co., with aisle after aisle of bottled sodas. Check out the Great Wall of Root Beer. legendsshopping.com
The Great Wolf Lodge itself has Camp Critter Bar & Grille, with steaks, risotto and a bacon mac and cheese you don't want to miss. All served in a treehouse atmosphere that's super fun for the kids.
But you are in Kansas City, so you want to get some barbecue at least once. Staying on the Kansas side, the place to go is Slaps. You know it's good when you see a line 30-deep outside the door on a cold February day. Slap's BBQ started as Squeal Like a Pig, brothers Mike and Joe Pearce's efforts at barbecue competition (and they win plenty of them). For good reason, their ribs are fall-off-the-bone yummy. They let the meat speak for itself without over-seasoning or sauce (you can add that if you want). slapsbbqkc.com