It was the Thursday before the Icepocalypse came to St. Louis. Not the actual one in December but the predicted one in January, and I was getting the heck out of dodge. More precisely, I was headed to dodge. The Wild West: Scottsdale, Ariz., where the average temperature is 71 degrees, and the sun shines more than 330 days a year.
The whole city of Scottsdale feels like a resort with its multiple golf courses, perfectly landscaped divided highways and abundant palm trees.
And indeed, Laura McMurchie, vice president of communications for Experience Scottsdale, called it the most tony of the communities that make up the greater Phoenix area. "It really brought the idea of the valley of the sun to the resort community ... in the 1980s there was a boom in tourism in Scottsdale because of that."
Central to that boom are beautiful vistas, great weather and, at least to me, a foreign landscape. The desert, the mountains and especially the cacti entranced me.
In the five January days we spent in Scottsdale, I never got over the cacti. Every time I saw a new kind — fuzzy, creeping, giant — I'd stop and take a photo. The best place to see them? The Desert Botanical Garden, which is just outside of Scottsdale in Phoenix ($20, dbg.org).
The park consists of several trails that take you through desert landscapes, each about a half-mile loop. The Desert Wildflower Loop trail is filled with flowers and plants that attract butterflies and hummingbirds, so it's a favorite, and I really loved the Entry Garden filled with majestic saguaros.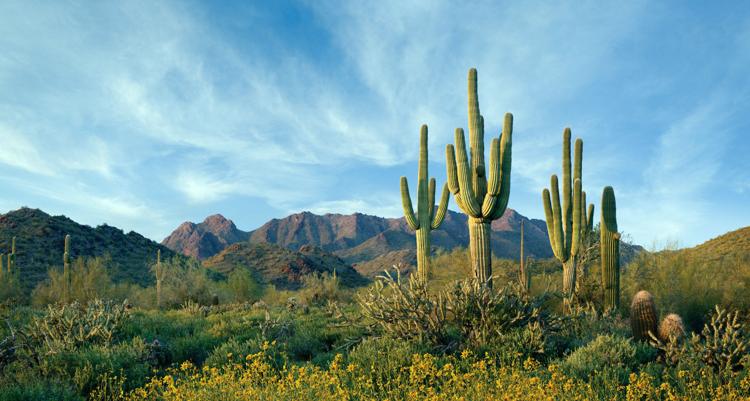 But if you really want a feel for the Arizona desert, try hiking on the McDowell Sonoran Desert Preserve. Among its 30,000 acres wind 120 miles of nonmotorized trails. Some parts are dirt, some uneven rock that go up and down dry river beds, all at the foot of and going up into the McDowell mountains. Park at the Gateway Trailhead at 18333 Thompson Peak Parkway and stop in to talk to a docent who can customize a path based on how much time you want to spend. We saw no rattlesnakes (good!), coyotes or road runners, but they are out there.
The other thing I just couldn't get enough of in the Scottsdale area were the mountains. Traveling through the flat city streets, they loom in the distance. They aren't huge, which makes them ideal for hiking. Camelback, which looks like a lowering camel, is perhaps the most popular destination. So popular in fact that on a nice weekend day, it's hard to find parking at the trailheads, so go early. It's a strenuous hike, nearly rock climbing at some points. For an easier mountain hike with kids, try Hole-in-the-Rock, near the Phoenix Zoo. Just 10 minutes up the back side of it produces a window in the rocks onto a sweeping view of an oasis of water and palm trees.
The Southwestern desert played a huge role in Taliesin West, Frank Lloyd Wright's winter home and "laboratory" from 1937 to his death in 1959. Like all Wright designs, it's the epitome of organic. What do we mean by that, asked our guide, Phil C., on a tour there. Organic, he said, means that it is appropriate to the location (and Taliesin West's desert masonry certainly looks the part) and represents a balance between nature and architecture.
"Frank Lloyd Wright's architecture is timeless," Phil said, referring to the fact that nature is timeless. "And that's the genius of Frank Lloyd Wright's architecture."
On the tour, you'll see the hallmarks of Wright's designs: the path of discovery, the concealed front door, the open spaces and experiments in lighting.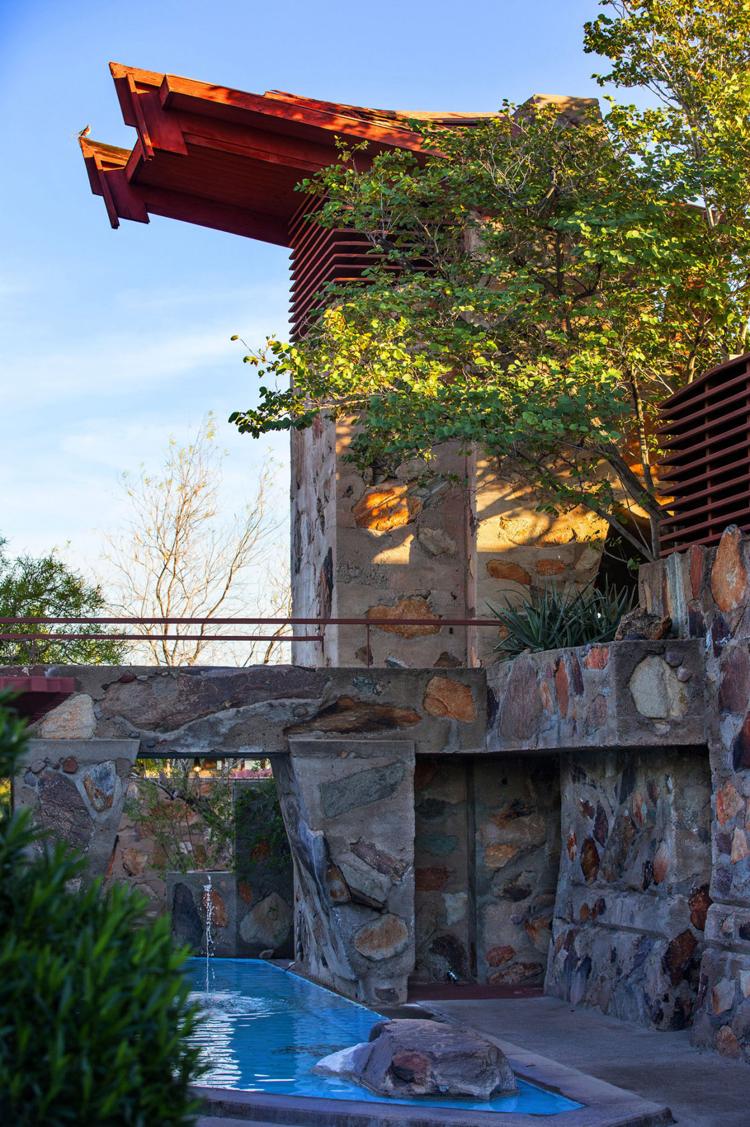 Taliesin West can only be seen on a guided tour; it is, after all, home to about 18 architecture students now, studying Wright's philosophy and working on their own projects. There are several tours to choose from, the most popular being the 90-minute Insights tour at $28 (franklloydwright.org).
You can get a taste for the Old West in Old Scottsdale, and particularly at the Western Spirit: Scottsdale's Museum of the West ($13; scottsdalemuseumwest.org). Built just two years ago, the Smithsonian affiliate calls itself a "museum of ideas." In its 43,000 square feet, you'll find artworks dedicated to keeping the spirit of the West alive, from an exhibit by modern sculptor and painter John Coleman, to "The Artists of Taos," a just-opened exhibit highlighting the Taos Society of Artists.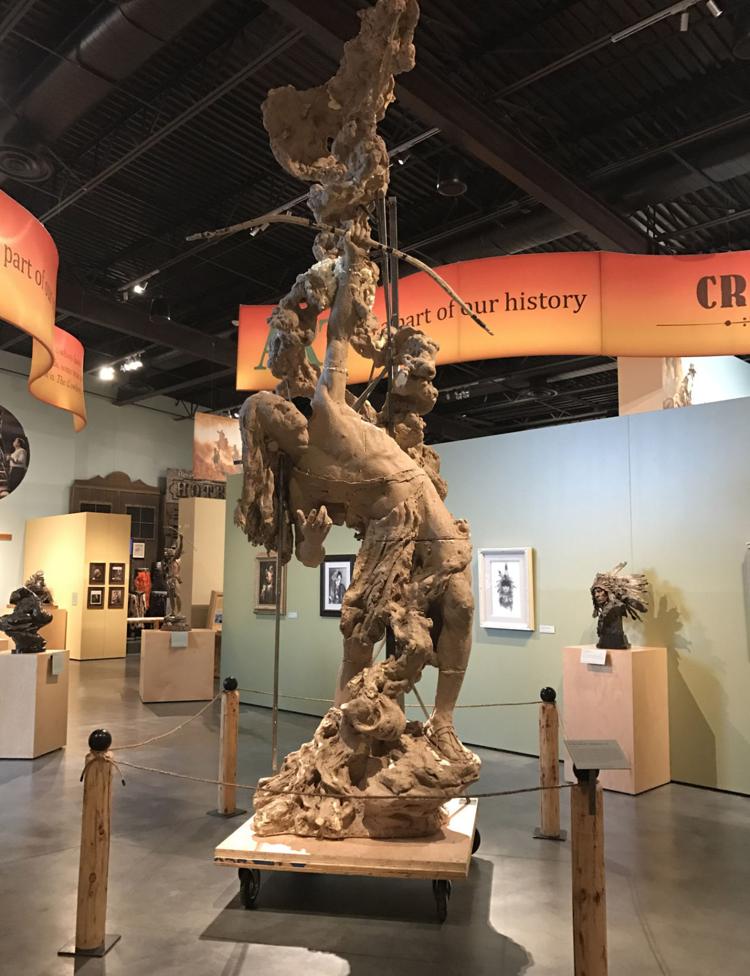 While there, walk around Old Scottsdale and the Arts District, where you'll find more than 60 art galleries and museums. Some are dedicated to the Old West, some to Native American art, some are contemporary and some are a mish-mash of everything. You'll also find souvenir shops and plenty of restaurants.
DINING
In Old Scottsdale, we dined at the lively Old Town Tortilla Factory, with its fountain, twinkling lights and space heaters (nighttime temps were in the 50s). The food was so-so, but the atmosphere was worth it. For an amazing meal in the same area, chefs Matt Carter and Brian Raab at the Mission put out modern Latin cuisine with a French twist. After tableside guacamole on a patio with a roaring fire, we enjoyed Green Chile Duck Confit ($28), a perfect example of the merged cooking styles.
Dining is booming in Scottsdale, says McMurchie of Experience Scottsdale. The city has about 800 restaurants for a population of 235,000. "I think it's a young community still trying to figuring out who it's going to be, so you can be a young chef, a maverick, trying new things and come here to help define what kind of food city this is going to be."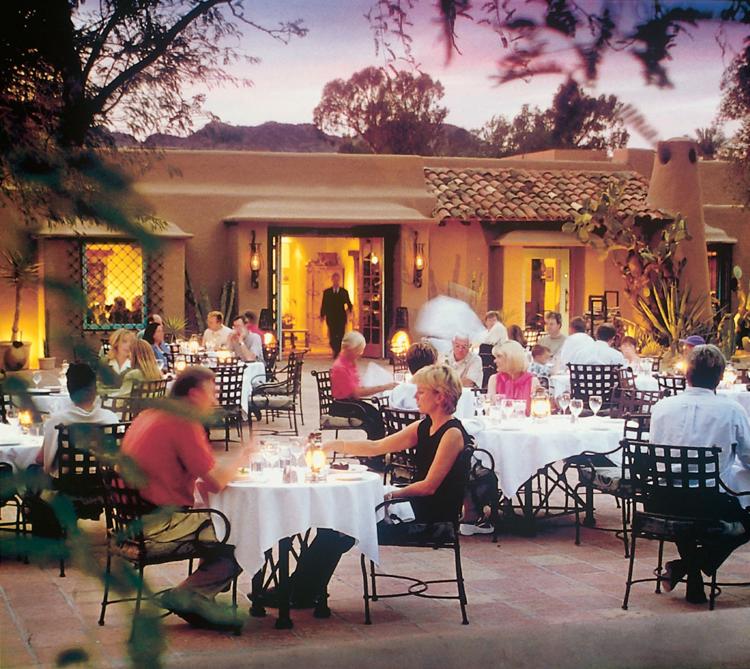 At Lon's at the Hermosa Inn (hermosainn.com/lons), you'll find another of those chefs in Jeremy Pacheco. Our waiter told us the restaurant uses as many locally sourced ingredients as possible. The restaurant bills itself as globally inspired Arizona food, and nowhere is this more evident than the Himalayan Salt Seared Ahi Tuna, served sizzling with cilantro, pickled onion and yuzo-soy sauce ($18), and the divine sea bass entree served with Kauai shrimp over a bed of saffron farro risotto cooked with chorizo ($38).
For a cheaper eat, one of the best meals I've had in a long time came from — of all places — a gas station. The Thumb serves up award-winning barbecue that caught the attention of the Food Network show "Diners Drive-ins and Dives." Its Pigs & Grits features crispy pulled pork over creamy grits in a cast-iron skillet and topped with local cheddar and jalapeño bacon ($10; thethumb.com).
OTHER THINGS TO DO
OdySea Aquarium • In a complex with a butterfly house, Dolphinarium (where you can swim with dolphins) and plaza with fountains and eateries, is the OdySea Aquarium, which just opened in September. From the minute you walk into the lobby, with its giant fish-filled ornaments hanging from the ceiling, you know you are in for a treat.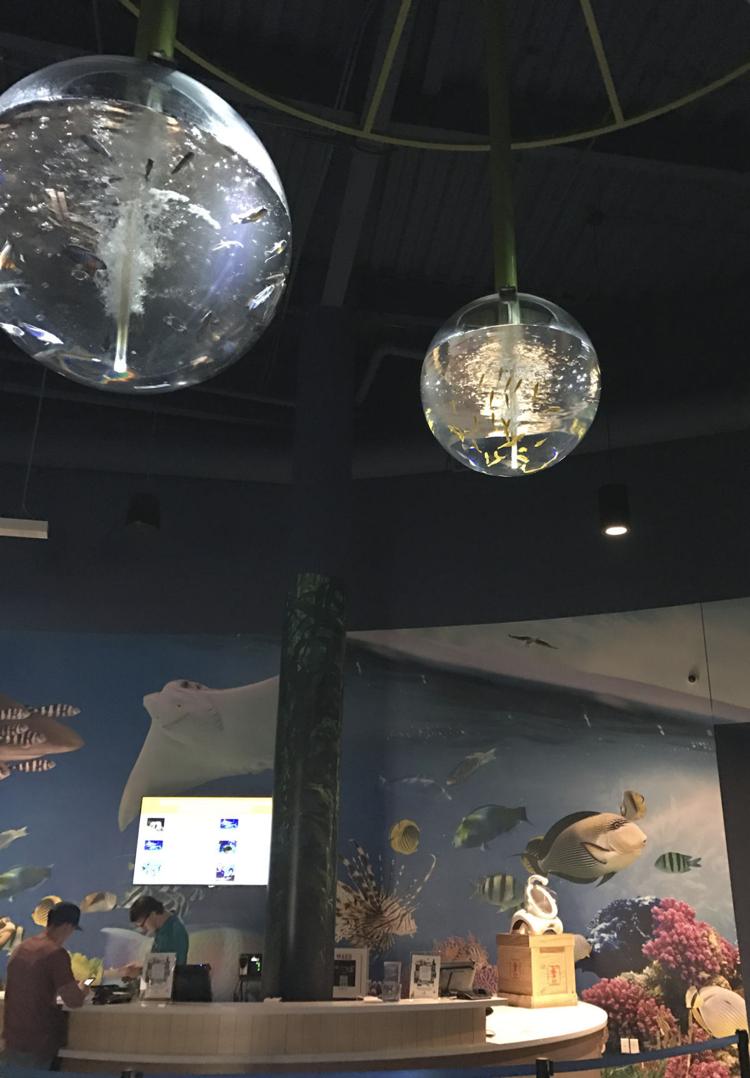 The aquarium has all the requisite attractions — a few nice tanks and exhibits on rivers — as warmups. Then there are stingrays and tropical fish (which you can pay $99.95 to swim with) and a touch tank. Playful penguins and otters draw big crowds along the way.
But the lower level is where the action is: tanks of jellyfish, octopuses and a 3D movie movie, which precede the stunning Living Sea Carousel. Take a seat in the auditorium and your whole section turns as a screen opens on a tank filled with stingrays and other fish. After a short talk and viewing, your section moves to sea turtles. The next turn takes you to seals and sea lions, which dart in and out of the water, zoom by and wrestle with buddies. The final turn takes you to sharks, beautiful and ominous at the same time. ($34.95; odyseaaquarium.com).
Musical Instrument Museum • Much more than just a few instruments in glass cases, this museum's goal is to bring together cultural music interactions. You wear headphones as you tour the exhibits, immersing yourself in their sounds while reading about them and viewing the craftsmanship of instruments from all over the world. You can also see artifacts and instruments from famous musicians: Johnny Cash, John Lennon, Eric Clapton. In the experience gallery, you can bang a gong, strum a guitar or pluck a harp, making this a fun destination for people of all ages ($20; mim.org).
WHERE TO STAY
To truly feel a world away, book a stay somewhere in Paradise Valley. Pretty much one main road goes through the valley, with the famed Camelback Mountain looming brilliantly on one side. We stayed at the glorious Sanctuary at Camelback Mountain Resort & Spa. With its infinity pool, trendy restaurants, spectacular view and first-class spa and fitness classes, it's no wonder it draws upscale travelers from around the world.
Travel + Leisure Magazine named it Arizona's top resort in 2015. The rooms, or casitas, are an architectural wonder, seeming to draw from some of the organic teachings of Wright himself. The Sanctuary has 109 casitas and eight private homes. Ours featured a living area with fireplace, bedroom, a large deck, a huge bathroom with luxury shower and a tub, complete with bath salts and a loofah, that looked out a window onto the living area, and if the living room curtains are open, that mountain view.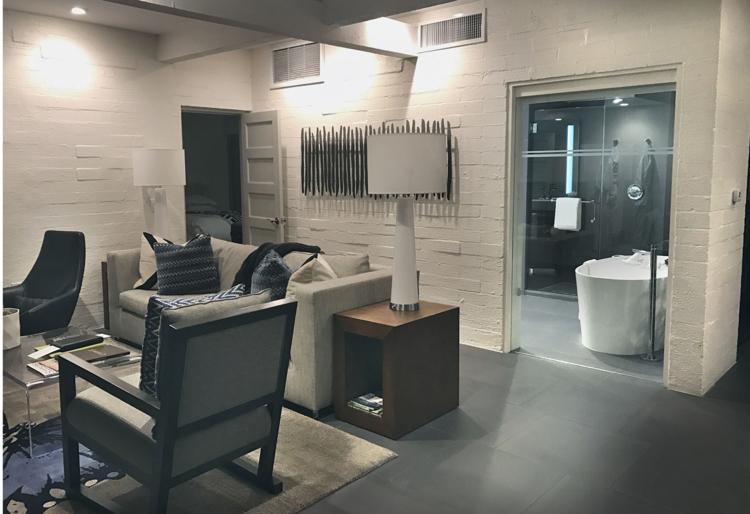 Perhaps the best part of this trip was a night spent on the deck, in a lounge chair, a glass of wine in hand watching the sun set over the mountains, cacti dotting the landscape above and below. For a Missouri girl, it always comes back to those cacti.