Branson may be Missouri's least secret destination. The self-proclaimed live music capital of the world is tourist destination No. 1 for folks from all over the Midwest with its star-studded shows, flashy museums, zip lines and, of course, Silver Dollar City. 
But tucked away from Branson, just to the southwest sits Table Rock Lake and its shining jewel, Big Cedar Lodge. Table Rock is nearly as big as Lake of the Ozarks, with 960 miles of shoreline, but it's more subdued. Not so many bars, not so many people. And you can enjoy it with your own boat or rent one from Big Cedar's Bent Hook marina. Or grab a free (to overnight guests) kayak, canoe or paddleboat and explore the waters. 
Recently named Travel + Leisure's No. 1 resort in the Midwest, Big Cedar continues to grow and impress. Opened in 1988 by Bass Pro founder Johnny Morris, the 4,600-acre resort now has a variety of rooms, from the basic economy room starting at $129 a night to the rustic chic two-bedroom log cabin with a loft that starts at $429 (and a few even more pricey). 
Originally Morris intended the resort as a fishing camp for Bass Pro employees. "But as he was building it, he thought the public would enjoy it,"  says Jeff Wilhoit of Big Cedar, our guide for the day. Wilhoit isn't the first person I've heard call Morris "the Walt Disney of the outdoors." And the resort, much like Disney's kingdoms, is magic for families. 
At Big Cedar you'll find an elegant spa, mini golf, beach access, beach volleyball, fishing, five swimming pools including one with a fantastic lazy river and a series of activities including bonfires, movie nights and, for a small, fee, nighttime scavenger hunts.
Though some city folk may balk at rooms with taxidermic animals, the accommodations are quite upscale. Our two-bedroom cabin featured brick-floored showers, a wood-burning fireplace made of stone (love that campfire smell), soaring ceilings and comfortable beds. It also had a nice deck with a stunning view of the lake.
The resort's newest edition is Fun Mountain, a 50,000-square-foot building of games. It has a playground and ropes course for younger kids, an underwater-themed bowling alley, billiards, golf simulator, laser tag with a twist (you add points by shooting animal mounts), arcade, spinning and flipping bumper cars (the seats rotate 360 degrees both horizontally and vertically), a bar and a restaurant. Coming soon are a multistory outdoor ropes course and a go-kart track. 
The facility isn't cheap (a game of laser tag is $10 per person, for example), but it's a needed respite from bad weather and perfect evening entertainment without having to go into Branson. In fact, you really never need to leave Big Cedar; with a handful of restaurants, Table Rock Lake and the other amenities, it would be easy to spend a week just at Big Cedar, especially if you include its other properties: Top of the Rock, Dogwood Canyon, the Bass Pro Shops Outdoor Shooting Academy and golf courses.  
Dogwood Canyon: Located about 20 minutes from Big Cedar Lodge, and owned by Morris, Dogwood Canyon Nature Park is a 10,000-acre slice of nature heaven. Entry fee to the park is $10 per person; you can pay extra to rent bikes or Segways, go trout-fishing, ride a horse or take a tram on a two-hour ride past bluffs, waterfalls, hand-crafted bridges and into a wildlife area with bison, elk and longhorn cattle. A flash flood this spring washed out parts of Dogwood Canyon, but it's expected to open again this fall. 
Top of the Rock: In 2014, Morris opened Top of the Rock, which is like a mini theme park for grownups. Probably best known for its golf course, which hosts the Senior PGA Legends of Golf tournament every year, it's also known for the giant sink hole that occurred there. Morris has chosen to keep digging the sinkhole in the hopes of finding a secret passageway and uncovering a massive cave system. Top of the Rock also features the elegant Osage restaurant and a more casual Mexican restaurant fitted into Arnold Palmer's old barn (moved to the location), a practice golf course, pro shop and the Ancient Ozarks Natural History Museum.
The museum features much of Morris' own collection of Native American artifacts as well as skeletons of a woolly mammoth, a saber tooth cat, a giant ground sloth and prehistoric cave bears. Throughout, extinct animals like the bear dog and terror bird come to life in dioramas created by the same folks who did the exhibits at Chicago's Field Museum. Recent additions to the museum include a Civil War room with not only uniforms and weapons, but also a locket with a piece of Abraham Lincoln's hair as well as a flag used in his funeral. It's hard to believe 75,000 treasures sit below the shops and restaurants, stone fireplaces and sculptures that make up Top of the Rock. "It's like the Smithsonian Institution right here in the Ozarks," Jeff Wilhoit said. 
If you really want to experience the beauty of the Ozarks, don't miss Lost Canyon Cave and Nature Trail. You rent a golf cart ($25 per adult; $12.50 child) and head off for a one-hour-ish adventure on nature trails where you cross bridges and catch gorgeous vistas. The highlight is when you drive into a cave with a four-story waterfall and a bar with lively bat-named drinks for kids and adults.
Bass Pro Shooting Academy: Overnight guests at Big Cedar can head to the new Bass Pro Shooting Academy, designed for all skill levels. Trap shooting, skeet shooting and sporting clays, (described to me as like a golf course with clays that mimic the movements of various animals) are available. There is a drool-worthy assortment of guns to choose from.
Golf: In addition to the course at Top of the Rock, Big Cedar operates Buffalo Ridge course a few miles away. As befitting the name, buffalo roam on the outskirts of the course. Opening soon is the Mountain Top course designed by Gary Player. It's a first-of-its-kind 13-hole par-3 course designed for families with tees in different places for different size players. 
---
MORE HIDDEN GEMS IN MISSOURI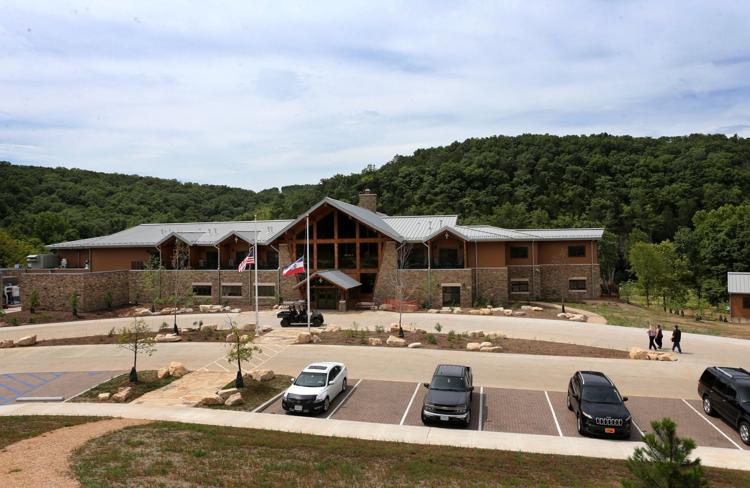 Echo Bluff: On land that was once Camp Zoe in Shannon County is a relatively new state park, Echo Bluff. There, you'll find a new lodge, restaurant, campgrounds, cabins, a playground and more amid the trails, caves and creek of the park. Float nearby Current River or fill your days with swimming, hiking and birding. mostateparks.com/park/echo-bluff-state-park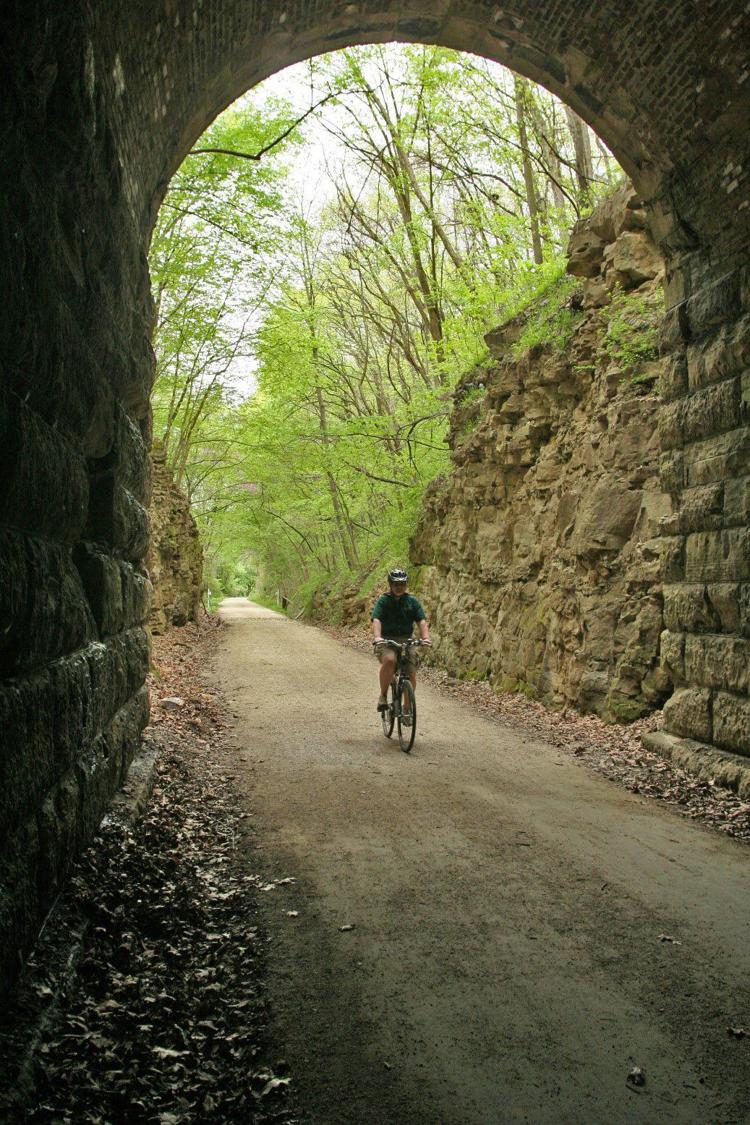 Rocheport: Just outside of Columbia, Mo., the small town offers bed-and-breakfasts, quirky shops and bike rentals at the entrance to the Katy Trail, with its bluffs and views of the Missouri river. Stop in at Les Bourgeois Bistro & A-Frame for wine and a view of the river. rocheport.com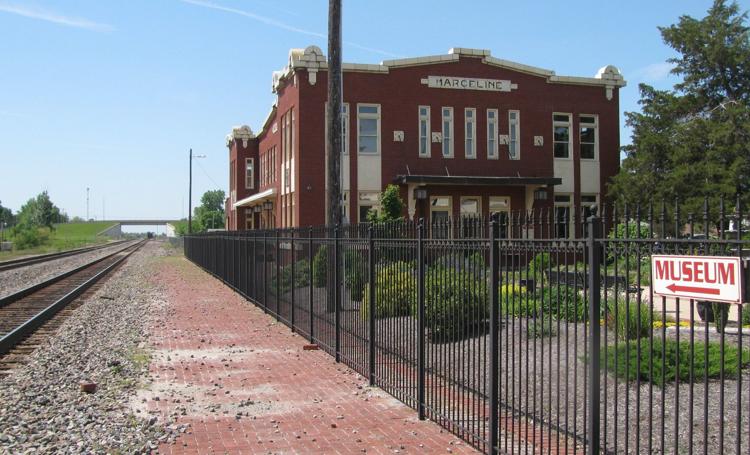 Marceline: Walt Disney was only 5 years old when his family moved to Marceline and 9 when he left, but the north-central town had a profound impact on his life. Check out the Disney Home Town Museum, where you'll find a unique collection of Disney family effects. Also visit Disney's "dreaming tree" behind his boyhood home, the Uptown theater, which was the location for two Disney movie premieres and the Walt Disney Post Office. marcelinemo.us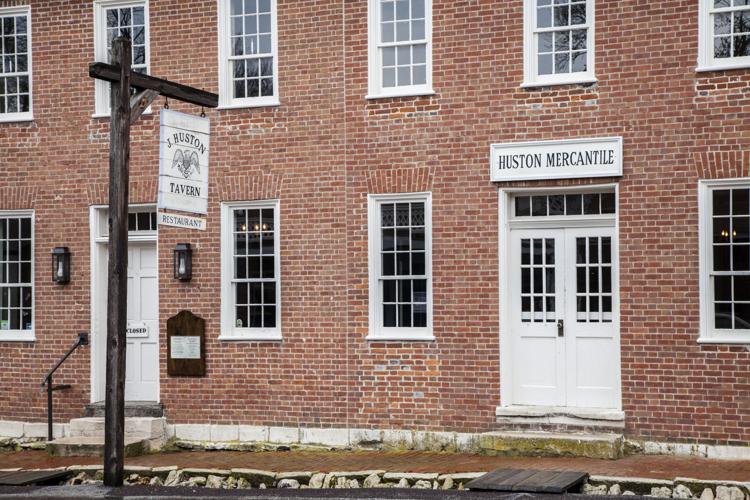 Arrow Rock: In central Missouri, you can tour the home of noted Missouri artist George Caleb Bingham. The home, and much of the tiny village of Arrow Rock, remains as it was in Bingham's day. Just four blocks wide by eight blocks long, the entire village has been designated a National Historic Landmark, recognizing its association with Bingham, Westward Expansion and the Santa Fe Trail. Visit antiques stores, taverns and the popular Lyceum Theatre. friendsofarrowrock.org.
From staff and freelance reports
Amy Bertrand 314-340-8284
@abertrand on Twitter
GET OUT OF TOWN with our weekly newsletter full of tips, tales and reviews.