Tan-Tar-A resort at Lake of the Ozarks was known as a rustic retreat, wooded and woody. It's been undergoing a gradual remodel for the past year or so, and on May 1, full of bright colors and fun themes, it will officially open as Margaritaville Lake Resort, Lake of the Ozarks.
The 494-room Osage Beach resort has been open throughout the multimillion dollar renovation, but the finishing touches and the official name change will turn it into a Margaritaville hotel, the chain of resorts named for singer Jimmy Buffett's best-known song.
It joins a growing list of Margaritaville hotels located primarily in coastal vacation spots, but also in the Smoky Mountains area.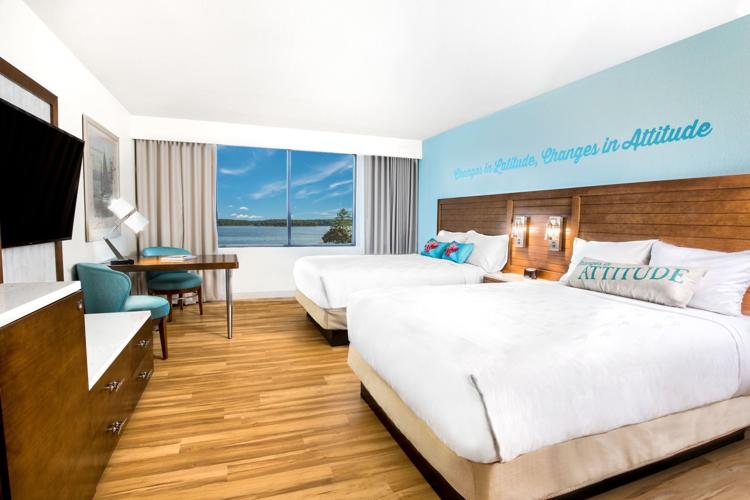 A few changes have already taken place including room and lobby renovations. The rustic Black Bear Lodge Restaurant has been turned into the breezy JB's Boathouse Grill.
"You'll notice the change when you first drive into the property," says Fred Dehner, longtime general manager. "There will be a huge sign, right in front of the front entrance. We are cleaning up landscaping; we've done a lot of painting." He called it lighter, brighter and more fun.
"We are turning it into a resort island oasis," says Ann Walters, director of sales.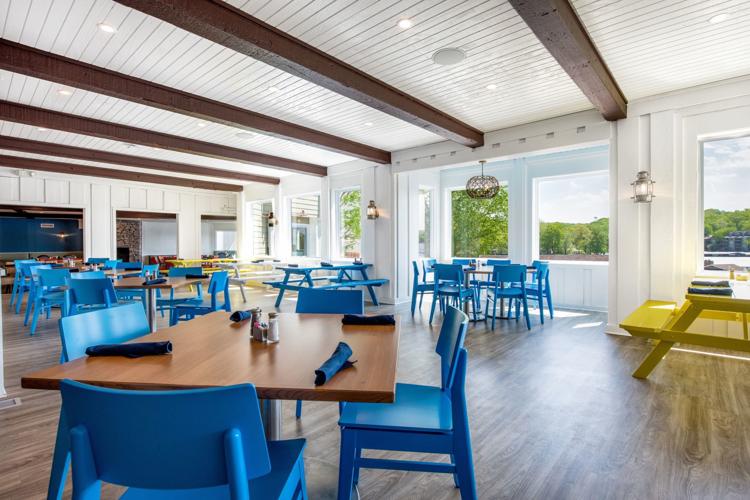 When it opens, visitors will find a renovated lobby with a new bar called License to Chill. The exterior has been painted, new roofs added. And there's the lakeside pool with a swim-up bar and tiki bar.
The new Landshark Bar & Grill will open early next month right on the lakefront. Additional boat slips have been added, and more rentals of boats and water gear are available. The indoor waterpark, horseback riding, golf courses and bowling alley also remain, but they've been rebranded to fit with the new themes.
"The resort looks great," says Dehner. "It's a change from what we had before. It's brighter and more exciting. It feels like an entirely new place, a new destination. ... The lake is thrilled about it and about the change.
"The whole experience on the lakefront is going to be amazing."
Dehner says that though the new resort has a breezy feel, it's not abandoning its lake roots. "We are incorporating the local," he says. "It's a Margaritaville lifestyle," in an Ozarks setting.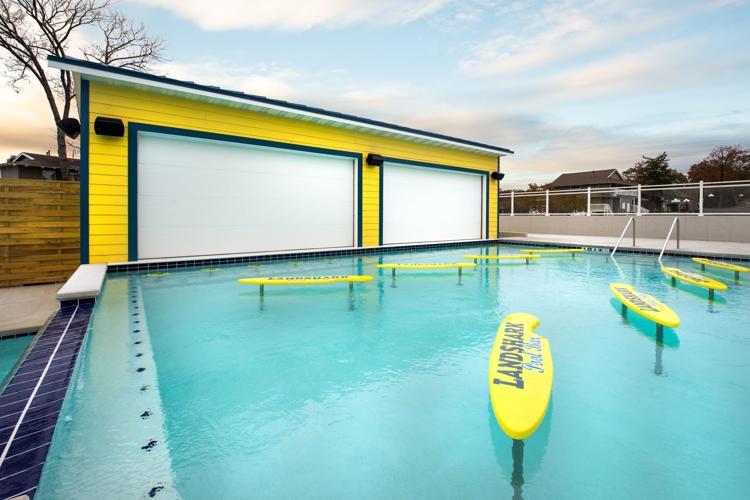 He also adds that it will remain a family-friendly resort, "with so much to do and so many opportunities, there will be limited reasons to leave the property."