'I feel like I'm at the beach," the woman behind me in line for coffee at Margaritaville Lake Resort said. "The music, the water, the TV (which was playing beach scenes). I love it."
Her friend (or co-worker — they were in business attire, so they were probably there for a conference) was more cynical. "But we're not at the beach; we're at the lake."
"I don't care," the first woman said. "This place makes me feel like I'm there."
I smiled at the first woman as I grabbed my mango smoothie. "I agree," I whispered to her.
"That's certainly the idea of it," says Ann Walters, director of sales at the resort. "It's laid-back. We want you to feel like you are at the beach."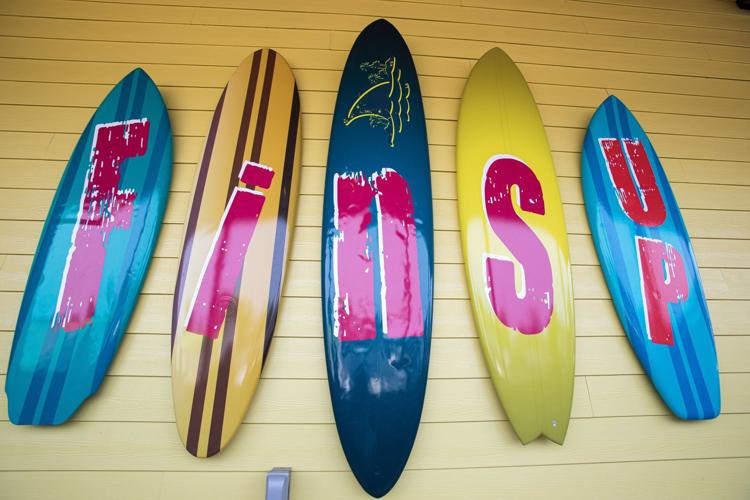 On May 1, the venerable Tan-Tar-A resort officially became Margaritaville Lake Resort, Lake of the Ozarks. Tan-Tar-A, which opened in 1960 as the first major resort at the lake, was developed by St. Louis homebuilder Burton Duenke. In the 1970s, the resort was sold to Marriott. In July 2017, Driftwood Acquisitions and Development took over; the Miami-based management company announced that the resort would be rebranded as part of the Margaritaville chain, named for Jimmy Buffett's song.
"But we really want people to know that we are still family-friendly," Walters says.
Some organizations originally balked at the name change, worrying that a place with an alcoholic beverage in its name is more about partying.
"When the press release came out that Tan-Tar-A was rebranding as a Margaritaville Resort, the comments on the stories were brutal!" Walters says. "Many readers were saying that their school district wouldn't be able to hold their conference at a Margaritaville property due to the name. That hysteria has died down, fortunately. We haven't lost any bookings due to the new name of the property. We are telling our group customers that the property has the same great meeting space and the same great staff that will provide a successful conference or event to any group."
My family and I traveled to the 494-room Osage Beach resort 185 miles southwest of St. Louis for a weekend getaway earlier this month.
There was no raucous partying, even though the Blues were in the Stanley Cup Final. And I felt safe enough letting my sons, ages 12 and 14, roam the property together to go to the arcade, play mini-golf or get ice cream.
What's new
Though nearly the entire property has been remodeled, it's the new Landshark complex that stands out. Developers cleared a few of the cabins along the water. The beach remains, full of colorful Adirondack chairs, beanbag-toss games and a fire pit. But surrounding it, you'll find outdoor and indoor seating for Landshark Bar & Grill, a chain restaurant that's part of the Margaritaville/Jimmy Buffett family. Burgers, fish tacos, nachos, and various grilled and fried foods fill the menu. The adventurous drink menu includes a variety of beachy cocktails, but be sure to try the Spicy Mango Rita with tequila, Ole Smoky Mango Habanero and a house margarita blend.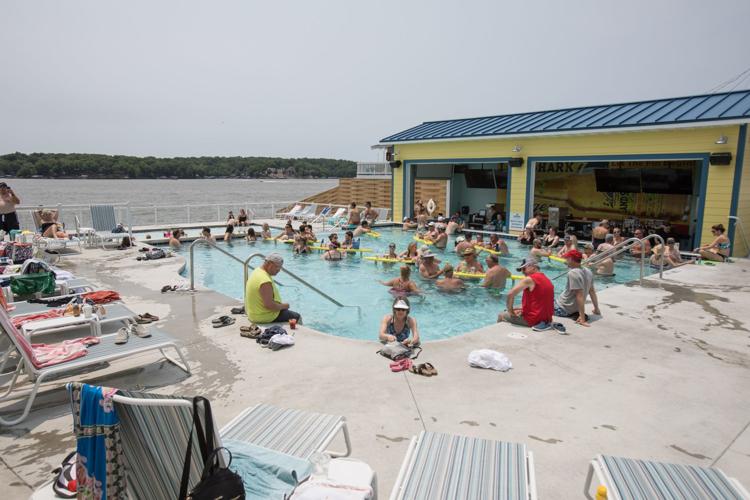 Enjoy your drinks in the indoor restaurant, at the bar, at the outdoor tables or even in the swim-up pool bar next door. Part of the new complex includes two new pools: One, closer to the lake, is for families; a 21-and-up pool with a bar sits next to it. There, surfboard-shaped tables are scattered through the pool, and stools allow you to sit half-submerged at the full-service bar. If your kids are confident swimmers, you can enjoy your Rum Runner at the swim-up bar while watching the kids play in the adjacent pool.
The whole complex was built next to the original main pool, known for its fun waterslide, which remains. A new tiki bar is reminiscent of ones in the Caribbean, with the bartenders in the center, stools all around and tables under a thatched roof.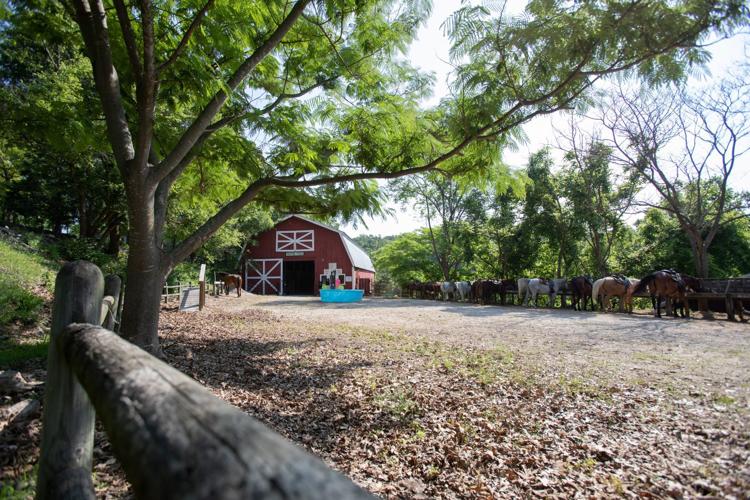 Horseback riding • As you enter the resort, past the colorful, breezy signs, the first thing you see is a reminder that you're still in the Ozarks: a big, red barn. Look closely and you may see a horse's tail swishing from the stalls. My kids loved the idea of an hourlong trail ride, so when we checked in, I headed to the concierge desk to book a ride. The excursions are $45, and pony rides are available for younger kids.
Golf • You can golf three ways at Margaritaville. The easiest is an 18-hole mini-golf course along the hill in the middle of the resort. It has water features and extends into a wooded area with an old chapel sometimes used for weddings. There is also a nine-whole regular course, appropriately called 9-Hole. (Though most of the resort is walkable, it is hilly; visitors can ride shuttles or golf carts driven by staff anywhere on the property.) Outside the front gates is the main course, the Oaks. It has a putting green, a driving range, 18 holes and a clubhouse where you can rent clubs and get snacks and drinks.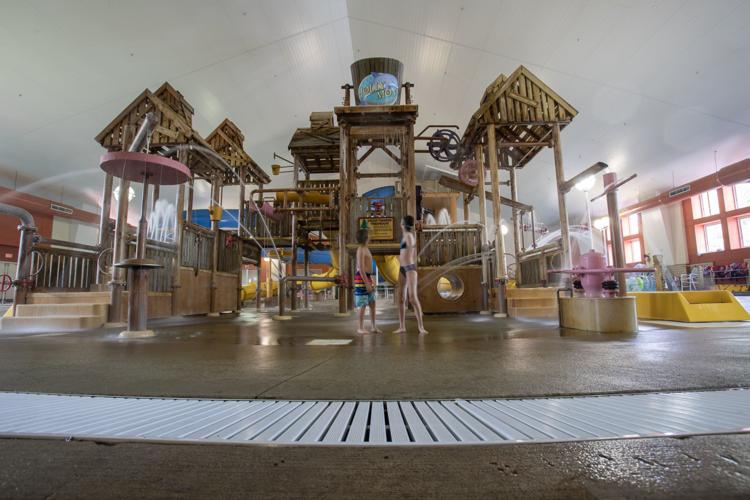 Beacon Building • A variety of kid-friendly activities can be found in one of the main buildings on campus. Here, you'll find an arcade with all the basics — shoot-'em-up games, air hockey, Skee-Ball — where you can win prizes. Down the hall is an old-fashioned bowling alley. My kids got a kick out of counting the pins and keeping score ourselves. It's only $5 per person; if you ask, cosmic bowling is available, with a light show.
Water park • Across from mini-golf you will find the 20,000-square-foot Jolly Mon indoor water park, not quite as big but in the same vein as the one at the Great Wolf Lodge resorts. There are two big slides that my kids and I loved and a lazy river, where I spent about an hour floating with the current. The highlight is a three-story treehouse with slides, bridges, water blasters, tunnels and a 600-gallon tipping bucket. It's $17 per day for hotel guests.
Spa • Enter through a nondescript building with a secret swimming pool, hot tub and giant windows overlooking the trees and lake. It's secret because no one else was there (it was a nice, sunny day) but also because I had seen no signs for it (though I'm sure they exist). The spa is also hidden there, still awaiting its Margaritaville update, but the services — Aveda wraps, massages, body polishing, etc. — are perfect for any getaway.
Get on the water • You are at the lake, and what do most people do at the lake? Get on the lake, of course. Margaritaville has a marina where visitors can rent pontoon boats, paddle boats, wave runners and more. Prices vary, but a pontoon boat is a reasonable $75 an hour (plus gas). If driving isn't for you, Tropic Island Cruises depart nearly every day for a guided cruise around the lake.
The rooms
Most of the regular hotel rooms have been renovated with light-blue walls, beach artwork, plush bedding, back-lighted mirrors and hardwood floors.
As anyone who has tried to fit four adults (or adults and teens) in a single room knows, the double king rooms are a stroke of genius not seen at many hotels. Here, there are 142 of them; each also includes a sofa sleeper. Room prices vary based on season and room type but run roughly $109-$184.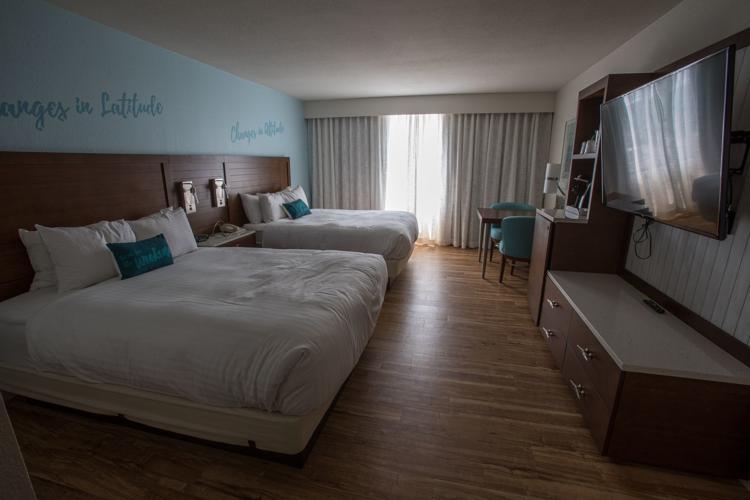 Dining
Aside from the new Landshark Bar & Grill, you'll find a handful of other dining options. Tan-Tar-A's rustic Black Bear Lodge Restaurant is now the breezy JB's Boathouse Grill with seafood options as well as a breakfast buffet with an omelet bar. Get pizza at Frank & Lola's or small bites at the lobby bar, License to Chill. Room service is also available.
But a highlight for us was the Windrose Marker 26, in a room where nearly every seat has a lake view. Chef Brandon Oker's menu — presented on LED screens that intrigued even my sons — includes a variety of seafood and other dishes that showcase his skill. The Mussels Marnieres appetizer ($16) combines basics like garlic, lemon and white wine with the umami of duck fat. The scallops ($35) are served with an apple and pickled fennel puree with golden raisins and blood orange.
The Tiki Hut also serves burgers and sandwiches, along with a handful of specialty drinks. Sit under the thatched roof with a drink in hand and Kenny Chesney playing on the speakers, and you may start believing, like the woman at the coffee shop, that you really are at the beach.
Margaritaville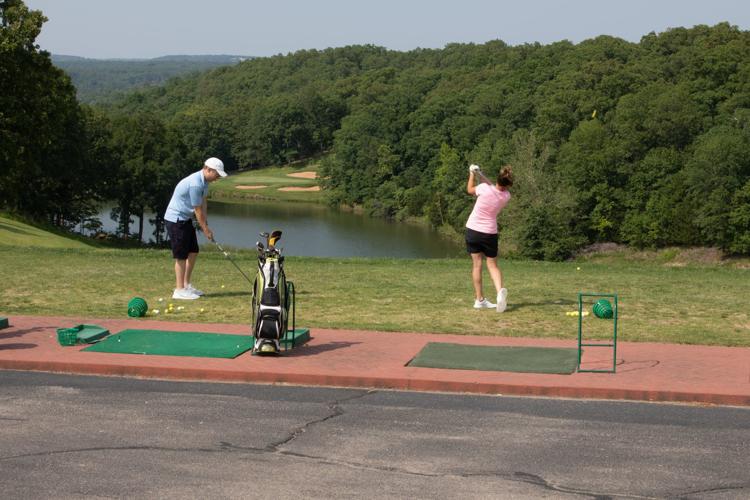 Margaritaville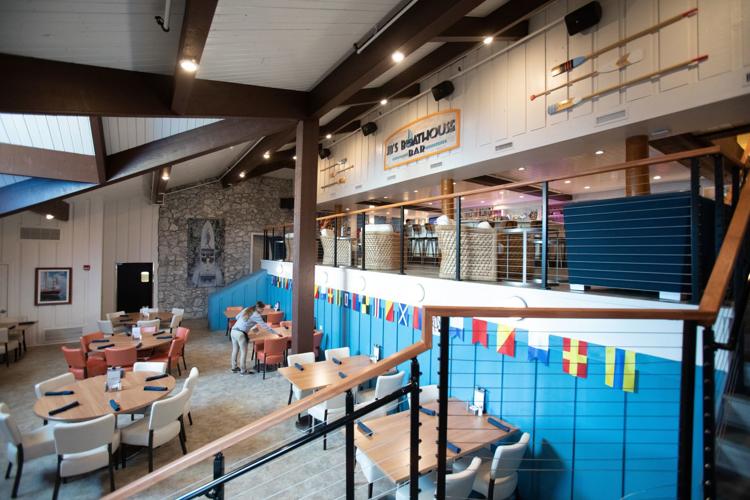 Margaritaville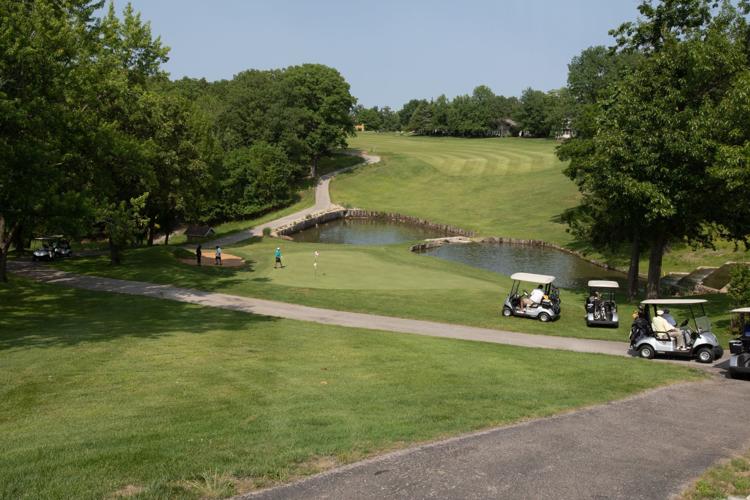 Margaritaville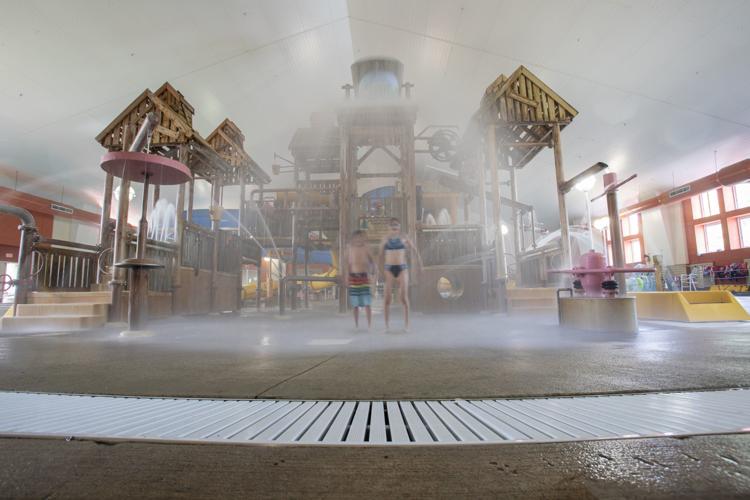 Margaritaville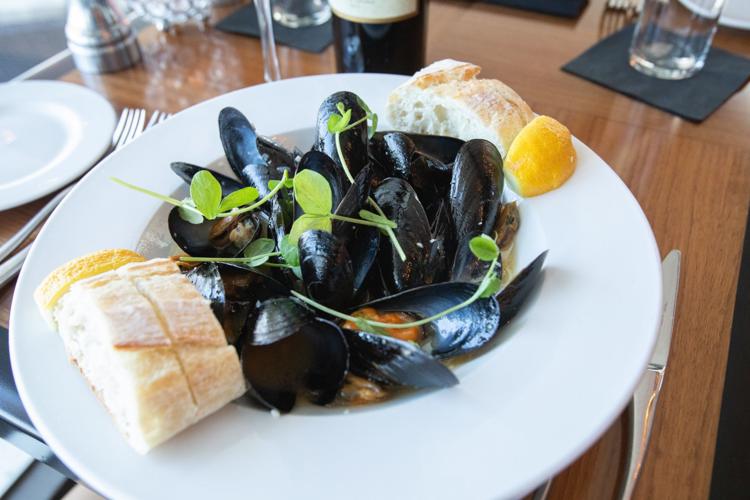 Margaritaville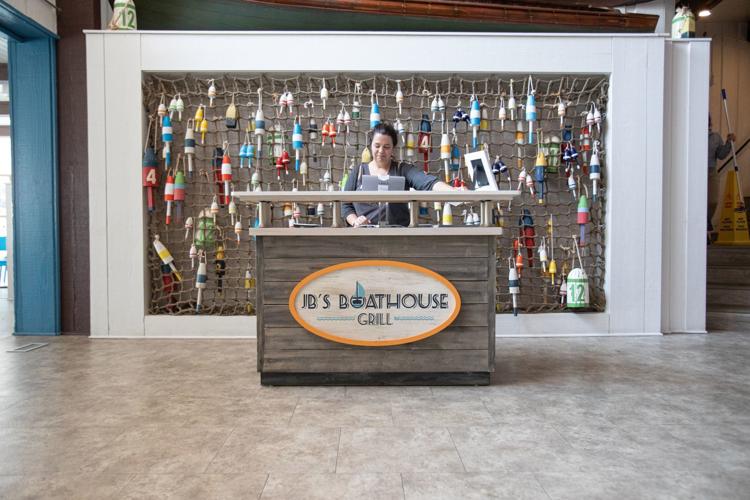 Margaritaville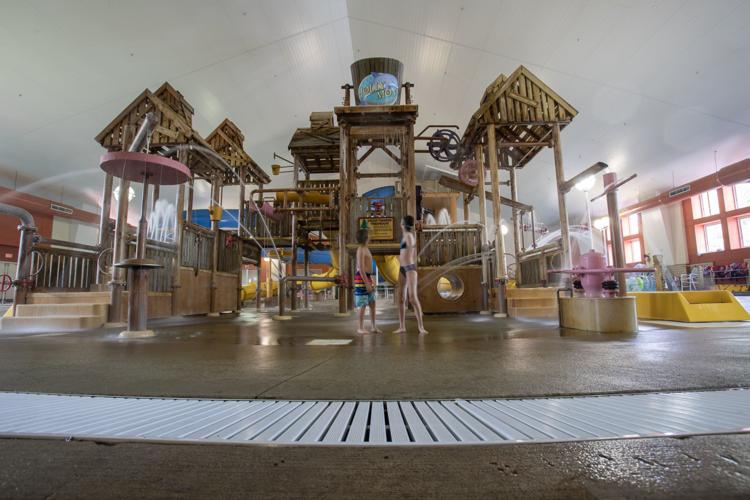 Margaritaville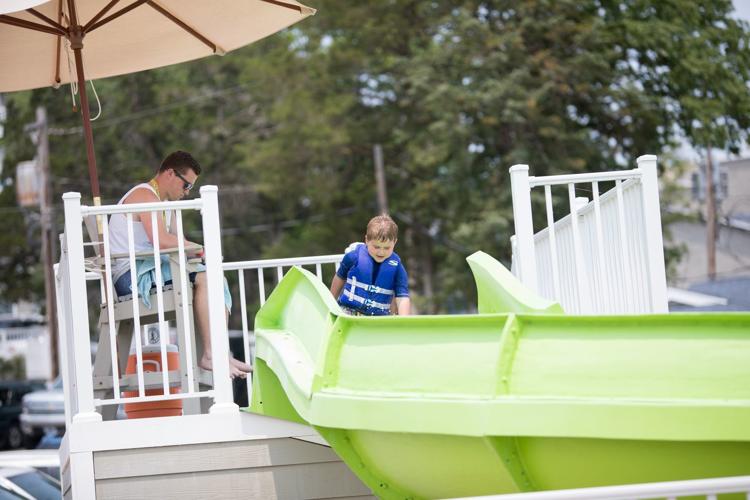 Margaritaville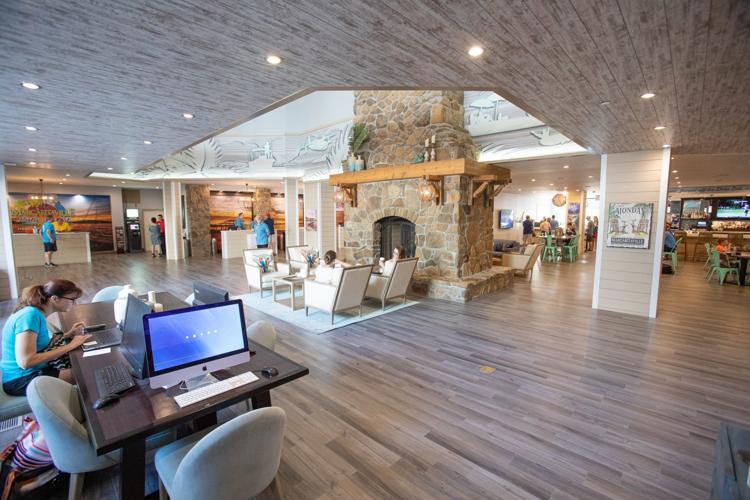 Margaritaville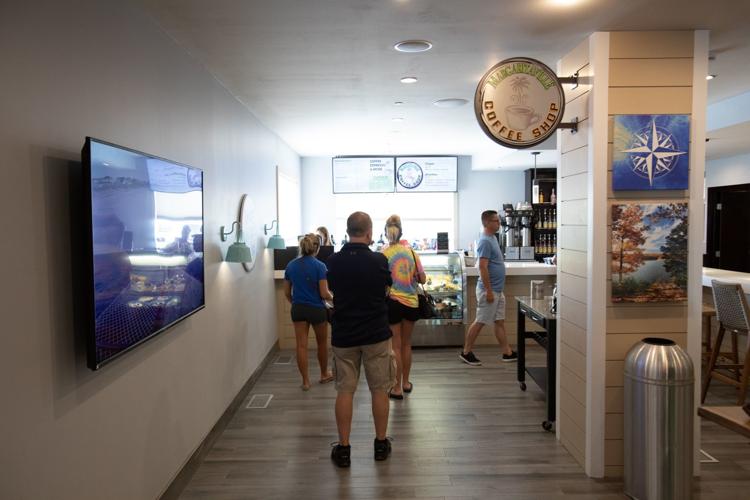 Margaritaville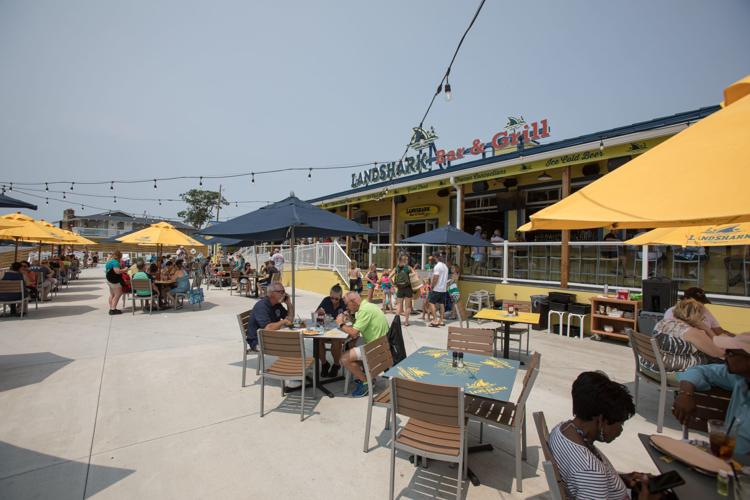 Margaritaville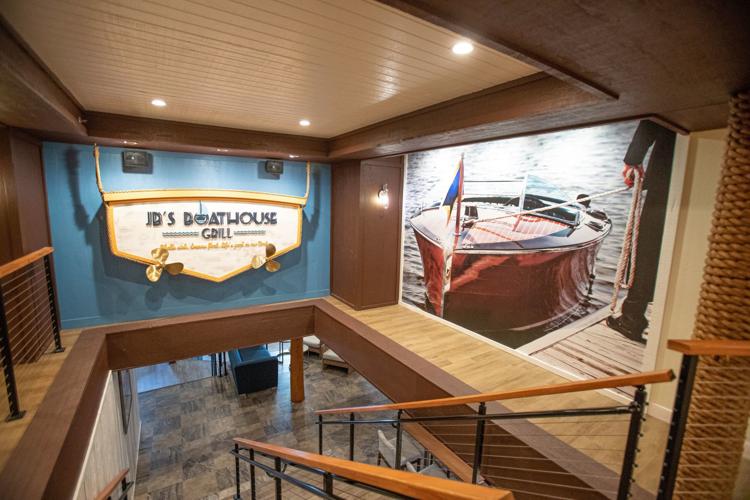 Margaritaville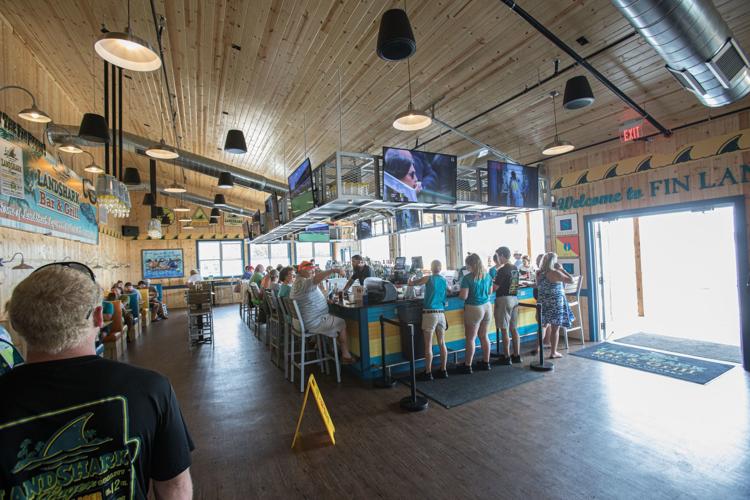 Margaritaville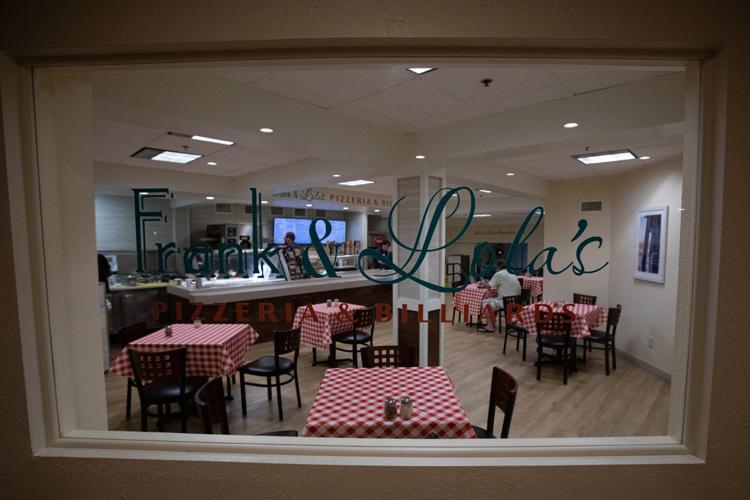 Margaritaville
Margaritaville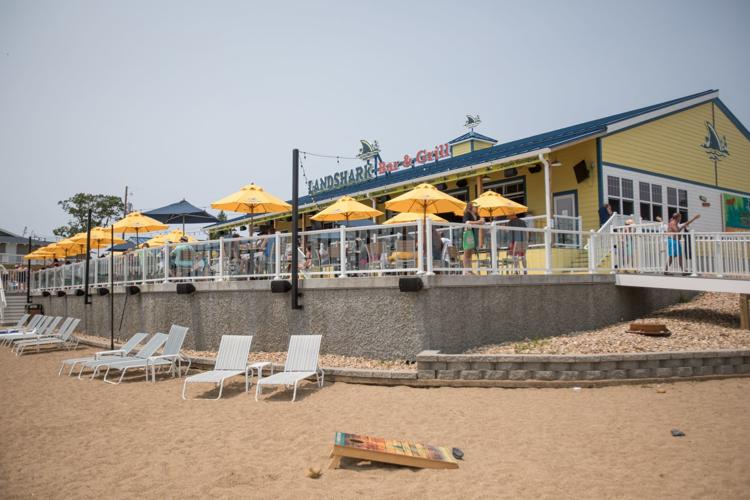 Margaritaville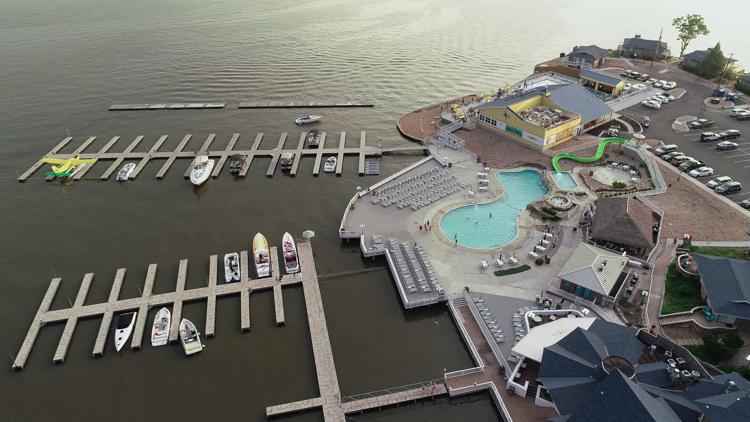 Margaritaville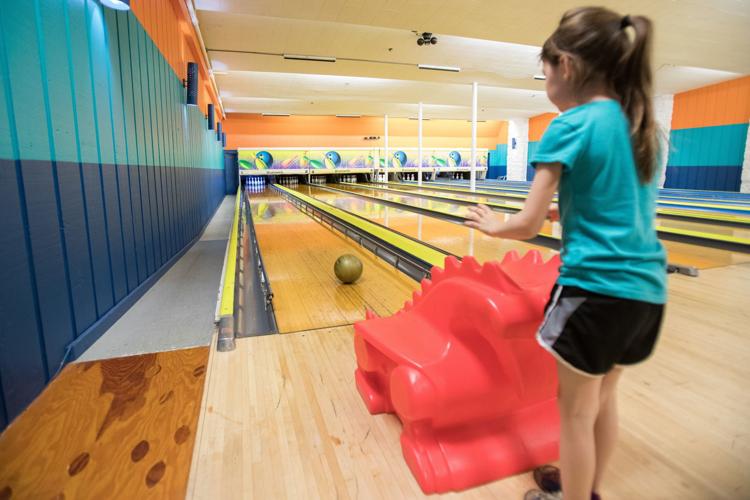 Margaritaville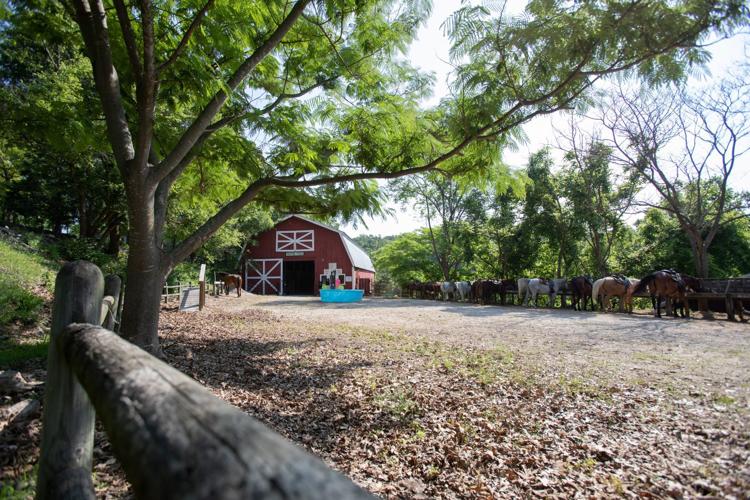 Margaritaville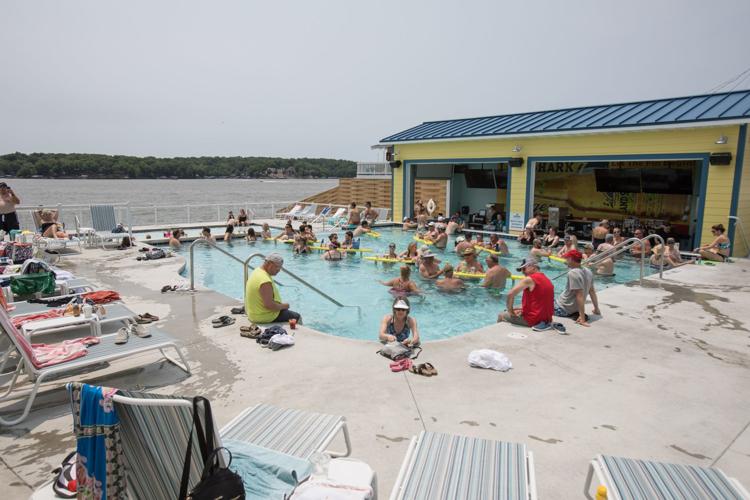 Margaritaville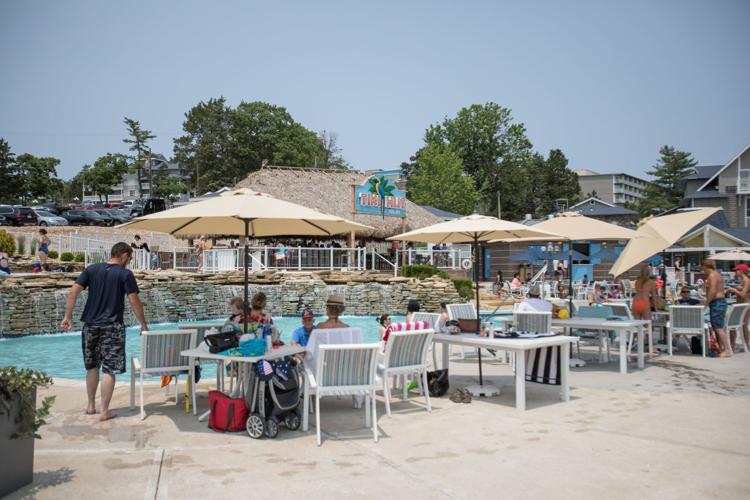 Margaritaville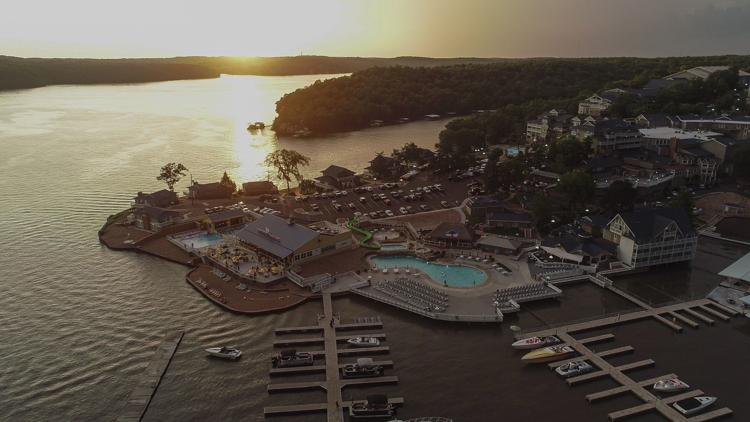 Margaritaville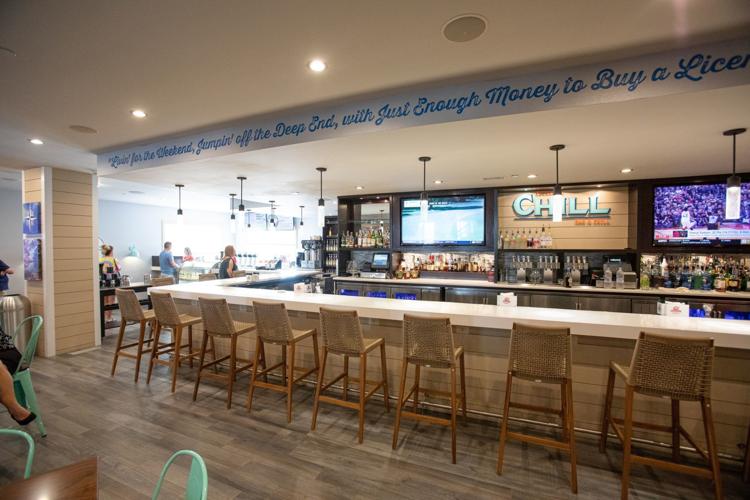 Margaritaville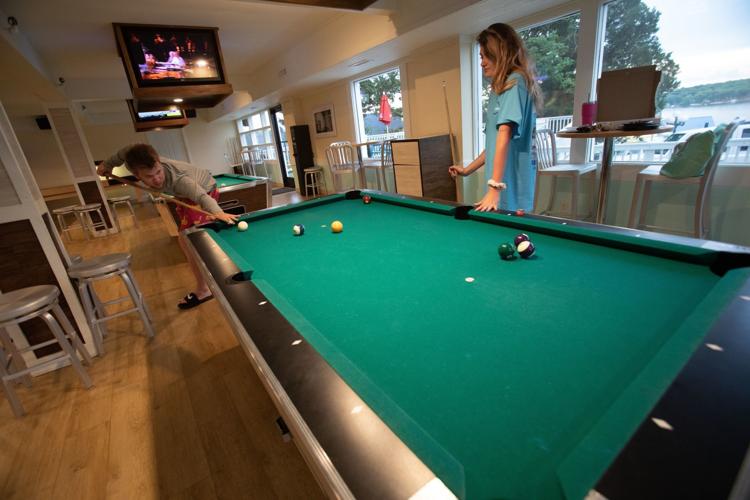 Margaritaville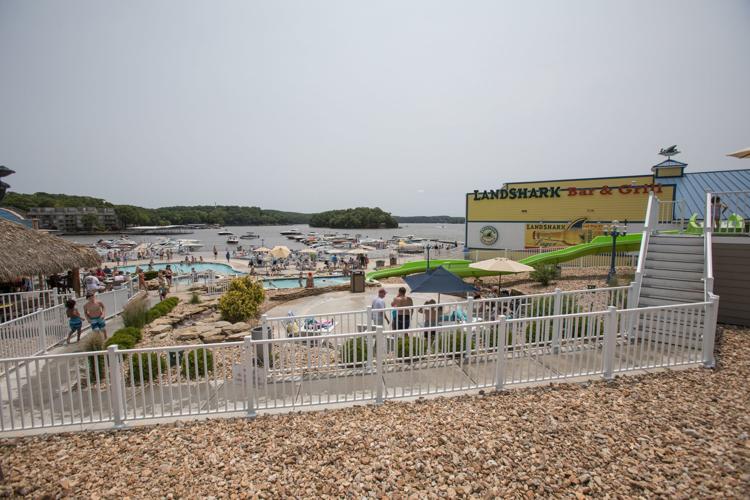 Margaritaville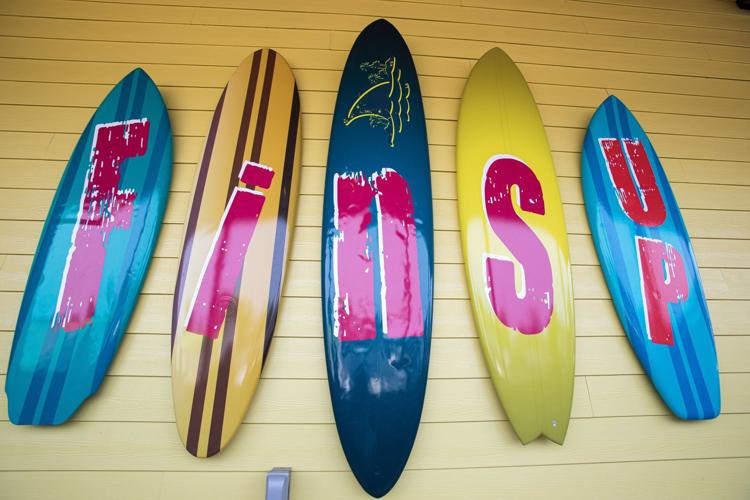 Margaritaville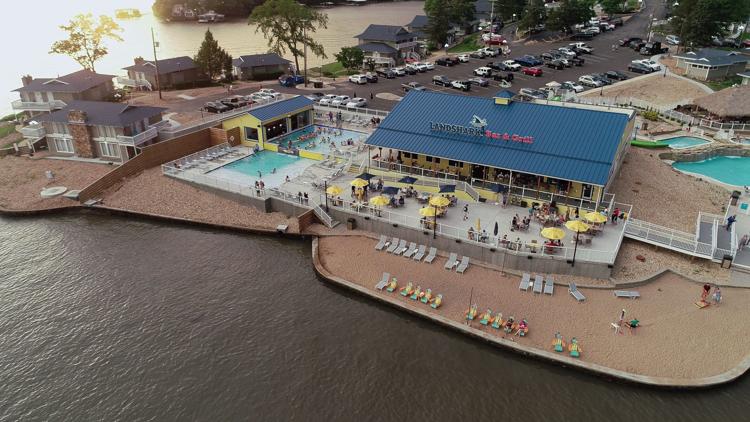 Margaritaville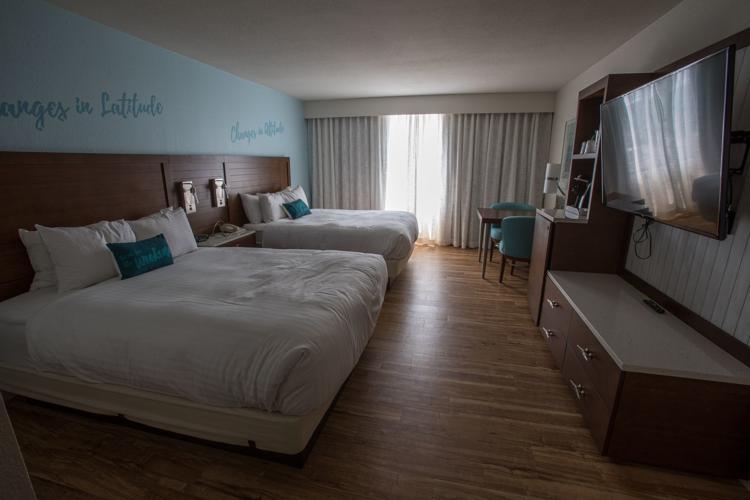 Margaritaville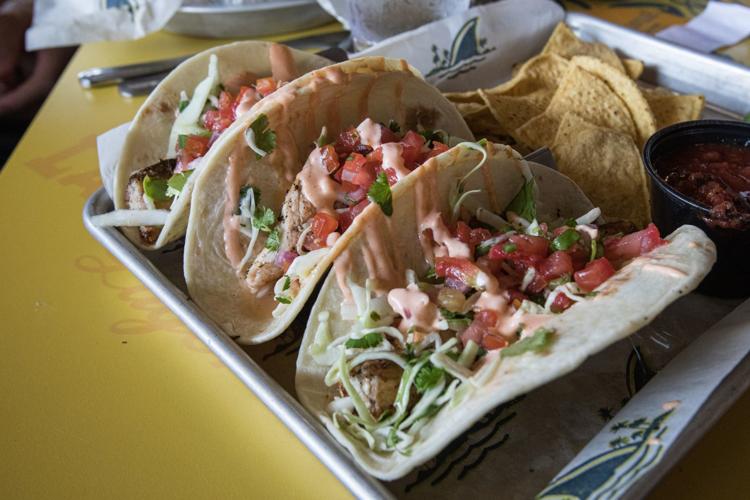 Margaritaville