DEARBORN, Mich. — If you are already ripping your hair out from all the wrapping, decorating and shopping, it's time to take a break and plan a magical trip that will let you soak in the season.
We went to Detroit for a weekend last winter; it's only an eight-hour drive or a quick one-hour flight from St. Louis. Instead of running around trying to see the whole city, we focused on just one thing: the Henry Ford, just outside Detroit in Dearborn. It's so massive it defies a noun in its name.
It's more than a museum, more than a living history village, more than a plant tour. Though it is certainly all those things. It's the largest indoor-outdoor museum complex in the United States and is visited by more than 1.7 million people each year.
And its Greenfield Village transforms each winter into a wonderland of holiday traditions and memories waiting to be made.
Greenfield Village and Holiday Nights
Let's start with what Greenfield Village is during the warmer months. It's a living history museum; its nearly 100 buildings make up what amounts to a small town. They were all moved to the location or re-created there; each has historical significance in its own right. You'll find everything here from crafters' workshops to a main street to a working farm (stinky pigs and all) to country homes. Costumed characters interact with the public and share historical and craft information.
The highlights here are many, and touring all the buildings would take longer than a day. While some are set up for hands-on learning, some interiors are walled off with clear plexiglass so you can see (but not touch) the furnishings.
• The Wright brothers' bike shop. Henry Ford bought it in 1937 and moved it from Dayton, Ohio.
• A replica of Thomas Edison's Menlo Park lab from New Jersey. Here, you can learn how to work a phonograph and other inventions.
• The courthouse from Logan County, Ill., where Abraham Lincoln once practiced law.
• A general store from 1857 Waterford Village, Mich. It was moved to Greenfield Village in 1927.
• The home where Henry Ford was born, which was moved to the location, and a replica of the factory where he built his first automobiles.
• Ackley Covered bridge, built in 1832 in southwestern Pennsylvania and moved to the village in 1937.
The village also contains a restaurant, a playground, a chapel, a lake with an island, a plantation, a carousel, and a railroad with a steam engine that gives rides around the property.
Henry Ford started the village in the mid-1920s "as a way to preserve an everyday way of life that he had seen disappear so quickly," says Jim Johnson, director of Greenfield Village and curator of historic structures. "The village was his attempt to preserve the workplaces, livelihoods and homes of mainstream Americans. ... There's really nothing like this on this scale."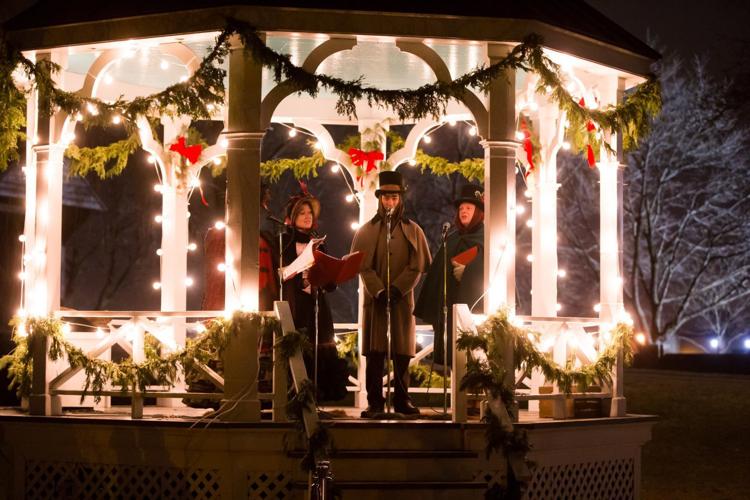 In the winter, Greenfield Village is closed except for special Holiday Nights, when a magical wonderland appears. It's sort of like downtown St. Charles, with the costumed characters and the roasting chestnuts and the warming fires where you can roast s'mores (those kits are sold separately). Attendance is capped at 6,000, so it doesn't seem crowded, but tickets for most nights do sell out.
You can tour many of the homes and buildings, some of which are decorated for the season, and see a few craft demonstrations. You can also take a carriage ride or even ride in a Model T. The ambiance is captivating, full of carolers and candlelight. But that also means it's a little hard to see where you are going if it's your first time visiting.
On Holiday Nights, be sure to grab a sandwich (made with meats cooked over an open fire) or a hot apple cider (spiked, if you'd like), and listen as carolers and small band ensembles perform throughout the village.
You'll also find Santa, of course, live reindeer, an ice skating rink, holiday vignettes with costumed presenters, storytime, crafts and letter-writing workshops.
At close every night, a procession of candle-carrying characters marches from Martha Mary Chapel across the village green to the Town Hall. The women play instruments, and the men carry lanterns.
"It's a nod back to the traditions of revelry and celebrating Christmas that way," Johnson says.
On the night of our visit, the characters climbed the steps of the hall singing "Silent Night." It was a beautiful moment, with people coming together from all over the park to sing along. Then a Model T pulled up with Santa and his helpers, and that's when the party started. Look up in the sky, the big guy says, so you can see Rudolph. What you see is a red firework, followed by many more, and Santa's "and to all a good night," to cap off a wonderful holiday tradition.
The Museum of Innovation
In a building encompassing 12 acres with a façade that spans 800 feet and incorporates a facsimile of Philadelphia's Independence Hall, you'll find the actual museum portion of the Henry Ford. It's where the CBS show "Innovation Nation," hosted by Mo Rocca, is filmed.
You'll come away from this museum with a sense of awe and pride in American inventors, thinkers and creators.
Ford began accumulating items associated with his lifelong hero, Thomas Edison, in the early 1900s. Through years of collecting and planning, he opened the Edison Institute — the original name of the Henry Ford — on Oct. 21, 1929.
The museum itself is splendid. With wide-open spaces and mostly all on one floor, it's both so massive you can get lost in it and so manageable you sort of know where you are at all times. It would probably take a full open-to-close day to get everything you can out of the museum, but here are some highlights.
• The exhibit that first caught my attention is the one with presidential cars. From Reagan's 1972 Lincoln (the car he retreated to after being shot by John Hinckley Jr.) to FDR's Sunshine Special (the first car expressly built for a president) to Teddy Roosevelt's 1902 Brougham, you get an up-close look at the evolution of the presidential vehicle. You'll also see the 1961 Lincoln Continental President John F. Kennedy was in when he was assassinated in Dallas.
• A section of the museum called "With Liberty & Justice For All" is more about cultural innovation than technology. You'll find an engraved copy of the Declaration of Independence, exhibits on slavery and women's suffrage, and more. One of the highlights is the bus on which Rosa Parks refused to give up her seat to a white man, which some say sparked the civil rights movement. The bus has been restored, and you can sit on it, perhaps in the same seat where Parks herself once sat.
• There's nothing quite like seeing the mammoth 125-foot-long Allegheny locomotive sitting in a lovely museum. Tour this and other rail cars.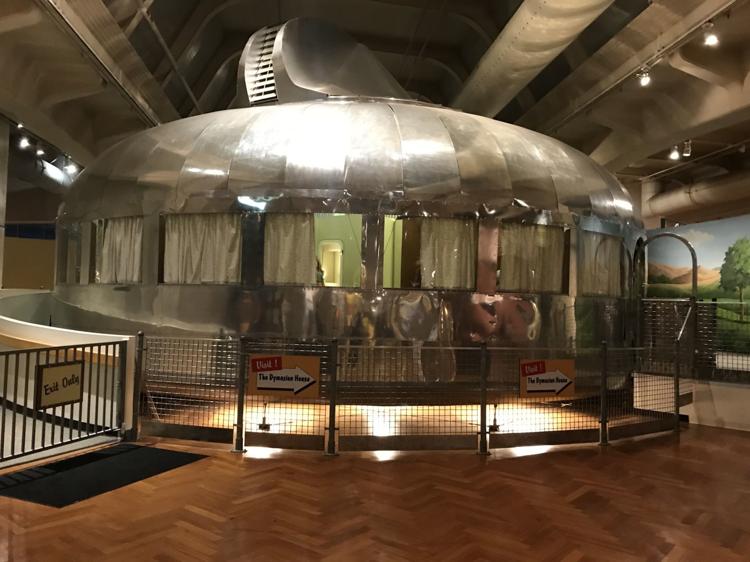 • Designed to be the house of the future, the Airstream-like circular Dymaxion House can be toured, decorated as it might have been when architect Buckminster Fuller introduced it to the world in the 1940s. This is the only remaining prototype in the world. Yes, it looks like something out of the "Jetsons," with its rotating closets and streamlined design, but it's really a wonder it never took hold. A film there explains why.
• Also in the "With Liberty & Justice For All" section is the famed Lincoln Chair, in which the president was sitting when he was shot at Ford's Theatre. The back of the chair appears to be soaked in blood, though workers there said it's actually hair pomade.
The Ford Rouge Factory Tour
No, not the Rogue. That's a Nissan car. "It's a mistake a lot of people make," a tour guide told me on my visit. It's named Rouge, for the river nearby.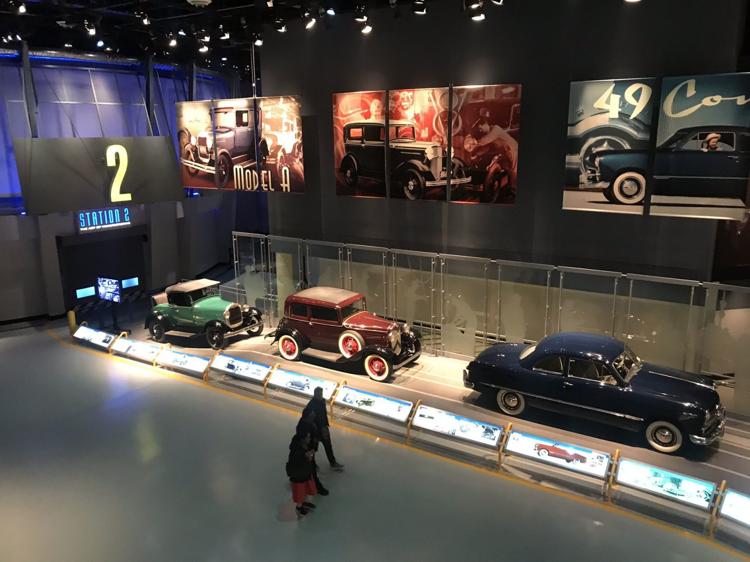 Truthfully, I wasn't really looking forward to touring a factory. How exciting can an assembly line be? Well, the folks here have found a way to make it an engaging experience.
You begin by boarding a shuttle at the museum. There is no parking for visitors at the plant. The drive is about 10 to 15 minutes, and you arrive as a group from your bus. First stop: an auditorium where you watch a video on the history of the plant and Henry Ford himself. The video, surprisingly, does not gloss over the uglier parts of the history, the labor fights, Ford's original opposition to labor unions, the violence that ensued and his eventual change of heart.
Next is another room with more seats and screens — seven of them to be exact. What follows is anything but boring: lights, strobes, pulsating music, videos in the round and a 3D car that rises from below with robotic arms. This thrilling show reveals a little more about how the assembly line is used.
For the next portion, we headed to the roof, where we got a closer look at the vegetation-covered roof and rainwater reclamation systems designed by sustainability architect William McDonough.
The next stop is the most exciting. You walk around an elevated platform to witness how the Ford F-150 truck is built. Step by step, moving platform by moving platform with real, skilled workers doing their jobs while people like me gawk from above. It was fascinating lesson on engineering and production.
If you go When • The museum is open year-round. Factory tours are available 9:30 a.m.-5 p.m. Monday-Saturday, essentially when the workers are there.
How much • An all-access pass ($39-$52) includes the factory tour, the museum and the village; separate tickets are also available for each. The Holiday Nights at Greenfield Village requires a special ticket ($22.50-$30).
Henry Ford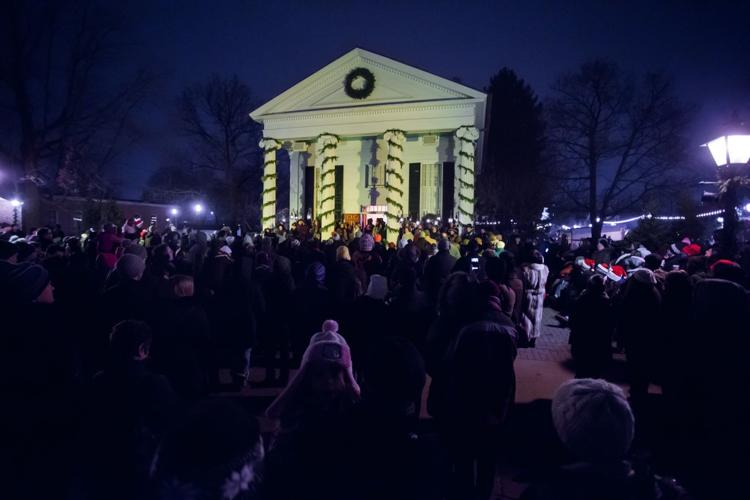 Henry Ford Museum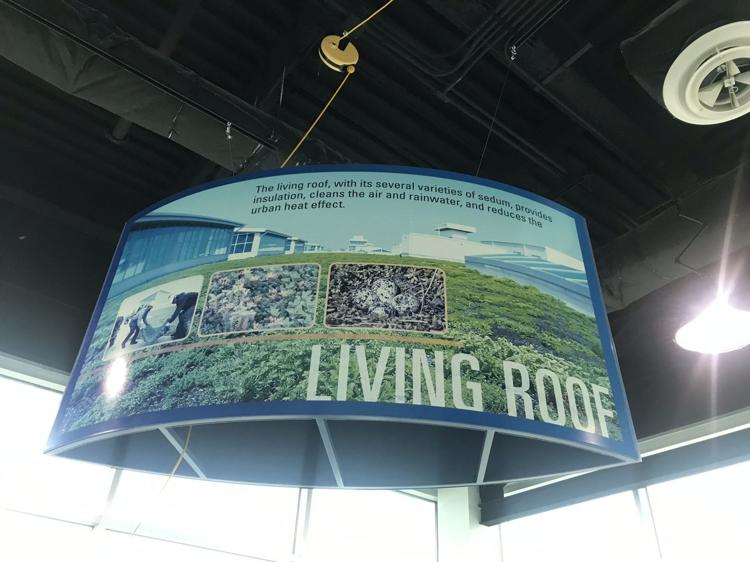 Henry Ford Museum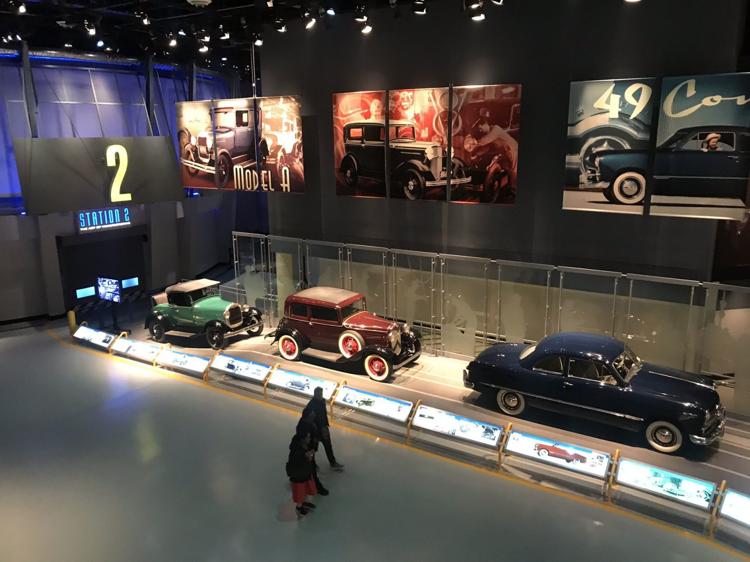 Henry Ford Museum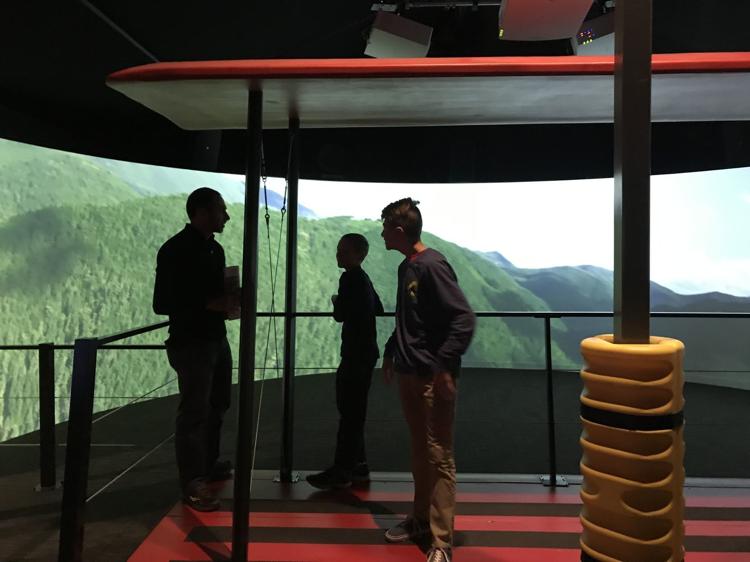 Henry Ford Museum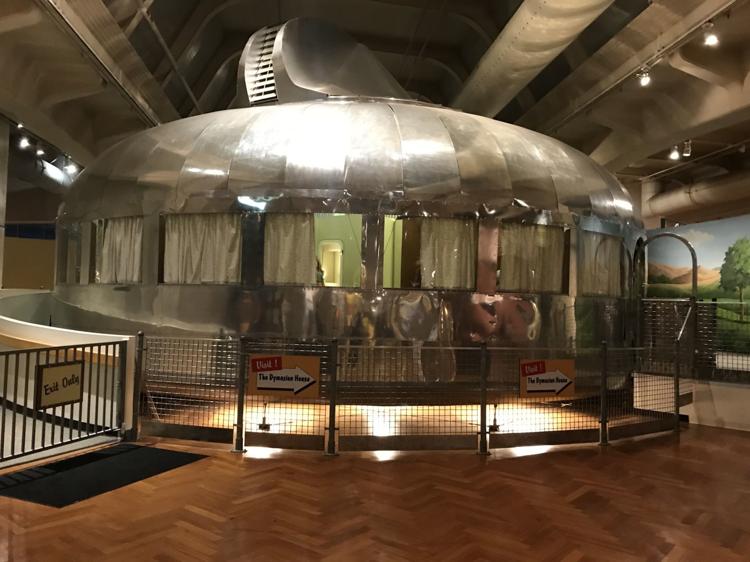 Henry Ford Museum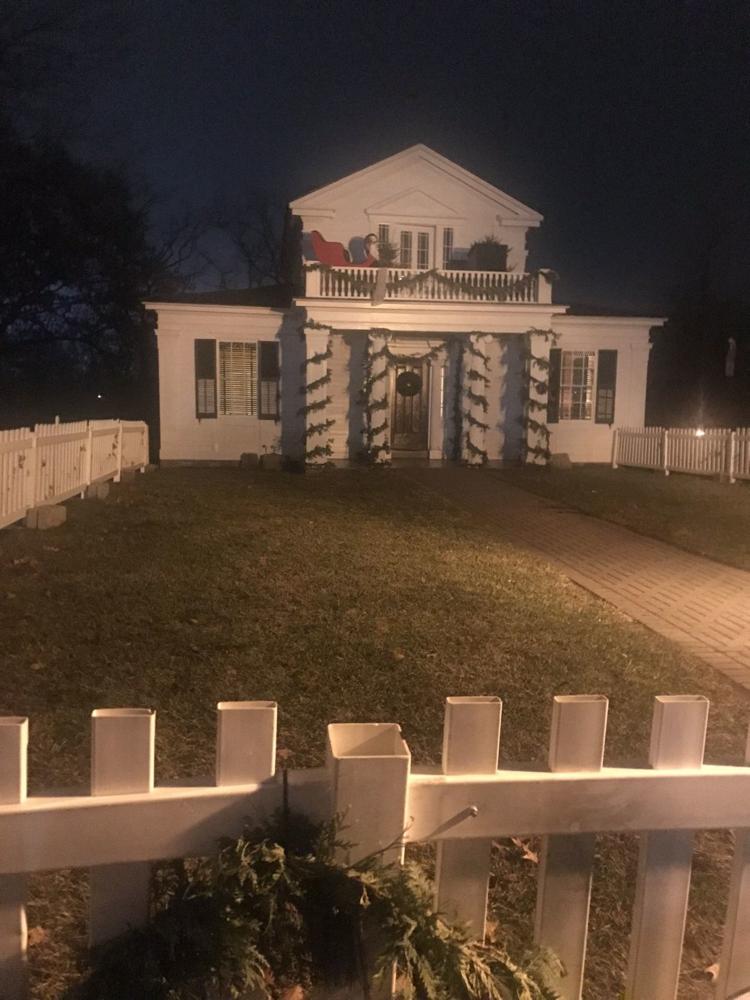 Henry Ford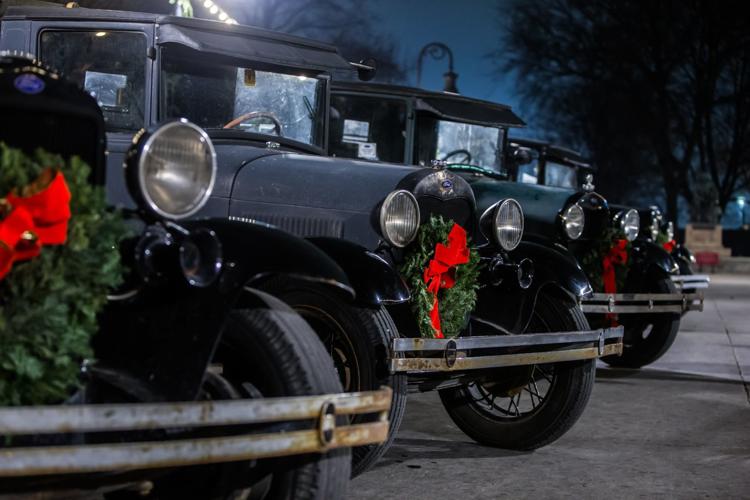 Henry Ford Museum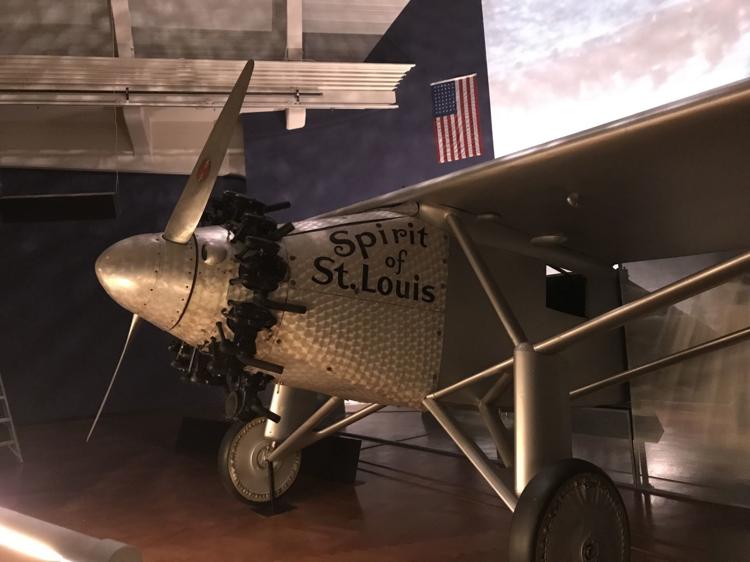 Henry Ford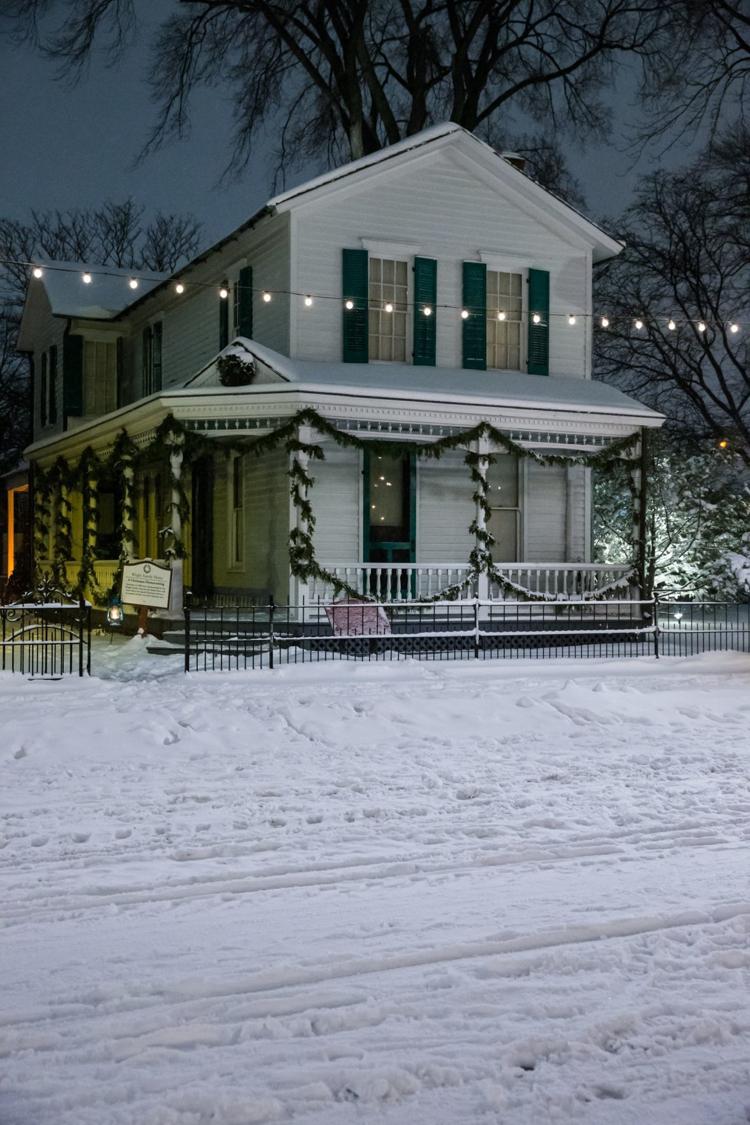 Henry Ford Museum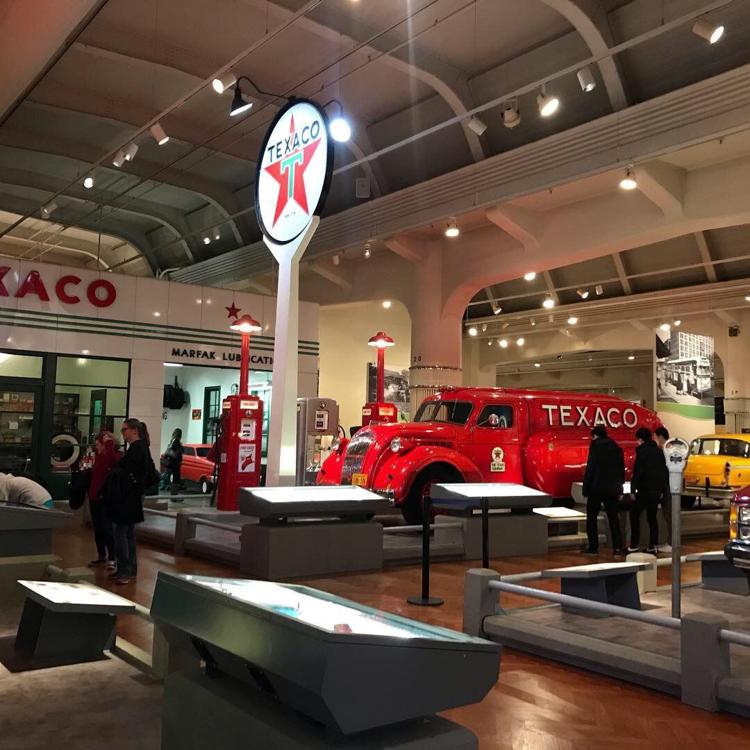 Henry Ford Museum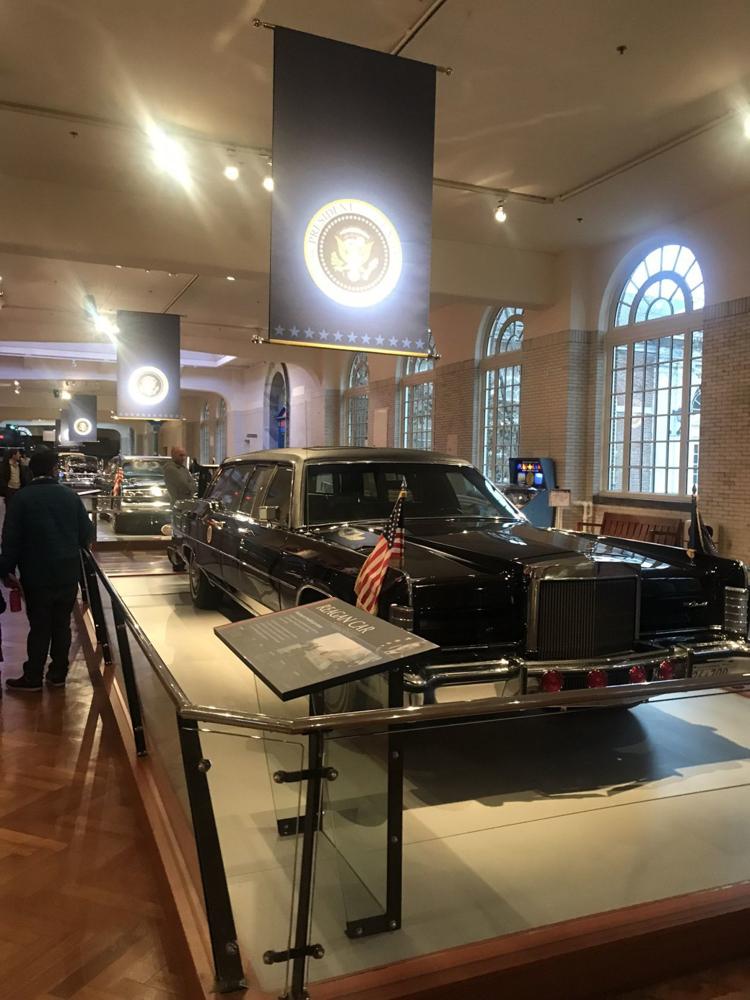 Henry Ford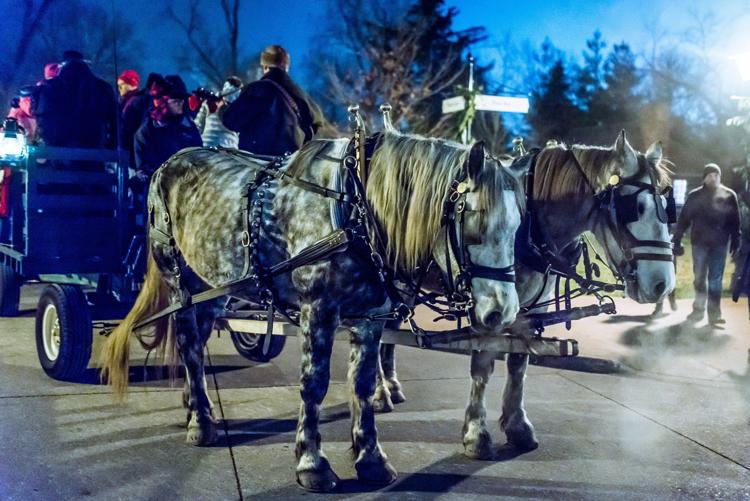 Henry Ford Museum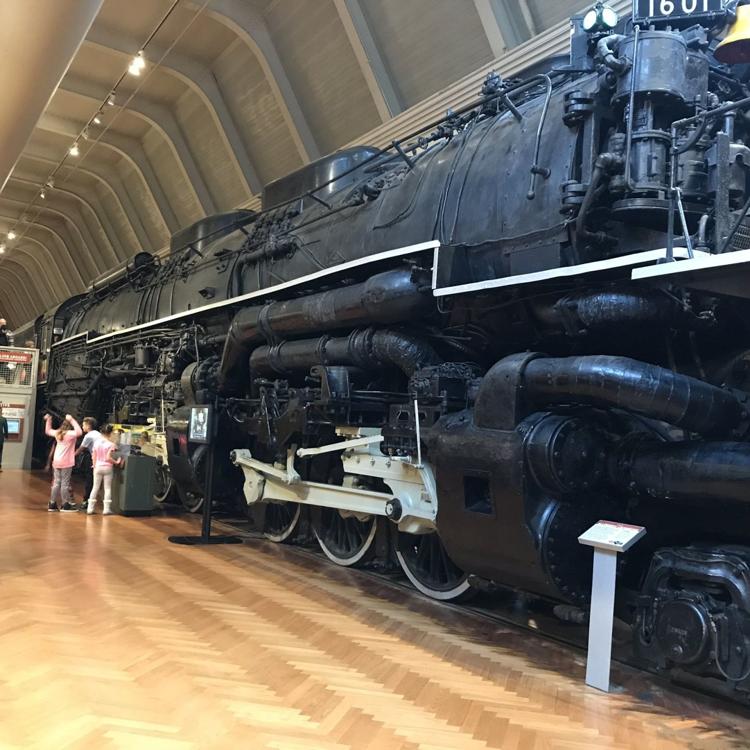 Henry Ford Museum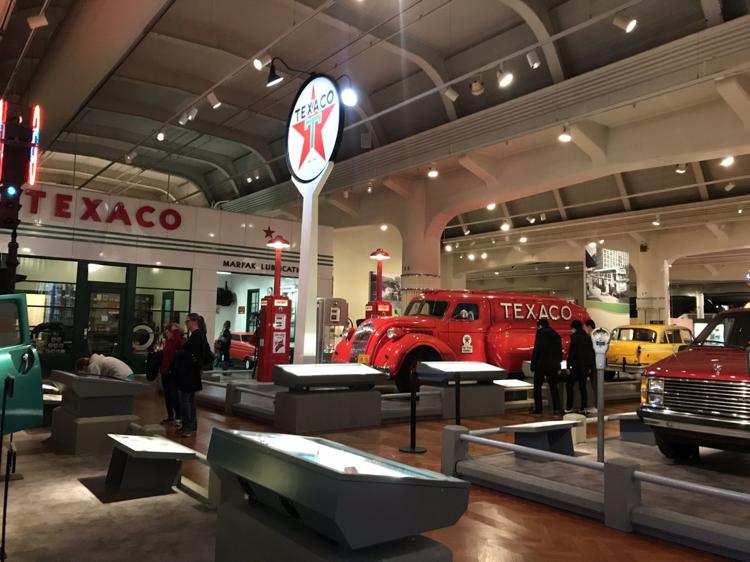 Henry Ford Museum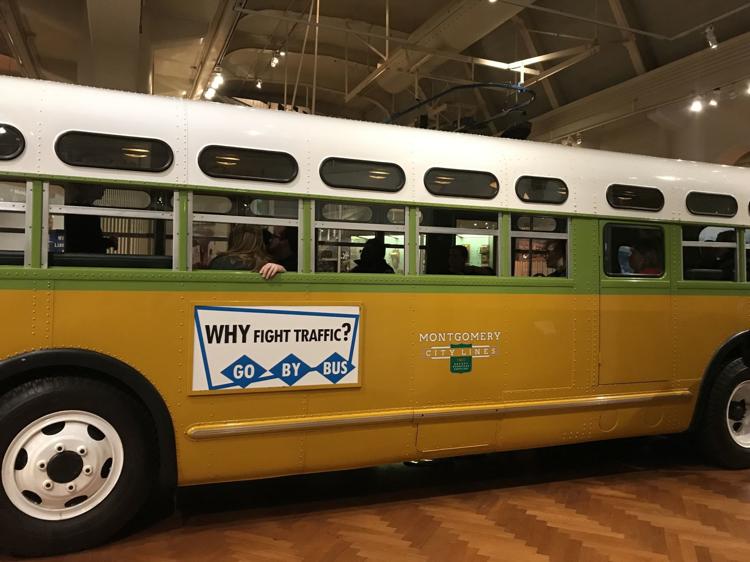 Henry Ford Museum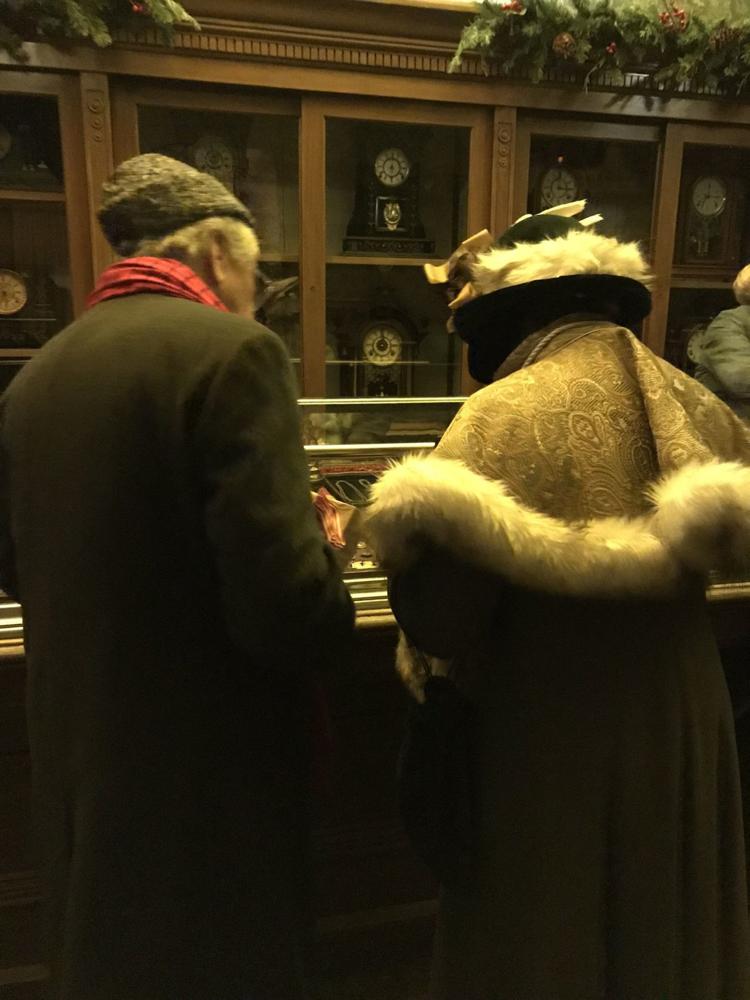 Henry Ford Museum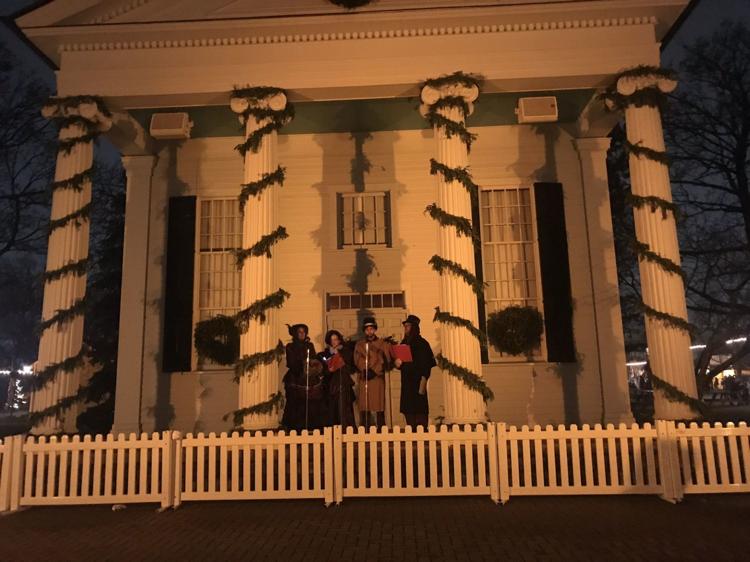 Henry Ford Museum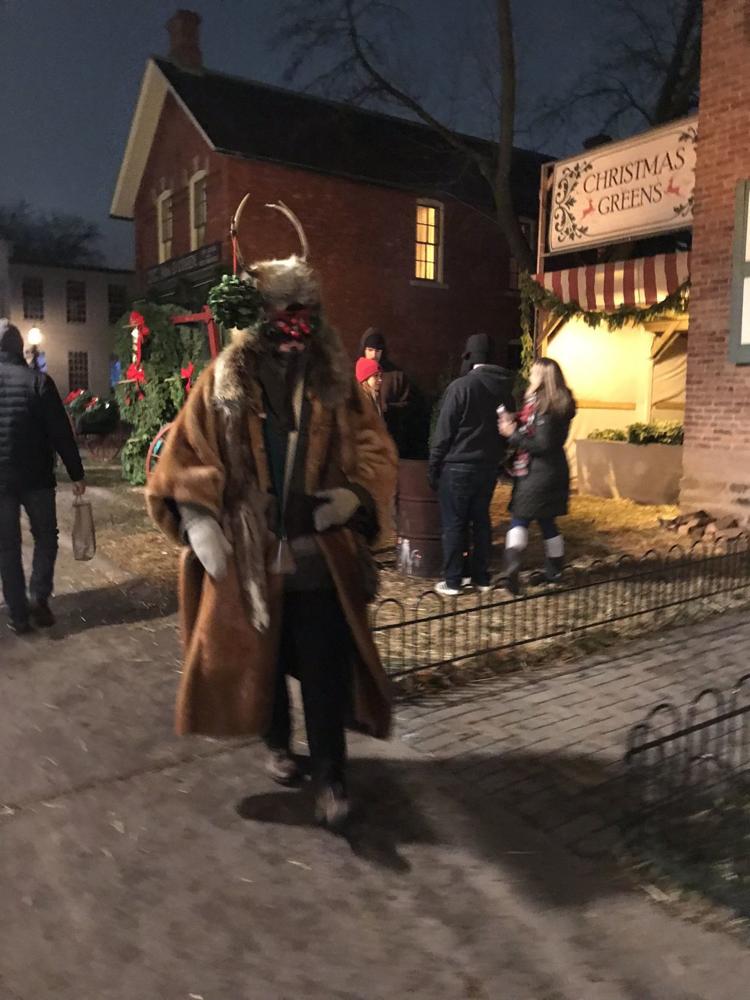 Henry Ford