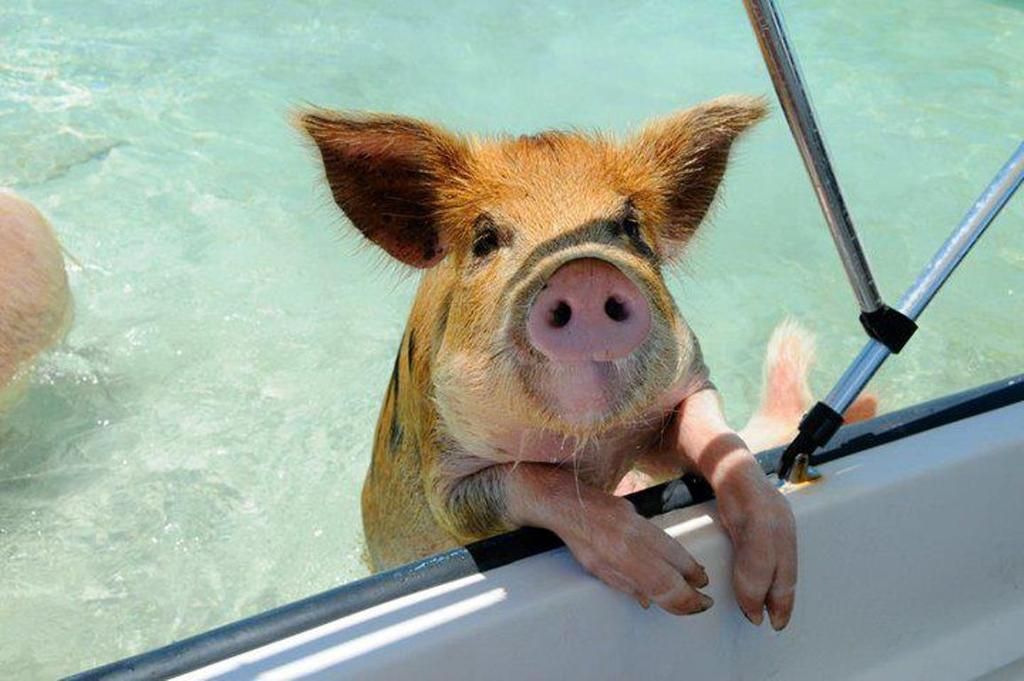 Every Thursday I write about a place I'd love to go.
When I saw this photo of the swimming (or is it sunbathing?) pig, I could not resists this one: a trip to the Bahamas to swim with the pigs. Apparently, that's a real thing. 
If there were an award for "Most Glamorous Archipelago" in the Bahamas, Exuma would surely win. At the same time, the Exuma Cays represent an authentic laid back Bahamian lifestyle experience that offers an adventure of a lifetime. Just an hour's flight from Miami, you can dive into gin clear waters that will dazzle you with schools of Technicolor fish and coral. For the experience of a lifetime, you can swim with pigs! Yes, that's right! This is a bucket list item and one of the most popular attractions in the Bahamas that people from around the world come to experience. Grand Isle Resort & Spa is the perfect base for a variety of explorations around the Cays. 

 Perfect for any type of getaway, our True Exuma Experience package includes luxurious accommodations in any of our breathtaking Villas, daily breakfast for two served on our award winning Palapa Grill and a half day excursion to swim with the pigs and more hidden surprises. Rates start at just $499 per night for a three night minimum stay.  

Find more info here:

 
Need to get away?
Start exploring magnificent places with our weekly travel newsletter.