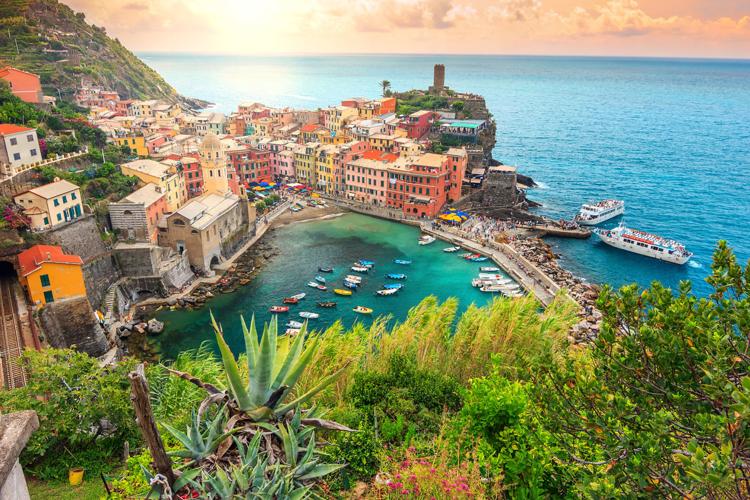 If you're lusting after a holiday that involves hiking, beautiful views and colorful villages, the Cinque Terre is for you. "The Five Lands" from north to south are Monterosso, Vernazza, Corniglia, Manarola and Riomaggiore. There are hotels in each of the five villages, or you could choose to stay in nearby Biassa or La Spezia, where the IC trains stop. Many properties in the region will have a daily shuttle to Riomaggiore, and from there you can set your pace of exploring.
There's a train that runs between all five villages, but for those looking for a little more adventure, you should definitely consider the Cinque Terre hike that links the towns and provides amazing scenery. Just make sure that the paths are open when you visit. The trail going south from Monterosso to Vernazza is definitely worth all the steps, as the view of Vernazza is spectacular.
Of course, there's an abundance of fresh seafood in the towns, and you can choose to explore the coast by boat or kayak as well. With temperatures in the mid 60s, and the likelihood of rain diminishing, April is the perfect time to visit Cinque Terre before the summer crowds arrive.