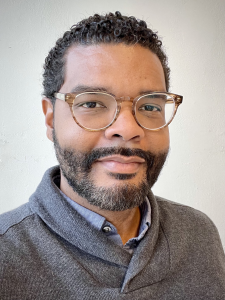 Antonio French
Bio

Antonio French is an opinion columnist for the St. Louis Post-Dispatch. He is also a member of the editorial board.
Strange what you can get used to.
Closing the workhouse is a mistake for a multitude of good reasons. But a campaign promise is getting in the way of good sense.
When the story of America is told from a perspective beyond just white people, a more truthful story is told. 
St. Louis police have changed how they deal with mentally ill suspects. That's progress. We need accountability, but also cops on the street.
With competing cries of "help wanted," several Republican governors chose to answer the needs of business over the needs of workers.
Stubborn Republicans and Democrats seem to be on an ideological collision course while the pleas of innocent victims are ignored.
As St. Louis prepares for more disappointing census results, leaders should try asking why St. Louisans leave and better serve those who stay.
The entire system, in Minneapolis and beyond, has been too tolerant of bad cops. In doing so, too many have become complicit.
The eyes of the nation are on Minnesota this week following the fatal shooting of Daunte Wright by Officer Kim Potter.
Can a far-left St. Louis government succeed where others have failed? A new slate of leaders will now have their theories put to the test.
View all