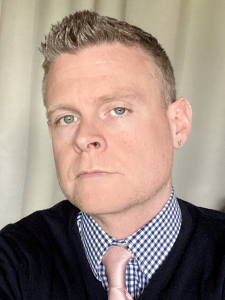 Bears' leader only second woman and first private school AD to receive Missouri Interscholastic Athletic Administrators Association's yearly award.
Ritenour senior Tyler Duerbeck made the most of the alternate fall football season played this spring. The offensive lineman now hopes to play in college.
Everyone agrees it's weird.
Kurt Jacob had a 162-36 record as Francis Howell's boys basketball coach, including a Class 5 state semifinal appearance in 2019.
After five years as De Smet's football coach, Robert Steeples resigned to accept an assistant coaching position with the Minnesota Vikings in the National Football League. 
Former assistant at Lutheran North and Webster Groves gets first opportunity to be a football program's head coach.
Wesley Spitzmiller thought he was walking into football practice.
Vikings senior Bryce Kazmaier uncorked the longest high school boys javelin throw in the U.S. this season just a few minutes after teammate Mason Brock set a new, but short-lived, state record.
Tarris Reed Jr. is the latest Chaminade standout honored as the All-Metro boys basketball player of the year, joining a list that includes Jayson Tatum, Brad Beal and David Lee.
Celebrate another outstanding season in the St. Louis area with the 2021 Post-Dispatch All-Metro boys basketball team.
View all