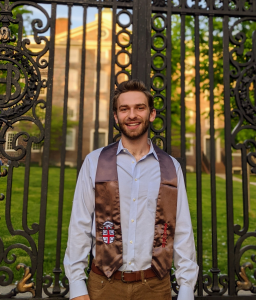 Hilton will extend furloughs for 31 employees at its downtown Embassy Suites location beyond the original six months workers were promised.
The findings could lead to a simple blood test capable of diagnosing the neurodegenerative disorder up to two decades before any symptoms appear.
It aims to review the use of data dashboards, thermal maps, artificial intelligence, wearable technology, drones, and robotics, to name a few.
Researchers demonstrated that electrodes made of pencil and paper could be used to monitor a slew of health indicators.
The tree's saving grace: a tree lightning protection system, or TLPS, that works similar to a lightning rod on a building.
Researchers have seen a noticeable spike in wastewater virus particles across the state in recent weeks, coinciding with clinical testing results. 
Effective Sept. 1, Sutton, 55, will succeed John Fischer, 64, as the head of the Fortune 500 company. Fischer, who has led Clayton-based Olin for four years, will become executive chairman of the $1.9 billion company.
Researchers are testing insecticide-laced nets to control the destructive bug
International students would have to depart the country if they do not take at least one in-person class this fall semester. 
The clinical trial, published Thursday in the New England Journal of Medicine, show that the drug, tofersen, lowers levels of a harmful protein in patients who have a mutation to the SOD1 gene. This mutation, present in about 2% of people with ALS, causes patients to produce an abnormally high amount of the protein.
View all