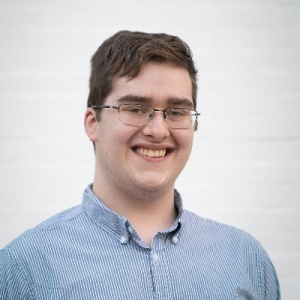 Nick Robertson
Metro News Intern
Bio

Nick Robertson is a junior at Syracuse University studying journalism and political science. He is a summer intern with the metro news department.
Nearly $3 million will be used to prevent sewage from flowing into yards and homes during rainstorms. Millions more will be needed for the work.
The grant, $744,000 from the EPA, is one of five to universities across the country for research into the environmental impact of bioremediation.
Larry Harris, 38, of the 7400 block of Calvin Avenue, was arrested Monday on charges of domestic assault and assaulting a police officer.
Missouri Attorney General Eric Schmitt, St. Louis County Councilman Tim Fitch and Wildwood Mayor Jim Bowlin are among the politicians who have vowed to fight the new mask mandate.
Those with health conditions like asthma and lung disease have been warned about poor air quality in the St. Louis area coming from wildfire smoke.
'Feels like' temperatures could reach 106 degrees Saturday, the National Weather Service said, sparking a heat advisory.
Frontier will fly direct to Atlanta three times a week starting Sept. 7. Tickets start at $29 for on-way flights.
Givens became Harris-Stowe's president in 1979 and served in that role until his retirement in 2011. He unexpectedly died Tuesday morning, the university said.
Streckfus was the president of the Streckfus Steamers Corporation in the 1960s and 70s, and the captain of the Admiral during its 1960s heyday to 1979.
Brittany Ford began searching for the baby after an Amber Alert was issued in March when a van was stolen with the child inside.
View all